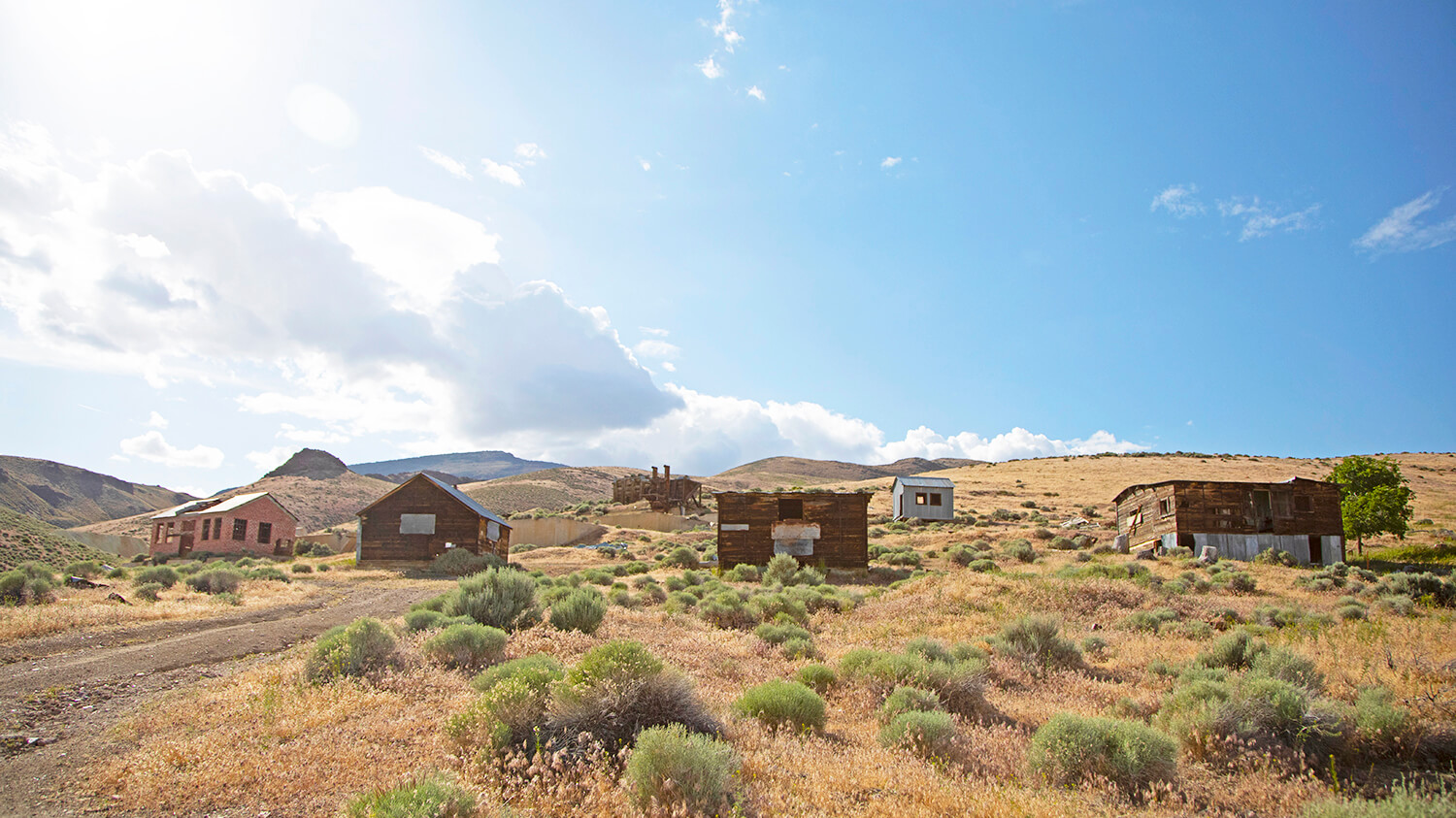 Nevada wows with ghost towns in every corner of the state, and if you're cruisin' the Cowboy Corridor and craving a good ol' fashioned slice of rough and tumble wild west, search no further than Seven Troughs Ghost Town. Things in this northwestern stretch of Nevada seem to be named quite literally, and Seven Troughs Ghost Town is no exception. Nearest Lovelock—where partners can lock their love, and Rye Patch—named for a wild patch of rye growing in a sea of sagebrush, this Nevada ghost town was named after cattle grazing at, you guessed it—seven water troughs.
Though Lovelock came to life in the late 1860s as a railroad town, nearby Seven Troughs is a true 20th century mining town after the discovery of gold was made in 1905. The lands surrounding downtown Lovelock were used for ranching endeavors, but the second prospectors bellowed "Gold!", the race was on. Before long, more than 100 mine claims were being worked, resulting in three real-deal boomtowns: Seven Troughs, Vernon and Mazuma.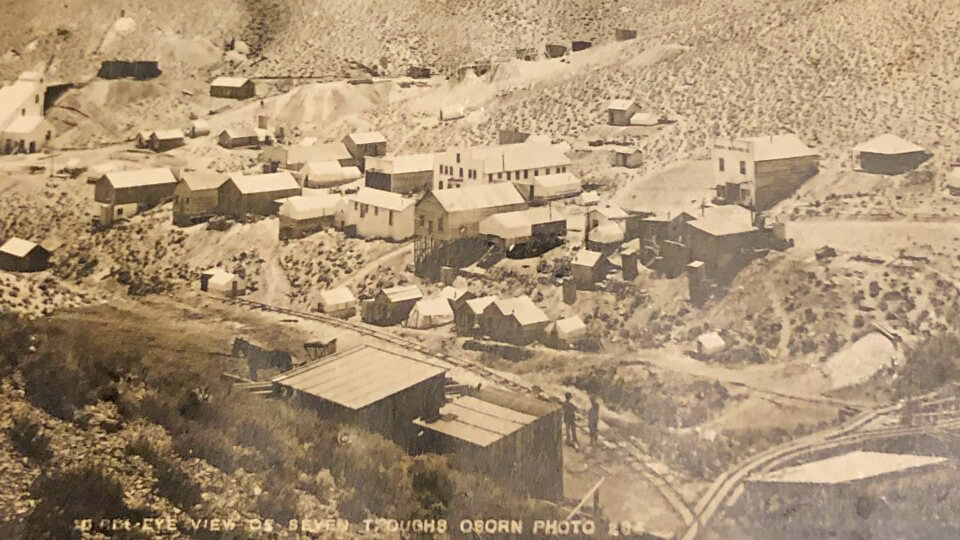 Nestled against the foothills of a mountain range that would later become the Seven Troughs range, large scale gold mining began in Seven Troughs Canyon that brought in a big payout of $600 per ton in gold-rich ore. By 1908 two 10-stamp mills were built to process the lucrative amounts of gold ore coming outta the hills, which drew hundreds of people that supported a couple schools, mercantile shops, a hotel and of course a handful of saloons.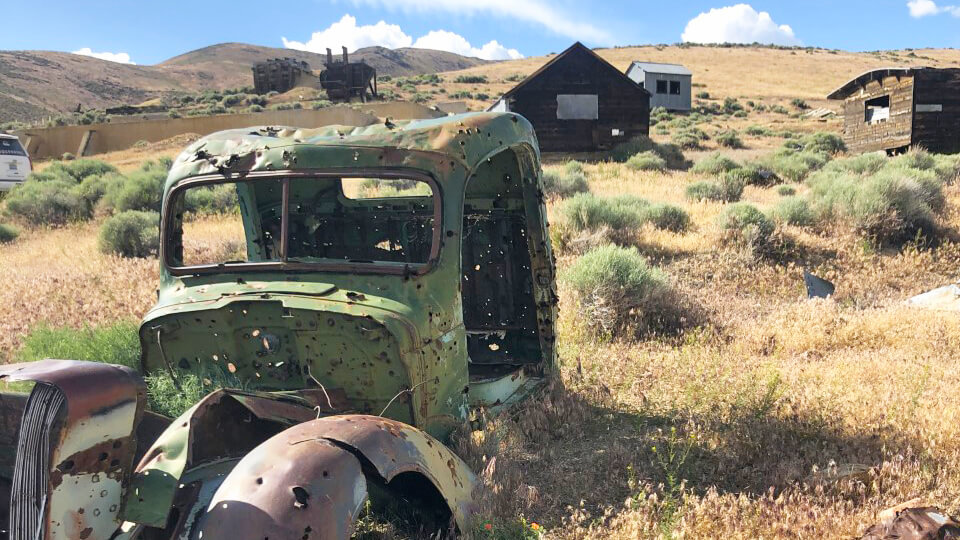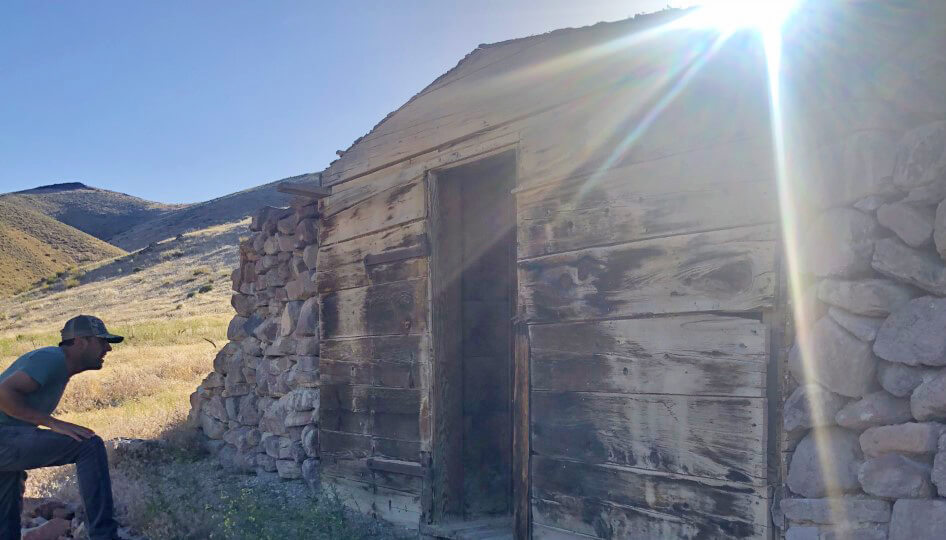 Just when things really started cranking, a giant flash flood wiped most of the area out, stunting its production. Though the mines in these three boomtowns produced two million dollars in gold from 1908 to 1918, most people didn't hang around to rebuild, instead moving on to the next big boomtown. By the end of World War I, almost the entire population had deserted Seven Troughs and all mining efforts shut down completely by the mid 1930s.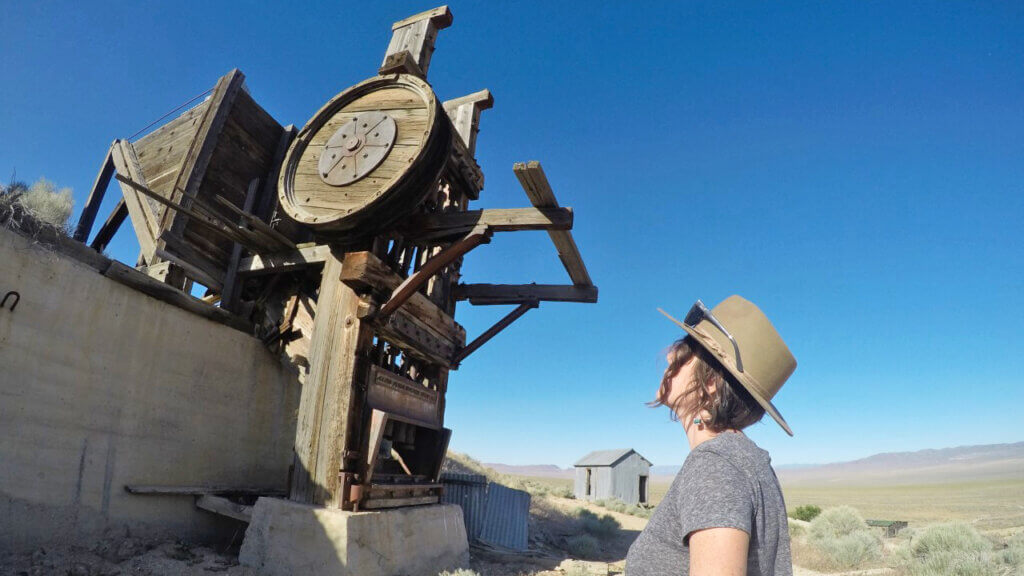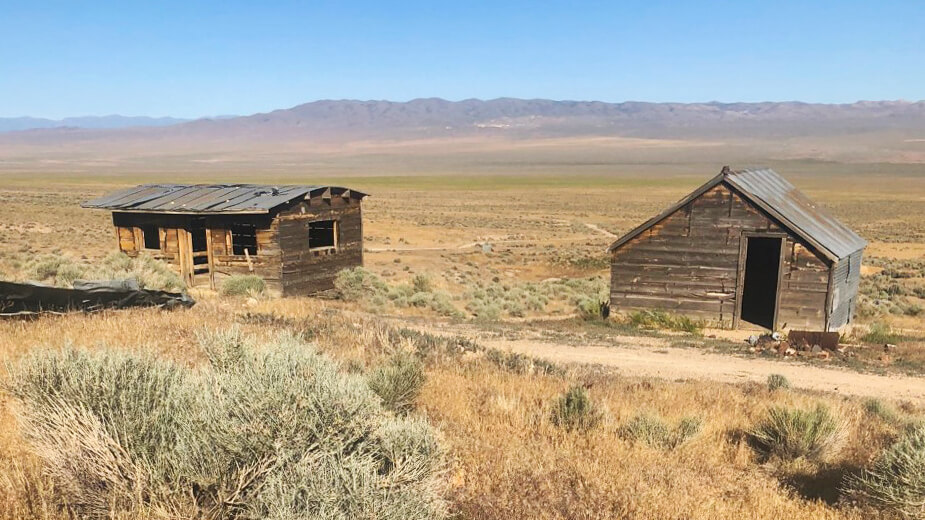 Most of Seven Troughs was wiped out with the 1912 flood, but several structures and ruins still stand today, like the stamp mill, and a handful of old cars and miner cabins.
Getting There and Info to Know Before You Go
Seven Troughs Ghost Town is located in northwestern Nevada, and lies nearly 2.5 hours northwest of Reno. The closest living town is Lovelock, which is about an hour from Seven Troughs, and makes for the best direct access. To get there, exit in downtown Lovelock following N. Meridian Road to NV-399. Before long, the pavement turns into a well maintained dirt road. Follow the route for about 25 miles (or 45 mins) before encountering a fork in the road. Stay to the right, the take the left fork at the next fork in the road. Follow this second, unmaintained dirt road about 10 minutes into the foothills of the Seven Troughs Range.
When traveling Nevada backroads, be sure to live by the Dirt Road Code by traveling with 4×4 access and a spare tire. Carry plenty of snacks and water, be sure to let someone know where you're headed and when you plan to return, and practice Leave No Trace methods whenever possible. That, and there is only one safe way to deal with historic mine sites—stay out, stay alive. From shaky timber, cave-ins, dangerous air quality and old explosives, exploring in and around old mining sites is extremely unsafe. Do not attempt to enter old mine shafts or adits when exploring Nevada ghost towns.
Hours:
Seven Troughs Ghost Town is open 24 hours a day, 7 days a week. The only thing preventing you from accessing Seven Troughs would be a seasonal, weather-related road closure. For more information on Seven Troughs Ghost Town, and to check road conditions before heading to this historic townsite, get in touch with the Lovelock Visitors Center at (775) 273-7213.
Admission:
Seven Troughs Ghost Town is protected by the Nevada Bureau of Land Management (BLM), making free public access available to all.
This Location: