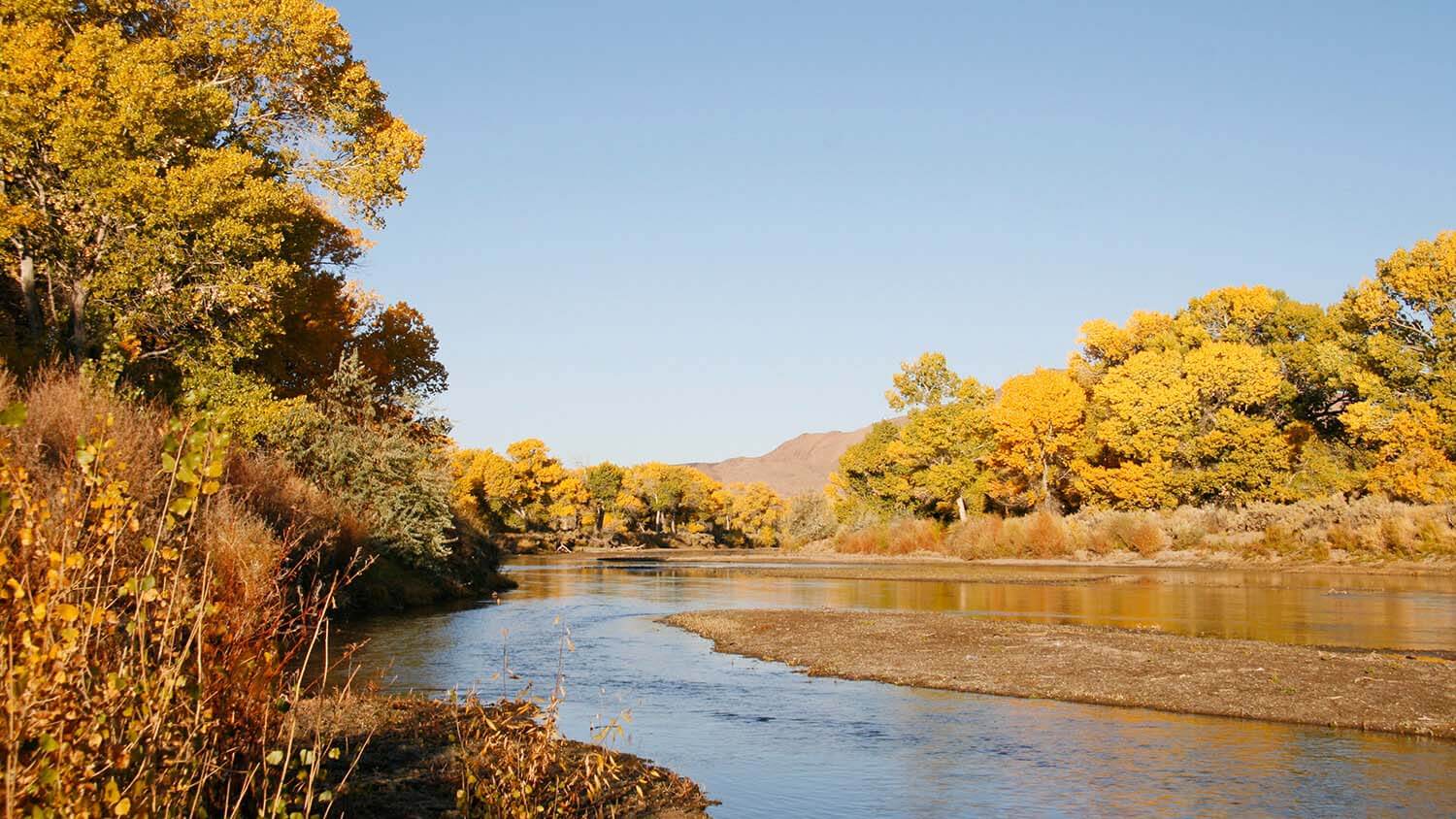 Lahontan State Recreation Area
Dating back more than 20,000 years, experience Nevada's prehistory and outdoor recreation delights all at once at Lahontan State Recreation Area. This enormous glacial lake once covered most of northern Nevada, and included modern-day Walker Lake, Pyramid Lake, and Lake Lahontan. While most of this ancient lake's surface area has long since receded, outdoor recreation, wildlife viewing, and water sports of all kinds abounds at Lahontan State Recreation Area—located one hour east of Carson City, NV along the Loneliest Road in America.
Ancient Glacial Lake Lahontan
Though this body of water has been around for 23,000 years, Lake Lahontan Reservoir was originally dammed as part of an irrigation project—the Newlands Project—to supply water to farmland in the Fallon area. In 1905, Lahontan became the first to deliver water from works constructed by the Bureau of Reclamation. Diverting and storing water from the nearby Truckee and Carson River Basins, water from Lahontan helps irrigate Fallon's burgeoning agricultural industries, along with creating hydroelectric power. Drainage water from Fallon farms then flows into Stillwater National Wildlife Refuge, which proves to be ranked of global importance for migratory birds passing through the region.
Lake Lahontan Dam is capable of holding 312,000 acre feet of water when it's full. When visiting, be sure to keep an eye out for the ancient shoreline surrounding the mountainsides in the area. Though the dam has been part of the northern Nevada story for more than 100 years, it became an official State Recreation Area in 1971 and beckoned outdoor recreators of all kinds ever since.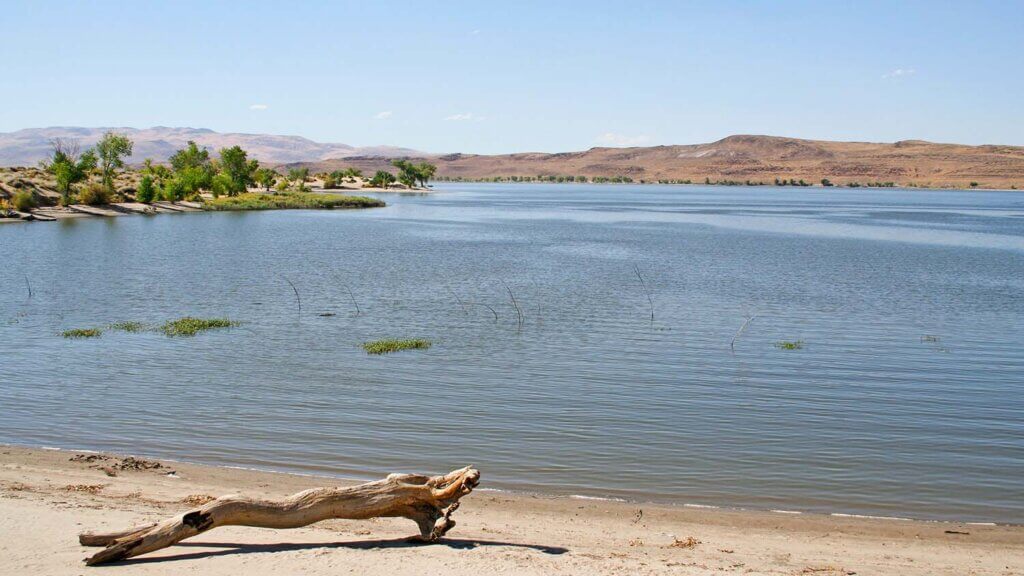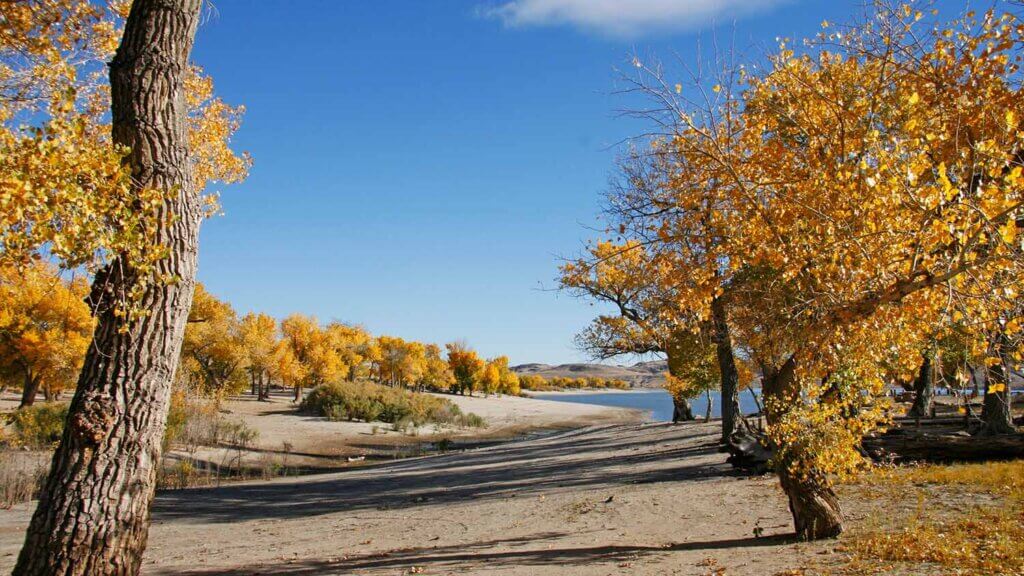 Visiting Lahontan Reservoir Today
The main attraction at Lahontan Reservoir is the water, drawing in visitors and locals alike for great boating, fishing, and water skiing. When conditions are right, canoe from one state park to another, starting at Fort Churchill State Historic Park, down the Carson River and into Lake Lahontan. Aside from tons of water-based recreation opportunities, Lake Lahontan allows visitors to take advantage of amazing horseback riding, hiking, and camping. Wild horses, bobcat, fox, and deer share the park with a variety of birds, including pelicans, herons, egrets, hawks and nesting Bald Eagles.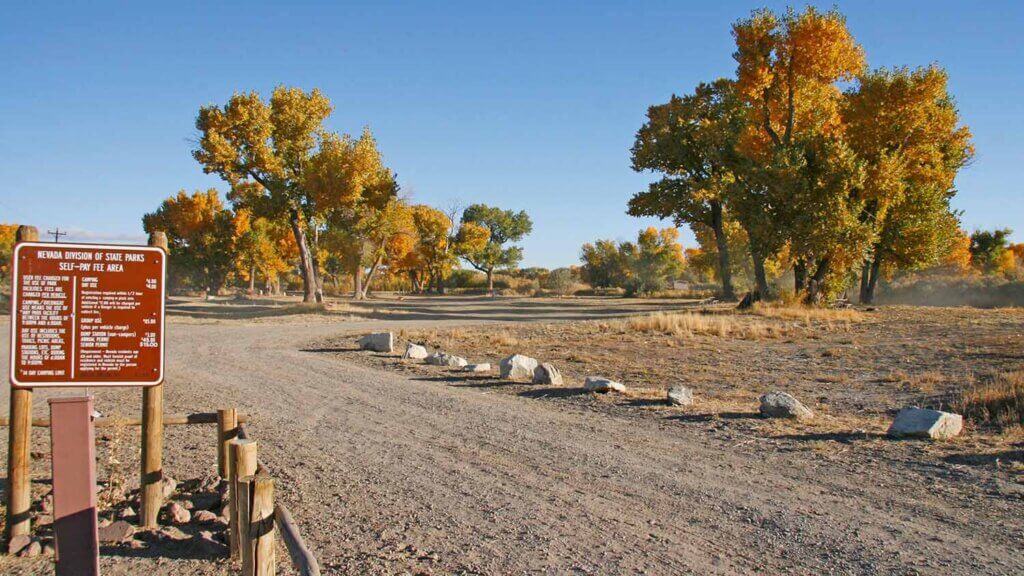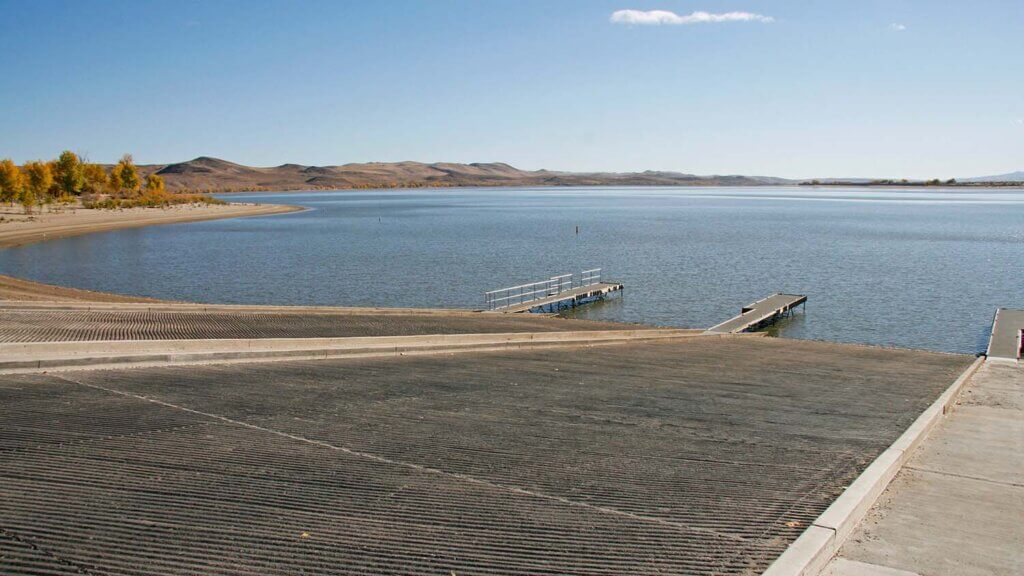 Lake Lahontan Camping and Boating
Silver Springs Beach #7 offers developed campground facilities that are open year-round, each equipped with restrooms, tables, and grills. Primitive on-the-beach camping is permitted in all areas, except for day use and boat ramp areas. The area also offers boat launch facilities on both sides of the park. Boaters with four-wheel-drive vehicles can also launch off of beaches that are open to camping. The Silver Springs boat launch is located near the day-use area. At the North Shore Marina, the Churchill Beach boat launch is located along U.S. 50, one mile west of Lahontan Dam.
Hours:
Lahontan State Recreation Area is open seven days a week, 365 days a year. Visit the website for the most up-to-date information on hours, campsite availability, and entry fees, as they change during the different seasons of the year.
Admission:
The Lahontan State Recreation Area admission is $10 per vehicle ($5.00 for Nevada residents.) Camping is $15.00 per night and offered on a first-come, first-served basis—sites may not be reserved. Fees to access the boat launch are $10.00, or if you're planning to camp and boat at Lahontan, the combined total fee costs $20.00 per night. Pets are welcome, but they must be kept on a leash of not more than six feet in length.
This Location: