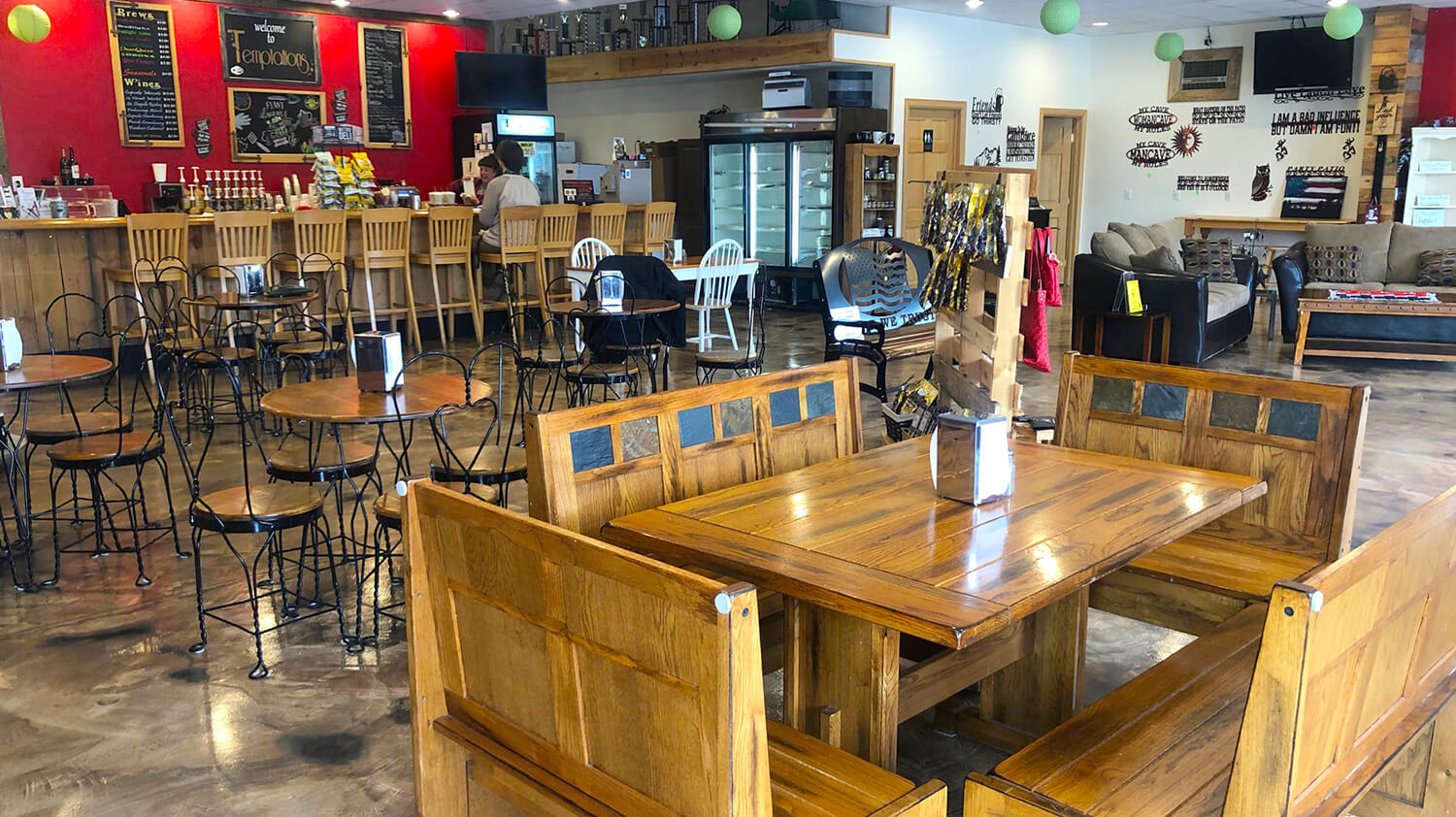 Whether you're after a great lunch spot, sweet treat, or quick pick-me-up with an impressive lineup of quality coffees, there's no better place to refuel while road trippin' Nevada's Cowboy Corridor. Nestled in the heart of historic downtown Lovelock, explore the streets of this historic railroad town, lock your love at Lovers Lock Plaza, then kick back in Temptations' large, comfy dining room, or order up a fresh, made-to-order deli sandwich to bring with you while exploring Lovelock Cave, Seven Troughs Ghost Town, or Rye Patch State Recreation Area.
All Temptations sandwiches are custom order—simply pick your cheese, meat, veggies and condiments to fill a wrap or panini, along with your choice of potato salad, chips or a whole dill pickle. Then? Then there's dessert. As one of the best Nevada ice cream shops around, resist the urge to try all 18 flavors of ice cream—or don't. Black cherry vanilla and strawberry cheesecake are calling your name, along with a handful of other specialty and classic flavors.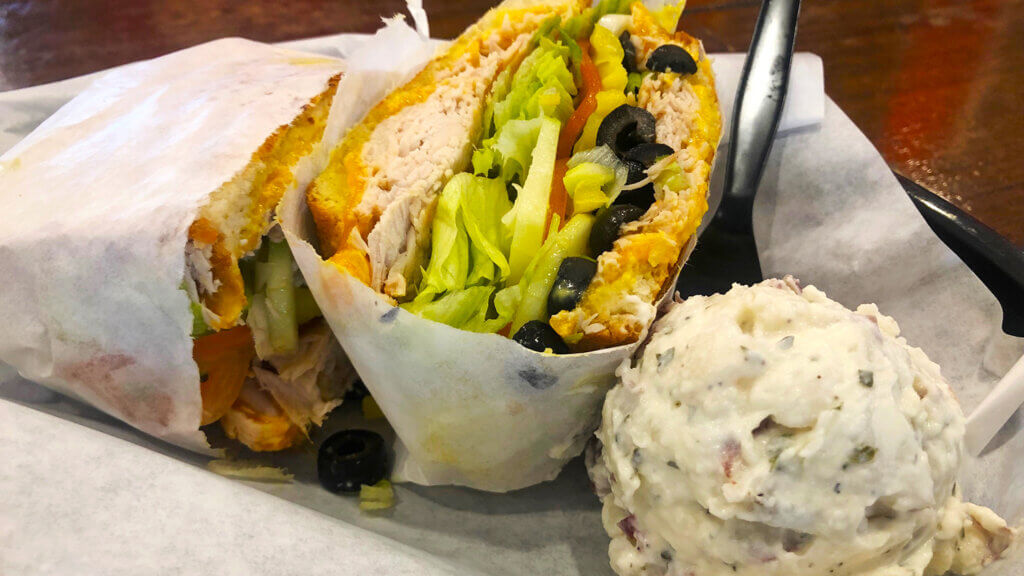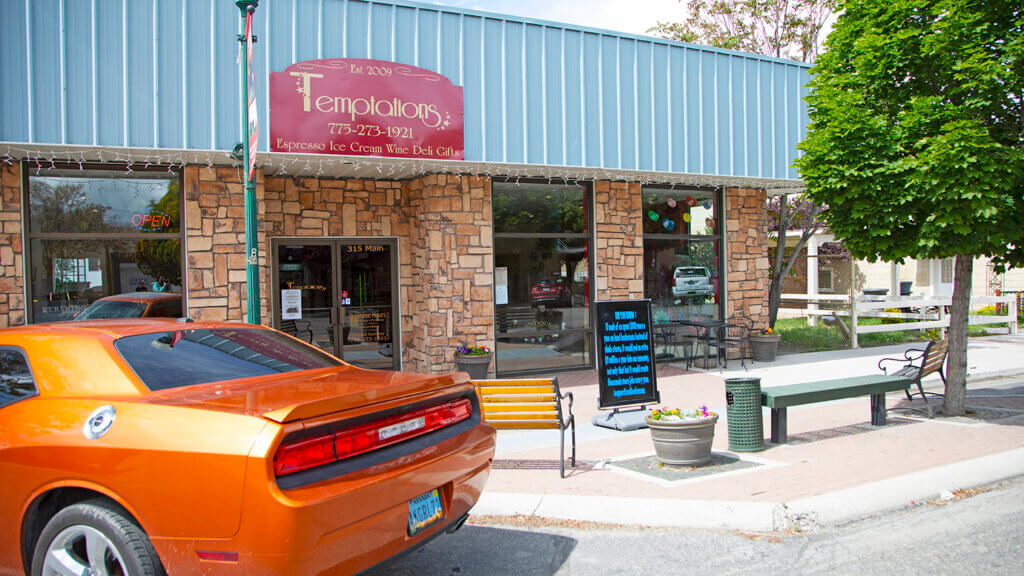 If you're in need of a little caffeine, you're in luck—Temptations is the best coffee shop within 70 miles. Made with fresh roasts, order up an Americano, Latte, or one of their specialty drinks, like the German Chocolate Mocha, Wonderland White, Red Hot Latte and more. Sugar free flavors are also available, along with hot chocolate, fruity wines, and beer.
Hours:
Temptations in Lovelock, Nevada is open Monday through Friday from 7:00 AM to 8:00 PM, and open Saturday from 9:00 AM to 8:00 PM. Closed Sunday.
This Location: