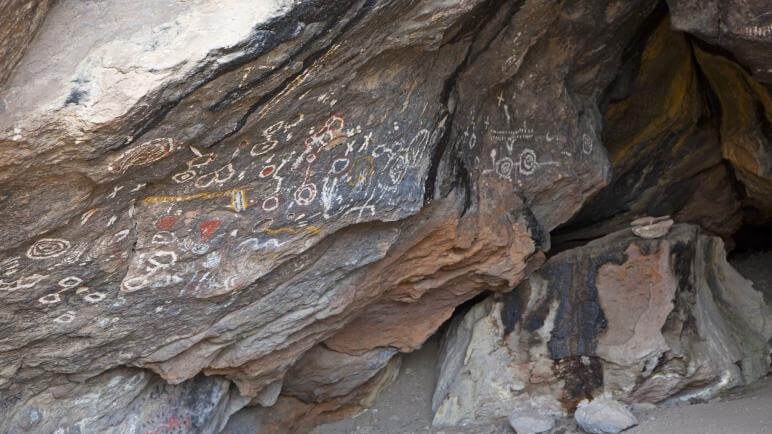 The captivating Toquima Cave is not far from the geographic center of Nevada, just south of the notorious Loneliest Road in America. Burrowed in the Toquima Range in the Humboldt-Toiyabe National Forest, this extraordinarily historic site holds massive cultural importance to American Indians, particularly the Western Shoshone who once densely populated the area thousands of years ago.
This intensely sacred rock shelter was utilized by American Indians as a temporary dwelling between 3,000 and 1,500 years ago. Very few artifacts were uncovered from the cave, as it was only occupied for a short period of time. While relics from this prehistoric period are few and far between, the Natives left quite the enigmatic footprint inside the cave: a large number of pictographs on the north and south walls. Pictographs, not to be confused with petroglyphs, are images drawn or painted on a rock face. Petroglyphs on the other hand, are created by carving or engraving images onto a rock surface.
The easily identifiable pictographs were painted in white, red, yellow and black pigments and seemingly applied by finger painting. Over 300 independent motifs can be spotted, and although determined to be non-representational, the images are quite fascinating, nonetheless. According to experts, these Natives illustrated abstract paintings, incorporating long rows of tick-marks while also heavily implementing circular and triangular shapes. While this is the official determination of this significant archeological site, to an uninformed visitor, the shapes start to take on recognizable forms, like deer or buffalo.
As one of many pictograph sites in Nevada, Toquima Cave and the surrounding 40 acres were added to the National Register of Historic Places in 2002. When arriving at the site, enter the Toquima Cave Campground and hike the short 1/2 mile up to the entrance of the Cave. To protect this tremendous history, the cave is fenced off in order to keep visitors at a respectful distance, and access in the actual interior is very limited. Native peoples consider this an important sacred site and continue to hold modern day ceremonial activities at Toquima Cave.
For visitors interested in spending longer than a few hours are in luck: you can reserve a spot at the Toquima Cave Campground, just below the Cave. The campsite area is definitely rustic, but perfect for those in search of complete serenity. The Natives were drawn here for a reason, right?
Getting There: From US 50, head south at the State Route 376 junction. You'll see a Nevada historical marker on the east side of the road; make the turn here so you're headed eastbound. Follow this dirt road 18 miles into Pete's Summit and the Toquima Cave Campground. This road can be a bit bumpy, but is most definitely worth the end result.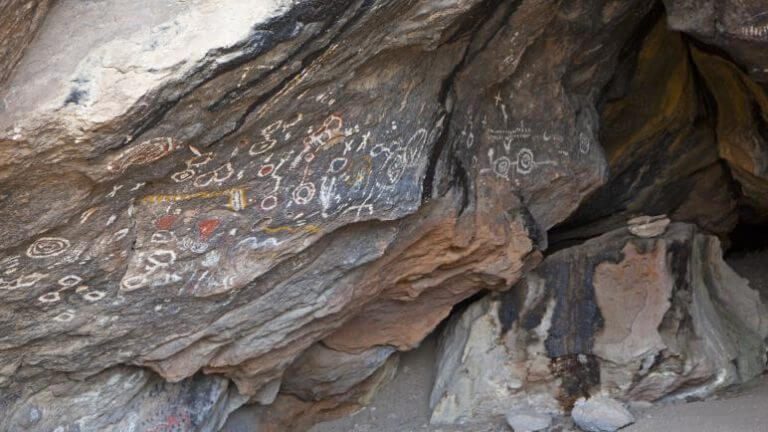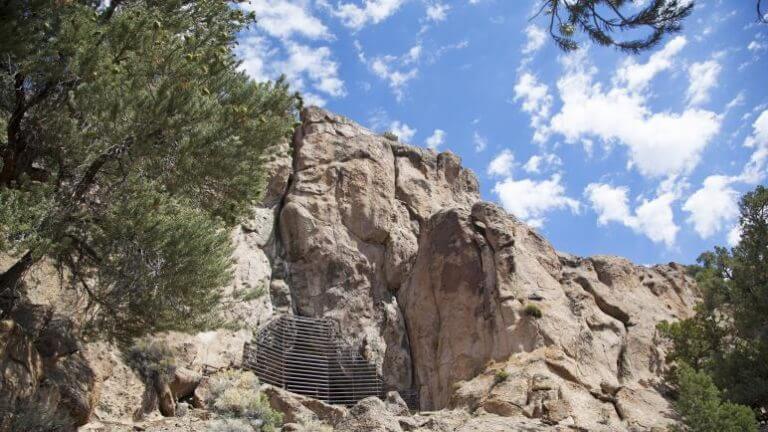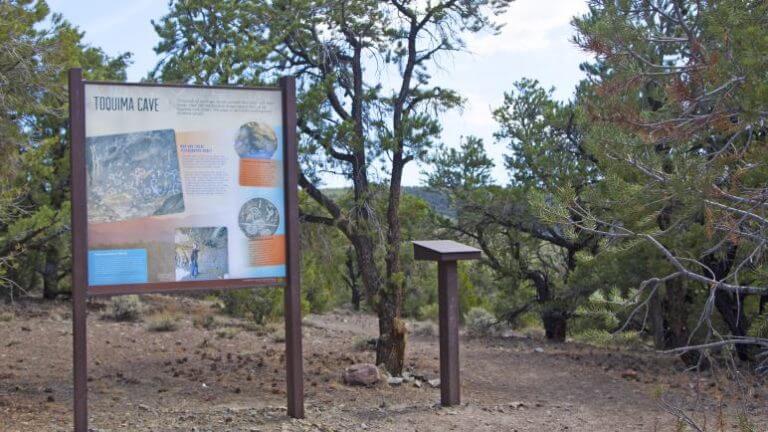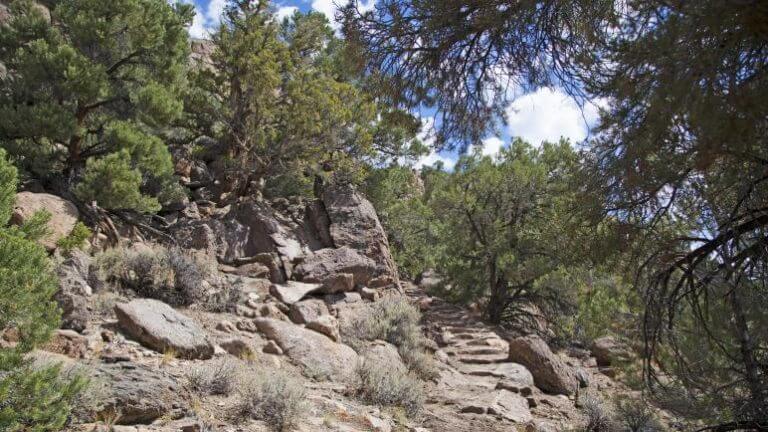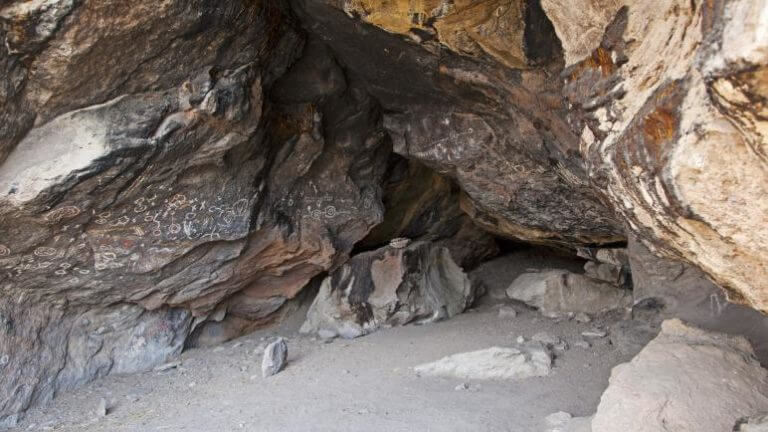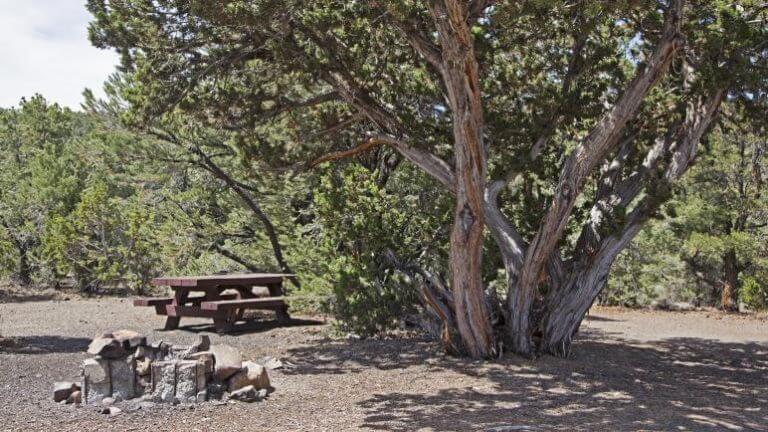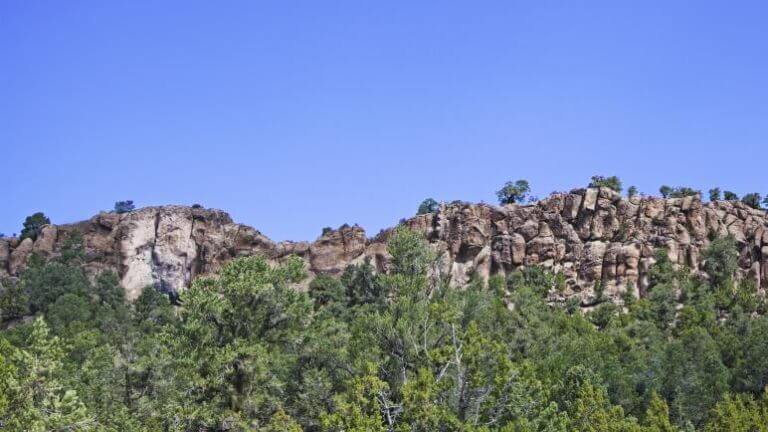 This Location: