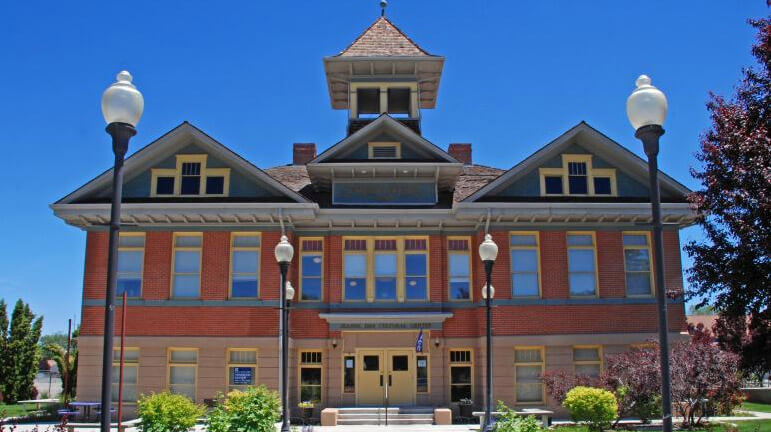 Yerington
Yerington is a sweet, picturesque town that feels like home to nearly anyone who visits. The small-town charm remains to this day, and is an undenaibly large part of its appeal. Enjoy immersive history and boundless recreation all in the heart of Yerington.
Yerington is a sweet, picturesque town that feels like home to nearly anyone who visits. Perched on the banks of the Walker River in the fertile Mason Valley, Yerington has come quite a long way from its humble beginnings as a small trading post and whiskey store in the 1870s. That's where Pizen Switch—the town's original name originated, in reference to a vile local liquor. As the community grew more established and genteel, the more respectable name of Greenfield was chosen. A few years later, the townspeople voted to change the name once again, this time in hopes of flattering a certain railway superintendent called Henry Marvin Yerington into including the town on a railroad route. It didn't work, but the name stuck anyway.
The small-town charm of Yerington remains to this day, and is an undeniably big part of its appeal. A true oasis in the middle of arid desert landscape, visitors will be astonished as they pop over the ridgeline and descend into this agriculturally vibrant community. With the perception of being arid and desolate, visitors will be shocked to see miles upon miles of onion fields, and even more surprised to know that Yerington is one of the premier onion producers in the world.
In town, there are tons of interesting and historic things to check out, like the Lyon County Museum. With frontier relics on display, visitors can browse items from dolls to shooting irons, to Chinese antiques discovered in the area. There are also a few standing structures, like a one-room, eight-grade schoolhouse and a fully stocked 19th-century grocery store. Fort Churchill State Historic Park, the first and largest military post in the state, is not far from Yerington and certainly worth checking out.
Another place of interest is the former mining town of Weed Heights, just around the corner from Yerington. Built in the 1950s to accommodate the gargantuan Anaconda Copper Mine, the town has been mostly abandoned but makes for an interesting, short drive. See a former drive-in movie theater, small miner's homes, and even peer into the colossal Anaconda copper mine pit.
Yerington is also home to the largest trap shooting range in central nevada, as well as a couple of casinos for good old-fashioned Nevada style gaming. The town hosts a number of annual events, like the Spring Fling Car Show, the Portugese Cultural Celebration, the Lyon County Fair & Rodeo, the Spirit of Wovoka Days Powow, and community events like team roping, picnics, potlucks and craft fairs. Of Yerington's annual events, perhaps the most notable is A Night in the Country, quite the legendary country music festival that is extremely popular to both visitors and locals alike. Yerington is also centrally located and is a great home base for amazing fishing in the Walker River, hiking, camping and sightseeing.