Caliente Mountain Bike Fest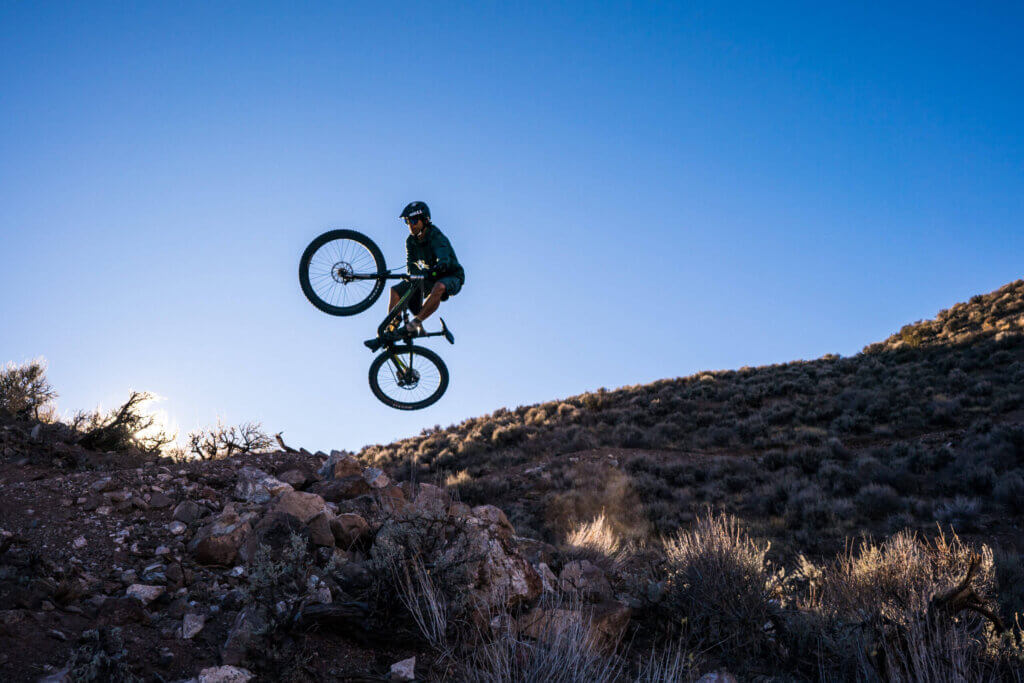 More than 50 miles of flow trails, dirt jumps, and pump tracks are the name of the game at Caliente Mountain Bike Fest, showing off the Silver State's newest mountain bike trails system. Kicking off each September in the heart of Lincoln County, Nevada this mountain bike event is all about celebrating the ever-expanding Barnes Canyon Mountain Bike Trails system with a big ol' party waiting for you at the end of the trail.
The Barnes Canyon Mountain Bike Trails are some of Nevada's newest singletrack, and even though they opened up a few years ago, the network has always had plans to expand. As of this writing, trail crews are finishing up the last segments of trail to connect the entire mountain bike trail network, linking more than 50 miles of purpose-built single track. While Barnes Canyon Trails have always excited the two-wheeler in all of us, this means that mountain bikers can now ride more than 50 miles without ever touching a road.
Hosted by the Caliente Area Mountain Bike Alliance (CAMBA), this three-day mountain biking event offers shuttles to and from trailheads, along with a dinner, raffle prizes, music and exciting live entertainment, a "Name the New Trail" contest, and "Light the Night" bike ride through downtown Caliente.
For more information about the Caliente Mountain Bike Fest, including a complete schedule of events and registration, get in touch with event organizers directly at [email protected] .
More Details
Show More Details