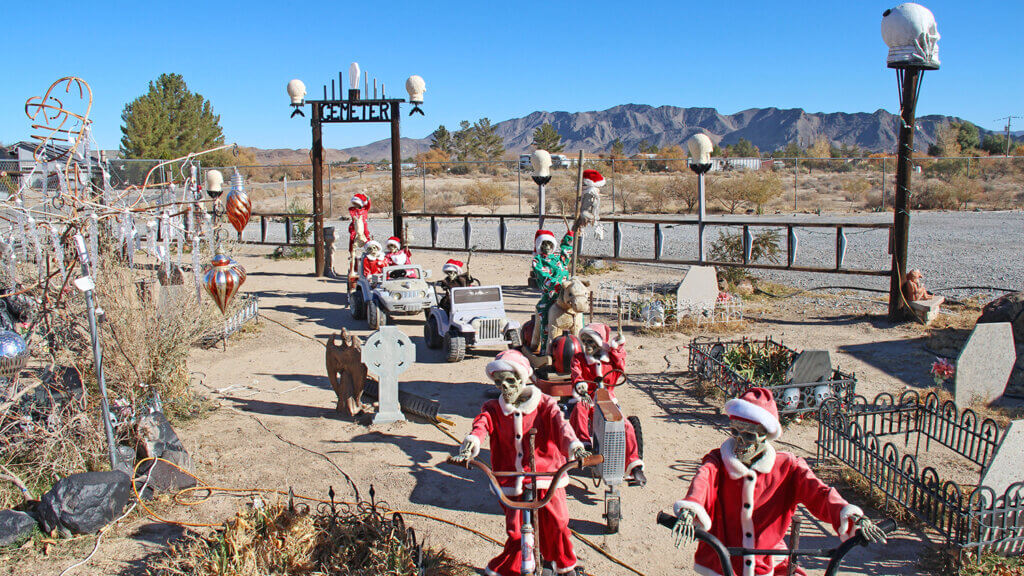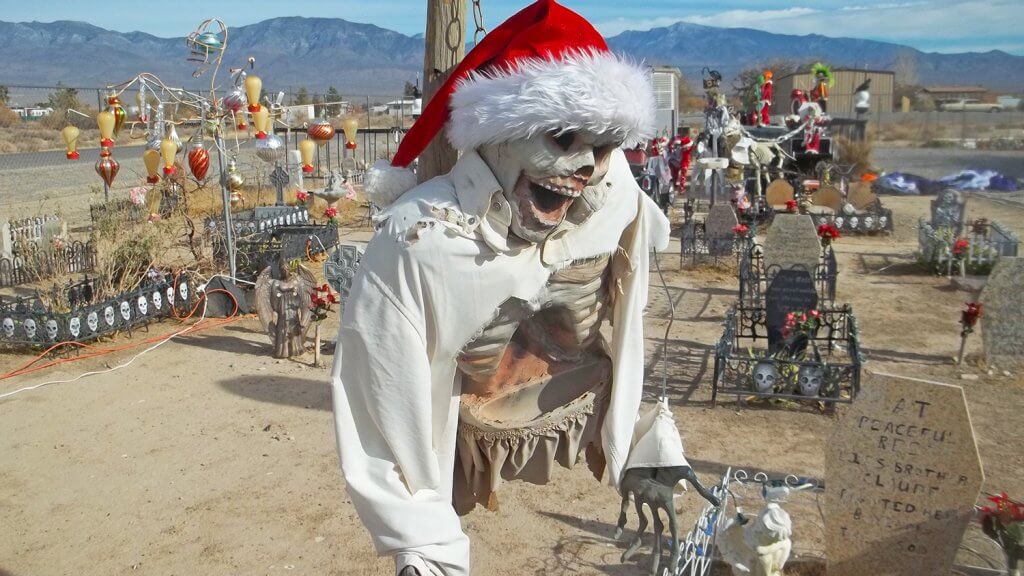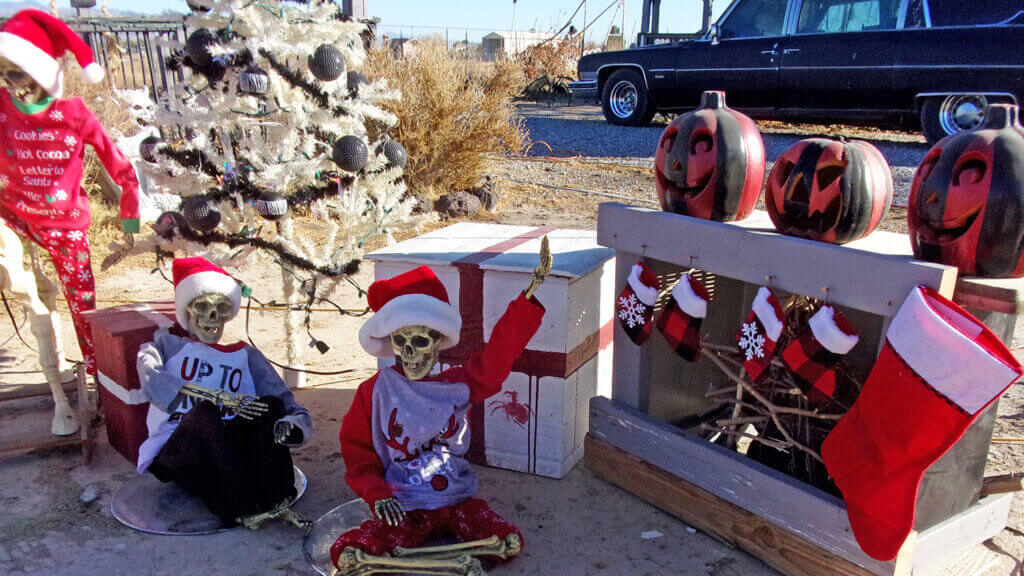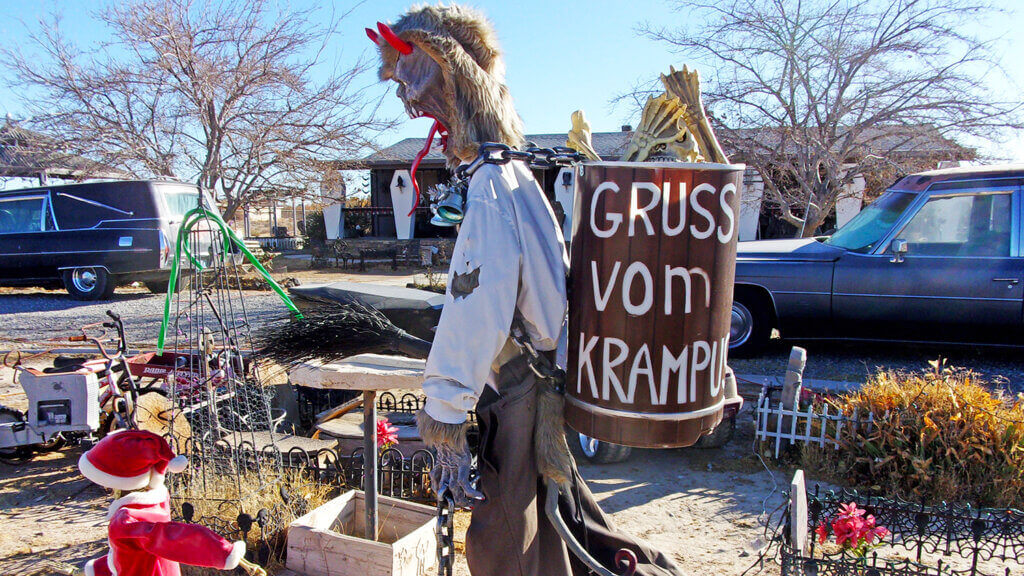 Is there really anything better than merging your favorite holiday with a good, solid dose of #WeirdNevada? The buzz around Pahrump at Christmas time is about Coffinwood, where you can grab onto the season's magic at a display sure to rival the most elaborate holiday lights set-ups in the state. Coffinwood, Nevada founders Bryan and Dusty Schoening have been dazzling the masses with their business year round, but things really go zero to one hundred during the holidays. You see, their entire business model was inspired by a tragedy involving an impaired driver that resulted in the death of Bryan's parents, back in 1997. He has been making beautiful, custom-made coffins since after having a less-than-ideal experience with the exorbitantly expensive funeral industry. But, since this horrible accident involving his parents happened on Christmas, they have created an over-the-top holiday lights display, Coffinwood-style, since. And the result? This thing draws people from all over the region, and is touted as one of the best Christmas lights displays in southern Nevada.
Visitors are invited to come check out Christmas at Coffinwood from the comfort of your own vehicle. Simply tune into the station listed on the sign out front, and bask in the non-traditional synchronized holiday lights audio visual experience. Eighteen different songs are featured, and the music playing is all Christmas songs, but of course, with a Coffinwood twist. Would you expect anything different? The synchronized playlist includes Christmas songs from bands like Blink 182, Type O, Weird Al, Weezer, KoRn, and the Ramones, to name a few. The lights are on seven days a week from 5 p.m. to 10 p.m. through the end of the holiday season.
Best yet, the Schoerning's switch up the theme every year, and 2022's display theme is yet to be determined, but will have all holiday lights synchronized to music. All of the skeletons are dressed in festive Christmas garb, and every grave is decorated in holiday lights.
Know Before You Go
One last thing to note: Bryan and Dusty do run tours of the Coffinwood property, but by appointment only. They will not provide day of, or walk-in tours of any sort; you must schedule your visit in advance. (Remember, this is their private residence we're talking about.) For more information on how to schedule your daytime tour at Coffinwood, email at [email protected].
More Details
Show More Details