Fall Star Party at Cathedral Gorge State Park
8:00am - 5:00pm daily
$5.00 – $10.00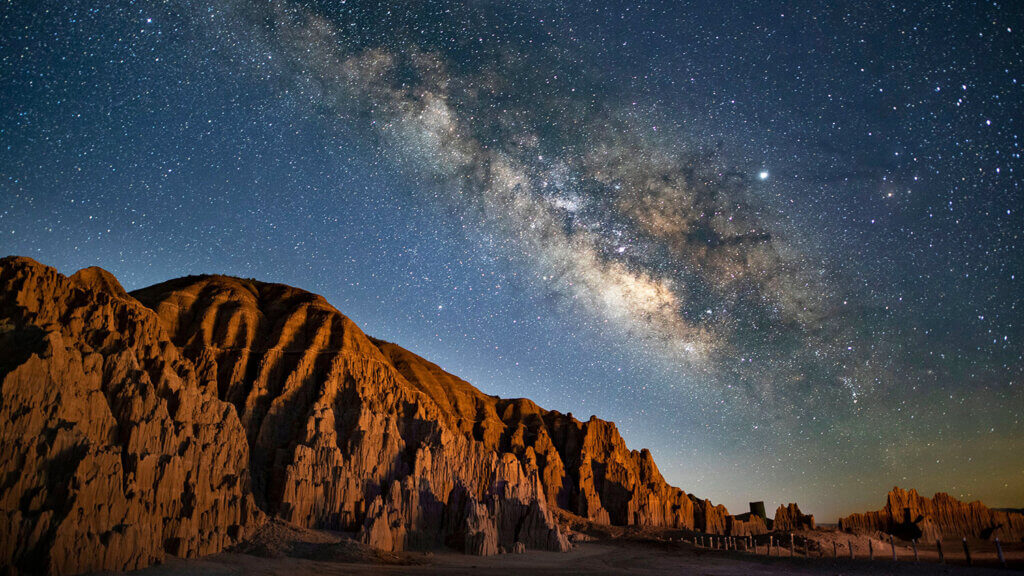 Situated in the heart of Nevada's park packed paradise, discover some of the last true dark skies in America at the annual Fall Star Party Cathedral Gorge State Park. Hosted in partnership with the Las Vegas Astronomical Society and Nevada State Parks, load up the whole fam and join in an exciting evening of astronomy lectures, stargazing with high powered telescopes, and for astrophotographers, unbeatable nighttime photography opportunities.
The Fall Star Party is hosted by Cathedral Gorge State Park in Lincoln County, which is located along the Great Basin Highway road trip between Pioche and Caliente. Kicking off at sundown from the campground group use area, be sure to pack plenty of different layers to stay as comfortable as possible with rapidly changing temperatures between afternoon and evening hours, along with red flashlights and headlamps to preserve night vision for optimal stargazing conditions.
Entry to Cathedral Gorge State Park is $10 per vehicle for non-Nevada residents, and $5 for Nevada residents. There is no additional fee for the event. For more information about the Fall Star Party at Cathedral Gorge State Park, get in touch with the park directly at (775) 728-8101.
More Details
Show More Details