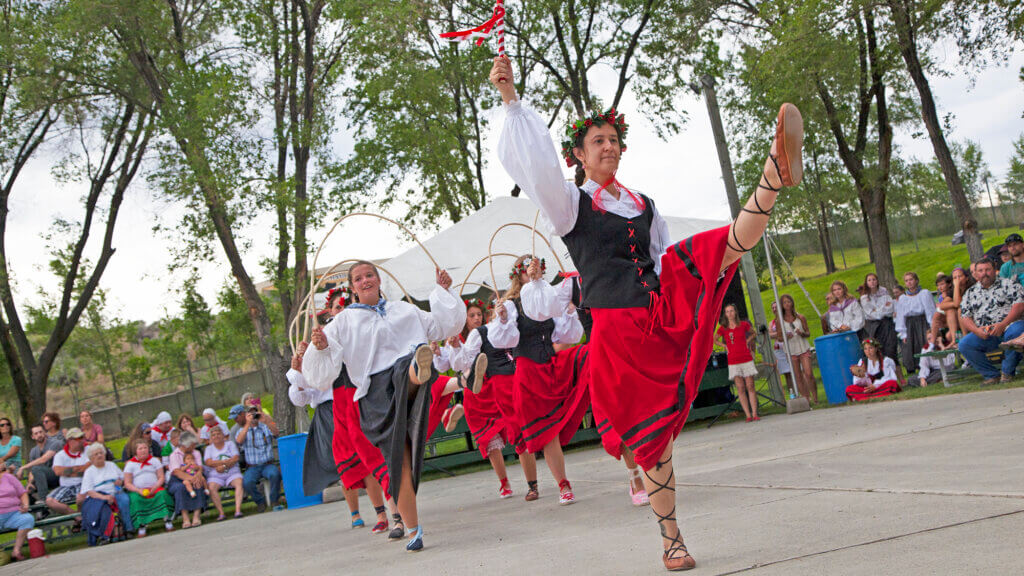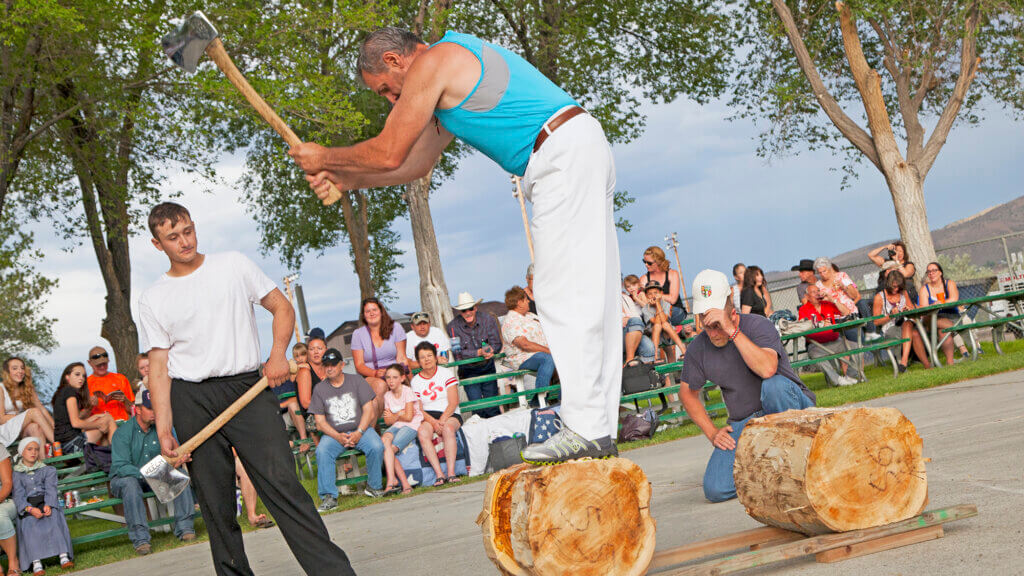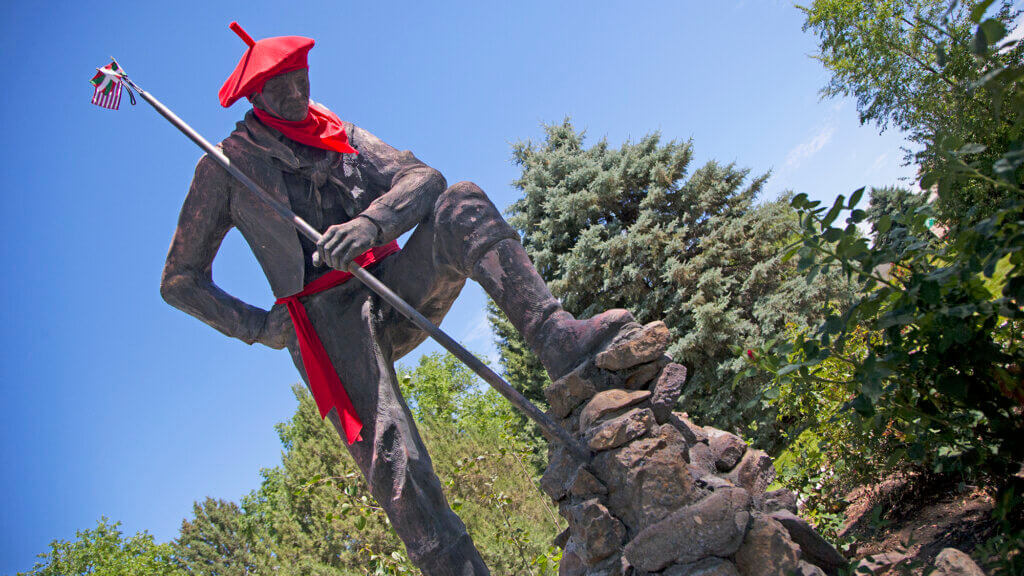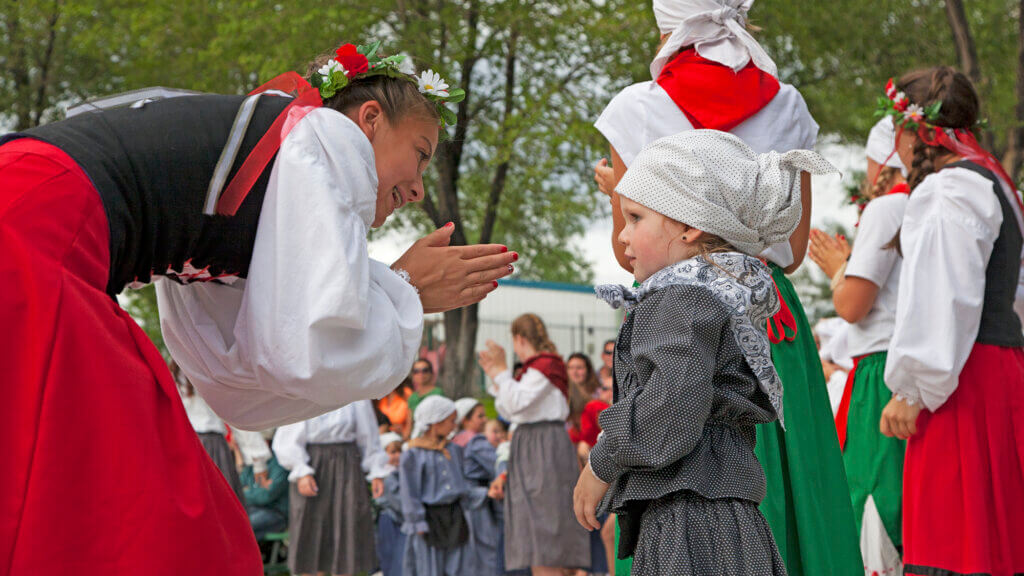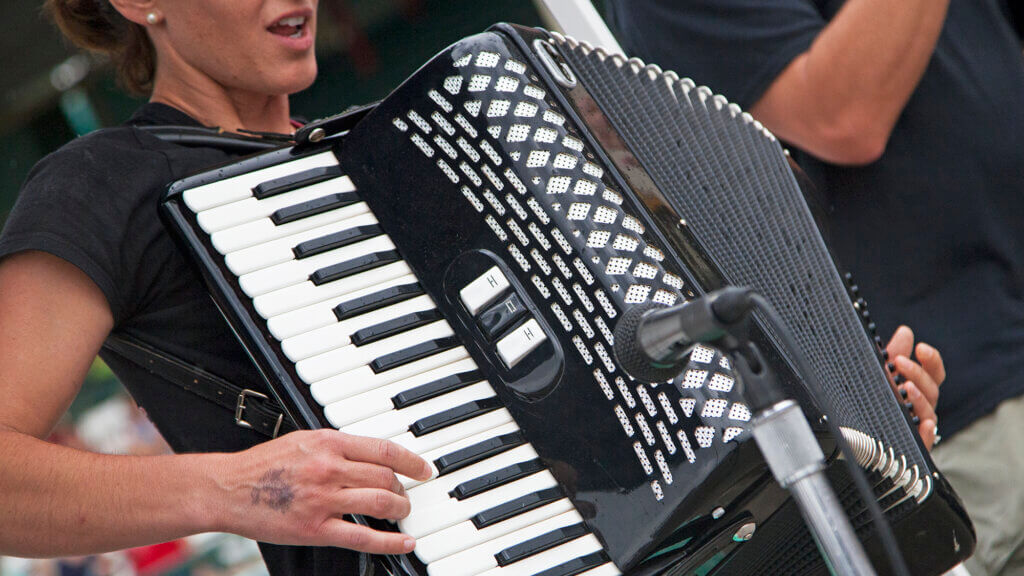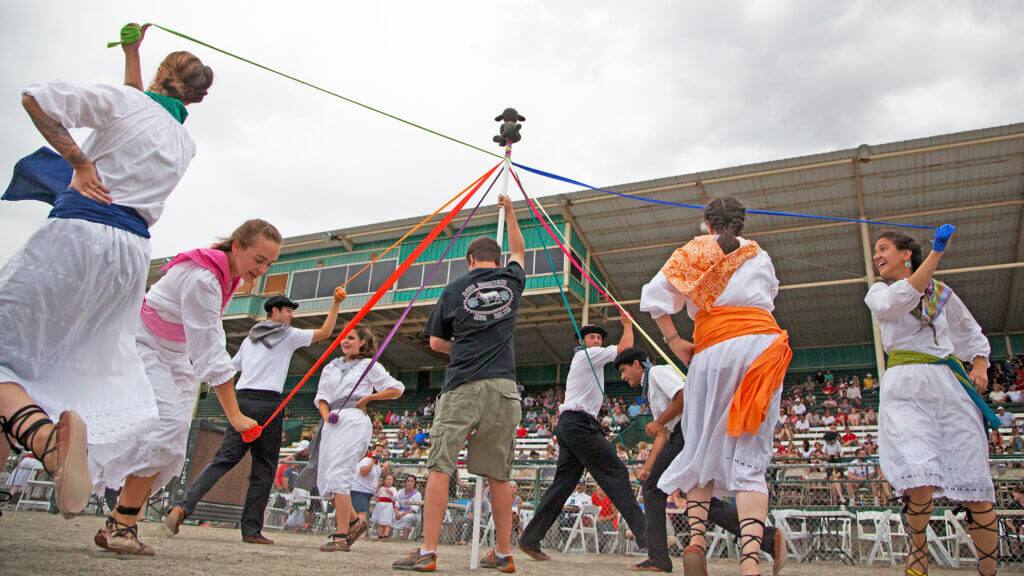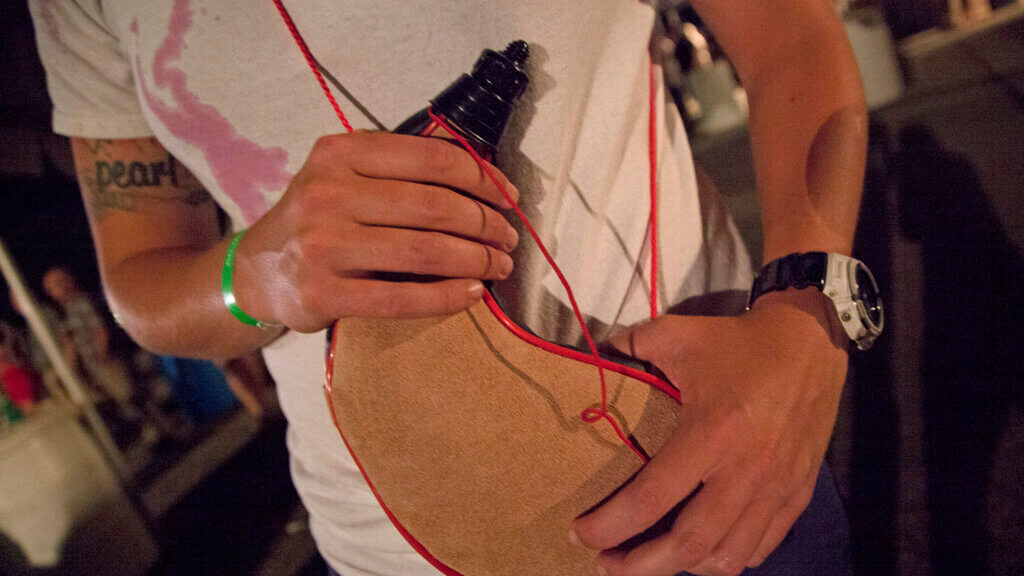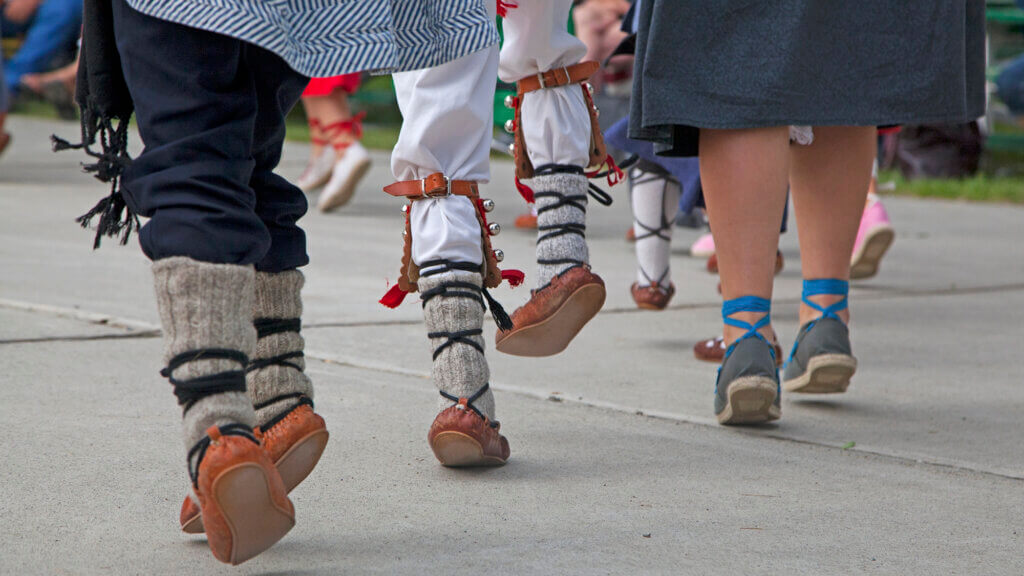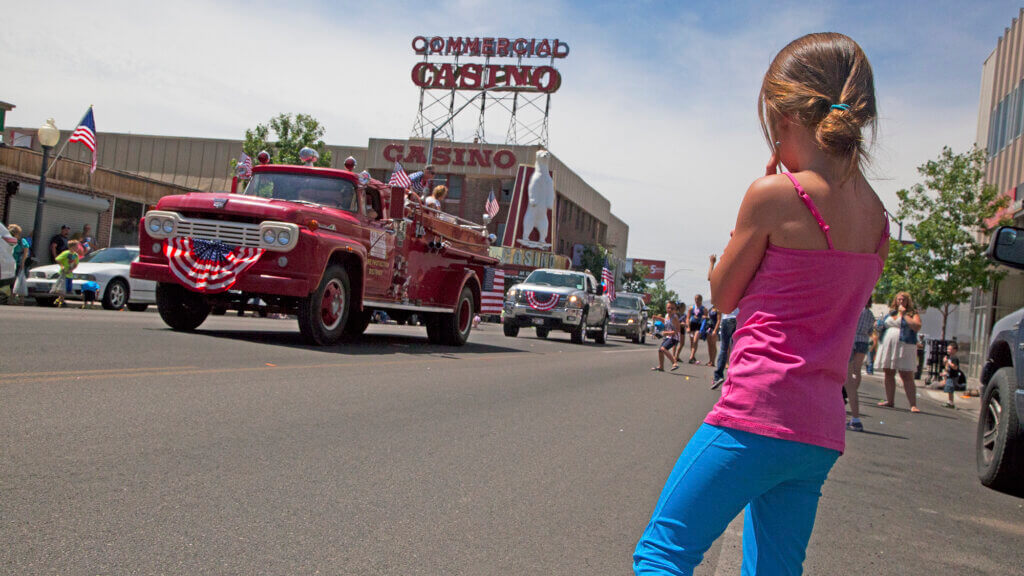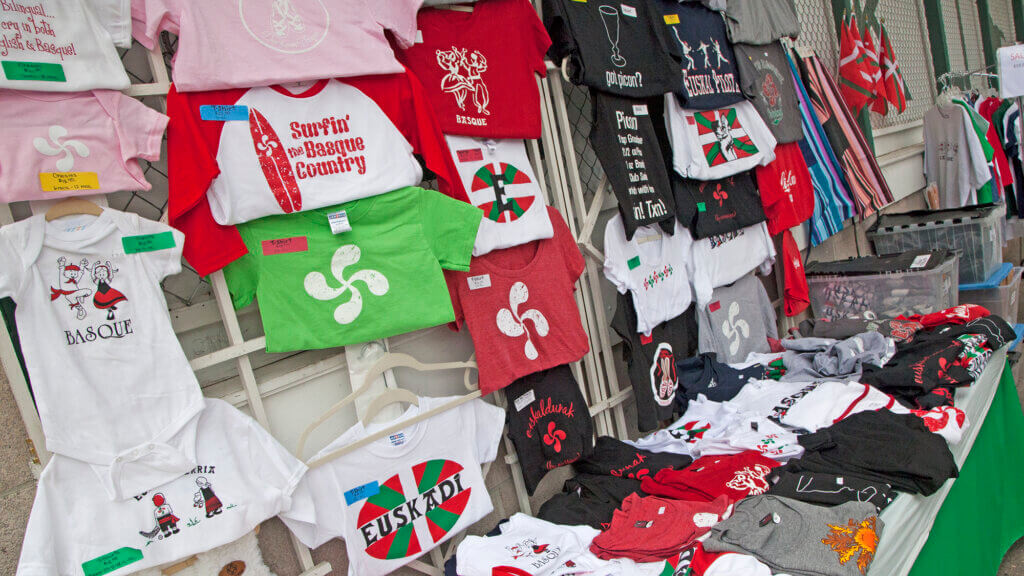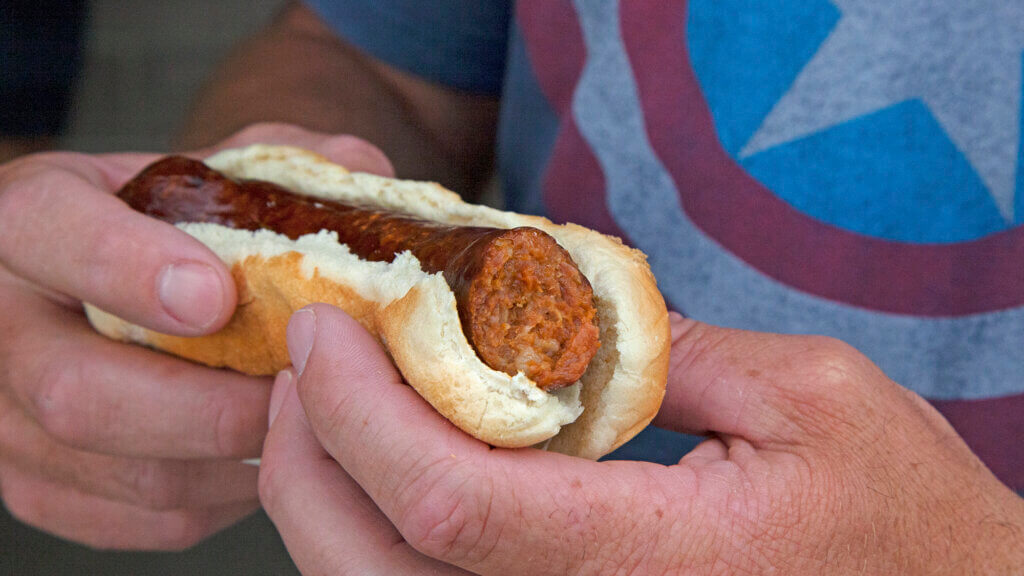 We take our Basque heritage seriously around here, and there's no better place to celebrate the old country than at the National Basque Festival in downtown Elko—the HQ of Nevada's Basque culture. Visiting a traditional Basque boardinghouse, then diving into a family-style, garlic-loaded revolving door of hearty entrees and sides is a Nevada rite of passage that should be on every visitor's list. But participating in age-old challenges (like wood chopping and other Basque rural sports), dancing alongside Nevada Basques to live, traditional music, or hearing stories and traditions alive in Basque restaurants across Nevada first hand, all from the mouths of multi-generation Nevada Basque communities, is the best way to belly up to this lively culture.
What started as a local gathering among Nevada Basques and cattle ranchers in the northeastern Nevada region has transformed into the National Basque Festival, held each July. Celebrated since 1964, the National Basque Festival is hosted by the Elko Basque Club, or Elko Euzkaldunak Club, and typically held on the Fourth of July weekend each year partly to celebrate the United States of America, but also to thank the community for accepting Basques and their heritage so freely. While our other western neighbors have similar city-based festivals, Elko proudly hosts the national gathering, beckoning Basques and Basque culture lovers from all over the American West to celebrate this incredible culture together.
Typically beginning on the Friday closest to the Fourth of July holiday weekend, all visitors (Basque or not!) are welcomed to the Elko Basque Clubhouse for the festival's opening kickoff. Here, visitors and Bascos alike can get to know local Basques, grab a plate of fresh chorizo and paella and of course endlessly flowing table wine, and the (in)famous Picon Punch—Nevada's unofficial state drink. Throughout the weekend, enjoy an array of live dance performances, traditional Basque music, traditional Basque rural sports competitions like wood chopping, and beyond. Other competitions are ongoing throughout the weekend-long festival, like Sheepherders Bread-Making Contest, and more.
More Details
Show More Details