World Human Powered Speed Challenge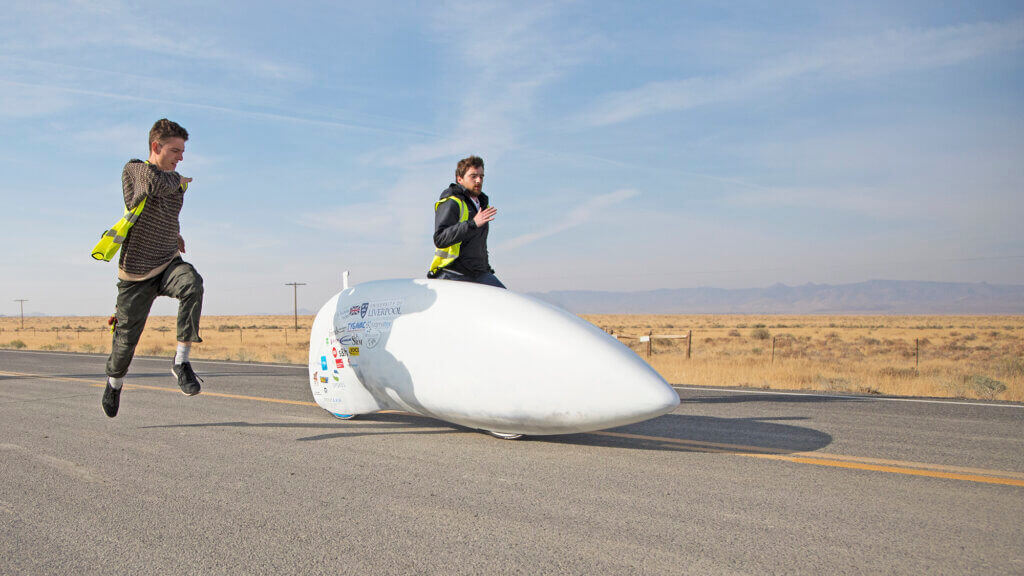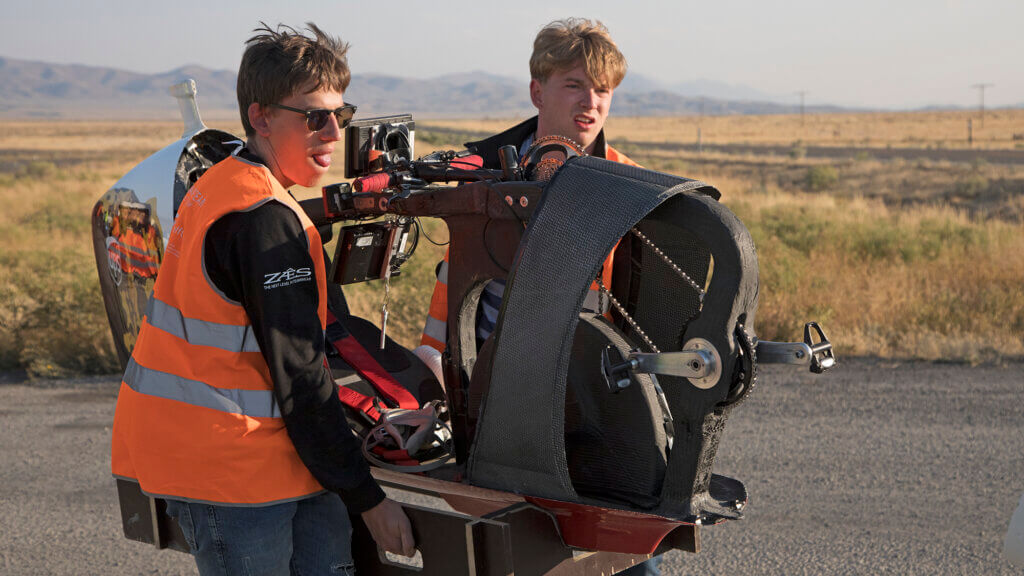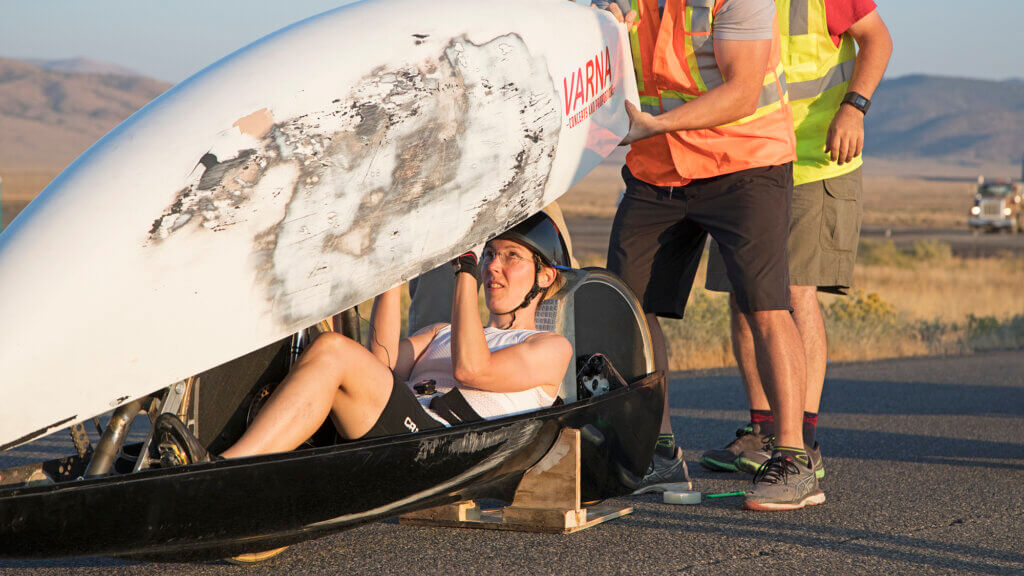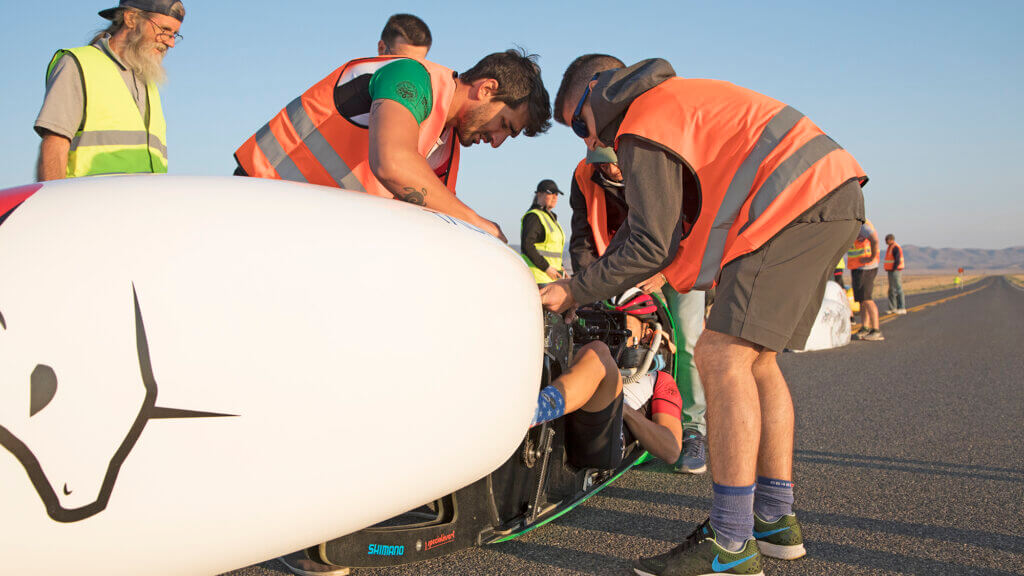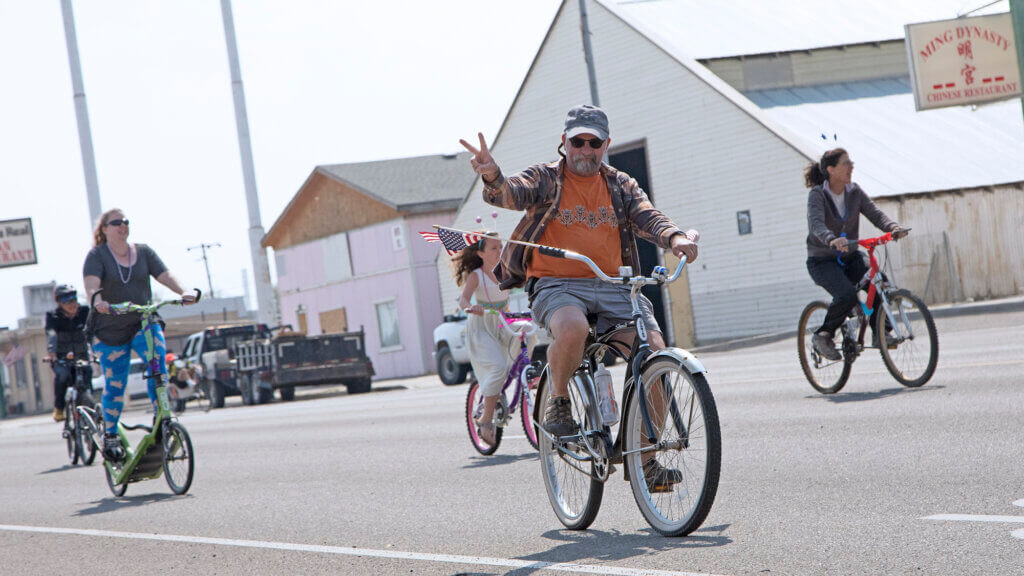 Battle Mountain beckons engineers and cyclists from all corners of the globe each September to test the limits of human powered speed, thanks to the town's perfectly flat racing tarmac—ideal for reaching maximum velocity in an attempt to shatter the human powered speed record. Collegiate engineering teams made of the world's fastest humans from the US, France, Russia, Japan, Italy, Mexico, England, Australia, the Netherlands and beyond work all year to perfect their bondo-encapsulated pedal powered vehicles, then head for Battle Mountain to try and shatter the current human powered land speed record: 89.59 mph set by Todd Reichert in 2016.
Throughout the week, this top annual event hosts all kinds of activities in and around Battle Mountain, and the competitor's course is located just south of town along State Route 305. This road, connecting Battle Mountain to Austin, may look like your typical state highway, but instead? This stretch of highway is special, making for an ideal racetrack, thanks to a couple of very special qualities: a completely straight, 4,619 foot high-altitude road allows riders an acceleration zone of more than 5 miles, enabling them to reach their maximum velocity before being timed over a 200 meter distance. This unique combination of high altitude and arrow-straight section of pavement has drawn athletes worldwide to test their speedbike designs and sprinting abilities since 2000.
Speed lovers of all kinds are welcome to this free racing event, held each morning throughout race week from 7:00 AM to 10:00 AM, and each evening from 6:00 PM to 7:00 PM. A commuter bus leaves the Battle Mountain Civic Center each day at 4:30 PM and returns at 7:30 PM Grandstands are located at the timing traps for maximum speed thrills or for those curious about the riders and vehicles you can wait in the "catch" area to see the racers assisted from their fully enclosed speedbikes. Spectators are encouraged to ride the bus, but parking is now available at the grandstands.
The Civic Center will also host a show and shine on Tuesday, Sept 14 from 12:00 PM to 2:00 PM for those who would like to see the bikes and meet the riders. Event T-shirts, hats and posters will be on sale. During the event week, a bike parade for all is typically held Friday around 11:30 AM. Drag races will be held in town Friday morning at 12:00 PM near the Battle Mountain High School. All are welcome to test their mettle against the world's fastest!
More Details
Show More Details