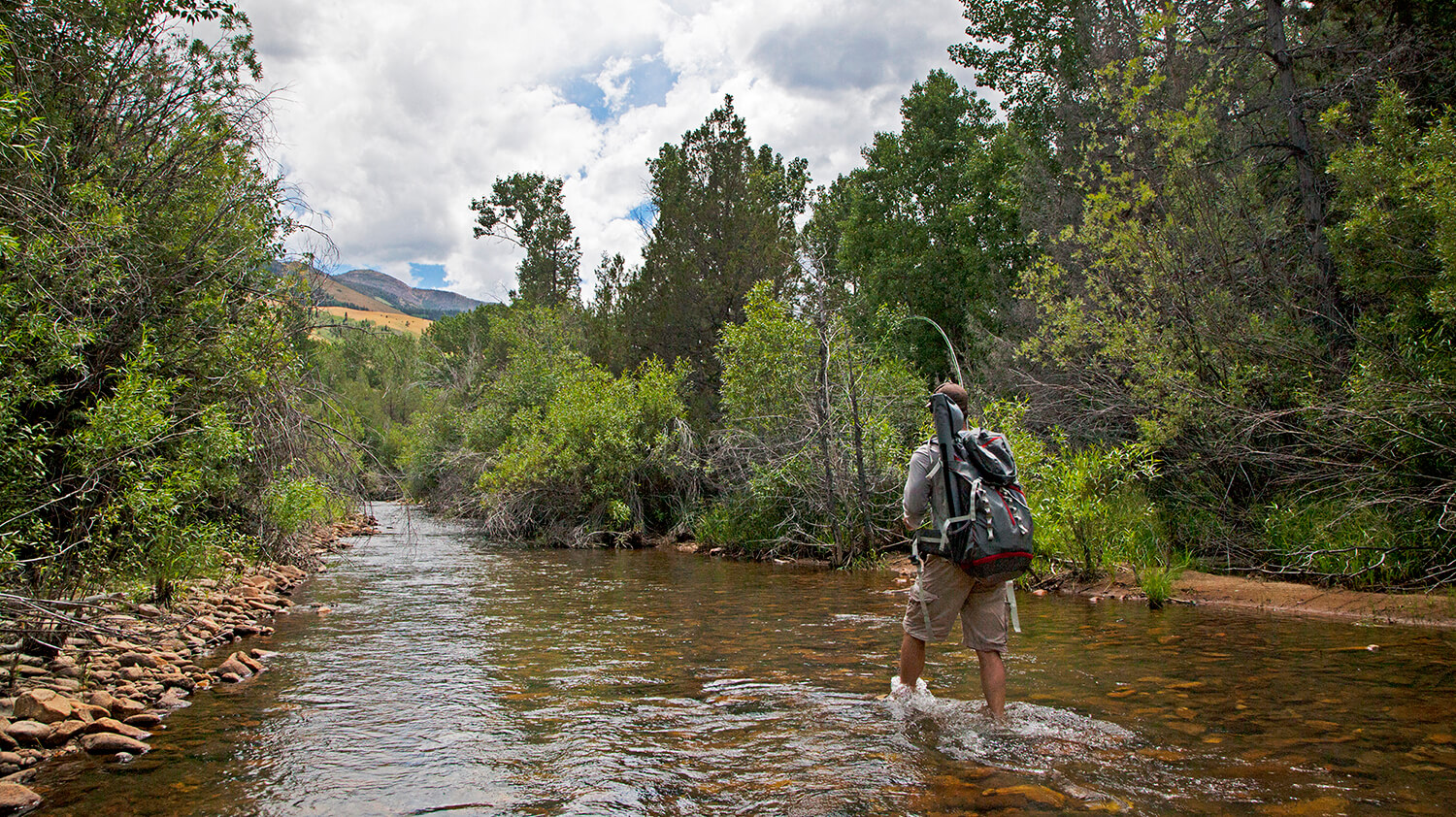 Few places pack as much mystery, grandeur, and of course unbridled wilderness than northeastern Nevada's Jarbidge Wilderness Area. Wild and rugged, these landscapes haven't changed much within the last few hundred years, from the historic, "living" Jarbidge Ghost Town, to dramatic canyons and gorges brimming with Nevada's big game animals right down to native trout species found here, and only here. And as storied as this wilderness area is, you'd better believe one legendary fishing spot lies within, loaded with plenty of redbands, brookies, rainbows, and of course the elusive native bull trout.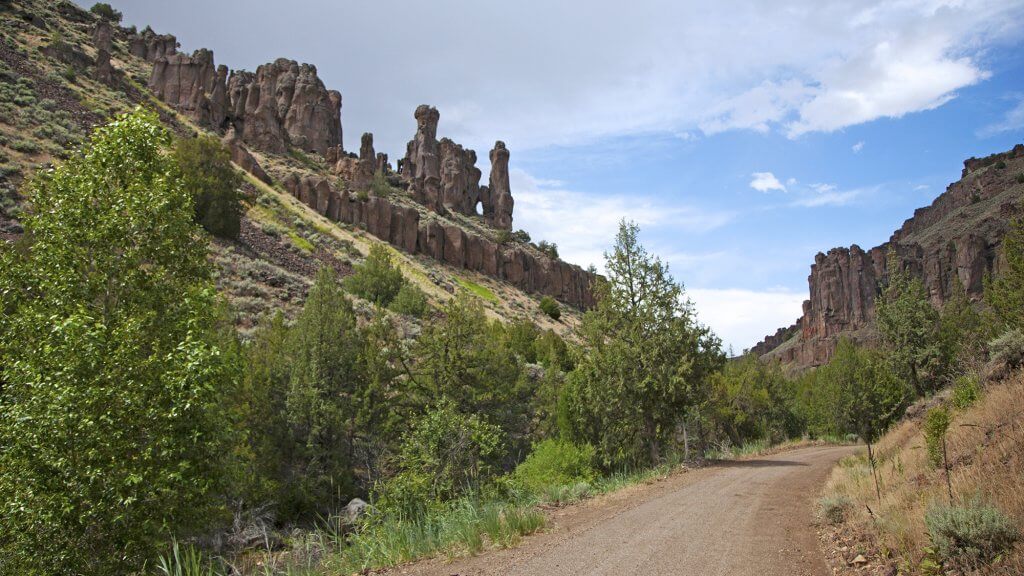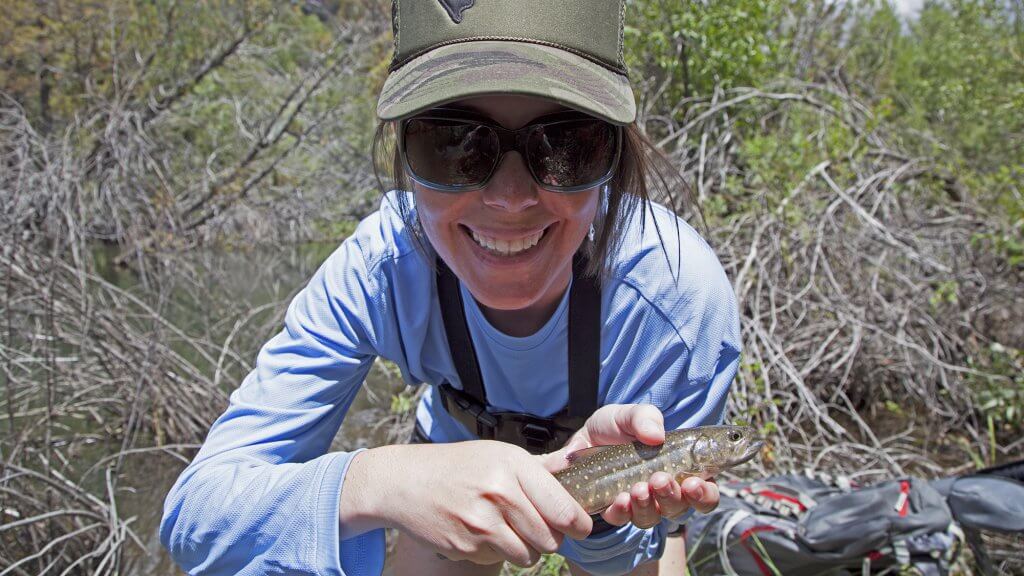 Nestled in deep canyons not far from the Idaho border, the Jarbidge River and the trout that swim within these fabled waters have beckoned outdoorsmen off the highway and into one of the most remote wilderness areas in the Lower 48. Originating from two main forks, the Jarbidge River flows through basalt and rhyolite canyons on the high plateau of the Owyhee Desert before joining the West Fork of the Bruneau River about 25 miles north of the Nevada Border. Narrow and wild, the Jarbidge River flows 28.8 miles in length—17 of which are within Nevada's borders. In summer and fall, cast dry flies in the Jarbidge River and you may just hook a bull trout (catch-and-release only), or NDOW-stocked redband rainbow, brook trout, or mountain whitefish in one of the best fishing spots in Nevada.
Travel Nevada Pro Tip
In Jarbidge and looking for fishing gear? Head for the Jarbidge Trading Post to stock up on fresh worms, dry flies, and even a Tenkara Rod—a perfect setup for this narrow, raging river.
The Jarbidge River flows through the Jarbidge Campgrounds south of town, through historic Jarbidge, and beneath spectacular, sheer-walled rhyolite and basalt canyons all the way up into Idaho. The geology found on the banks of the Jarbidge River has a way of calling you off the road in itself, with natural erosion that's carved incredible monolithic cliffs and tons of pinnacles, or "hoodoos", too. Settle into the Jarbidge Campgrounds south of town, or practically cast right from your comfy room at the Tsawhawbitts B&B. While you're here, discover historic Jarbidge and it's claims to fame, off-road or hike hundreds of miles of backcountry trails, and be sure to keep an eye out for bighorn sheep, elk, deer, pronghorn, golden eagles, and of course fish—lots and lots of fish.
Know Before You Go
The best time to fish the Jarbidge River is July, following spring run-off, through October. Best yet, those are the only times to access the Jarbidge Wilderness Area and the town of Jarbidge from the south, considering this 50-ish mile stretch of dirt road is not maintained during the winter months with lingering snow drifts blocking the road into June. Fishing the Jarbidge River is best during the summer anyhow, but if you plan to visit beyond the July to October window, plan to access Jarbidge from the north through Idaho—it doesn't hurt to get in touch with the Outdoor Inn too, who will know road conditions in the area. And when traveling Nevada backroads, be sure to live by the Dirt Road Code and travel with 4×4 capability and a full size spare tire. Carry plenty of snacks and water, be sure to let someone know where you're headed and when you plan to return, and practice Leave No Trace methods whenever possible.
Hours:
The Jarbidge River lies on US Forest Service lands and is stocked by the Nevada Department of Wildlife. These storied waters are accessible seasonally from June through October each year, weather permitting. For more info on fishing the Jarbidge River, be sure to get in touch with the Elko NDOW office at (775) 777-2300.
Admission:
Even if you think you aren't going to do much fishing on your trip, the flowing creeks and alpine lakes in this section of Nevada have a way of calling you, so be sure to get yourself legal with a Nevada fishing license. The easiest way to get a Nevada Fishing License is to log onto the Nevada Department of Wildlife's website, and if you're already in the Silver State, grab one in Elko (places like Walmart can sell you one) before you drop off-the-grid.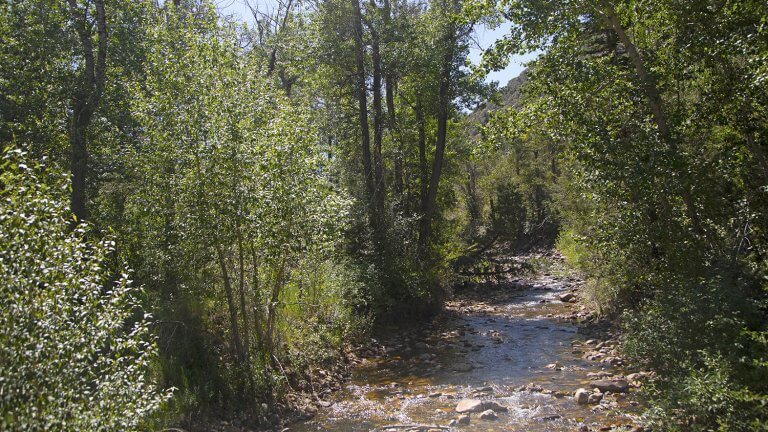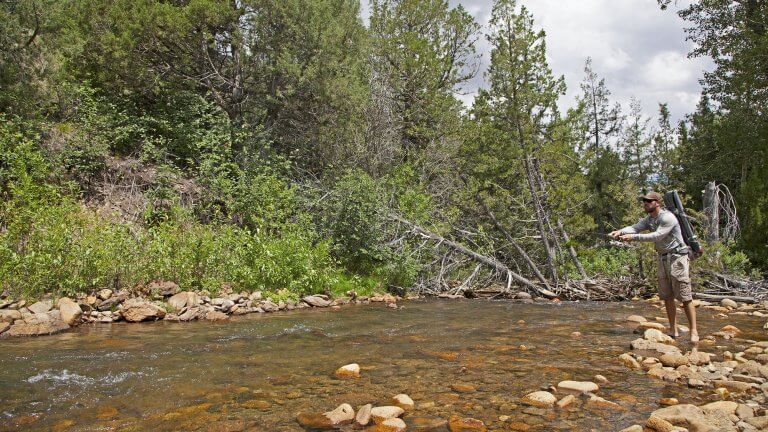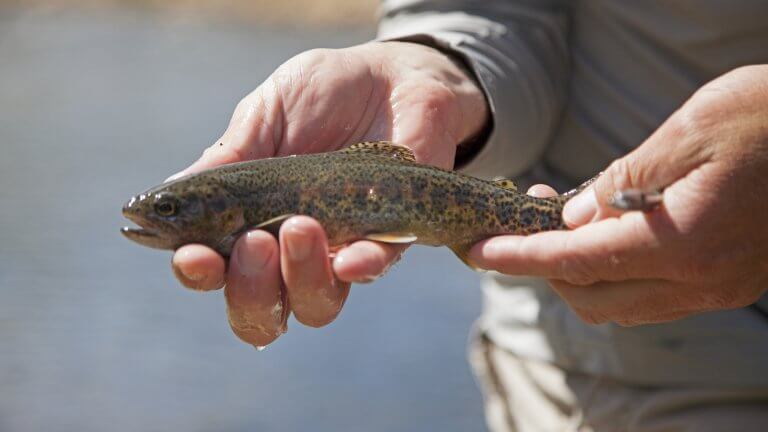 This Location: