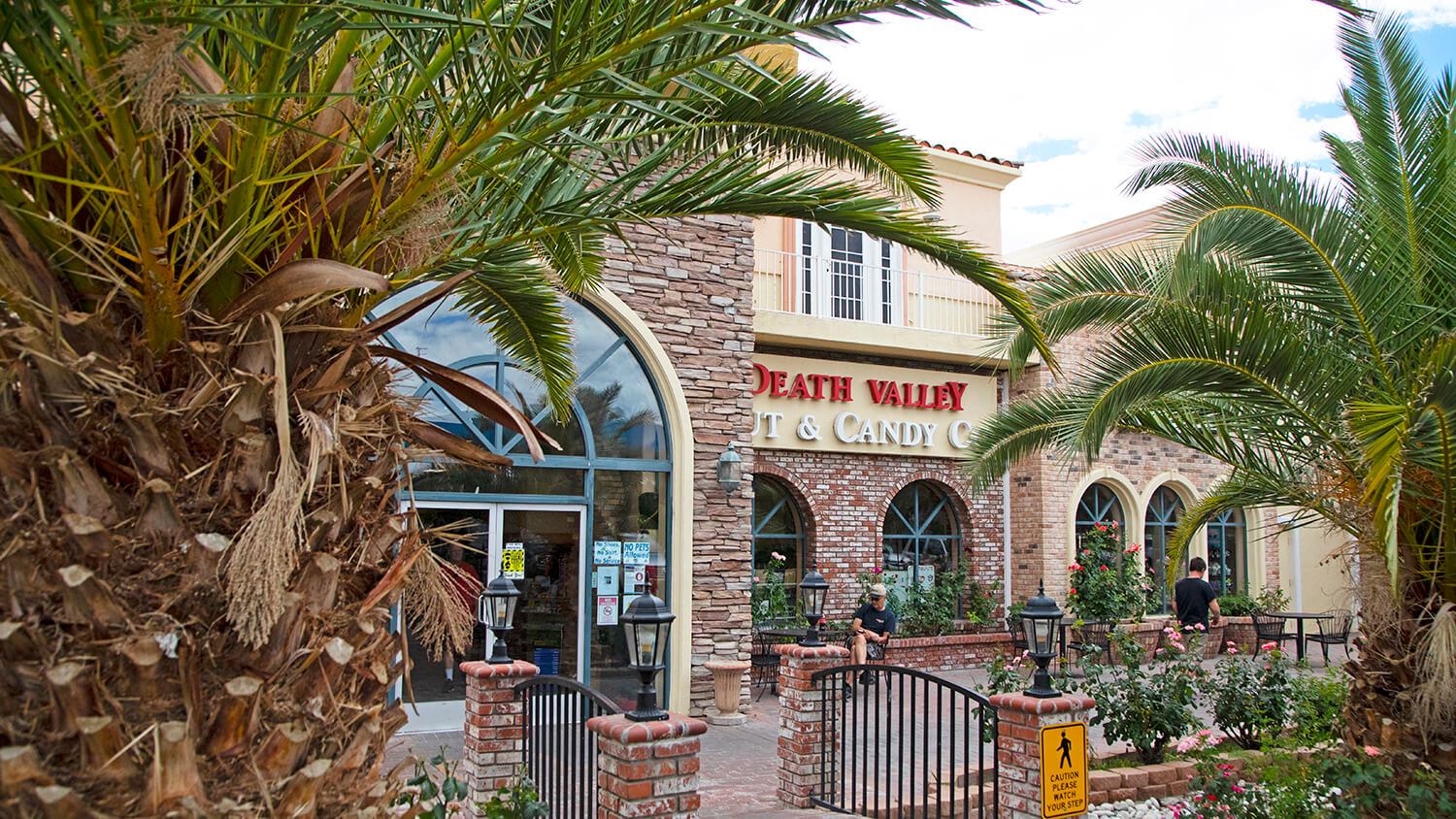 Death Valley Nut & Candy Co.
As one of the largest candy stories in America, there's no better place to nurse that sweet tooth than the Death Valley Nut & Candy Co. Nestled in the heart of historic Beatty, pursue aisle after aisle of saltwater taffy, licorice, hard candies, dried fruits, nuts, jerky and beyond, make this your first top before heading into Death Valley for the day, or continuing along your Free-Range Art Highway discoveries.
Part of the Eddie's World Gasoline station and Motel 6 property on the north end of town, head into this convenience store for all your candy and snacking needs. Grab your fave candy, and be sure to check out dozens of flavors of fresh jerky and other snacks like popcorn and dried fruits, wasabi peas and more salty treats. While you're here, be sure to check out the ice cream counter too, that serves tons of fresh flavors and can make breakfast sandwiches and other made-to-go items.
Hours:
The Death Valley Nut & Candy Co. is open seven days a week from 6:00 AM to 10:00 PM.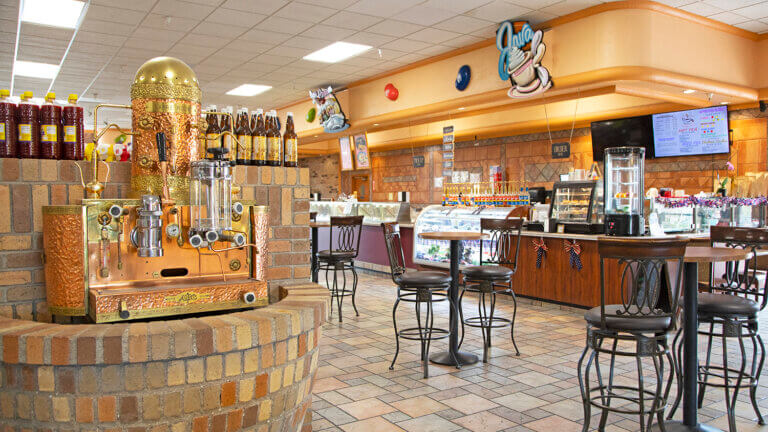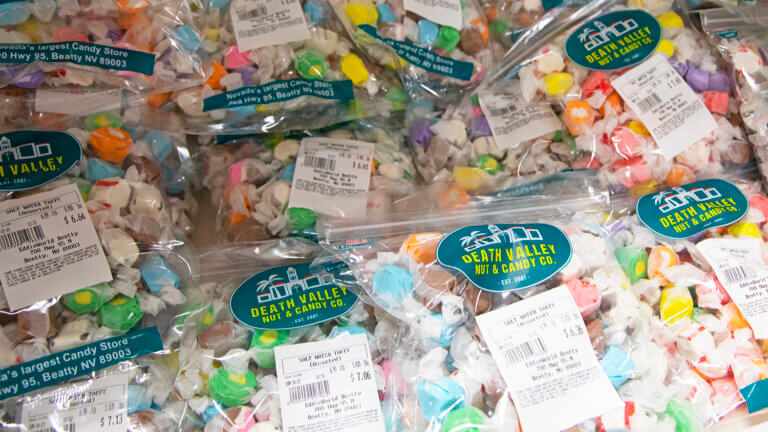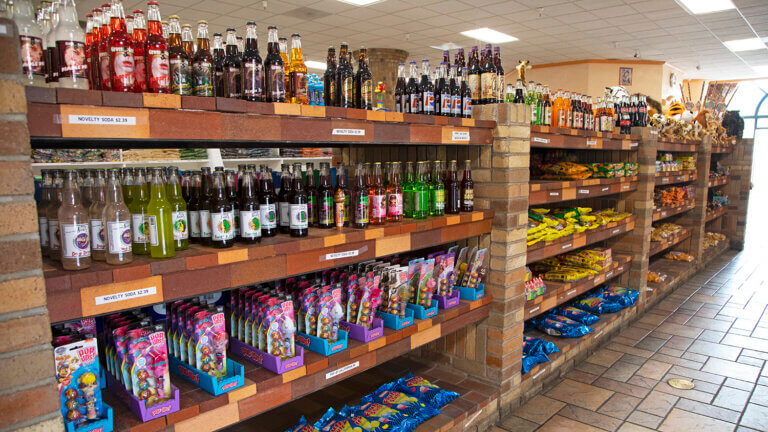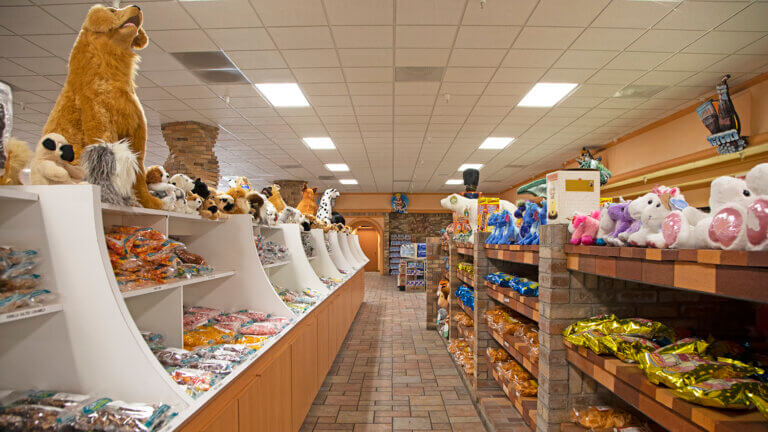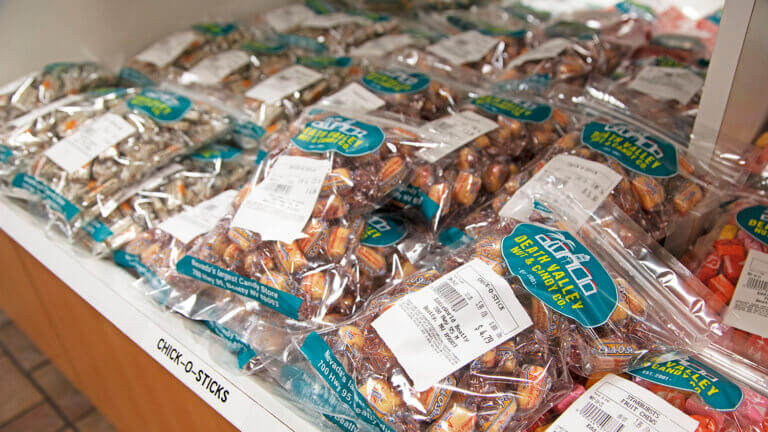 This Location: