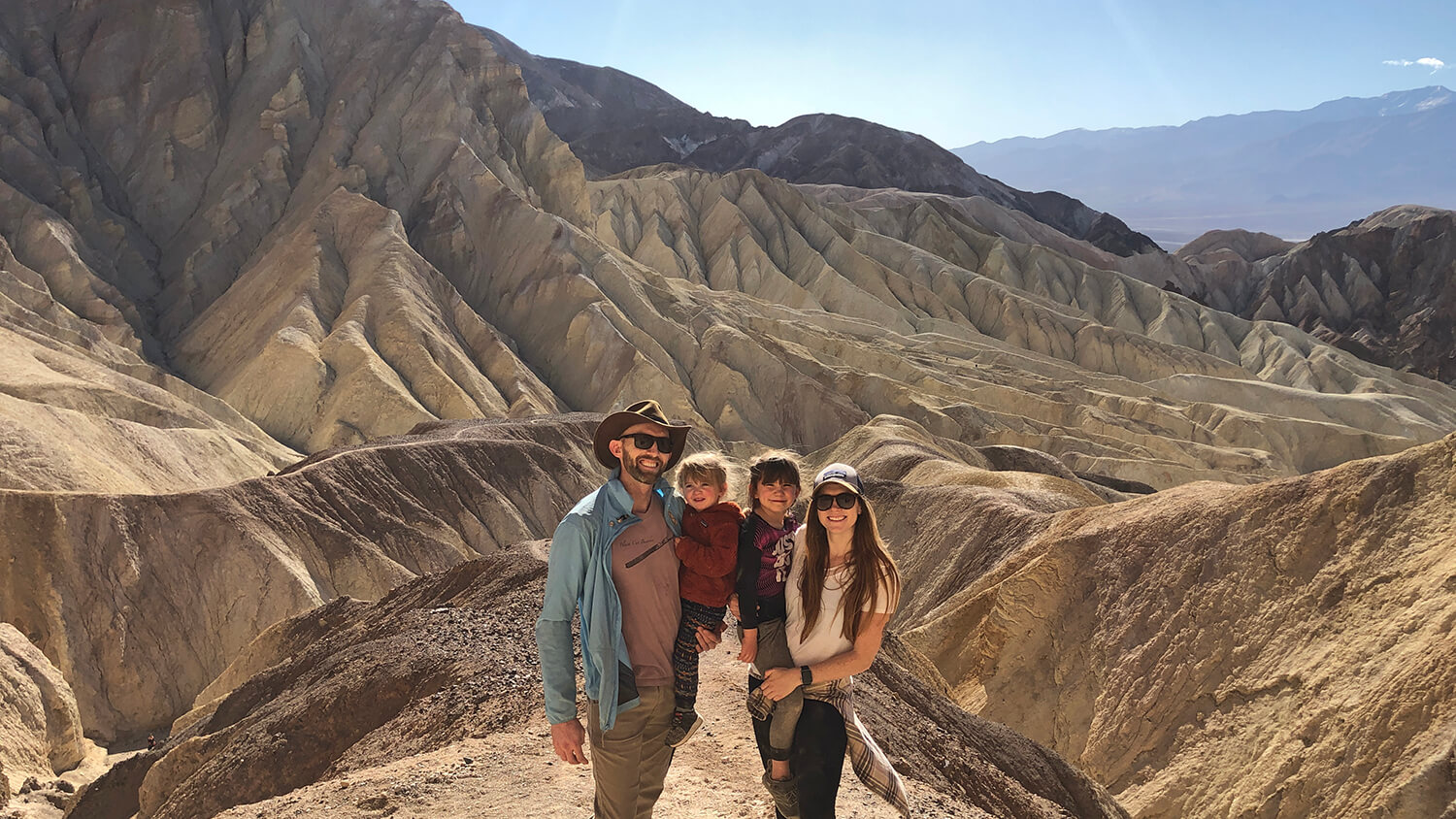 Death Valley National Park
Death Valley National Park – Hot, Dry, and Low
Despite its ominous name, Death Valley National Park is a remarkable landscape alive with unmatched beauty, characterized by miles of deep sand dunes, technicolor rocks and canyons, rare and endemic wildlife, one-of-a-kind evaporative salt elements, and jaw-dropping peaks that rise 11,000 feet above neighboring valleys.
Visitors to Death Valley National Park will also find a wreath of relics from its long history that offer a glimpse into the harsh life of the area's early settlers and native inhabitants, including metal ore mines, charcoal kilns, ghost towns, petroglyphs, and ancient Shoshone foot trails.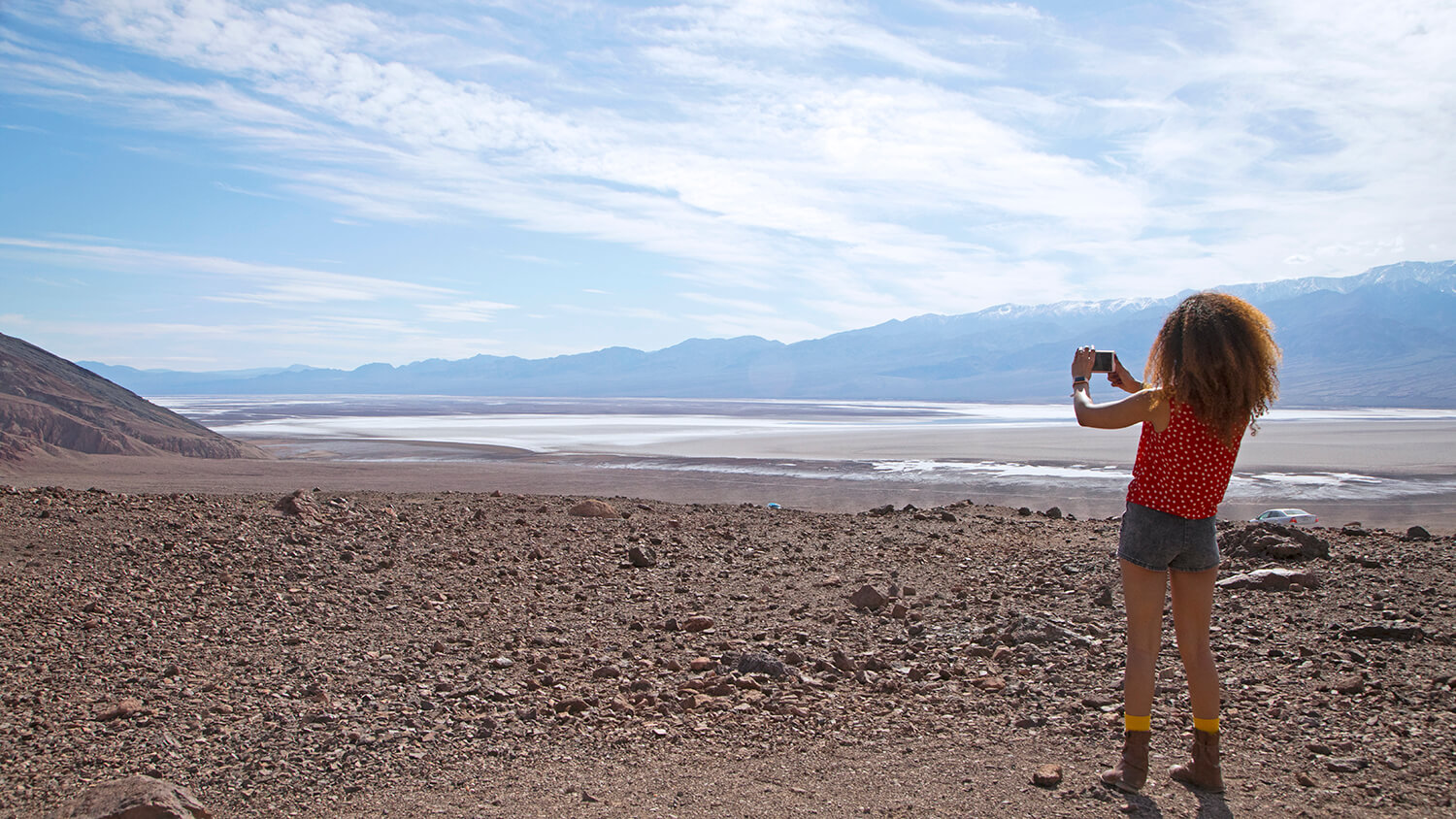 Death Valley's fascinating features stretch a baffling 130 miles long by 12 miles wide. What's even more astounding is the fact that Death Valley, the largest national park in the Lower 48, covers a staggering 3.4 million acres of barren, mostly unpopulated terrain that is filled with sweeps of desert broken up by towering mountains and rocky ridges. The elevation to the north end sits at 1,000 meters and slopes steadily downward, putting the valley floor below sea level for 70 miles. Ultimately, the terrain slopes down to Badwater Basin and Artist's Drive—the lowest, hottest and driest point in the Western Hemisphere—sitting at 282 feet below sea level. This stark depression contributes to the equally extreme temperatures, which, in the summer months can exceed a scathing 130°F during the daytime, with a contrasting number below 0°F at night.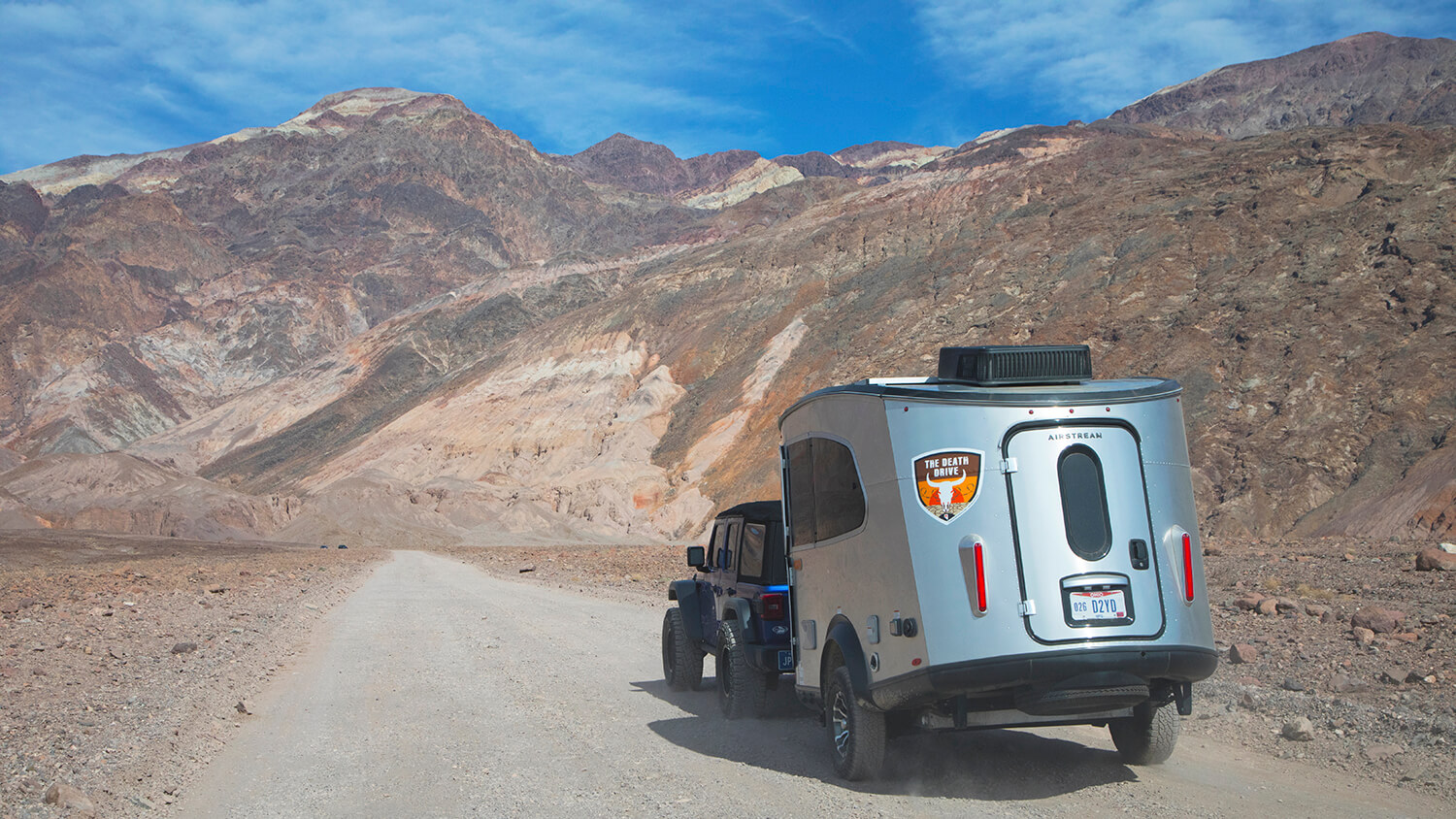 Looking at a map, visitors will find several Death Valley National Park features listed, including the Funeral Mountains, Hell's Gate, Starvation Canyon, Dead Man Pass, Golden Canyon, Ubehebe Crater, Mosaic Canyon, Salt Creek, Zabriskie Point, Mesquite Flat Sand Dunes, and Coffin Peak. Interestingly, the area was named Death Valley after a group of European-Americans became stuck in the valley in 1849 while looking for a shortcut to the legendary goldfields of California. Although only one member of their camp periled, the name Death Valley stuck.
A few boomtowns came to life in the notorious valley, and as you might suspect, didn't last long due to the extremely harsh environmental conditions. The only long-term profitable mining prospect was borax, which was famously transported out of Death Valley with twenty-mule teams. Later, the valley became the subject of books, radio and television programs, and even movies. As a result, tourism exploded in the 1920s when luxury resorts were built around Stovepipe Wells and Furnace Creek. Many celebrities were drawn to Death Valley as an exotic desert getaway during the winter months, and by 1933 the valley was declared Death Valley National Monument and became a National Park in 1994.
Gateway to Death Valley – Nearby Civilization
While accommodations are limited in Death Valley itself, you'll find a wide range of great places to eat, drink, rest up, and even swim in Nevada's gateway communities.
BEATTY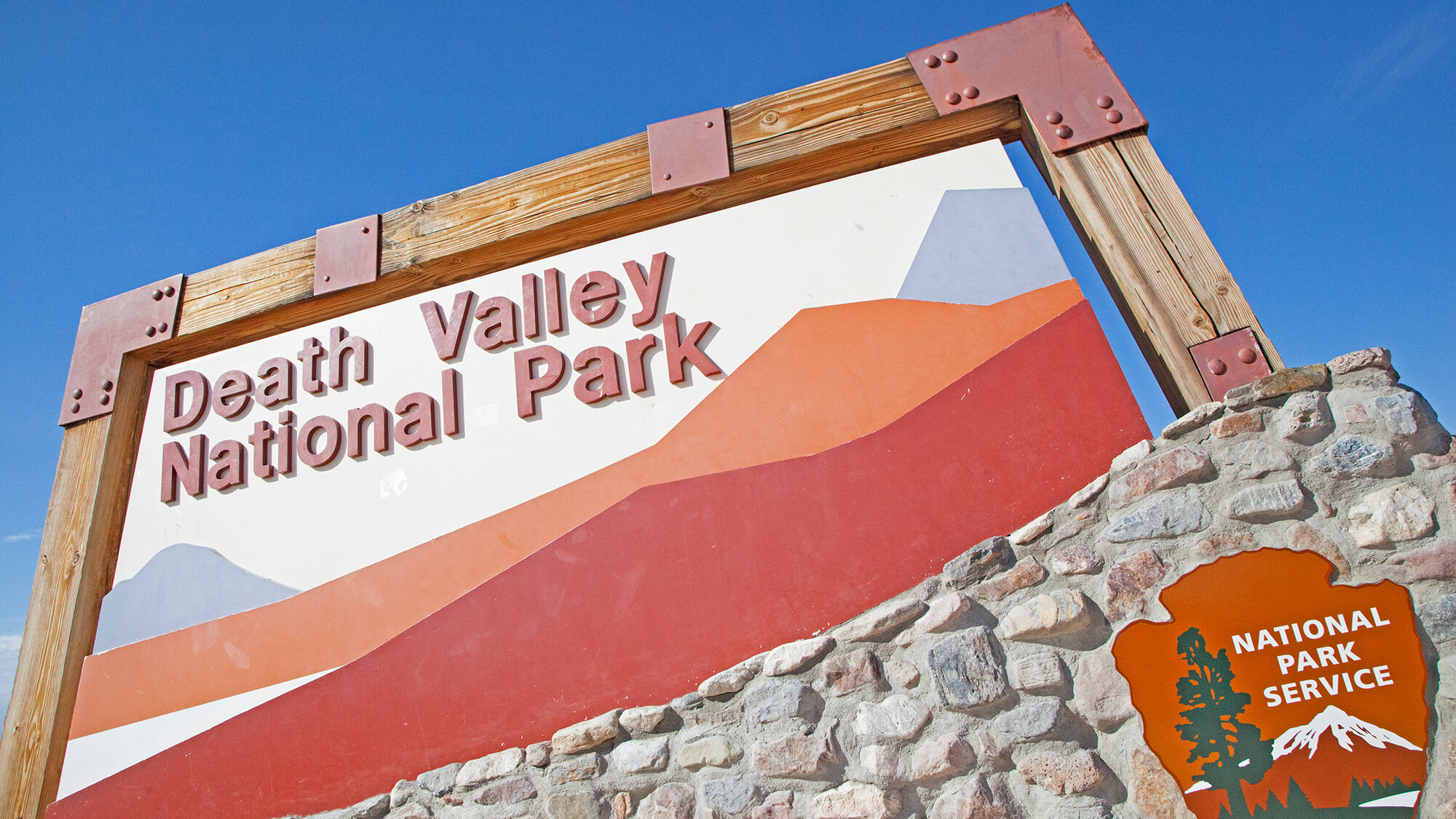 25 min from Death Valley National Park entrance
Beatty is just seven miles from Death Valley and often referred to as the "Gateway to Death Valley." This friendly gold rush-era town greets the sunbaked traveler with several motels and comforting cafes, a top-notch coffee shop, and a few classic saloons serving frosty, hard-earned libations. Be sure to swing by the Beatty Museum & Historical Society, nearby Rhyolite Ghost Town, and the abundantly stocked Death Valley Nut & Candy Co.
AMARGOSA VALLEY
25 min from Death Valley National Park entrance
This small-but-mighty border community welcomes you back to the "Nevada side" with its "Big Bovine" sculpture and the equally unmissable Longstreet Inn, Casino & RV Resort—a modern 60-room (and 51-site) oasis home to 24-hour action at its casino, bar, two cafes, mini-mart, laundry, and swimming pool—across the street from the lively Stateline Saloon & Cafe, and a short drive from an all-things-alien-themed truck stop.
PAHRUMP
50 min from Death Valley National Park entrance
With 40,000 residents, Pahrump, Nevada offers the area's most robust selection of casino resorts, motels, RV parks, restaurants, bars, supermarkets, pharmacies, auto shops, and other precious luxuries of civilization—with two lovely wineries and a water-powered jetpack adventure facility, to boot!
Death Valley's Seasonal Weather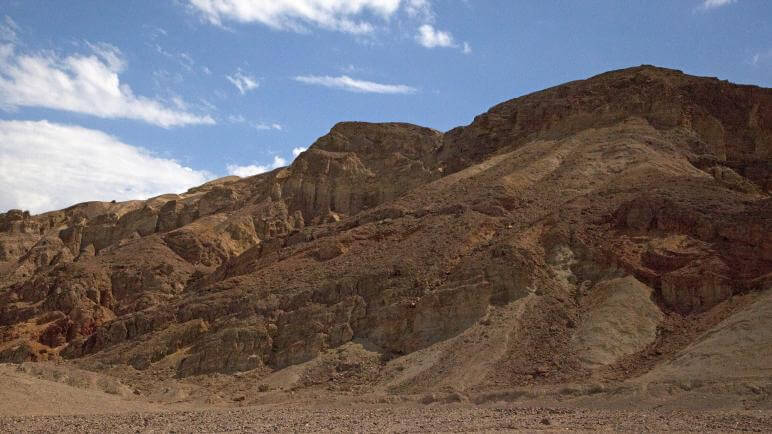 While temperatures reaching 130 degrees are nearly impossible to imagine, Death Valley's high elevation mountain ranges are known to become snow-capped in the winter. The paradoxical land of extremes is unlike anywhere else on the planet, and recreational pursuits abound. From leisurely walks to strenuous hikes, to camping and even rousing a round of golf, there is no end to activities to enjoy in one of the world's hottest and driest places.
When visiting Death Valley National Park, please remember to exercise good judgment when it comes to hydration. With temperatures soaring well above the 100°F mark, heat-related illness is a real possibility. Drink plenty of water and be sure to carry extra water. Avoid activity in the heat, and although it sounds extreme, travel prepared to survive.
Staying Safe in Death Valley
Every year, no matter what time of year, several visitors underestimate just how hot and dry Death Valley can be. Even short walks to Mosaic Canyon or Mesquite Flat Dunes can be deadly, especially as the temperature can soar above 100°F. Visitors should always carry plenty of water in their day packs, with reserves in their car. It is also critical to avoid exerting too much during the hottest parts of the day. Be sure your vehicle is in good working condition, that your fuel tank is full, and you are carrying extra fuel before you begin each day's tour. The only places that sell gasoline in the park are Furnace Creek, Stovepipe Wells, and Panamint Springs Resort. It's also suggested visitors check tires, gas, and water supply daily. Moreover, another thing to keep in mind: cell phone coverage in Death Valley is spotty at best, but in many parts of the park, it is nonexistent, so don't bank on using your phone to call in a rescue in Death Valley. To make sure a map is always handy, download the Travel Nevada app prior to your journey. Rule #1, always be prepared before you go to Death Valley.
Death Valley Wildflowers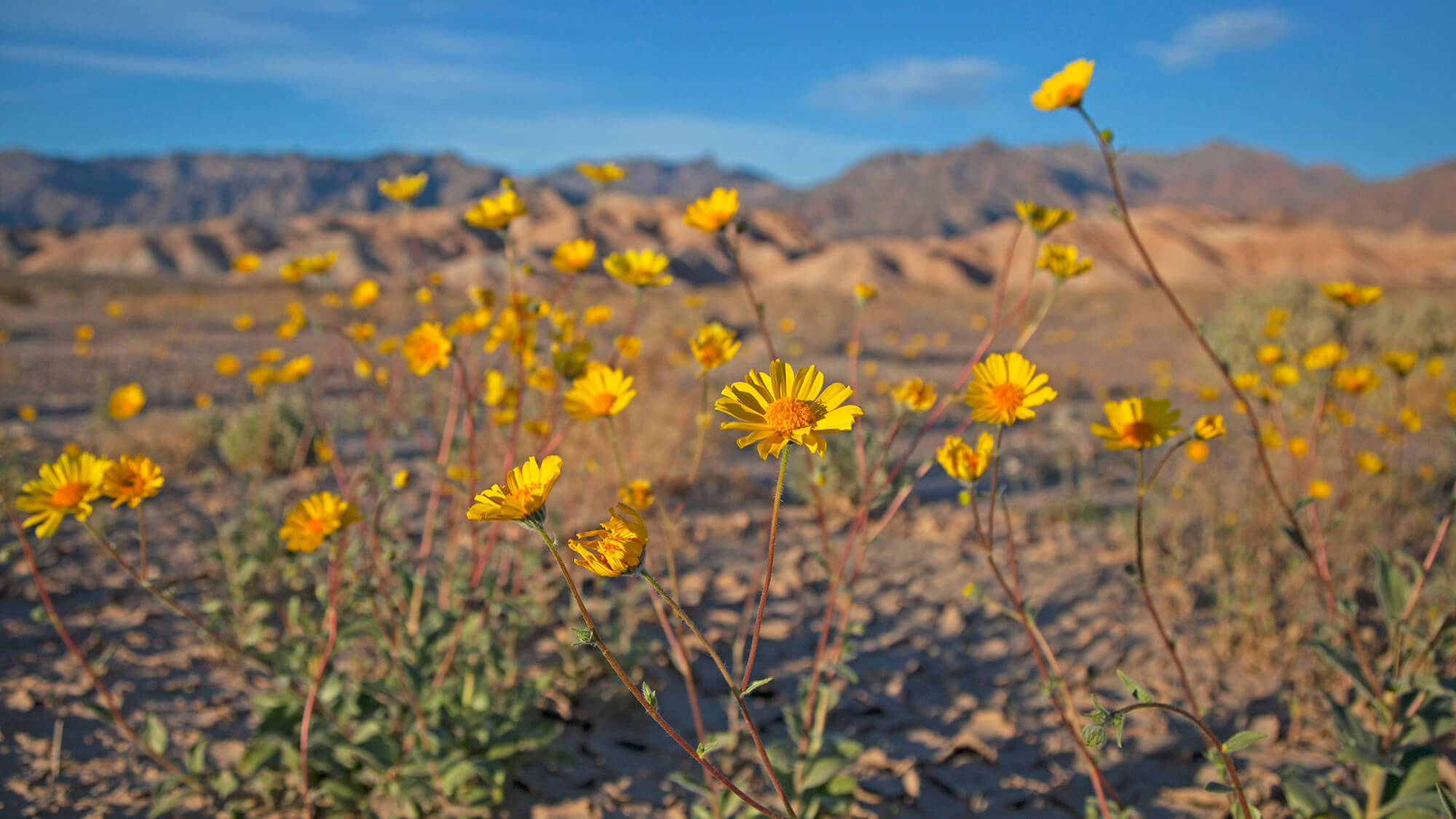 Death Valley is renowned for stunning superbloom of spring wildflower exhibits, but annual wildflowers are the exception, not the rule. When perfect conditions happen, the desert fills with a sea of purple, gold, pink or white wildflowers. A good wildflower year depends on at least three things; spread out rain through the winter and spring, enough warmth from the sun, and light to non-existent harsh desert winds.
When and Where Death Valley Wildflowers Usually Bloom
Even though Death Valley is one of the hottest and driest places in North America, this seemingly desolate environment is home to over 1,000 species of plants. Fascinatingly, 23 of those species are not found anywhere else, including the Rock Lady and the Eureka Valley evening primrose.
In February to April on the lower elevations Death Valley such as the foothills and alluvial fans.
Wildflowers: Golden Evening Primrose (Camissonia brevipes), Desert Gold (Geraea canescens), Caltha-leaf Phacelia (Phacelia calthifolia), Gravel Ghost (Atrichoseris platyphylla), Bigelow Monkeyflower (Mimulus bigelovii), Notch-leaf Phacelia (Phacelia crenulata), and Desert Five-spot (Eremalche rotundifolia)
Early in April and into May at elevations of 3,000-5,000 feet covering canyons, upper slopes, and the higher valleys.
Wildflowers: Princes plume (Stanleya pinnata), Desert Dandelion (Malacothrix glabrata), Bigelow's Coreopsis (Coreopsis bigelovii), Brittlebush (Encelia farinosa), Desert Paintbrush (Castilleja chromosa), Fremont Phacelia (Phacelia fremontii), Indigo Bush (Psorothamnus arborescens), Mojave Aster (Xyloriza tortifolia), and Desert Globemallow (Sphaeralcea ambigua)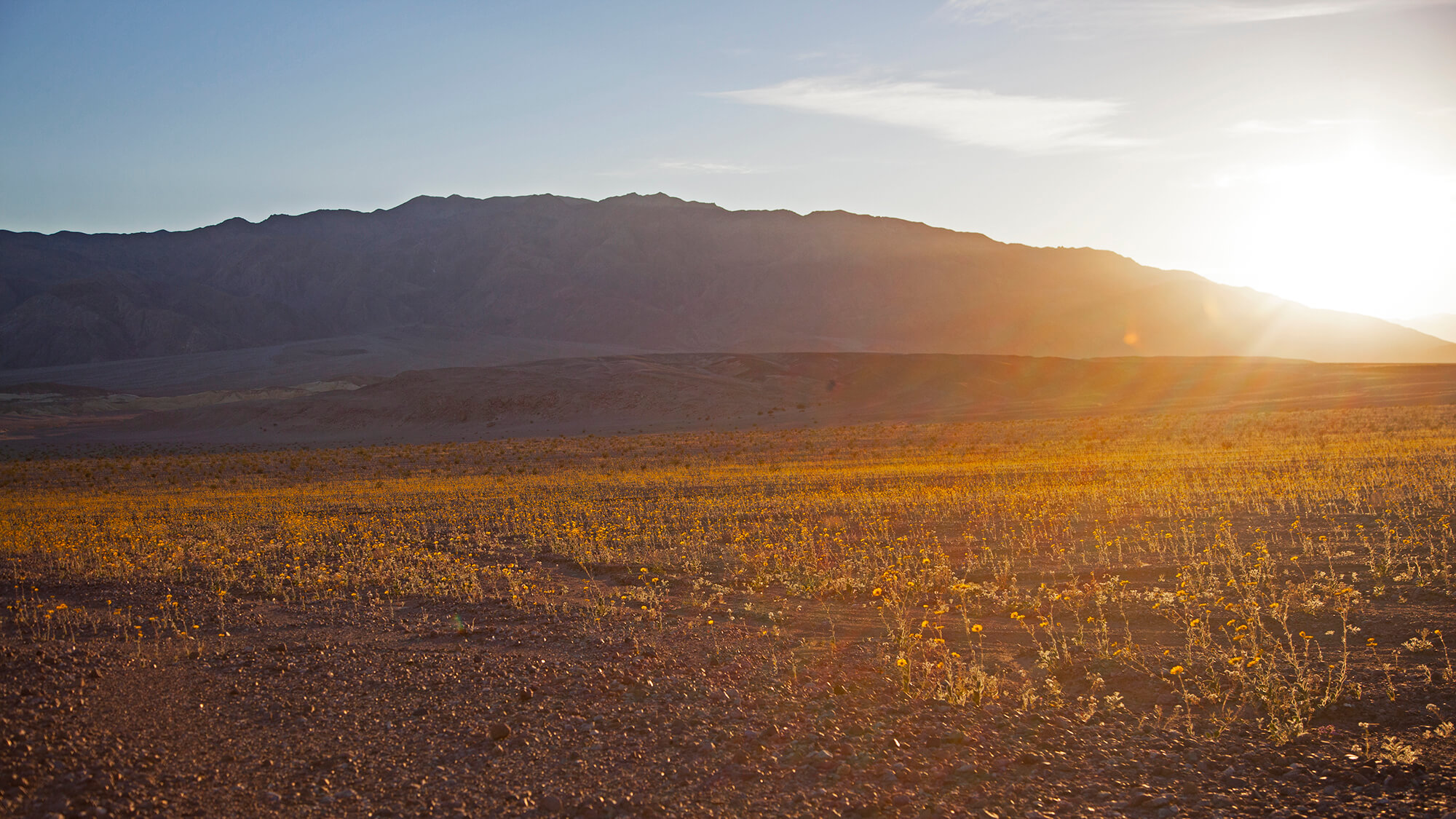 In early May to July at elevations of 5,000-11,000 feet on the pinyon pine/juniper woodlands and higher mountain slopes.
Wildflowers: Purple Sage (Salvia dorrii), Desert Mariposa (Calochortus kennedyi), Panamint Penstemon (Penstemon floridus austinii), Rose Sage (Salvia pachyphylla), Magnificent Lupine (Lupinus magnificus), and Inyo Lupine (Lupinus excubitus)
Please remember, in Death Valley National Park, regulations prohibit visitors from picking any of wildflowers. This is so that they may produce seeds for future wildflower seasons.
Animals of Death Valley
Death Valley has over 400 animal species, and the key to their existence is their ability to adapt in the harsh Death Valley climate. At five feet long and three feet tall at the shoulder, the largest of these animals is the Desert Bighorn Sheep. Because of its year-round freshwater spring which serves as a watering hole, Titus Canyon, is one of the best places to look for Desert Bighorns in Death Valley.
On the other end of the spectrum of animals, the kangaroo rat is one of Death Valley's best-adapted animals. Kangaroo rats, which look more like gerbils, are about the size of a small fist. They use their strong hind legs to communicate and to jump as far as nine feet in a single bound.
Death Valley Visitor Centers Information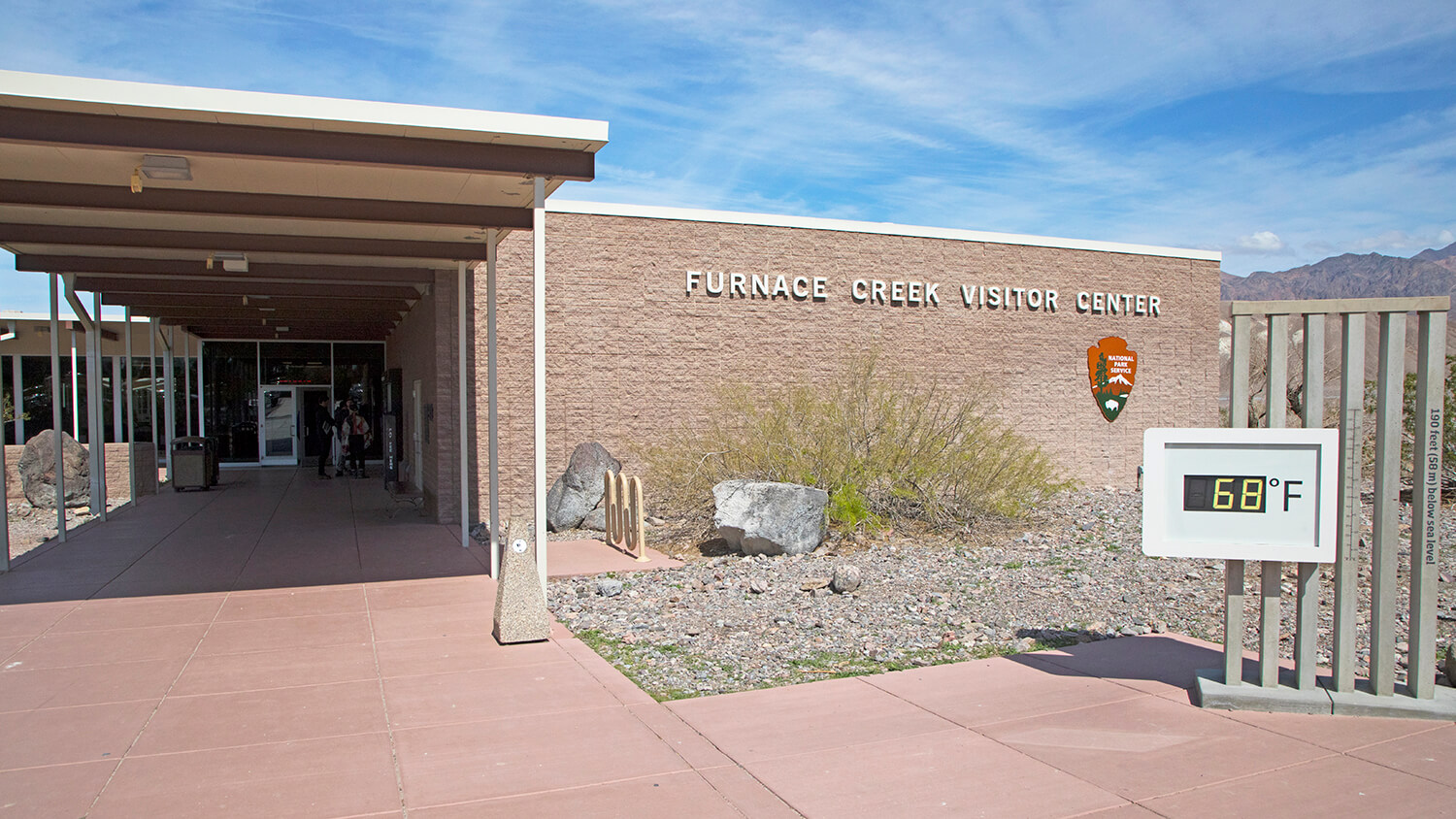 Furnace Creek Visitor Center & Museum
Open daily 9:00 a.m. – 5:00 p.m. PST
(760) 786-3200
The visitor center is located in the Furnace Creek resort area on California highway 190. The Furnace Creek Visitor Center is located between Death Valley Junction and the Stovepipe Wells Village in Death Valley National Park. Las Vegas is a 123-mile (198-kilometer) drive away.
Death Valley Fees
Vehicle entrance fee: $20 for 7 days
Individual entrance fee: $10 for 7 days
Death Valley Annual Pass: $40 for one year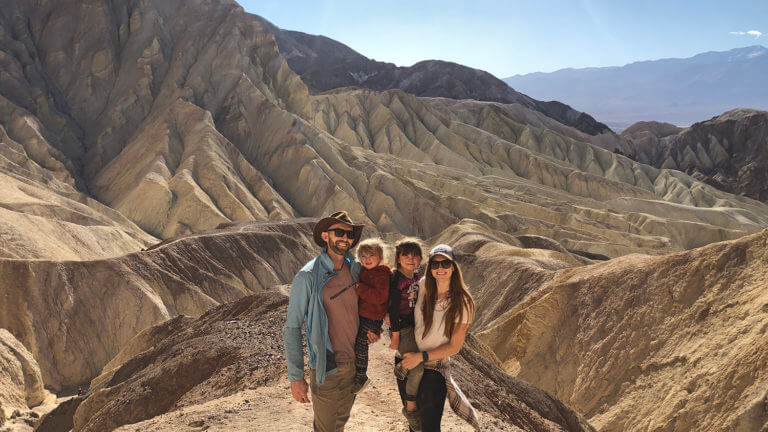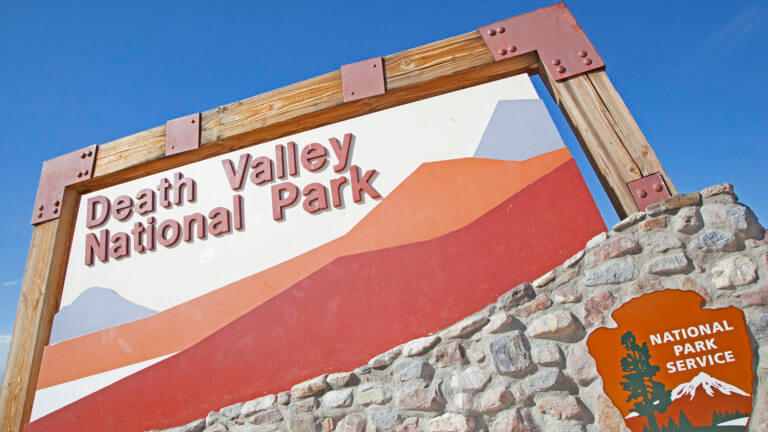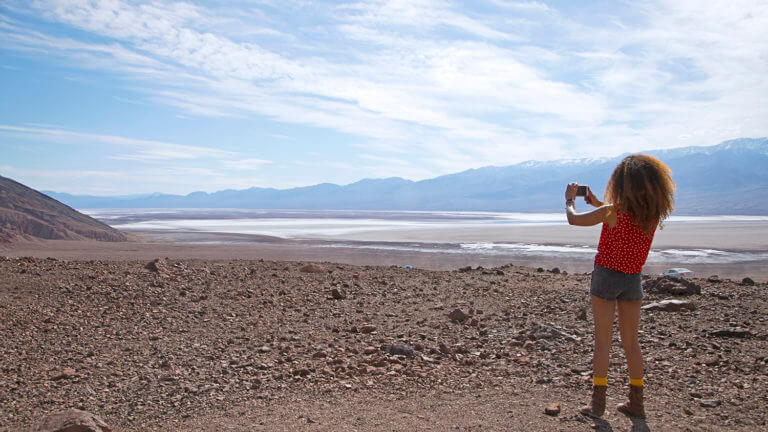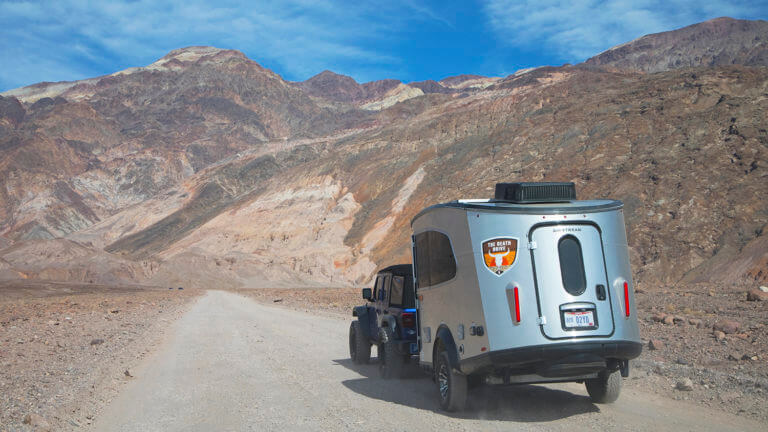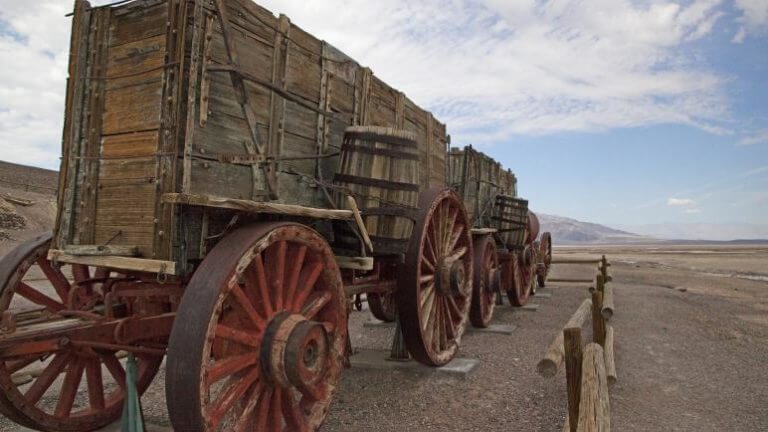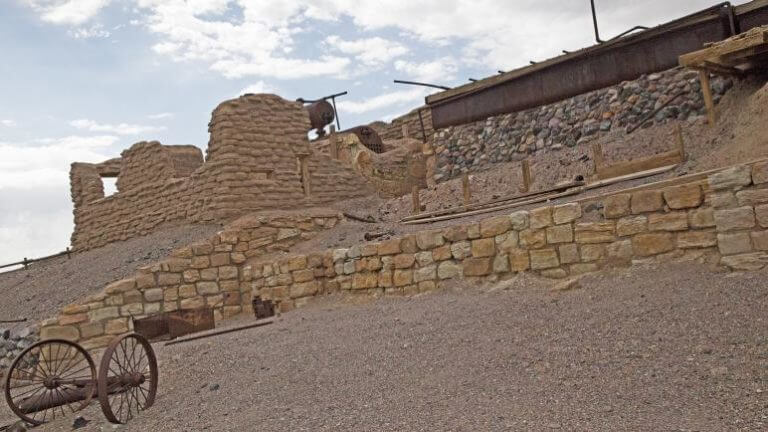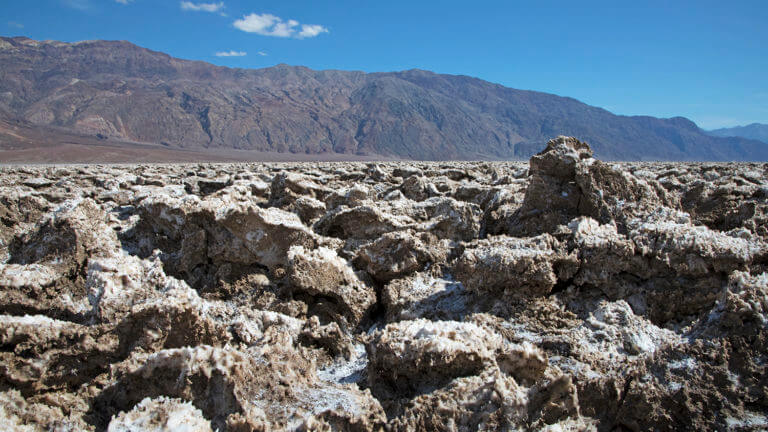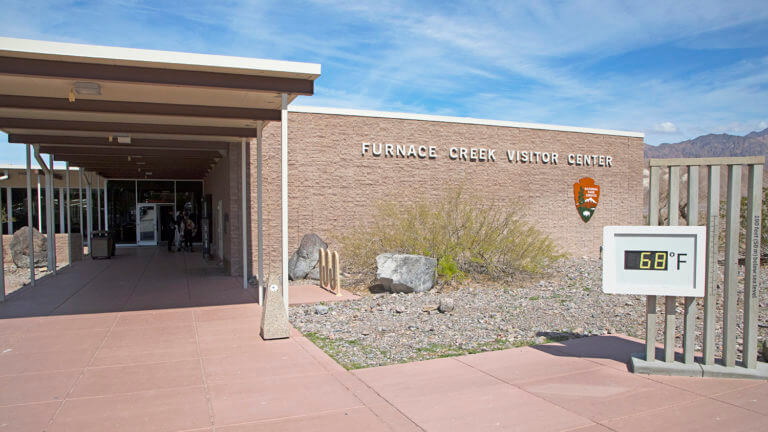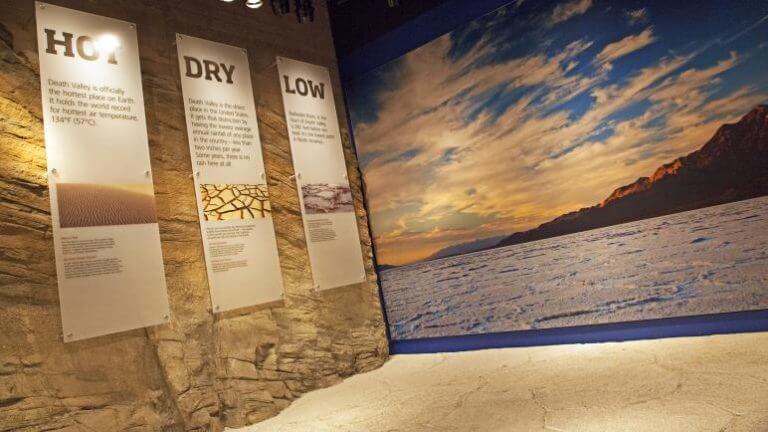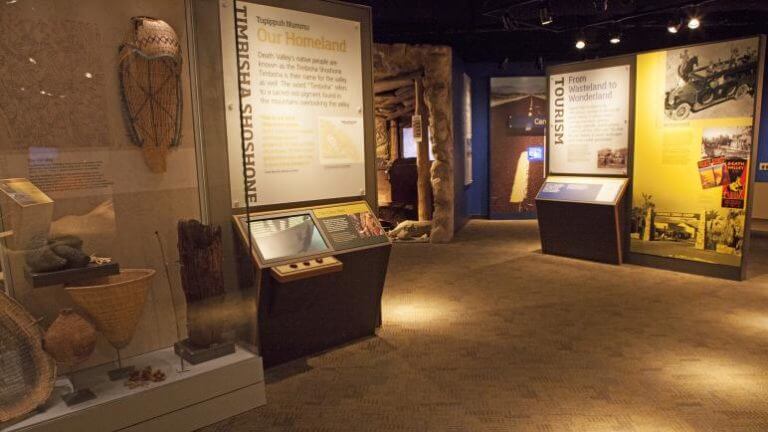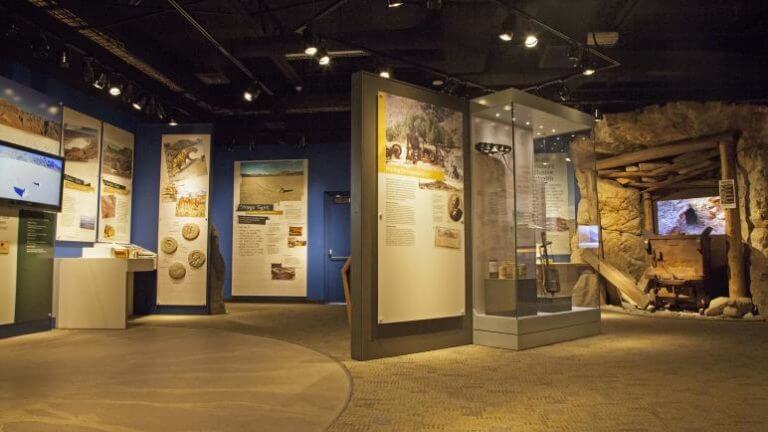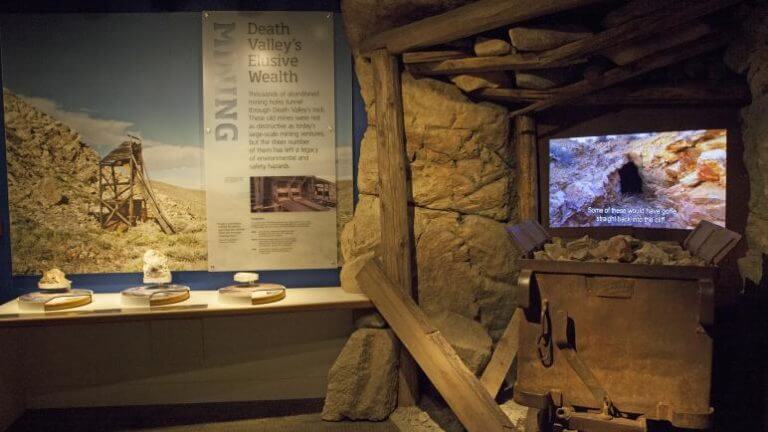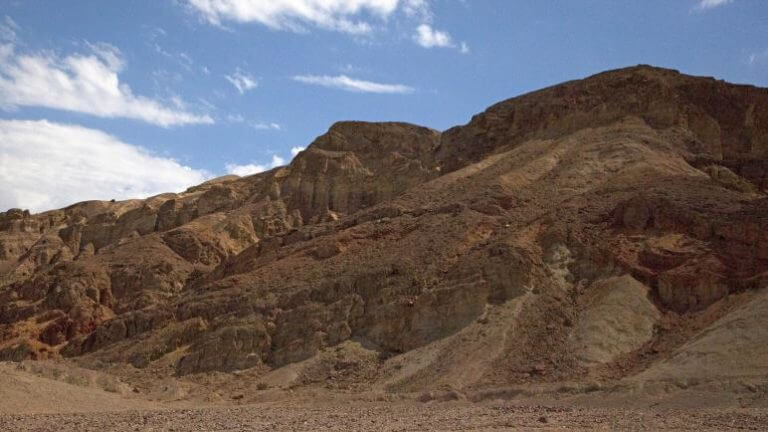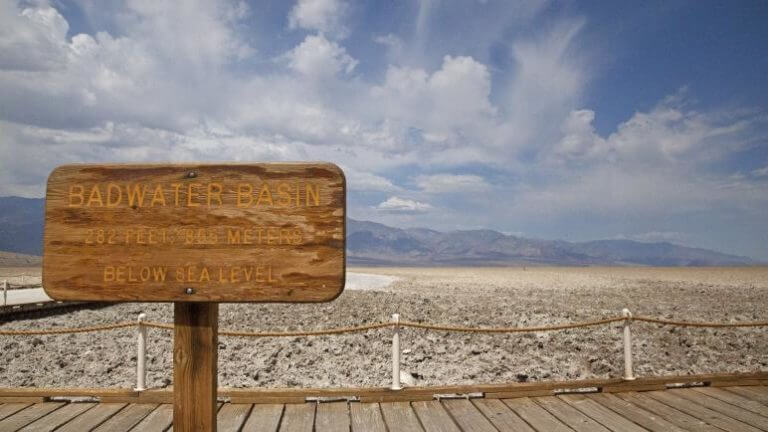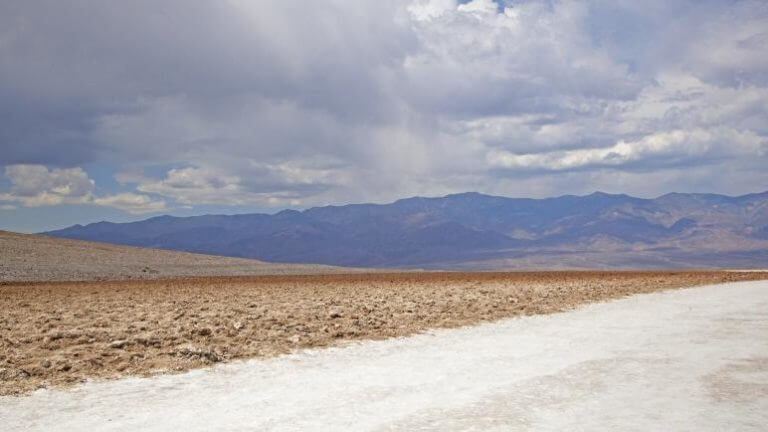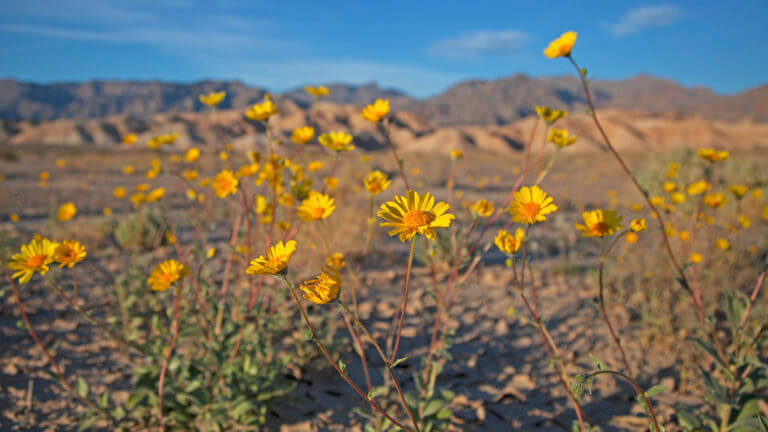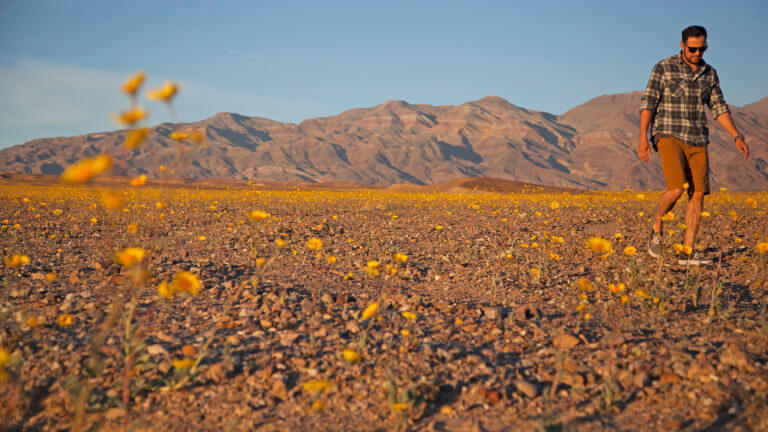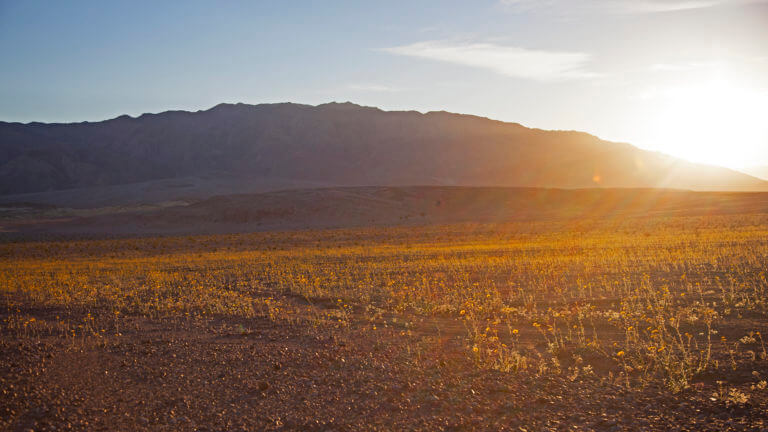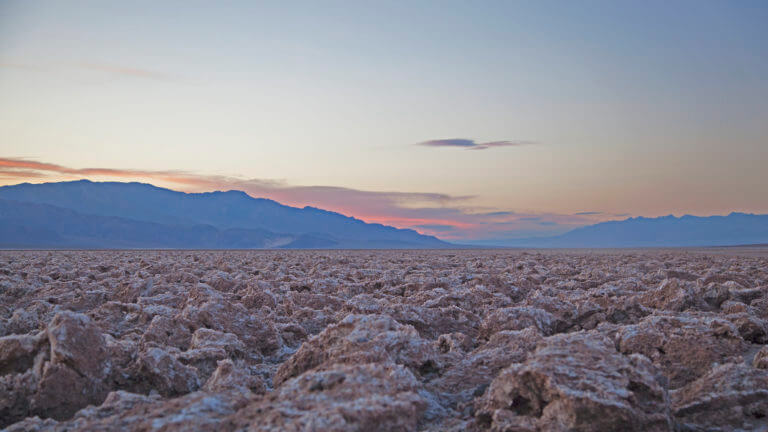 This Location: