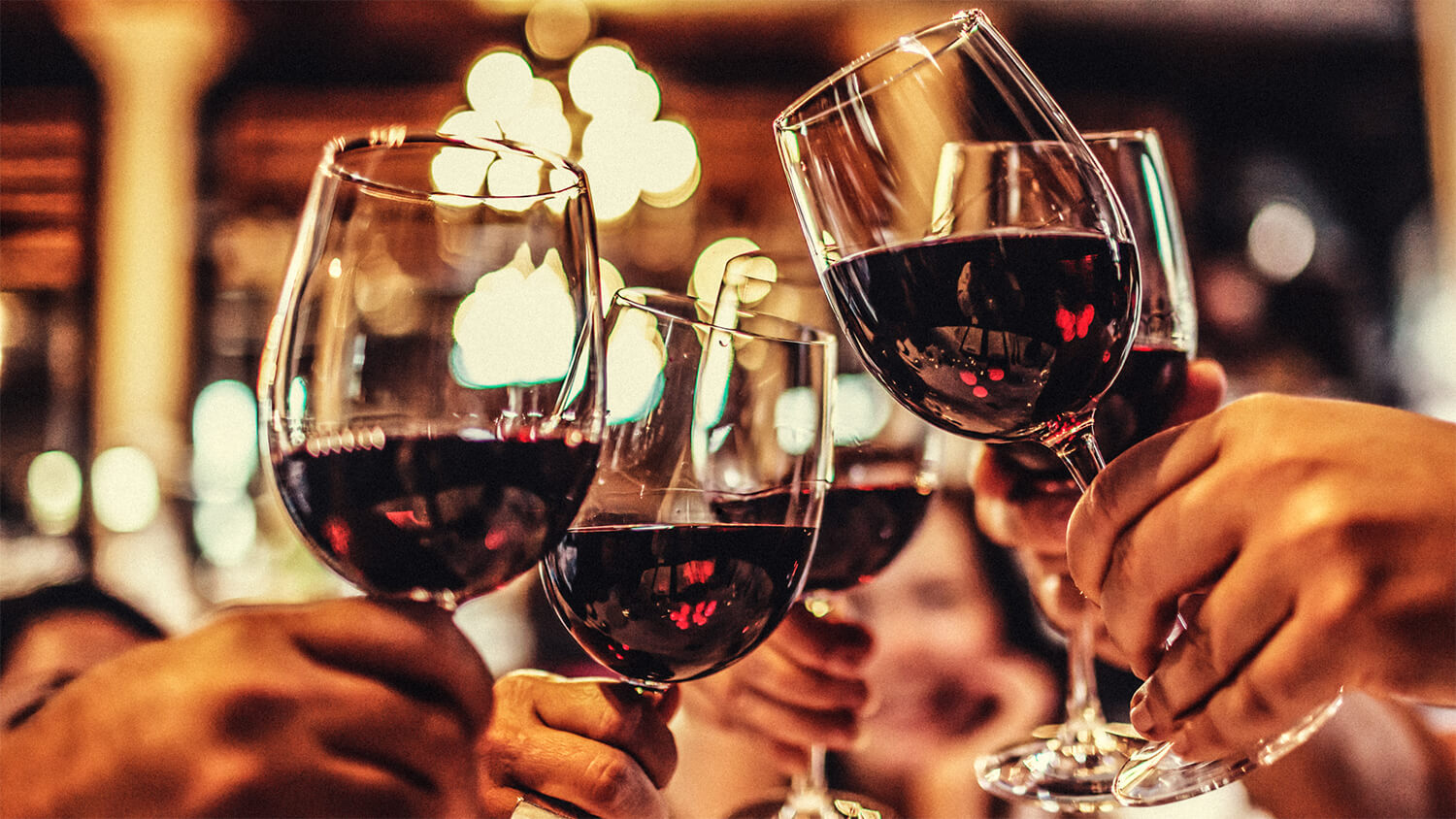 It doesn't get much better than savoring a locally made wine served from the winemakers themselves, but that's what Kruze Rd Winery is all about. From Petit Syrah, to Chardonnay, Sangiovese, Pinot Grigio, and beyond, see what one of Nevada's newest wineries and small-town hospitality is all about at from owners Val and Dave's Lovelock ranch. Former teachers who turned their love of wine into a second career, grab a glass, savor a flight, and share a bottle of Nevada-made wines from their two-acre vineyard and outdoor tasting room minutes north of Lovelock, NV.
Presenting 11 different types of wines, taste, then chat about various offerings with Val and Dave from Kruse Rd Winery's seasonally available outdoor tasting room. Whether you're here for a three-part, four-part, or twelve-part wine flight, or are ready to commit to a glass, bottle, or case, Kruze Rd Winery has it all. Try the "Mr. and Mrs." Petite Sirah, "Summer Love" Gewurztraminer, "Mad Love" Pink Moscato, or "Be My Valentine" Petit Verdot—the winemaker's favorite.
Know Before You Go
Ready to make the trip and experience what Kruze Rd Winery is all about first hand? As you plan your visit, it's important to know that Kruze Rd's taproom is an outdoor tasting experience, complete with all of northern Nevada's high desert elements. Expect plenty of sunshine, the smell of sagebrush all around you, and if you're lucky, maybe even a wild creature or two. Since the winery is located on a working farm in the heart of Lovelock's agriculture district, you may also see and hear local farmers at work.
The folks at Kruze Rd recommend that all tasting room visitors come comfortable. In other words, what you won't find here are paved sidewalks and roads, meaning clothes like high heels are not recommended. Kruze Rd Winery accepts cash, all major credit cards, Apple Pay, Google Pay and even Venmo. To make reservations, book a private event, and read up on frequently asked questions and answers, click here.
Hours:
The Kruze Rd Winery is part of a working ranch on private property (which includes their home). Walk-ins are welcome seasonally from April through October on Fridays from 2:00 PM to 6:00 PM, and Saturdays from 4:00 PM to 8:00 PM. Looking to visit outside those times? Make a reservation, or book your private event (designed to host 2-6 individuals) right here.
Admission:
No tasting room admission is required. To see a list of current pricing, click here.
This Location: