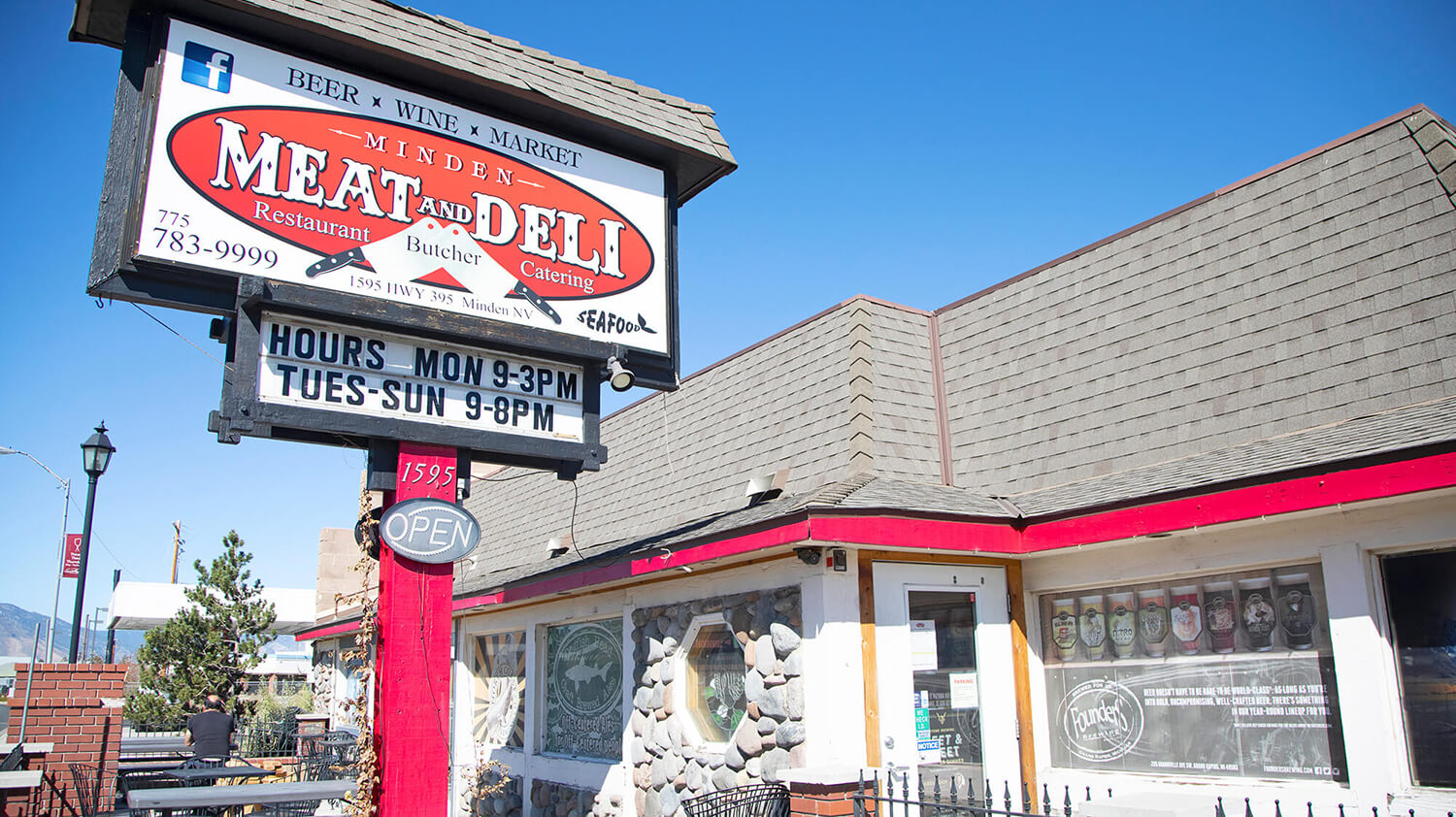 There's no better match for your Lake Tahoe Loop discoveries than fueling up with a fresh, locally sourced tri-tip sandwich and craft beer—seriously, trust us on that. Nestled in the heart of Carson Valley's historic Minden, locals and visitors alike rave about this local hangout, and with one look at Minden Meat & Deli's menu (and tap beer lineup!) there are obvious reasons why.
Sourcing fresh meats and produce from as many local, Nevada-based vendors as possible—think Bently Ranch Farms and beyond—dig into tons of made-fresh-to-order specialty sandwiches and burgers, along with tasty sides like house cut, beer battered, or sweet potato fries, potato salad, and more. You can't go wrong with the Signature Tri-Tip Sandwich—a soft steak roll filled with tender slices of Yukon Gold marinated tri-tip, or the Turkey Pesto Panini—made with pan roasted turkey, pesto, chipotle mayo, provolone and black olives served on crunchy sourdough slices. If you're stuck on what to order, choose from chicken, tuna or veggie as your base and make your own creation—be sure to ask about gluten free options, too.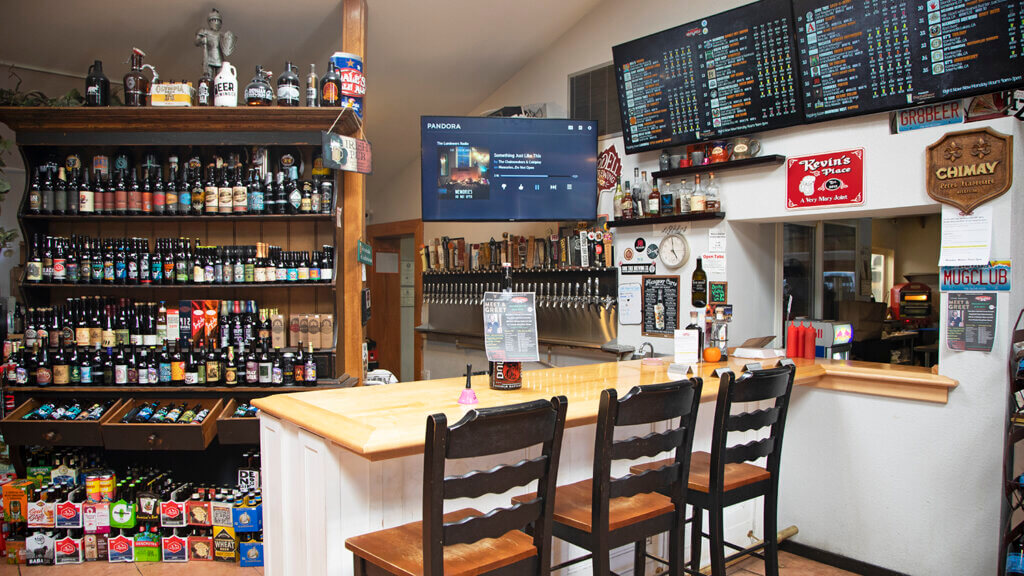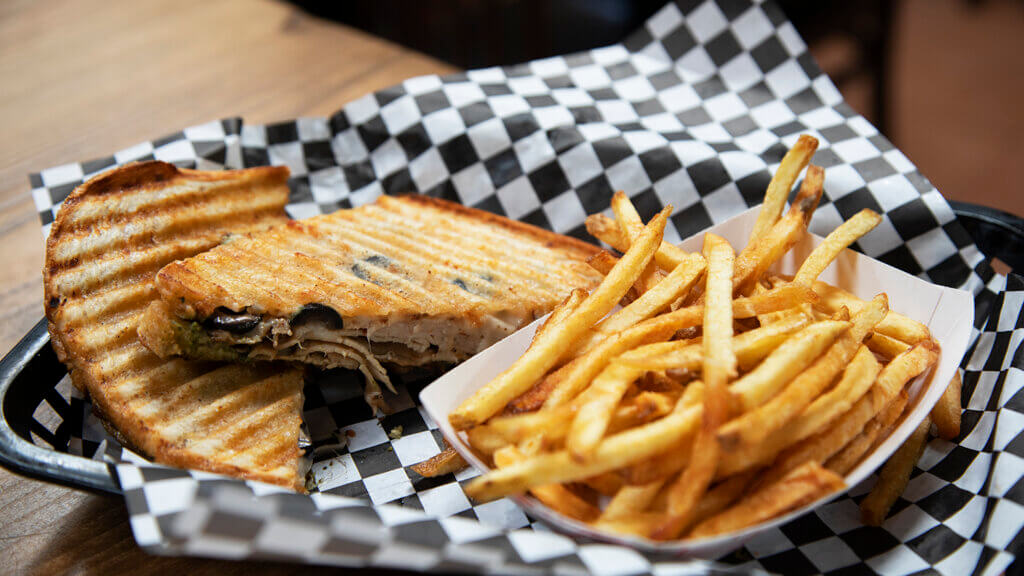 Minden Meat & Deli also offers a mouthwatering burger selection, too. Made from fresh, in-house ground beef, get your hands on a classic burger by ordering up Mom's Burger—complete with lettuce, tomato, onion, pickle, house dressing and ketchup, or spring for a specialty burger topped with premium ingredients like grilled ortega chili, shredded barbecue chicken, avocado, sauteed mushrooms, bacon, and more.
Best yet, Minden Meat & Deli has an incredible lineup of local and nationally touted craft beers on tap, and available to take with you to go by the bottle. Settle into the cozy dining room in the winter, or kickback on the outdoor patio during summer months—just make sure you find a way to stop by. You'll be glad you did.
Hours:
Minden Meat & Deli is open for lunch and dinner seven days a week, from 10:30 AM to 7:00 PM.
This Location: