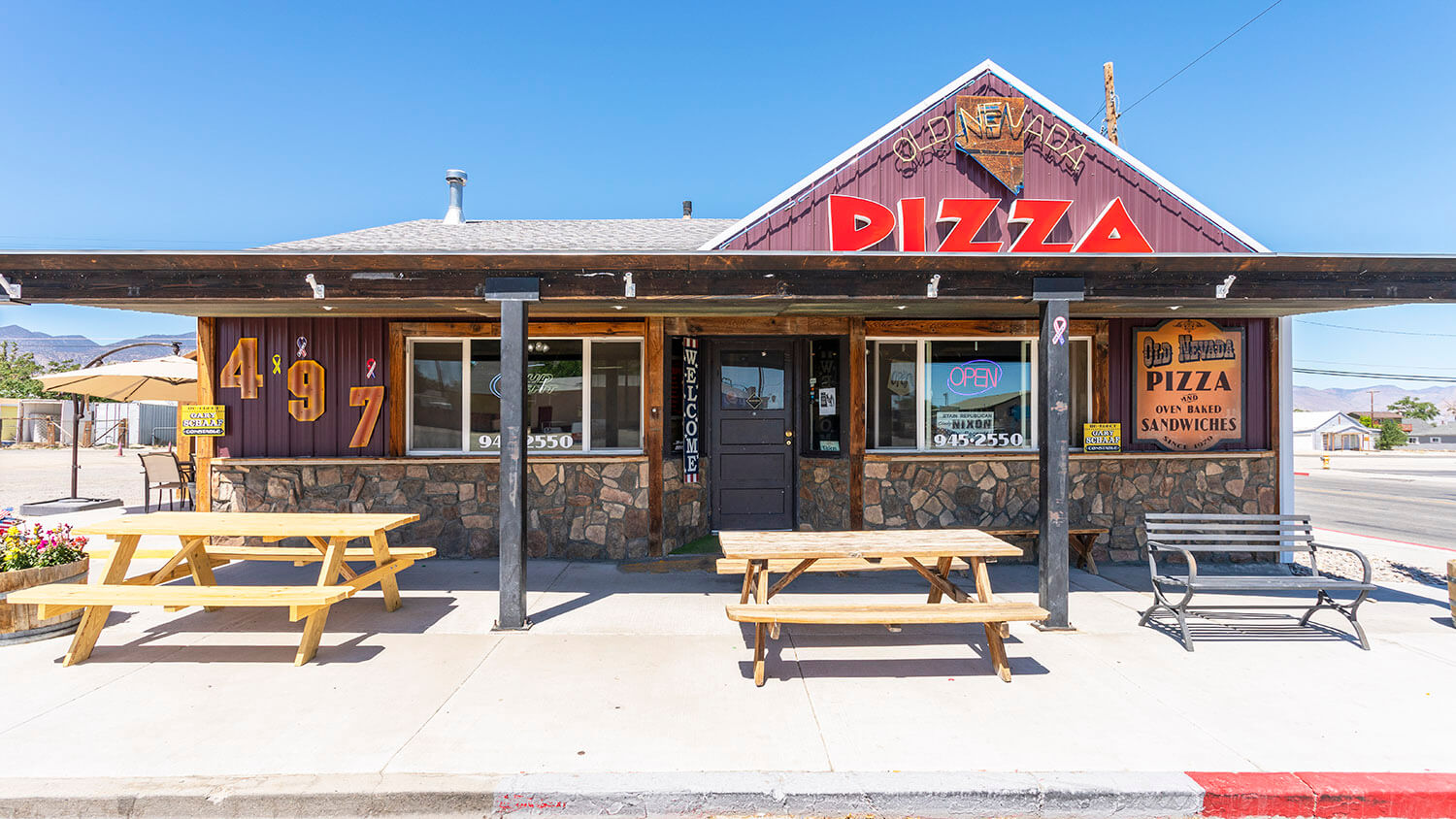 Whether you're road tripping your way through the Free-Range Art Highway, or America's Patriotic Home is your destination, make Old Nevada Pizza part of your Hawthorne discoveries. Situated on the main thoroughfare through town, Old Nevada Pizza is one of the top rated and most reliable restaurants in the Hawthorne area, offering a menu of delicious appetizers, wings, calzones, fresh sandwiches and salads, and plenty of classic and specialty pizzas the whole fam will love.
As you hop around town from one historic military attraction to the next, be sure to stop in Old Nevada Pizza for the perfect refueling snack, soft drinks, flowing tap beer, and great conversation with the locals. Open every day for lunch and dinner, order up all kinds of great appetizers like the Oven Baked Jalapenos, Loaded Potato Wedges, Mozzarella Sticks, Pizza Bread, or Bone In, or Boneless Wings, to name a few. Old Nevada Pizza Hawthorne offers all kinds of made-to-order salads and sandwiches, like the Spring Mix Salad, Meatball Sandwich, BBQ Roast Beef, Philly, and more.
But the main event at Old Nevada Pizza is all kinds of build-your-own calzones, and classic and specialty pies. Create your own personal, small, medium, or large pizza with nearly two-dozen crust, sauce, and topping options, or dig into a whole lineup of specialty pies Old Nevada Pizza is known for. Try D&M's Sweet and Spicy Supreme, made with sweet chili sauce, Canadian bacon, garlic, chicken, olives, onion, bell pepper, pineapple, and jalapeno. Or chow down on the Tostada Pizza, made with beans, onions, cheese, ground beef, taco seasoning, and salsa, topped with olives, lettuce, jalapeno, and tomatoes. Wash it all down with a refreshing fountain soda, or an ice cold beer poured fresh from the tap.
Hours:
Old Nevada Pizza Hawthorne is open seven days a week, from 11:00 AM to 8:00 PM Monday and Tuesday, 11:00 AM to 9:00 PM Wednesday through Friday, and 12:00 PM to 9:00 PM Saturday and Sunday. 
This Location: