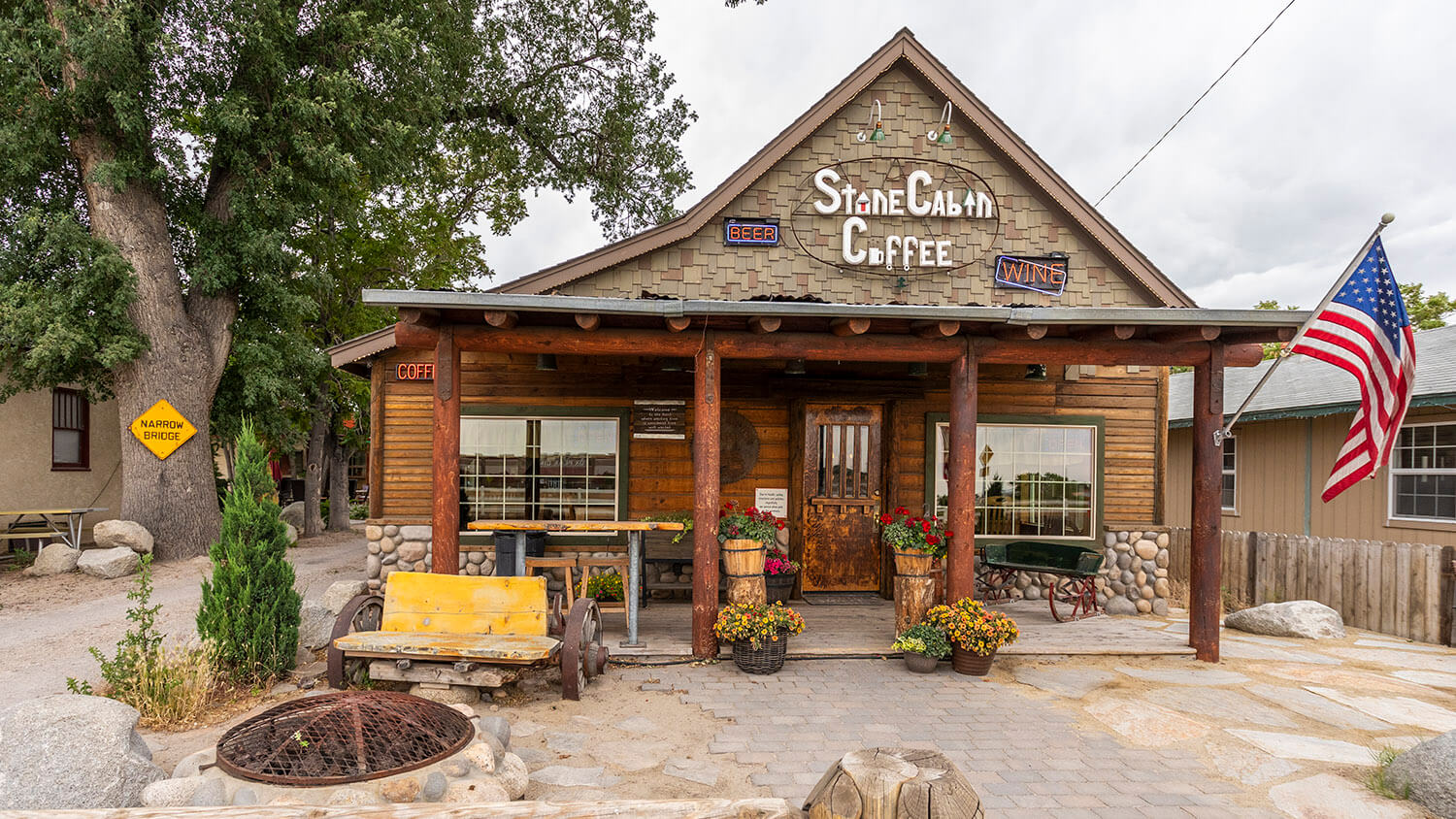 Fuel up for your Loneliest Road adventures at Stone Cabin Coffee, right in the heart of Fallon, The Oasis of Nevada. Situated right on the main thoroughfare through town on Nevada's Highway 50, fresh roasts, cold brews, sweet treats, and a friendly staff beckon road trippers to this locally owned coffee shop.
One step over Stone Cabin Coffee's threshold and you'll feel like you've stepped into a tucked away mountain retreat. Grab a cup of coffee, glass of wine or beer, and settle into the cozy dining room outfitted with cabin decor—think taxidermied bears and mountain goats, wood paneled walls and furniture, and a real wood-burning stove. The Stone Cabin Coffee menu offers tried-and-true coffee shop classics like the americano, latte, cappuccino, mocha, and house brew. Or, order up Stone Cabin specialty drinks like the Momma Bear—fresh coffee made with honey and cinnamon, the S'More—a chocolate and toasted marshmallow mocha topped with graham cracker crumbs, the Lumberjack—a spiced chai tea with espresso, and premium loose leaf teas, to name a few. If you're looking to unwind, choose from a wide selection of beer, wine and cocktails, too. Pair your beverage with a croissant, cinnamon roll, donut, or muffin for ultimate satisfaction.
Hours:
Stone Cabin Coffee is open 5:00 AM to 6:00 PM Monday through Friday, and 6:00 AM to 6:00 PM on weekends.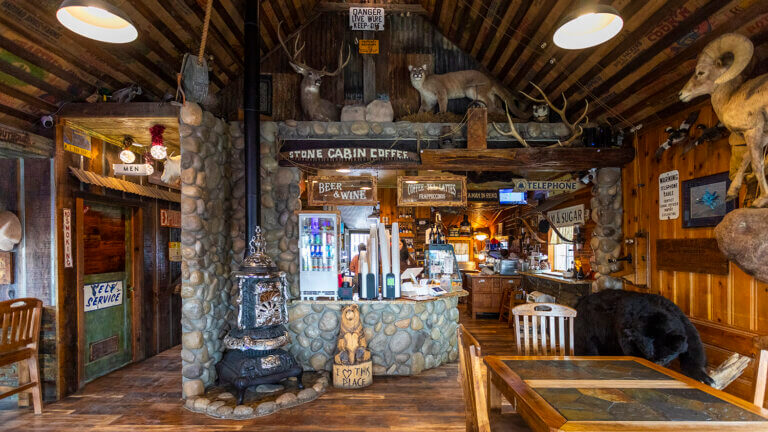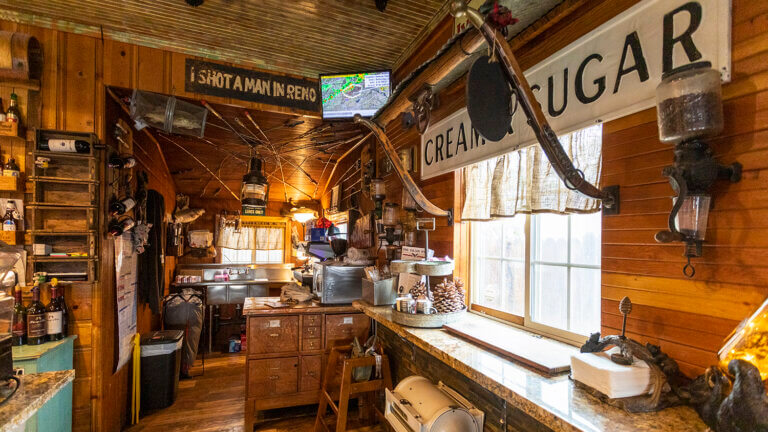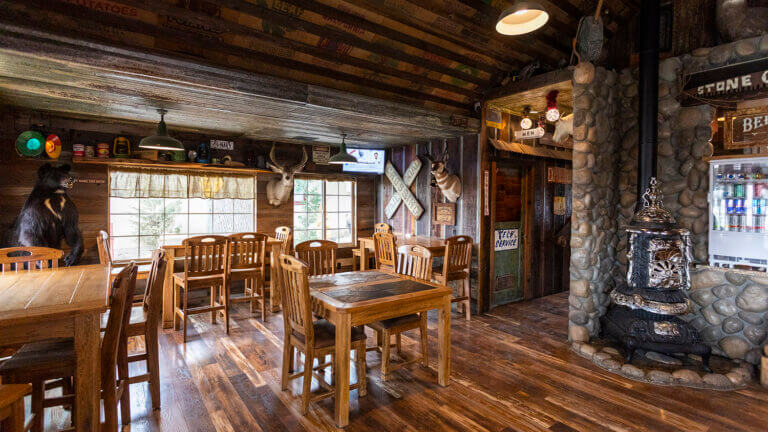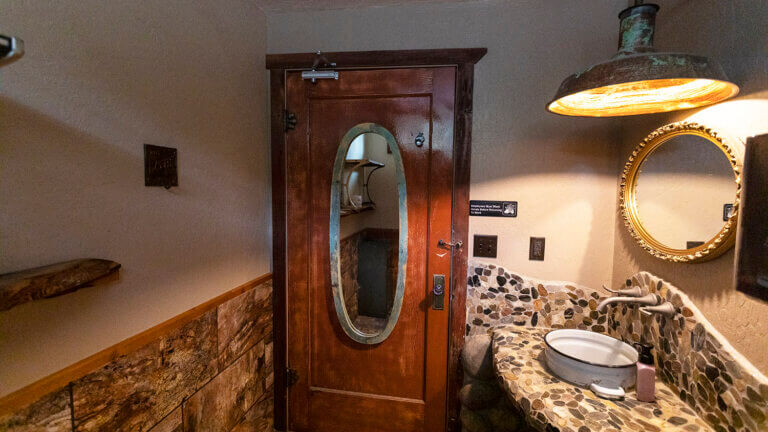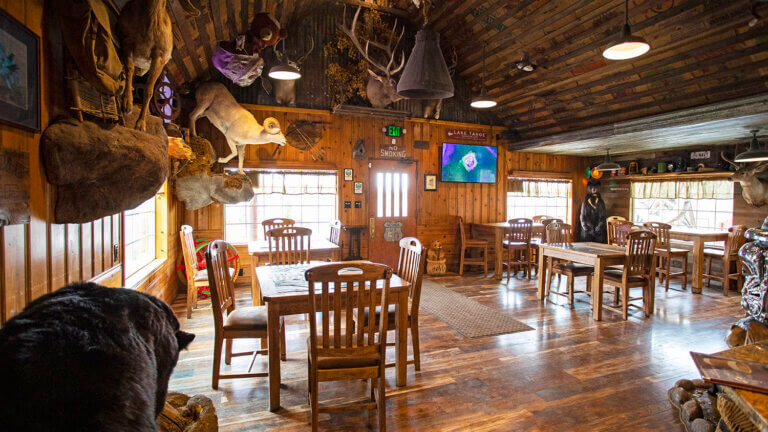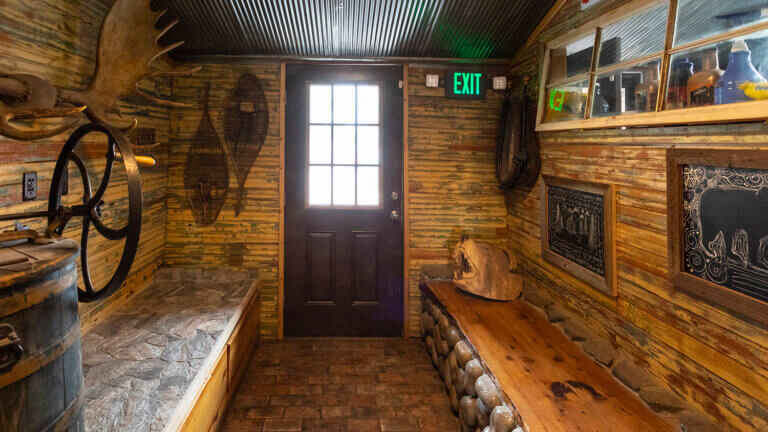 This Location: