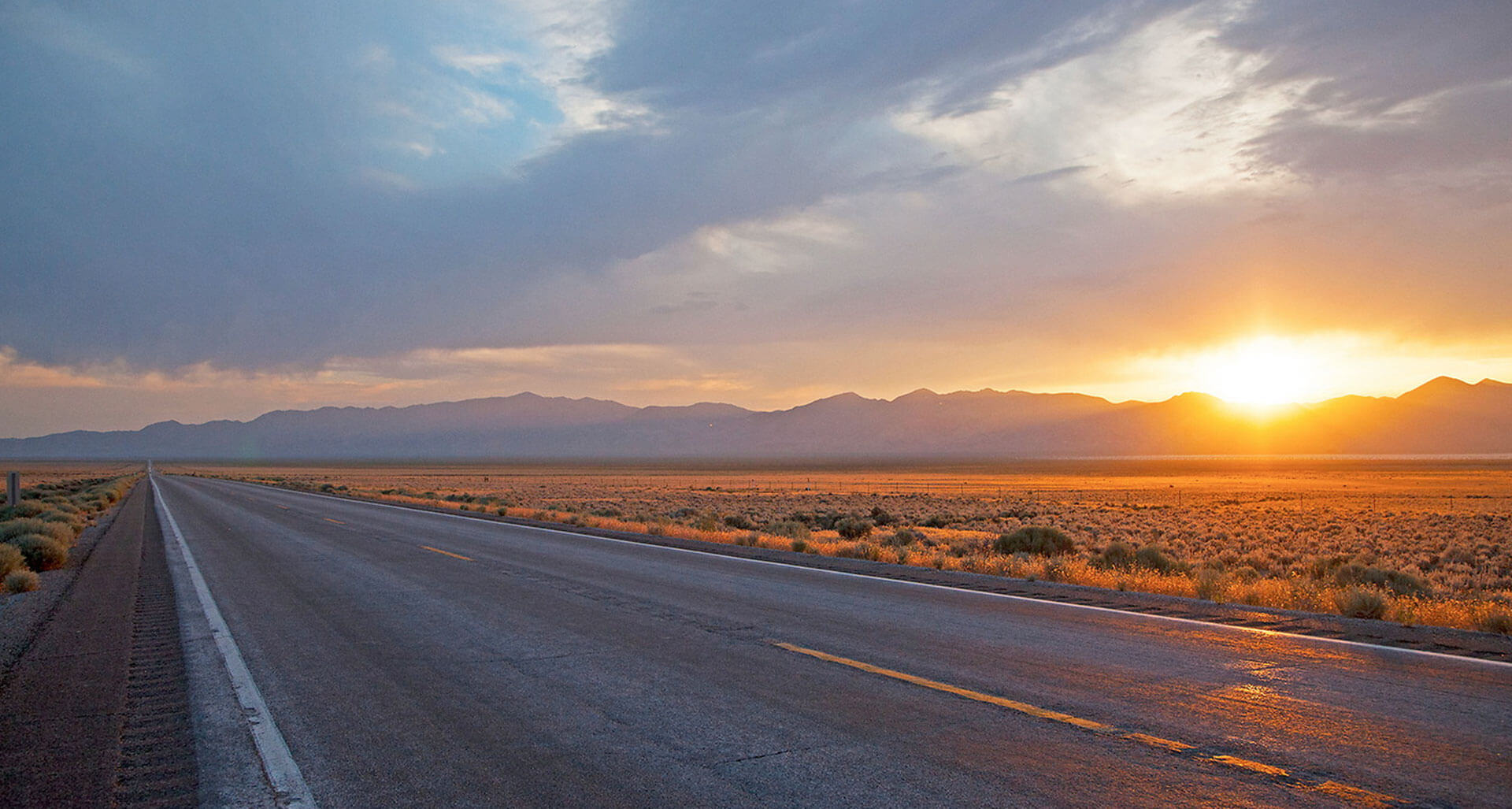 IF THIS IS LONELINESS, THEN COUNT US IN
U.S. Route 50: "We Don't Recommend It"
Sure, Highway 50 is wide and open, but isn't that part of the allure?
Drive the Loneliest Road in America, the stretch of U.S. Route 50 that traverses central Nevada, and we guarantee you'll find more than peace and quiet.
In July of 1986, LIFE Magazine didn't think there was too much out here, though. They described Nevada's Highway 50 as the "Loneliest Road in America." The article states there were no attractions or points of interest along the original stretch of road and warned drivers not risk traveling the route unless they had "survival skills."
However, Nevadans knew better then and we know better now. Because sure, Highway 50 is wide and open, but isn't that part of the allure? As it happens, this storied road is also your link to unsurpassed recreational opportunities including hiking, biking, climbing, camping, RV-ing, offroading, motorcycling, horseback riding, sandboarding, stargazing, saloon-hopping, and even hot springing.
Travel Nevada PRO TIP: We believe anyone who's joined the Highway 50 Nevada club deserves some recognition—not just bragging rights. So grab a copy of the Official Highway 50 Survival Guide and get it stamped in any of the communities along the route (to find a stamp location, just look for the signs or bring this handy cheat sheet). Pick up the guide en route or get it snail-mailed in advance; either way, it's free.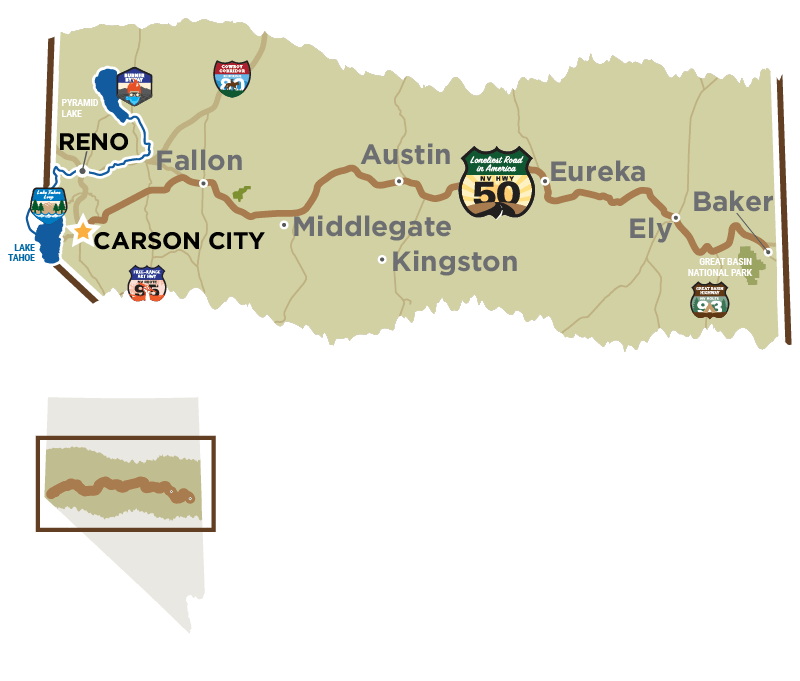 Don't forget to practice those social skills along the #LoneliestRoadInAmerica
Carson City to Austin, NV
Start your trip in the small community of Carson City, about 32 miles south of Reno. Stock up on road trip supplies, get your Official Highway 50 Survival Guide at either the Carson City Culture & Tourism Authority office or at the Carson City Chamber of Commerce, receive your first stamp and hit the road! Heading east, don't miss Dayton, the site of Nevada's first gold discovery. You can get a stamp here, peruse Old Town Dayton, and enjoy Dayton State Park.
Travel Nevada PRO TIP: If you leaving from Reno, another option is to "officially" start in Fernley, by leaving Interstate 80 about 35 miles east of Reno. (Check that cheat sheet for a list of guide pickup locations.)
Fallin' For Fallon
Be Distilled, My Heart
The next town you'll see is Fallon, an agricultural community known for small farms like Lattin Farms (open to the public). Check out Churchill Vineyards, one of three vineyards in Nevada, and its sister property Frey Ranch Estate Distillery, one of only three estate distilleries in the country (two out of three in the Silver State ain't bad!).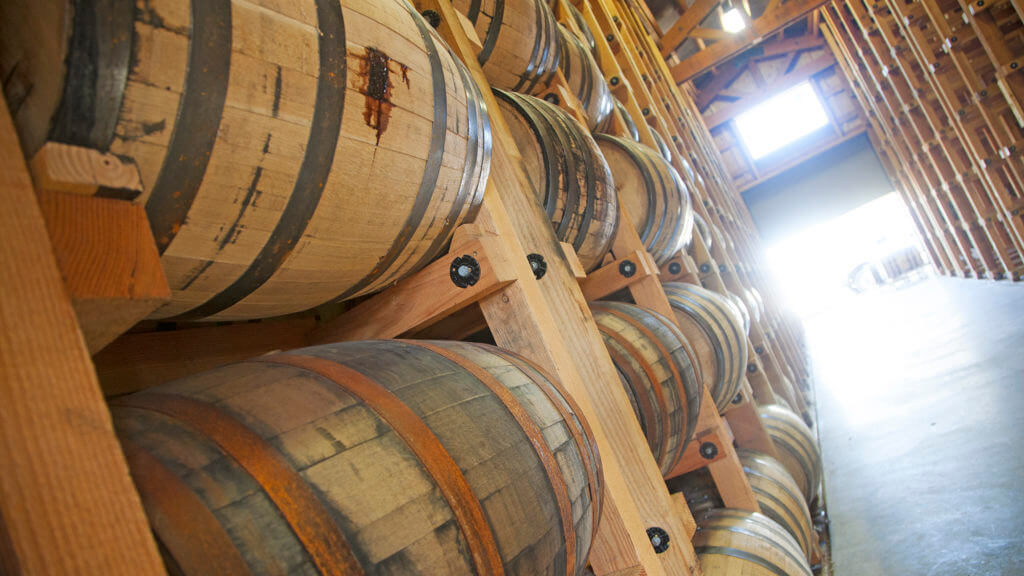 Bird Nerds and Culture Vultures
Oats Park Art Center
Class up your trip with this restored schoolhouse's 350-seat performing arts theater, rotating art exhibits in three museum-style galleries, and the Art Bar, a delightfully Old-West-meets-urban café.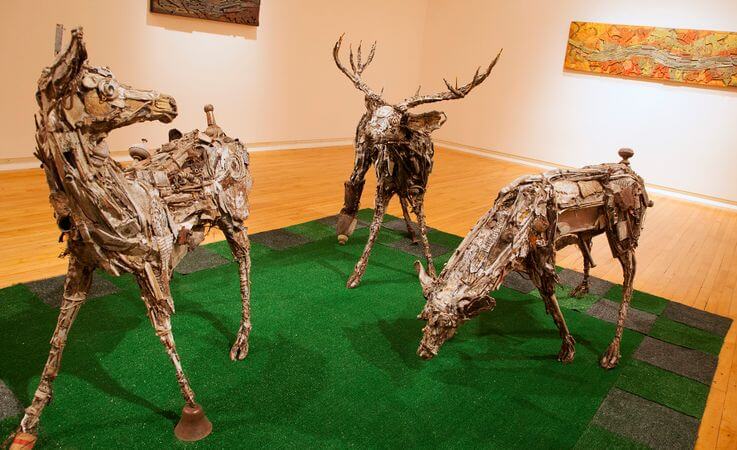 Grimes Point Petroglyphs
About seven miles east of Fallon on the Loneliest Road, Nevada, is Grimes Point Archeological Area, where you can see petroglyphs along a short interpretive trail. Grimes Point is about 1.5 miles from Hidden Cave, a four-millennia-old American Indian storage site that can be visited through twice-monthly guided tours offered by the Churchill County Museum & Archives.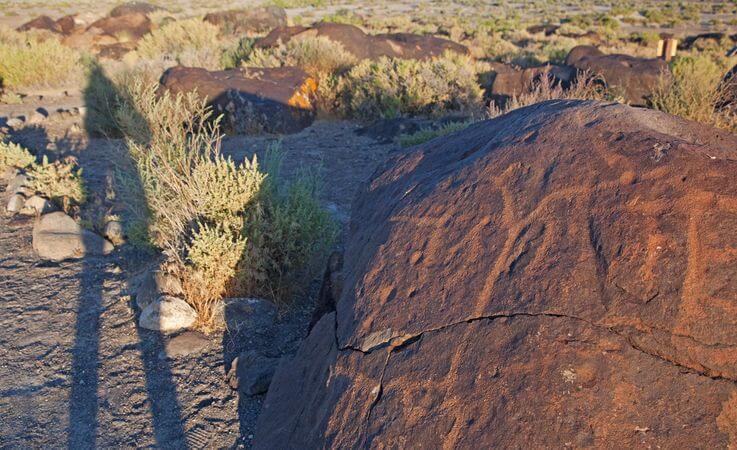 Stillwater National Wildlife Refuge
Birdwatchers should make time for a side trip to Stillwater National Wildlife Refuge, an internationally recognized place of global importance for migrating waterfowl and shorebirds traveling the Pacific Flyway, located about 30 minutes northeast of Fallon on Nevada state Route 116.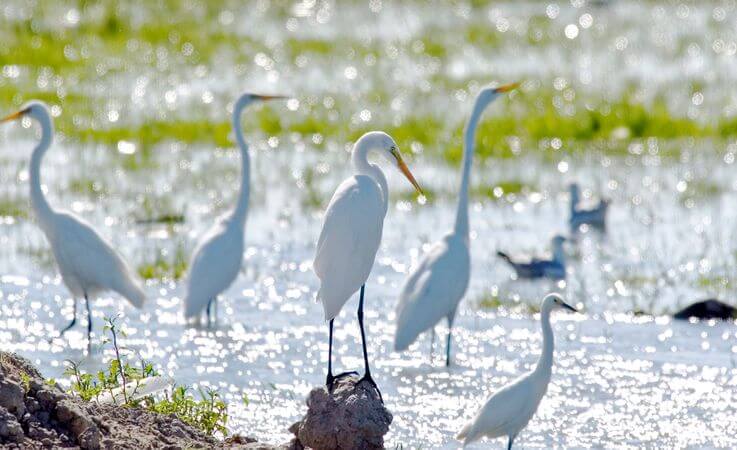 Explore the Pony Express Route
Continue eastward and in about 20 miles you'll hit Sand Mountain Recreation Area, a 600-foot-high sand dune created by geological forces over several millennia. Today, the area is popular with off-road enthusiasts and photographers. More than a century ago, this area was a stop on the Pony Express route, a horseback mail service in operation from 1860 to 1861.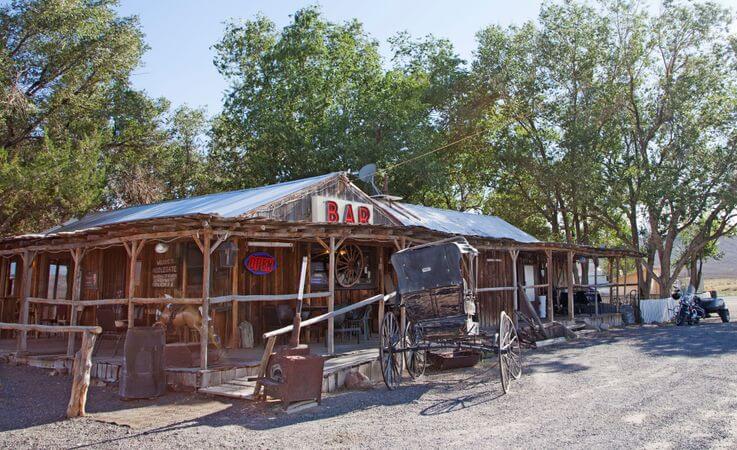 From Sand Mountain, it's about 25 miles to Middlegate Station, a Pony Express station turned stage stop turned real-deal roadhouse. Come hungry. This is the home of the Middlegate Monster Burger: more than a pound of ground beef stacked inside a sourdough roll sliced into thirds and garnished with lettuce, onions, cheese and sometimes jalapeno peppers, served with a pile of french fries. Eat it all, and you'll be rewarded with an "I Ate the Monster" T-shirt. (WARNING: if you can't keep it down long enough to make it off the property, they'll take the shirt back!) Only the hungriest are victorious. It's a serious feat, trust us.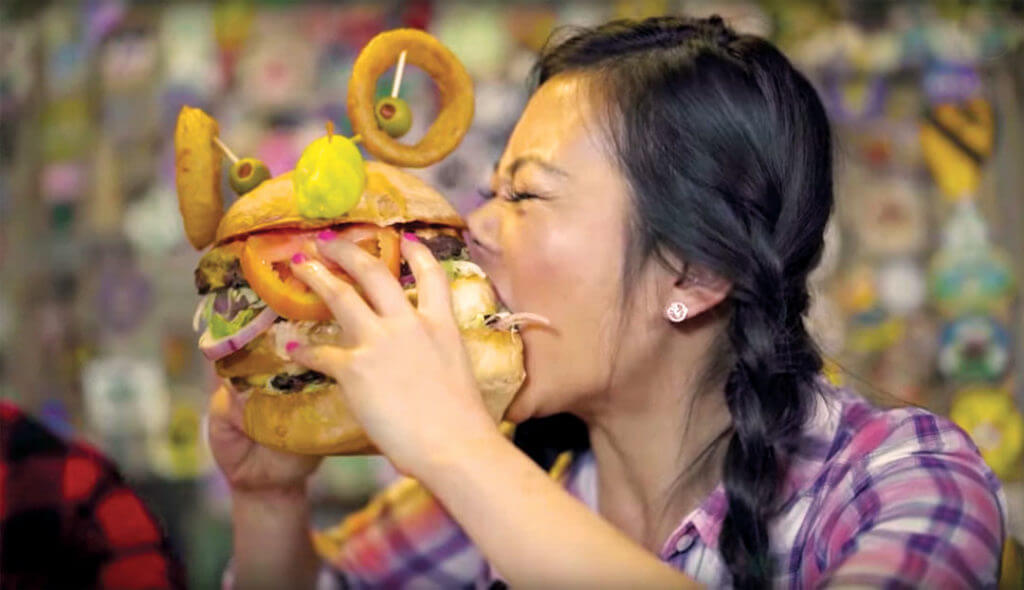 Nevada has its share of oddball roadside attractions, and one of them is about one mile east of Middlegate, on the north side of the highway. The Middlegate Shoe Tree is a giant cottonwood bedecked with hundreds of shoes dangling from its branches. Read more about why in Anything But Lonely on Nevada's Highway 50.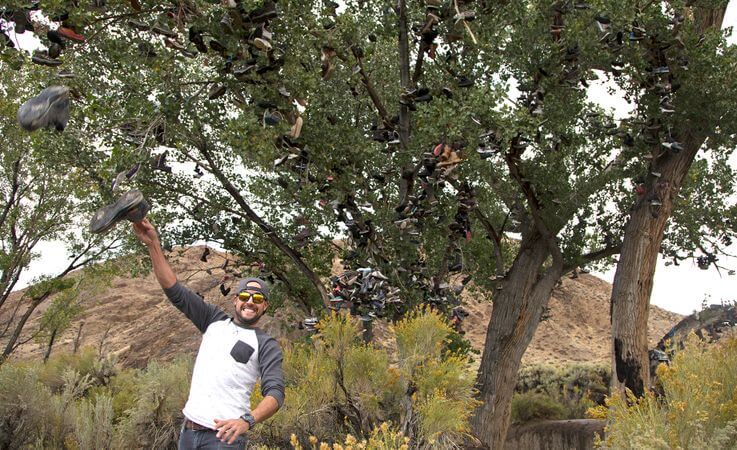 From here, it's another 65 miles to the historic silver mining town of Austin for a warm bed for the night. Along the way, the Loneliest Highway continues roughly following the path of the Pony Express, with another close-up glimpse of history on offer at Cold Springs Station Resort (14 miles east of Middlegate) as well as some nearby ruins.
Austin to Ely
Welcome to Austin, population: 192. Be sure to peruse beautiful turquoise jewelry and trinkets at Little Blue Bird Turquoise. An outdoor visitors' center on the Loneliest Road in America (Main Street) has interpretive panels telling the story of the community's origins in 1862. Be sure to check out Stokes Castle on the western end of town, an 1890s-era stone structure built as a summer home for one of the area's most eccentric silver mine investors.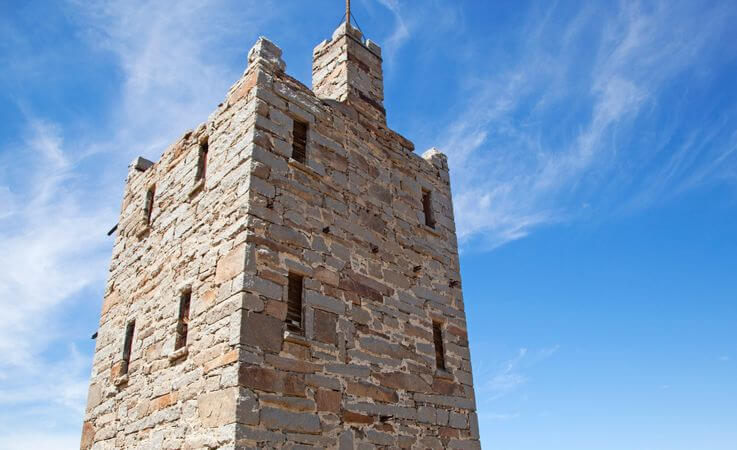 Mountain bikers may want to spend some extra time in Austin exploring area trails, too, before taking a short detour to Spencer Hot Springs, about 20 miles southeast of Austin. Here, you can soak in a tub or a natural rock pool of naturally heated water.
Travel Nevada PRO TIP: Do you know how to respect the springs? Brush up on your hot spring etiquette and keep yourself out of hot water (the bad kind).
From Austin, continue east on the Loneliest Highway for about 24 miles to the Hickison Petroglyph Recreation Area. If you didn't get a chance to stop at Grimes Point, here's another chance to see some of the ancient artistry carved by the area's indigenous people.
Side Trip to Kingston
Twenty minutes southwest of Highway 50 lies the peaceful and luxurious Miles End Lodge B&B, legendary hospitality (and killer cocktails) at the Lucky Spur Saloon, and spectacular Kingston Canyon, a heaven of sorts for fishermen, off-roaders, mountain bikers, hikers, skiers, and other backcountry recreationists.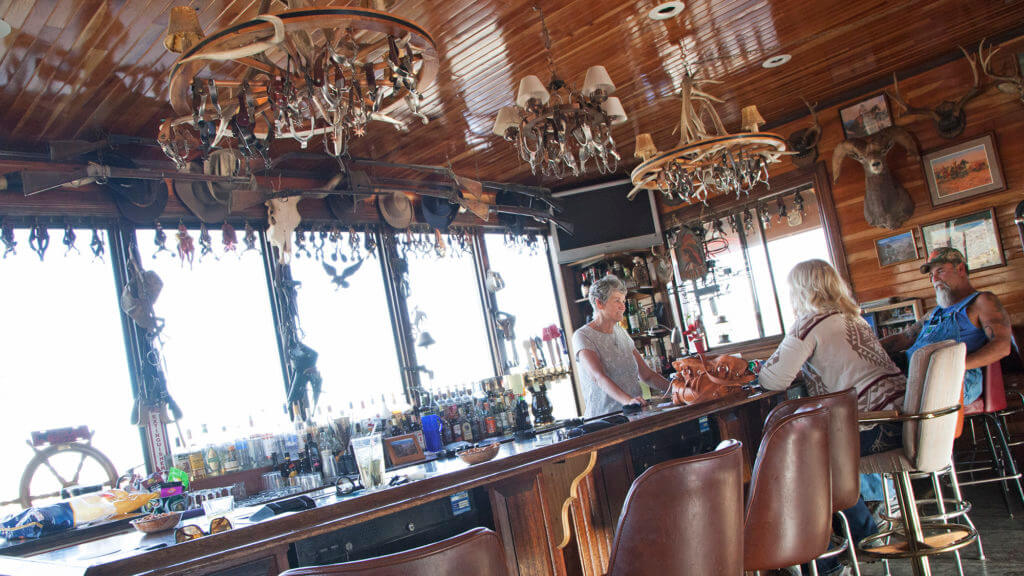 Eureka! (You've Found It!)
The next town on your Loneliest Highway adventure is Eureka, a mining town with more to offer than just Old West charm. Stop here to check out the historic Eureka Opera House, a beautifully restored 1880s-era building and the Eureka Sentinel Museum, housed in the 1879 Eureka Sentinel Newspaper Building. Once you arrive, you will be transported back to the days of yore—seeing really is believing.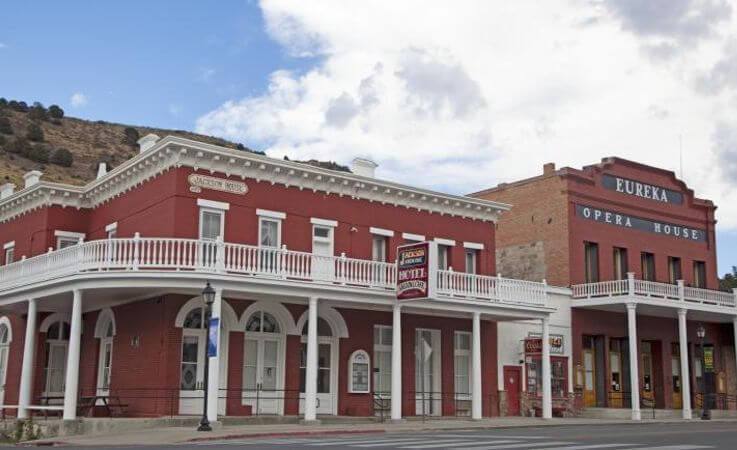 Experience Ely
Free Souvenirs Rock
Back to Highway 50 Nevada. Now you're on the road to the copper mining town of Ely. But just west of town, before you hit Ely proper is Garnet Hill, a free, public rockhounding area where you can look for garnets among the rocks and take them home.
Get On Track
See what 1907 really looked like at the frozen-in-time East Ely Railroad Depot Museum, gateway to the vast grounds of the Nevada Northern Railway, where you can catch a ride or even be the engineer on a working steam locomotive. Super railfans can stay the night on a caboose or in the bunkhouse, while fans of two-wheeled human power can get their Man vs. Machine on during the annual Race the Rails cycling event each September.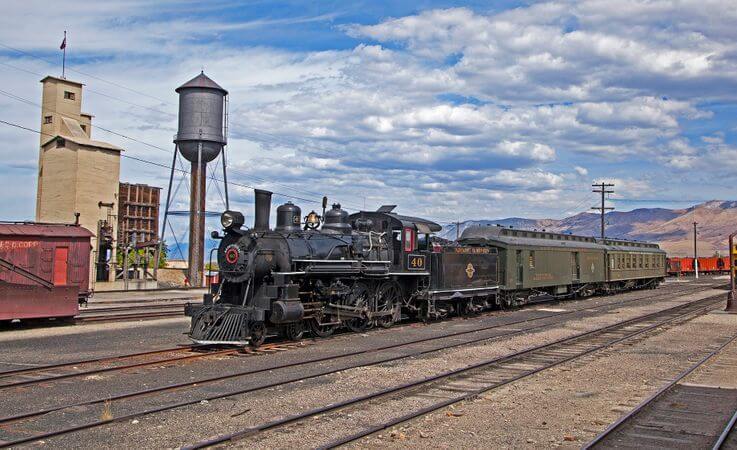 It Takes A Village
Also, make sure to visit Renaissance Village, a section of historically preserved homes that reflect the various people that came to the Ely area from around the world. Into its second decade as a designated arts district, 20 murals and sculptures line Ely's historic downtown, while the Ely Art Bank harbors permanent collections and a converted vault gallery of for-sale paintings, jewelry, photography, and more.
East of Ely
Beyond Ely lie some of eastern Nevada's lesser-known gems from friendly communities and ghost towns to historic sites and national parks. Depending on how hungry you are for adventure, you can just as easily fill a day and return to Ely, stay somewhere else in the region after an action-packed day in the park, or continue on with another classic Nevada road trip.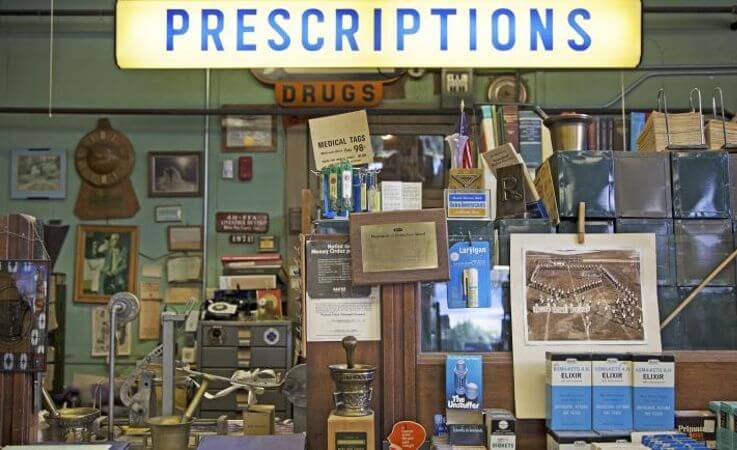 Although the cruise northeast from Ely to McGill only takes about 15 minutes, explore this tiny community and you'll swear you just went back a few generations—and not just when you stop at the lovely antique shop. The free, frozen-in-time McGill Drugstore Museum is basically an interactive time capsule with everything kept just as it was before it closed in 1980. Peep products from the 1950s, invoices dating back to 1915, and even one of Nevada's last soda fountains all perfectly intact. If you're looking for comfort in edible form, look no further than Marie's Cafe—and for the sippable variety—head next door to the McGill Club and drink in an atmosphere of friendly locals and decor that looks like it hasn't been updated for the past century.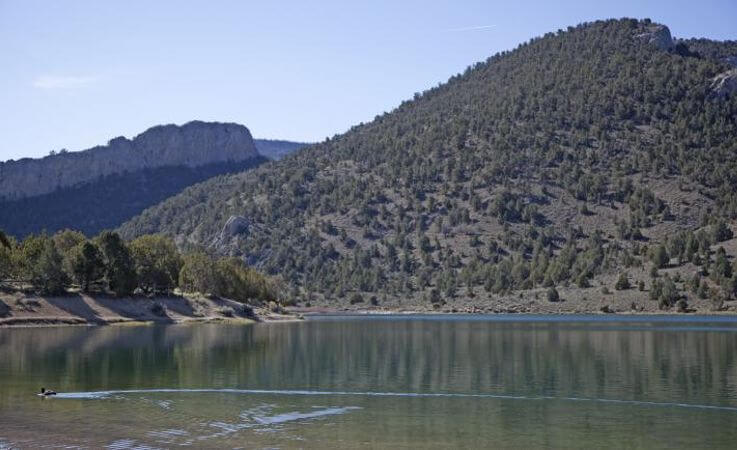 Cave Lake State Park, located about 15 miles southeast of Ely, is a haven of limestone cliffs, forests of aspen—prime deer and elk habitat—and a hot destination for fishing, hiking, mountain biking on more than 20 miles of epic singletrack, and camping, including at one of the only reservable yurts in Nevada.
Ward Charcoal Ovens State Historic Park, 20 miles south of Ely (and just across the valley from Cave Lake), is home to six highly photogenic, 30-foot-tall, 27-foot-wide, beehive-shaped kilns, where juniper and pinyon pine were burned, providing thousands of bushels of charcoal for the region's mining smelters—as well as foul-weather hideouts for stagecoach bandits. Meander around these oddball old-school structures on the interpretive trails and don't forget your camera.
Great Basin Bound
From Ely, it's 67 miles to Great Basin National Park, one of the country's most beautiful and most isolated parks. On the way, if the weather and conditions are right and your vehicle is up for some dirt on its tires, you can cut up and over a small-ish pass via Osceola Ghost Town and point your lens at some fabulous views, as well as old ruins from the town that boomed up to capitalize off a 12-mile-long gold-bearing quartz vein found in 1872.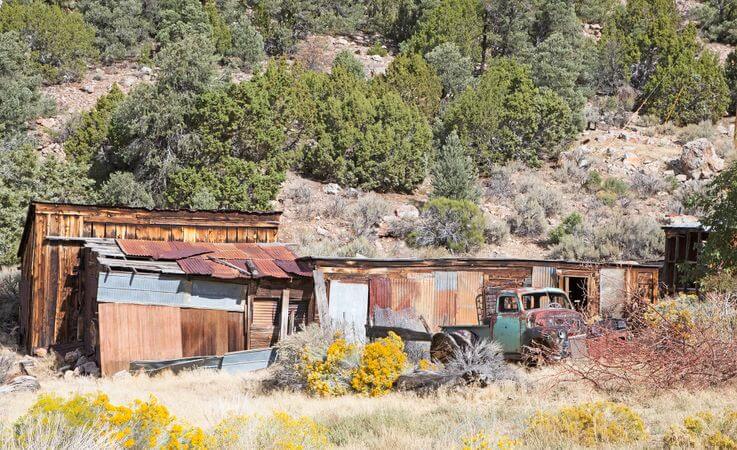 Before you enter Great Basin National Park, you'll hit the small, artsy gateway town of Baker, Nevada, where gourmet cuisine, artisan cocktails, fine beer and wine, and cozy motel rooms delight weary travelers and park-goers alike at Stargazer Inn & Kerouac's Restaurant and Bar (regular season is May thru Oct; call to inquire during other times of year). More motel rooms and RV slips, along with a diner and casino, can be found down the road at the Border Inn.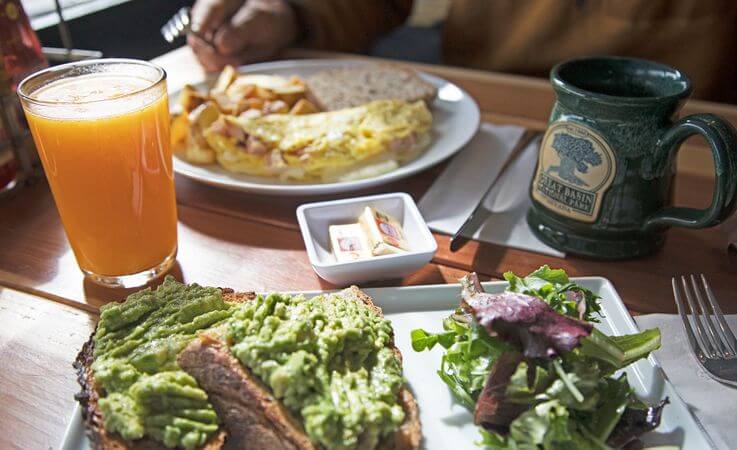 Good Times at Great Basin National Park
Even in a state so rich in amazing outdoor wonders—and a nation of mesmerizingly diverse National Parks—Great Basin National Park still manages to stand out.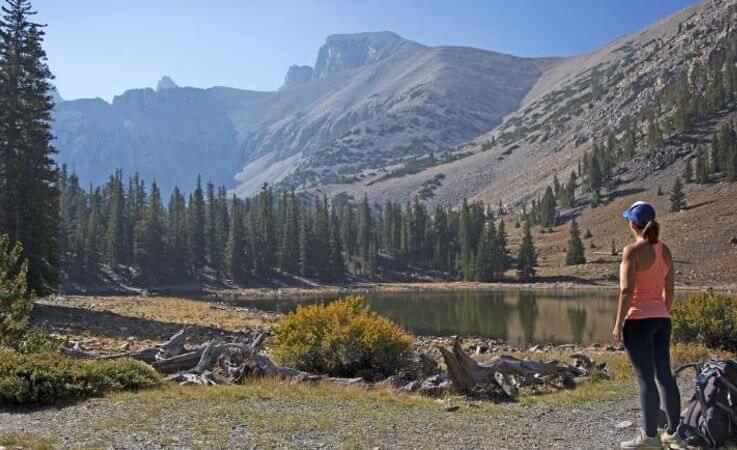 On Nevada's remote central-eastern border, it benefits from a strikingly low number of annual visitors—one of the lowest in the country—which means it is a sanctuary where solitude can still be found and where nature runs wild, allowing you to hike for hours on backcountry trails without possibly seeing another soul.
Aspen groves shade mountain streams and shimmer with morning dew. Bristlecone pine trees, thousands of years old, still grow gnarled with age. Take a guided tour of Lehman Caves and get rocked by an array of colors, patterns, and hundreds of shield formations forged over many millennia. A scenic paved road takes you to the 10,000-foot mark, where you're left to hoof it up to one of Nevada's tallest peaks, 13,064-foot Wheeler Peak, which peers over Nevada's last glacier.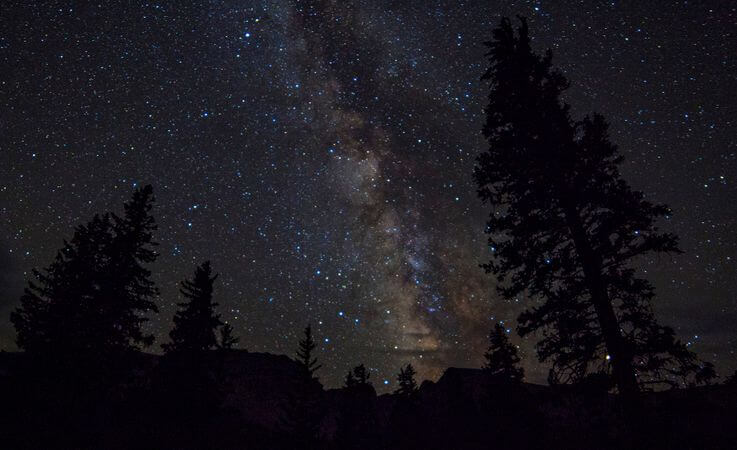 "Half the park is after dark…" That's what they say about Great Basin, home to some of the absolute darkest, light pollution-free skies in the Lower 48. Astronomers dig it so much that they come from all over the world and celebrate it at the Great Basin Astronomy Festival—AKA "Astro Fest"–each September.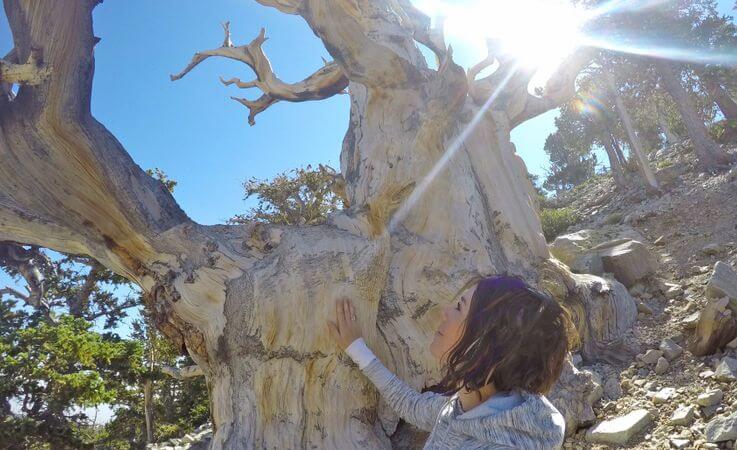 With sights like these, as well as incomparable fishing, hiking, climbing, and more, Great Basin National Park is one Nevada—and American—treasure that should not be missed.
Can't Stop, Won't Stop
Congratulations! Not only did you make it to the Great Basin, but you "survived" the Loneliest Road in America. Now that you're a bona fide Nevada adventurer, how about another killer road trip?
Heading south toward Vegas, or perhaps more national parks, like Zion National Park and Bryce Canyon National Park? Our Great Basin Highway road trip will make sure you don't miss all the fantastic sights along the way.
Heading north? Discover northeastern Nevada's outdoor wonders on The Rubies Route, then learn where to stop to turn your I-80 long-bomb into a highway through heritage with the Cowboy Corridor.