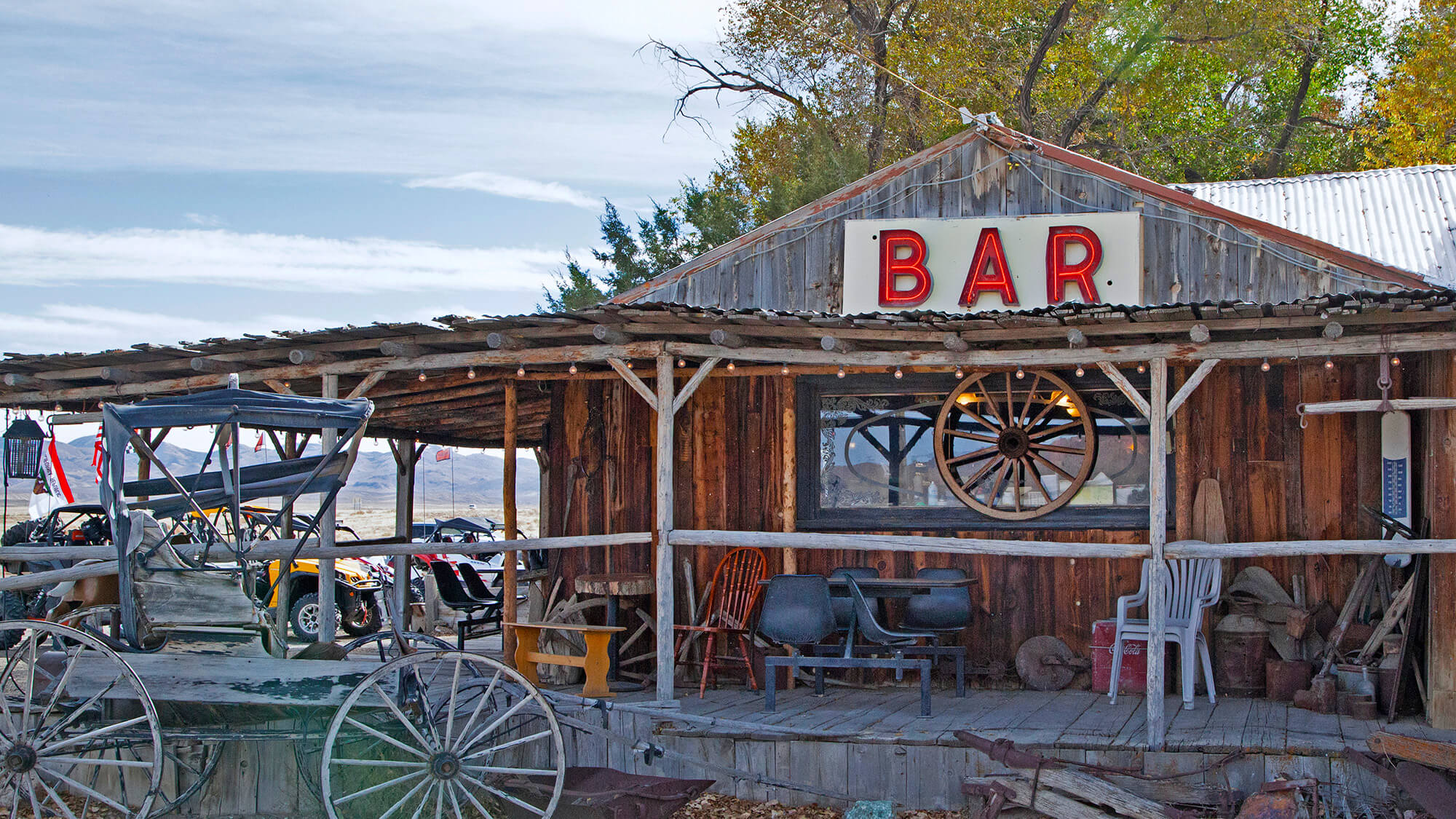 Middlegate, Nevada
Road trippin' Nevada's Highway 50? Your Loneliest Road adventures are far from complete without a stop at the one and only Middlegate Station. Home of the legendary Middlegate Monster Burger, this real-deal roadhouse pit stop lies one hour east of Fallon in Middlegate, and is one of very few of its kind in Nevada (let alone the country), merging serious American West history, great food, and Sagebrush Saloon ambiance unlike anywhere else.
Middlegate's Roots in the Wild West
Originally named by James Simpson in the 1800s, this personality-packed Sagebrush Saloon and Highway 50 rest stop was named after the gate-like mountains surrounding the stop. With the east being Eastgate (and now home of the Shoe Tree Weird Nevada landmark), the west being Westgate, of course, the rural Nevada community sitting smack-dab in between them must logically be called Middlegate, and so it was.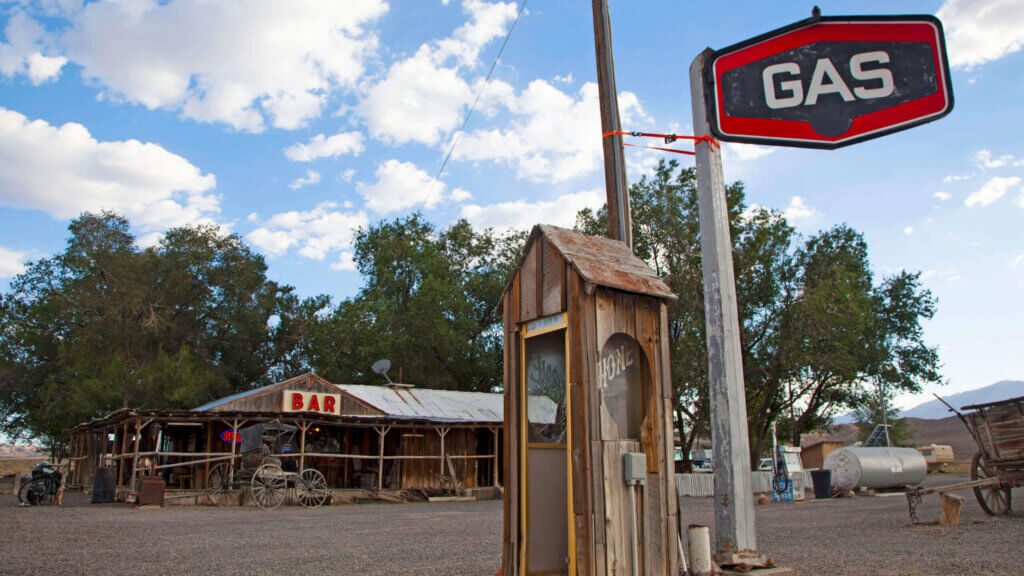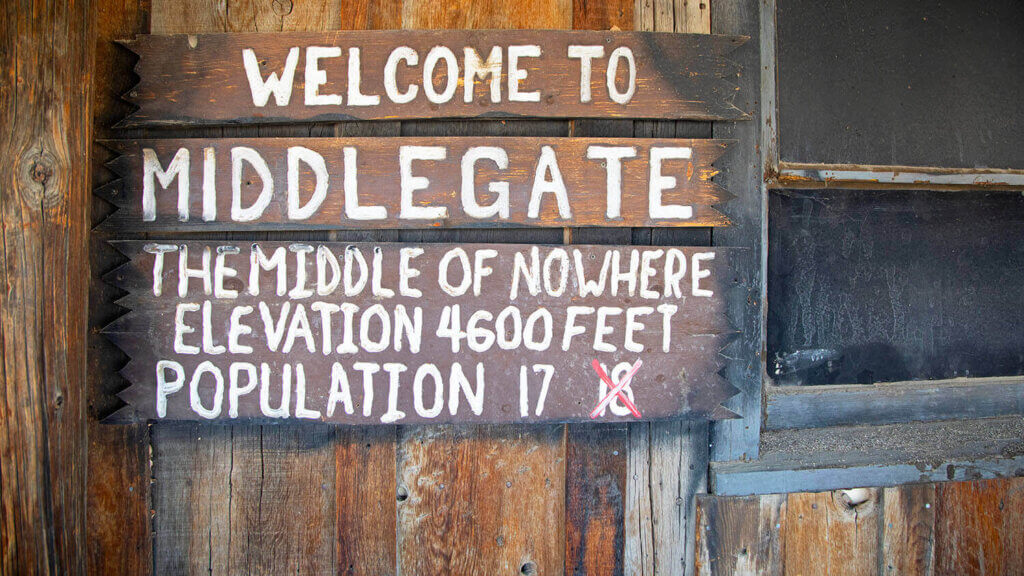 The building was originally commissioned by the Overland Stage & Freight Company to be used as an active station along the Pony Express route, used by riders to change horses along their breakneck journeys. While the Pony Express operation was short-lived, Middlegate Station continued to operate as a stage and freight station until the early 1900s, when the Lincoln Highway—the first paved transcontinental highway across America—popped up in front of the Station. Soon after, the then-unused station building was purchased in a BLM auction and restored as a bar, café, and motel, making it a popular and convenient stop for travelers along the way. Today, Middlegate Station still serves as the only gas station for a nearly 50-mile stretch in either direction along the Lincoln Highway—and wait 'til you get a load of the old-fashioned but still-functional pumps.
Travel Nevada Pro Tip
The entire ceiling of the legendary Middlegate Station is covered in
dollar bills
, which harkens back to the mining days. The lore? Prospectors would pin a dollar to the ceiling before venturing out. That way, if they failed, no one could say they "don't have a dollar to their name!" The tradition carries on today.
Middlegate Station Menu
Middlegate Station has a full breakfast menu from 8:00 AM until 11:00 AM, offering typical breakfast classics. The lunch menu kicks off at 11:00 AM, and dinner starts at 5:00 PM. Middlegate features burgers, sandwiches, and salads for lunch, as well as steak and chicken for dinner. From kids to adults and vegetarians to carnivores, the menu offers a little something for everyone. It's a casual dining experience, but with quality food and service.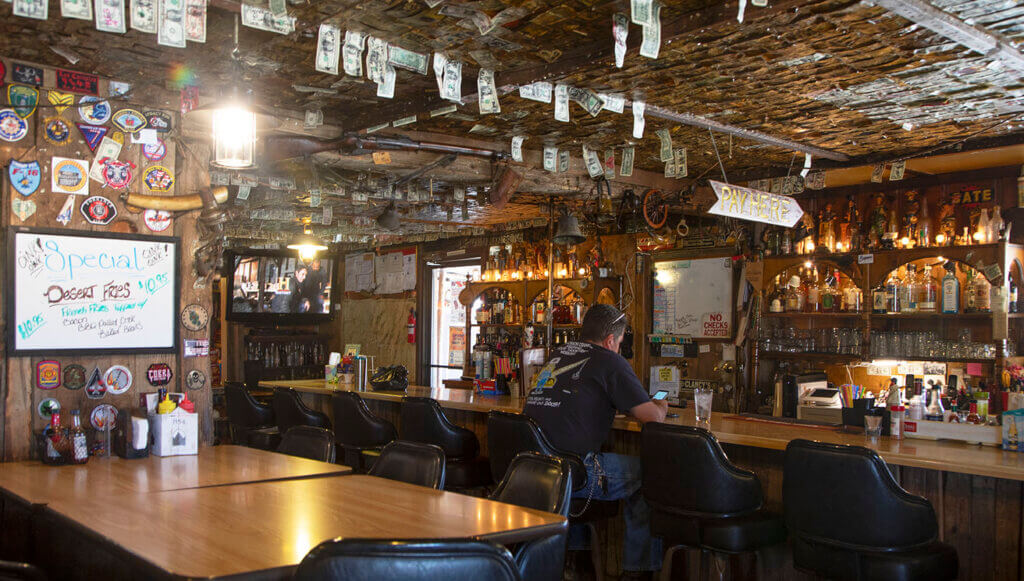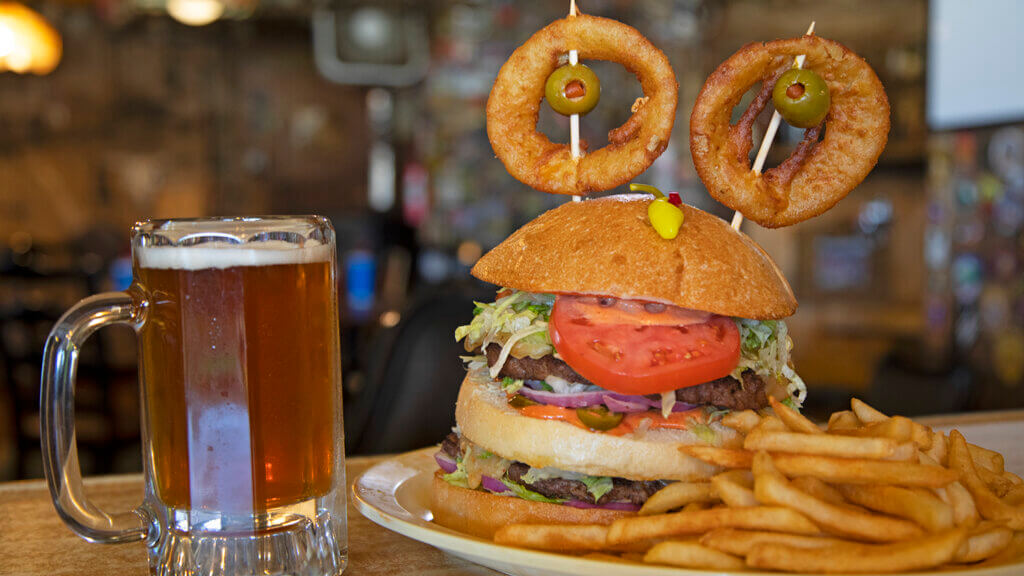 Middlegate Monster Burger
The most legendary burger challenge in the Silver State, this triple-decker beast comes with 1 ⅓ pounds of Angus beef on a sourdough bun, piled high with lettuce, tomatoes, red onions, pickles, cheese, peppers, and olives, and a gargantuan heap of fries! Successful challengers will walk away with a free t-shirt, but even those who end up on the Monster Hall of Shame are sure to depart with an only-in-Nevada memory.
Stay the Night in Middlegate, Nevada
In addition to the famous eatery, Middlegate Station offers a small motel, RV spaces, and a free tent campground. Offering a no-frills place to crash out for the night, make Middlegate Station your destination with close access to Sand Mountain, the Middlegate Shoe Tree, Berlin-Ichthyosaur State Park, and many other central Nevada wonders.
Hours:
Middlegate Station is open seven days a week, from 7:00 AM to 8:00 PM, officially, that is. Often, closing hours will vary with levels of customer traffic.
Admission:
There's no charge to hang out here (other than what you may order). But for the most current information on rates and to make a reservation, get in touch with Middlegate Station directly at (775) 423-7134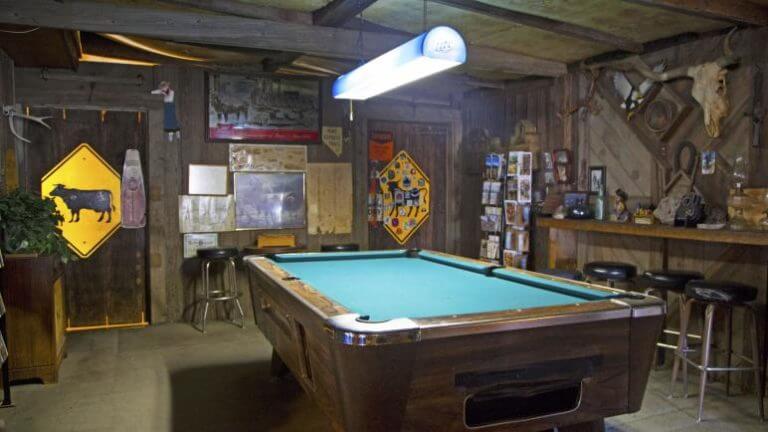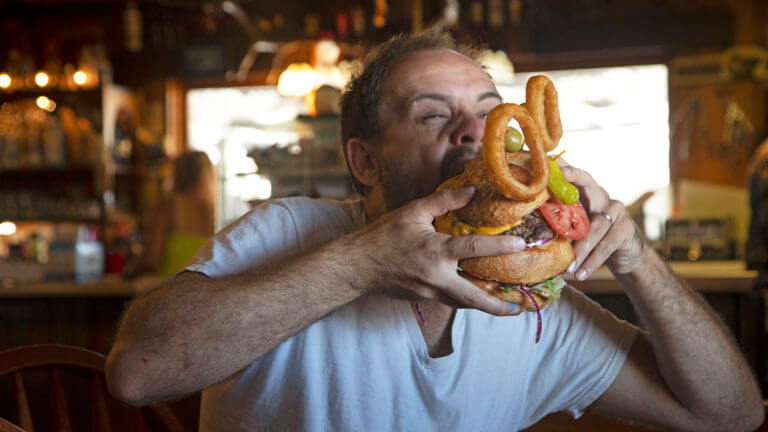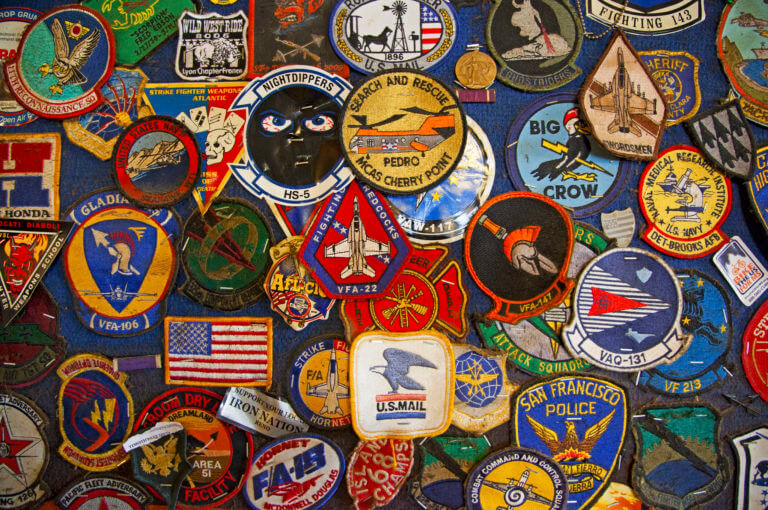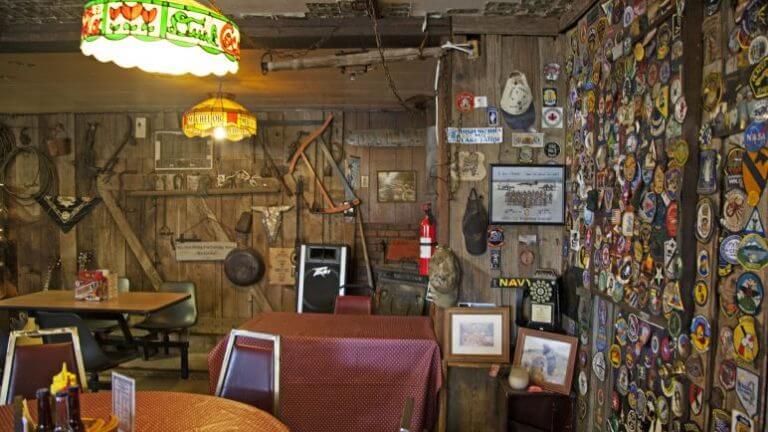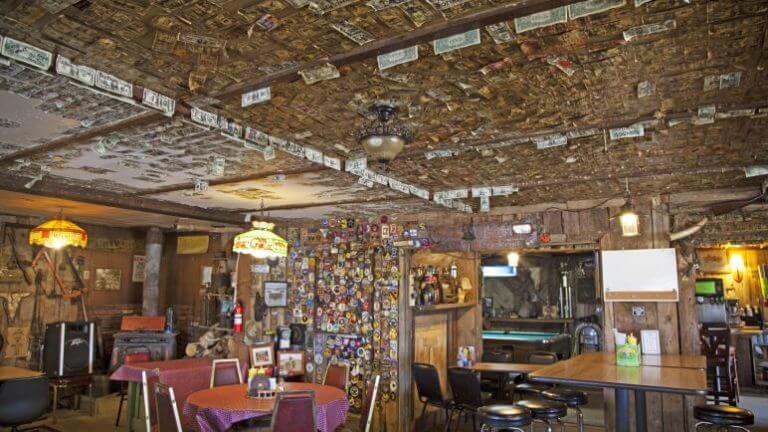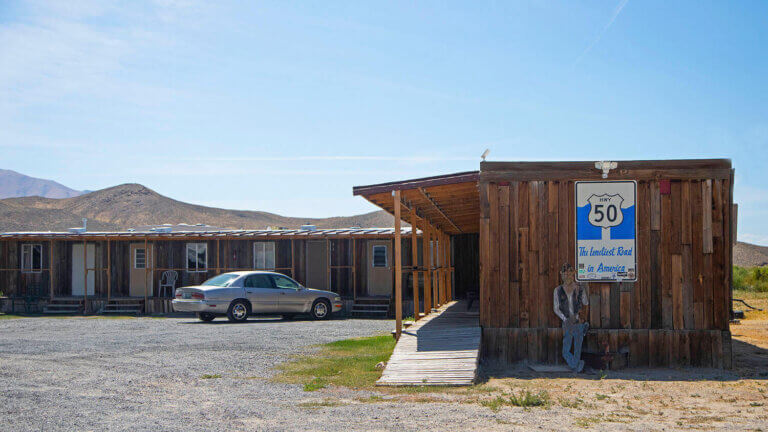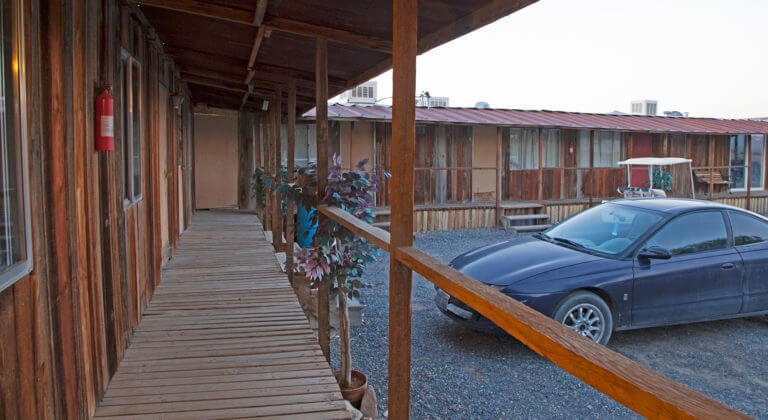 This Location: