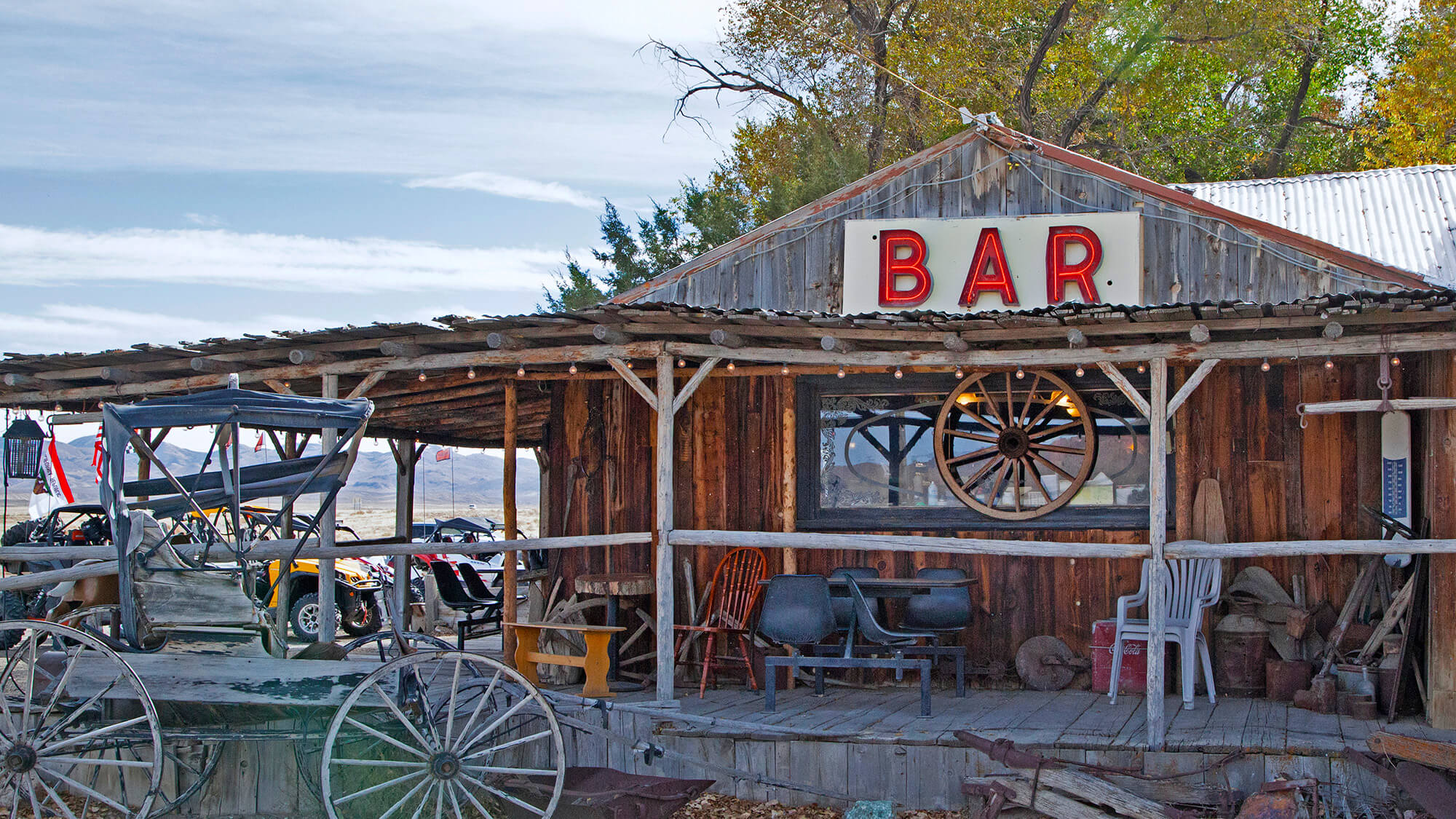 Middlegate Station
Be sure to swing by Middlegate Station on your next trek down the Loneliest Highway in America. Home to the legendary Middlegate Monster Burger, this old school roadhouse pit stop in rural Middlegate, Nevada is a must-see on your Nevada bucket list. You'll quickly discover that this tiny truck-stop town east of Fallon and west of Austin has more to offer than just heaping burgers.
Middlegate's Roots in the Wild West
Originally named by James Simpson in the 1800s, this tiny little town saloon and Highway 50 rest stop was named after the gate-like mountains surrounding the stop. With the east being Eastgate, the west being Westgate, of course, the rural Nevada town must logically be called Middlegate, and so it was.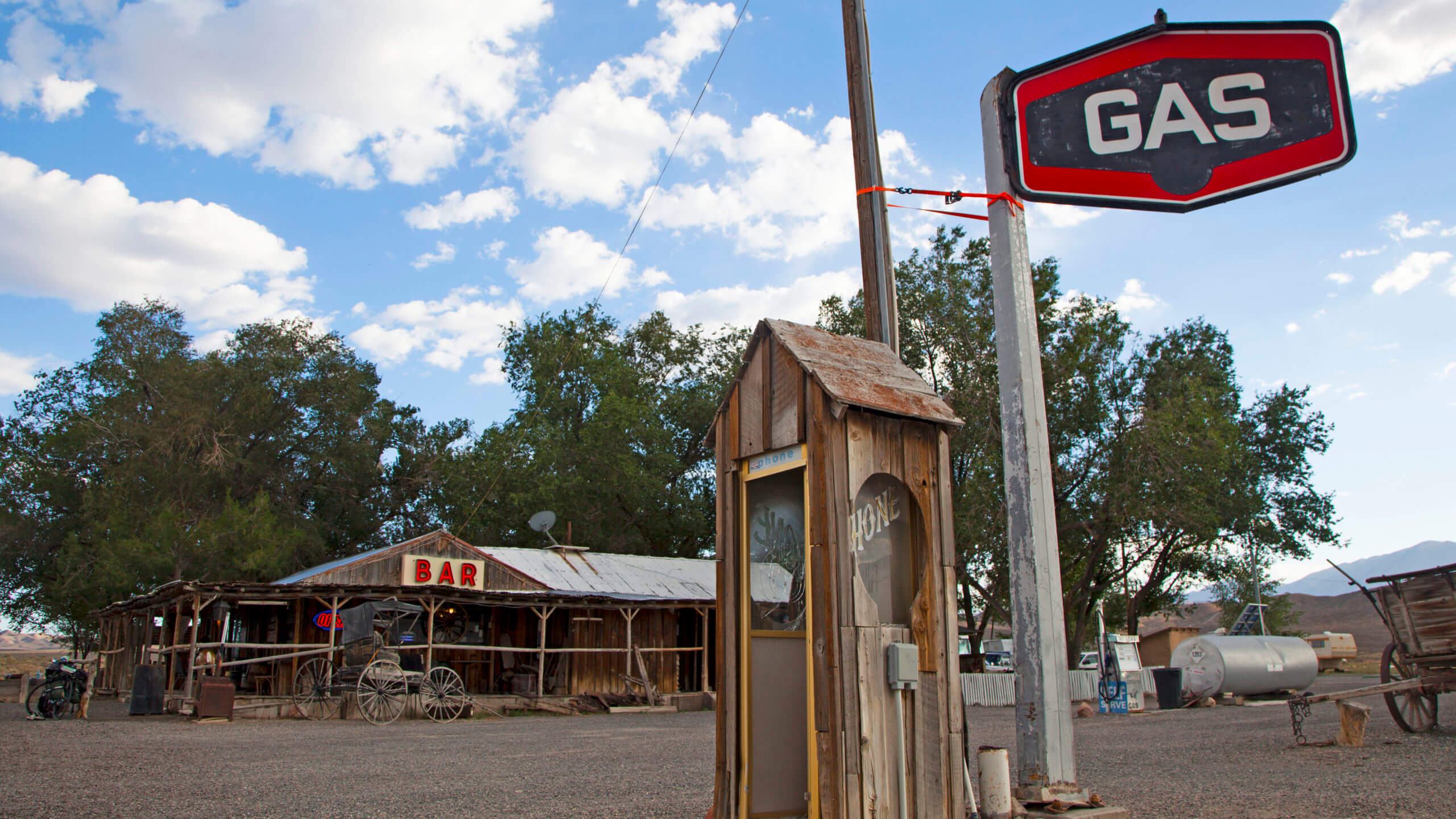 The building was originally commissioned by the Overland Stage & Freight Company to be used as an active station on the Pony Express. Middlegate Station was used by the Pony Express to change horses along their route. While the Pony Express operation was shortlived, Middlegate Station continued to operate as a stage and freight station until the early 1900s. Before long, the Lincoln Highway—the first paved highway across America—popped up in front of the Station. Soon after, the then-unused station building was purchased in a BLM auction and restored as a bar, café, and motel, making it a popular and convenient stop for travelers along the way. Today, the must-try roadhouse still serves as the only gas station for a nearly 50-mile stretch in either direction along the Lincoln Highway—just make sure you know how to use an actual gas pump.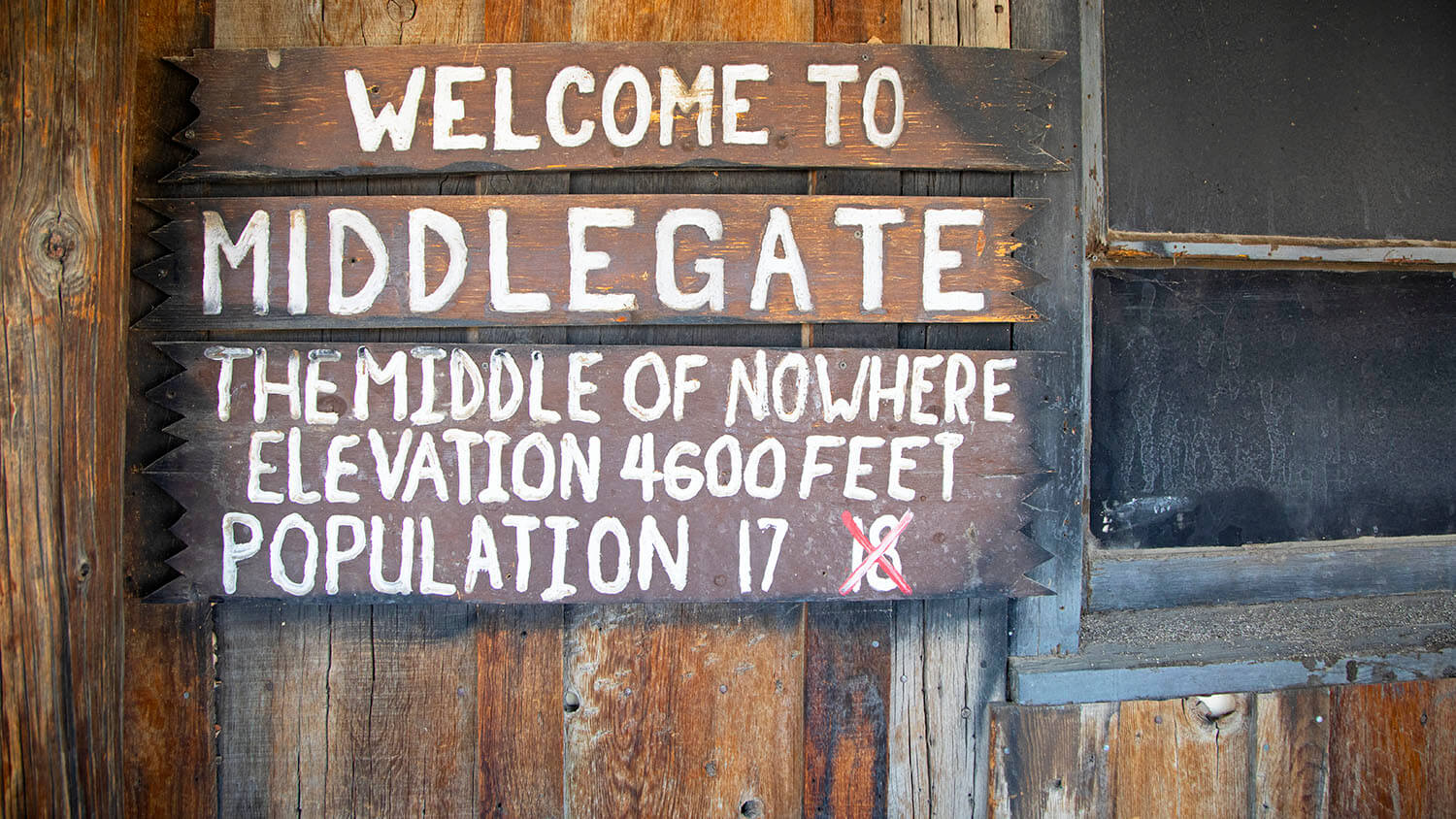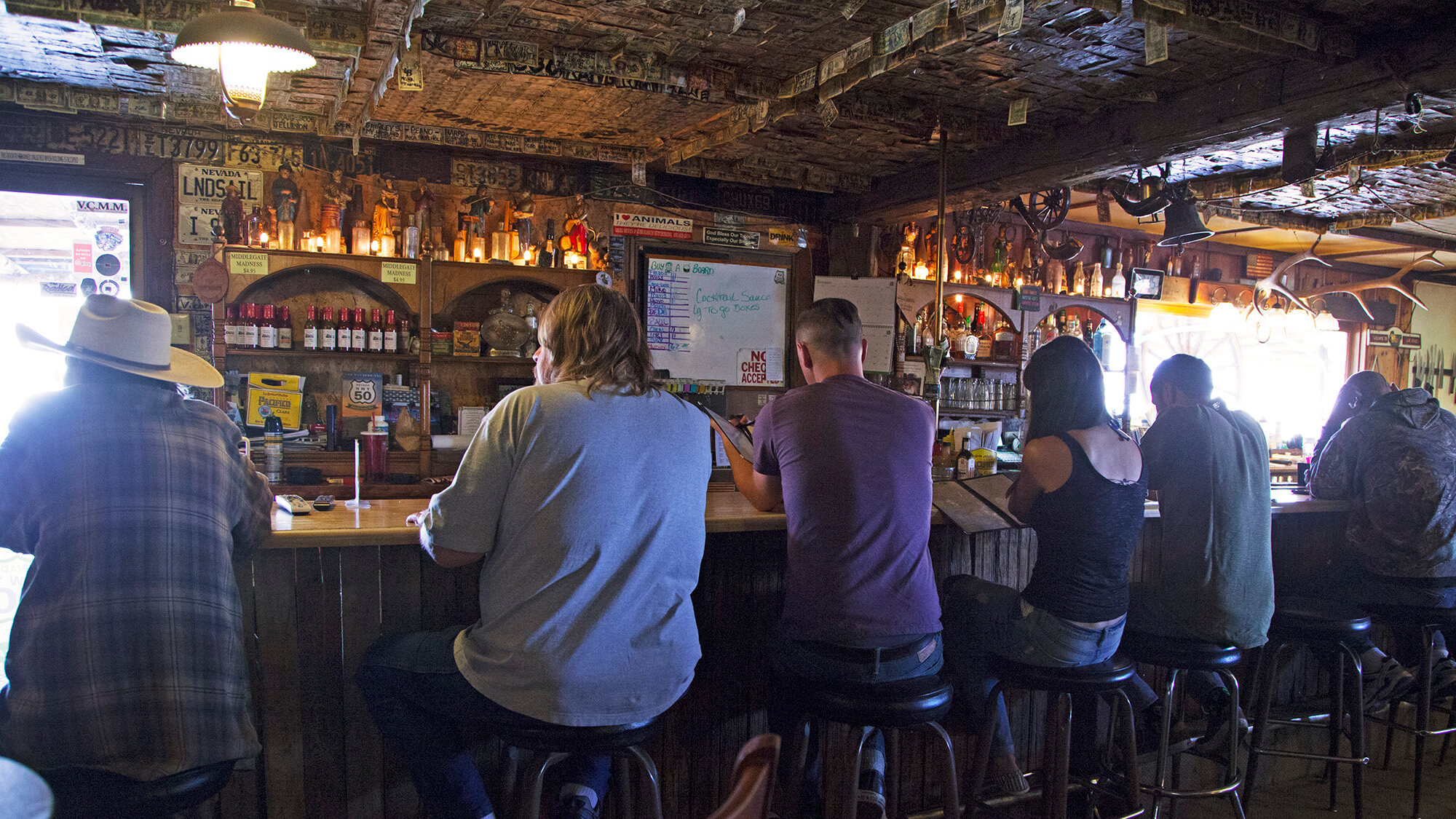 Travel Nevada PRO TIP: The entire ceiling of the legendary Middlegate Station is covered in dollar bills. The story is, when the restaurant first opened, no banks existed in the area. So, regulars would leave cash behind with their names on it to spend on a later visit. Travelers today can play a part in the history, pinning their own dollars to the ceiling of Middlegate Station.
Middlegate Monster Burger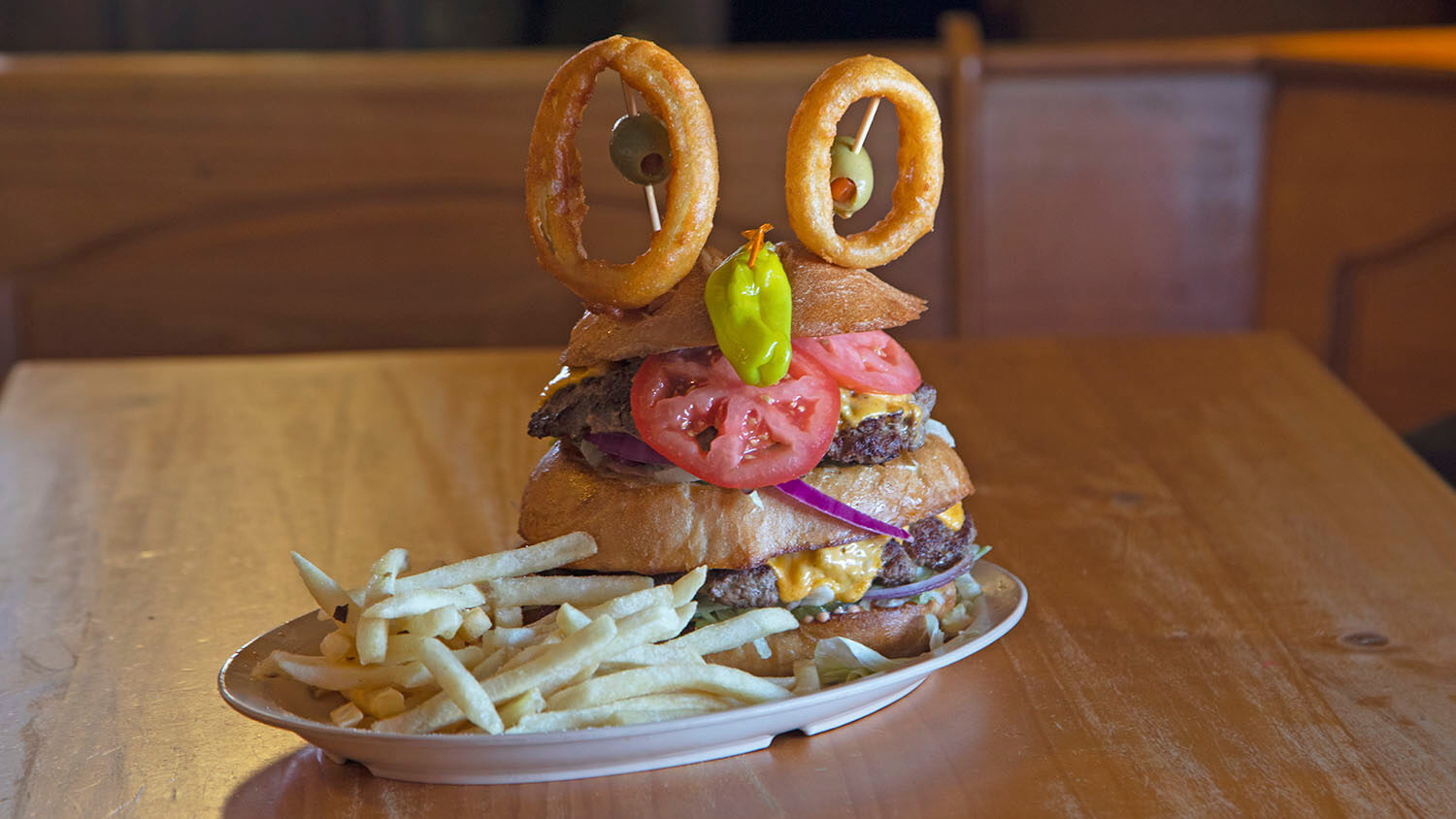 Rerouting of old U.S. Route 50 in 1960 took a lot of traffic away from the stop, but travelers along the notorious Loneliest Road in America frequent the fascinating stop today and try their hand at the Middlegate Monster burger! This triple-decker beast comes with 1 and 1/3 pounds of Angus beef on a sourdough bun, complete with lettuce, tomatoes, red onions, pickles, cheese, peppers and olives, and comes with a gargantuan heap of fries! A genuine challenge, this is most certainly a Nevada Bucket-List item! Successful challengers will walk away with a free t-shirt, but even those who are defeated will likely depart with quite the memory.
Stay the Night in Middlegate, Nevada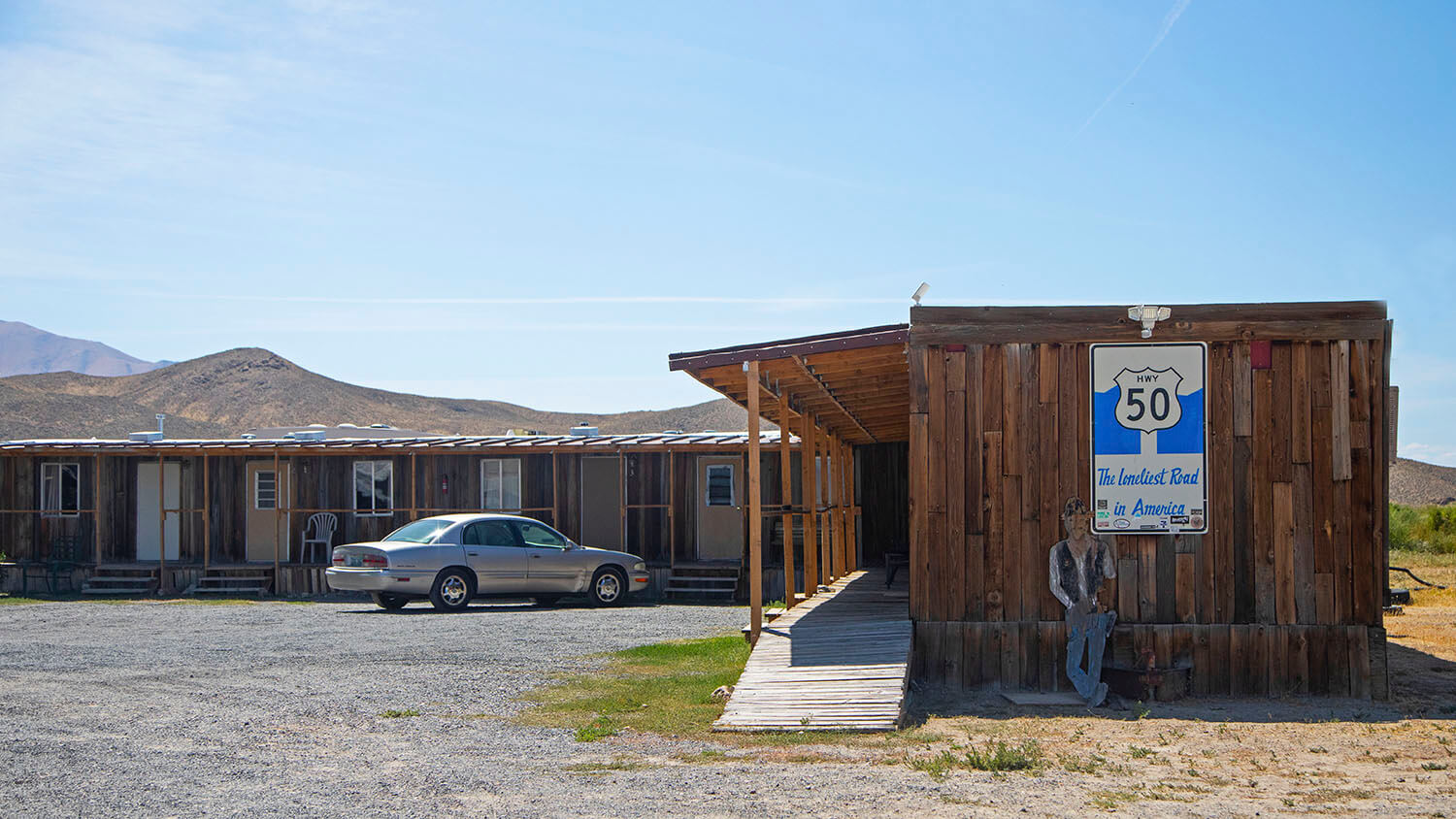 While you're in Middlegate, be sure also to check out the legendary Shoe Tree, a massive cottonwood, just a few minutes east along Highway 50, with thousands of shoes dangling from its branches. In addition to the famous eatery, the property also has a motel, RV Park, and a free camping area, so bring your family, and bring your group as off-road adventures await you!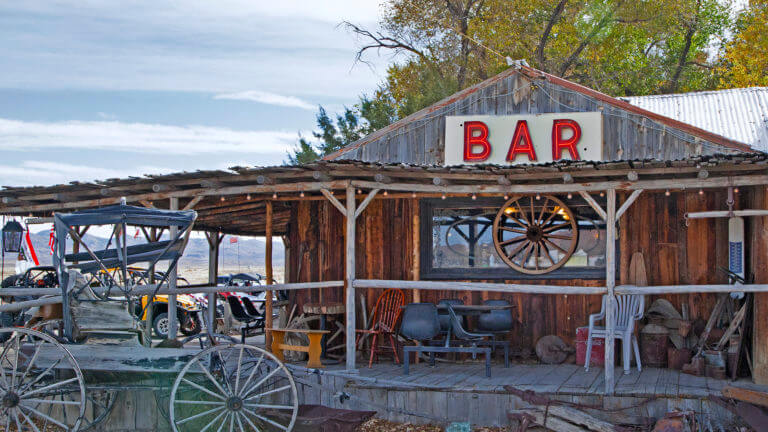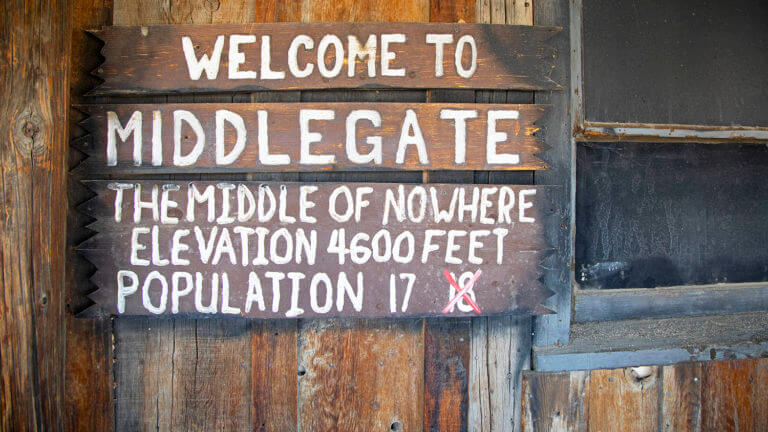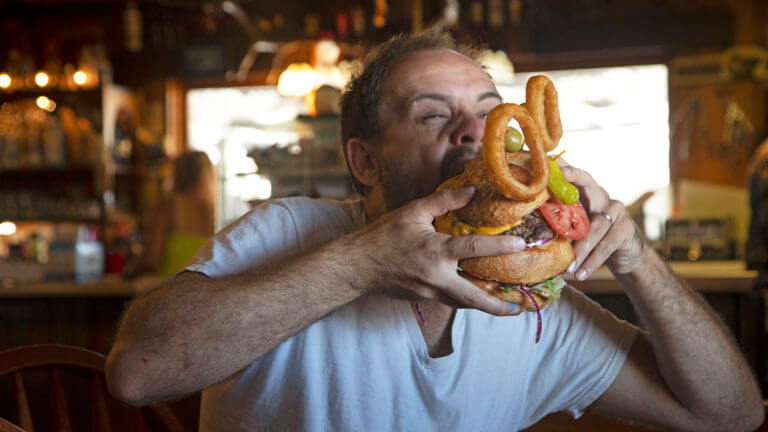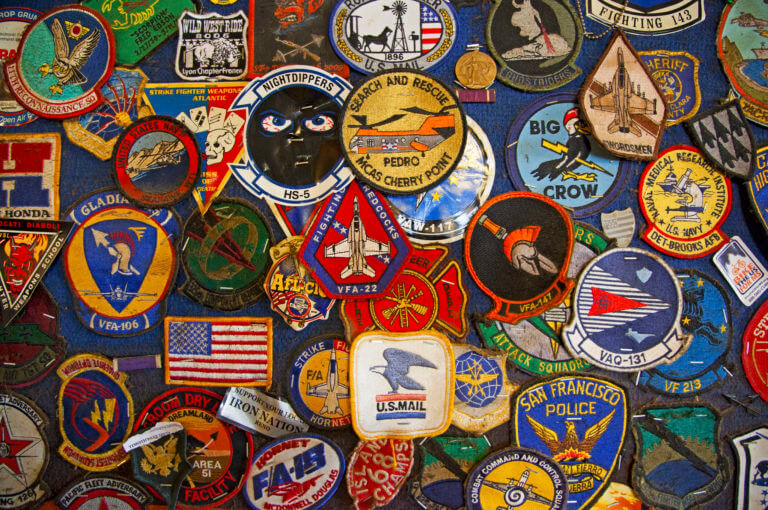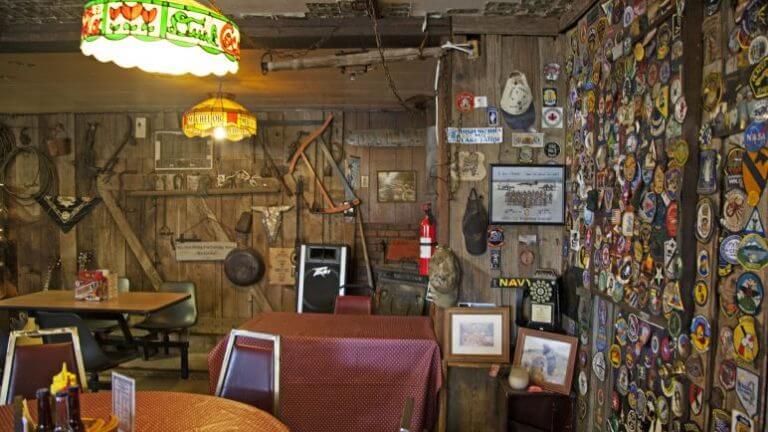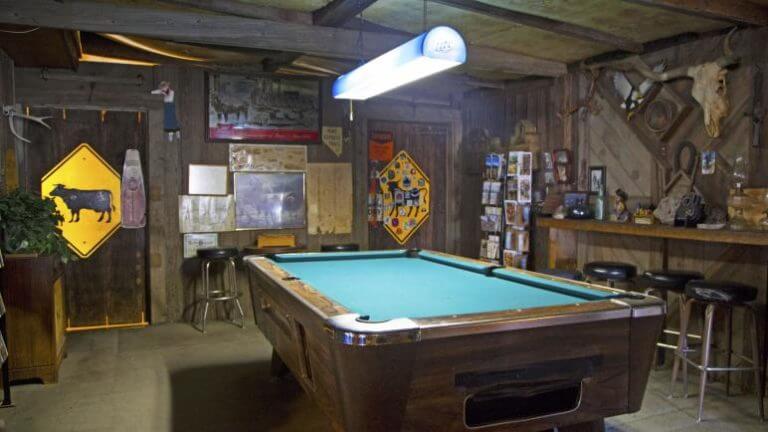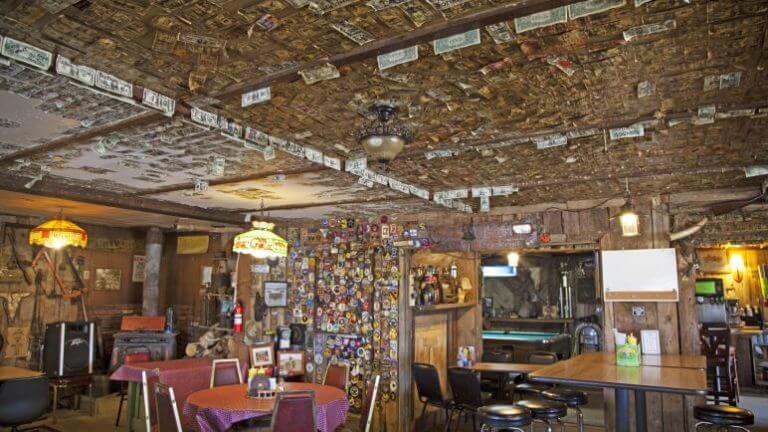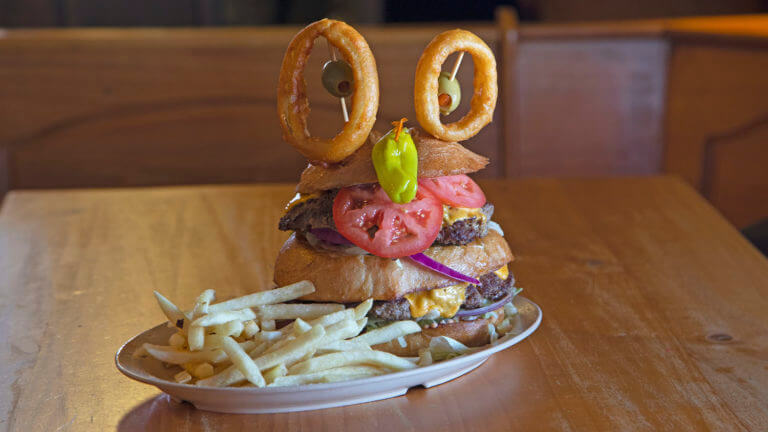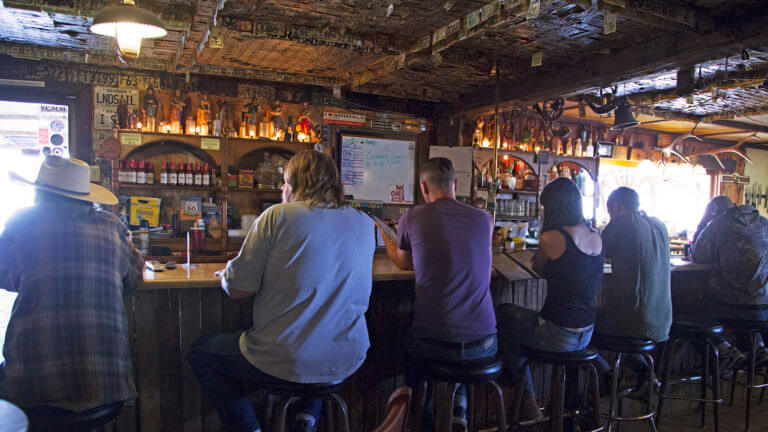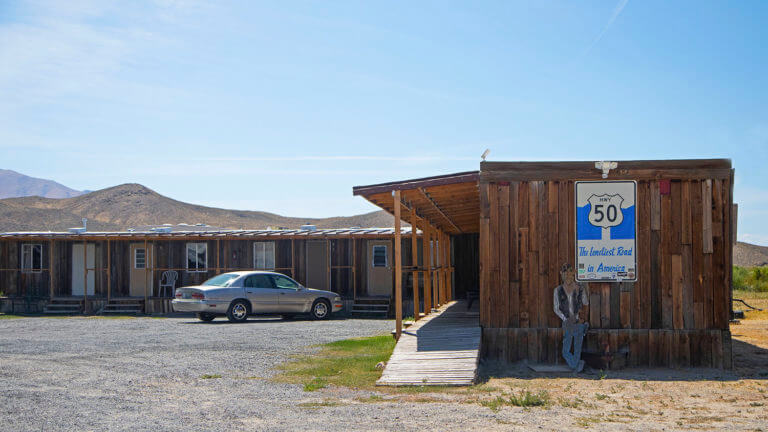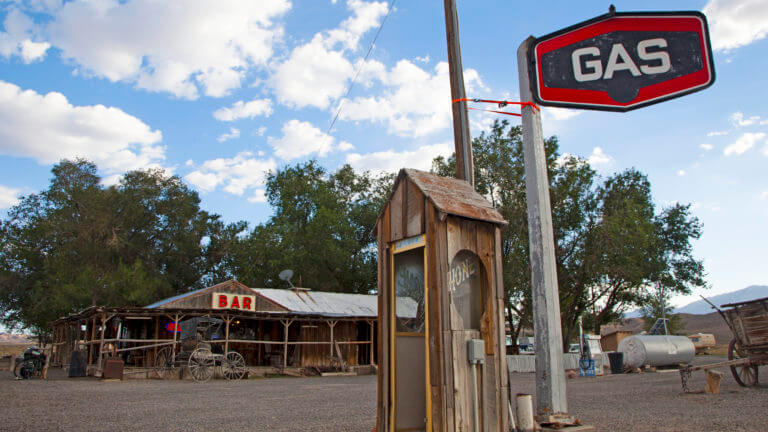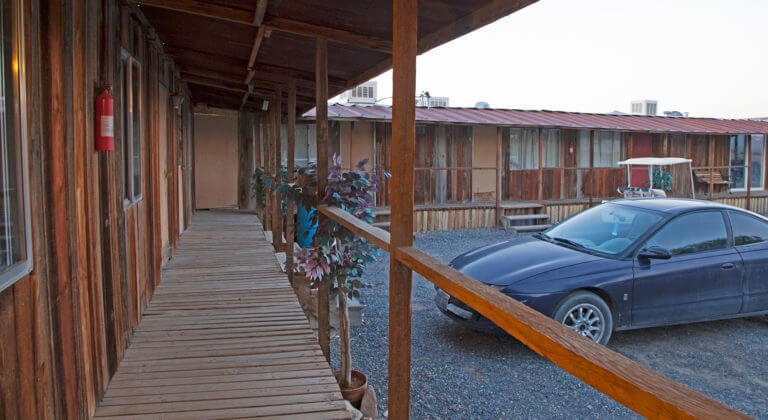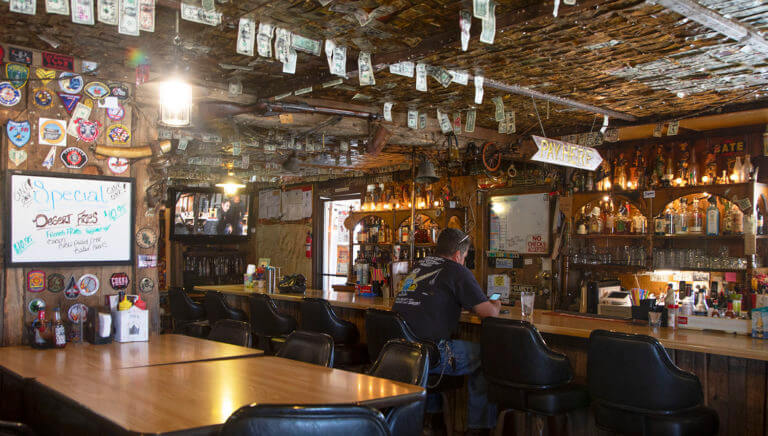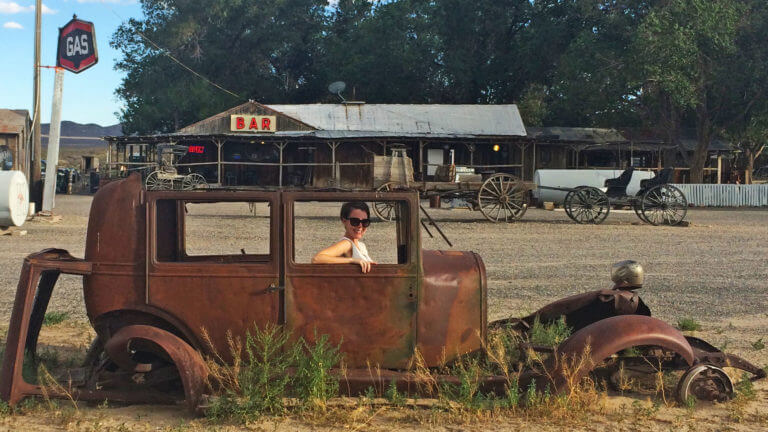 This Location: