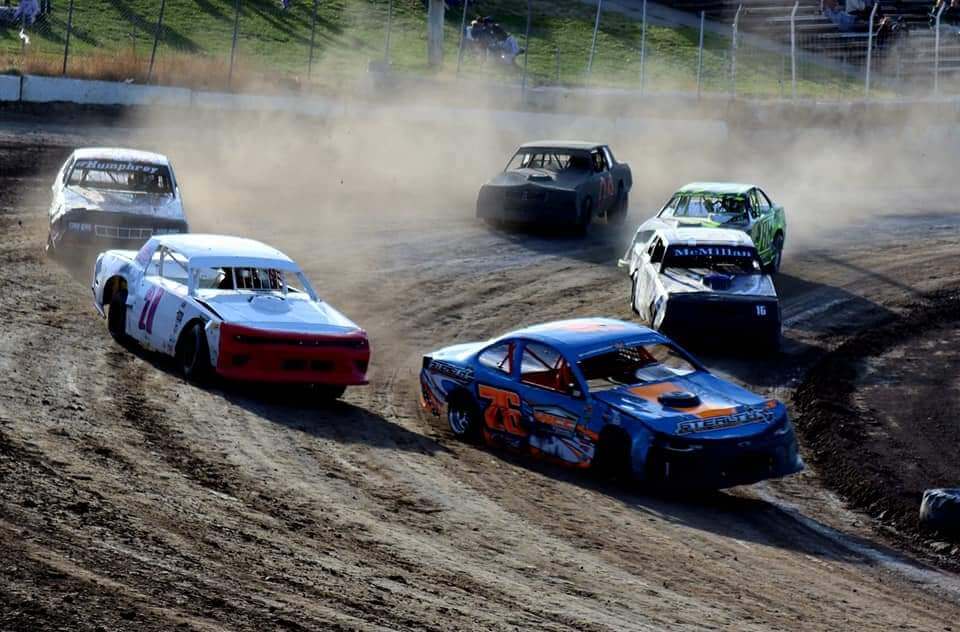 Start your engines! As one of Nevada's most exciting racing events of the year, there's no better way to feel the thrill of NHRA-caliber motorsports than Fallon's Octane Fest. An hour from Reno along the Loneliest Road in America, motorheads from all over Nevada, and the West, head for The Oasis of Nevada for an action-packed, two-day lineup of drag racing, tuff trucks, demolition and powder puff derbies, motocross, V6 figure eight racing, burnout contests, and more.
Kicking off Fallon's warm summer nights, Octane Fest is typically held in mid June each year at the Rattlesnake Raceway on the outskirts of Fallon, hosted by the Lahontan Auto Racing Association. The event kicks off with an action-packed lineup of events on Friday that lead into Saturday, featuring all kinds of high-powered dirt rack motorsports racing, like demolition derby drag racing, and more. If you're not behind the wheel of your own car, purchase stadium admission or get your hands on a pit pass. In between races, head for the Churchill County Fairgrounds for even more motorsports fun like a truck and tractor pull, freestyle motocross jump show, monster trucks, the RatFest Rumble Car Show, the crowning of Miss Octane, all kinds of great food and drink vendors, and live music that lasts into the night.
For more info on Octane Fest, including a complete events lineup and vendor information, get in touch with Visit Fallon directly at (775) 423-4556.
More Details
Show More Details