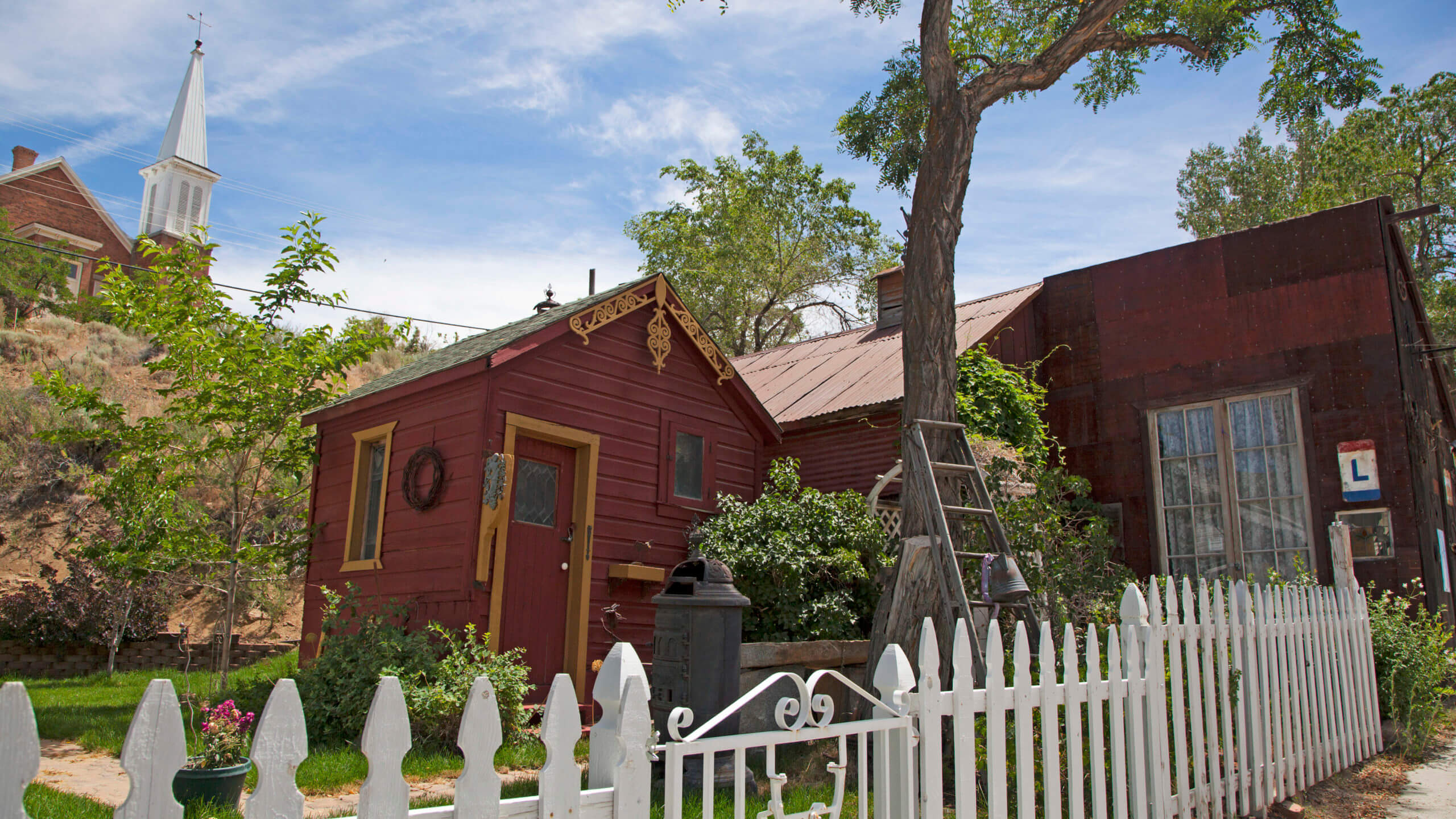 10 Reasons Why I'm Stoked On Austin (And You Should Be Too)
If I could tell you that you could check out a 150 year-old ghost town, snatch some Nevada-mined turquoise, get your hands on the best soft serve in the state, explore a pristine backcountry canyon, and visit the best pictographs in north America all in one afternoon would you buy it? What about snagging a cold one with a real Nevada boy, taking a dip in a hot spring with 60-mile vantage points or snapping pics of a three-story castle modeled after an Italian villa? Oh, and all of it runs parallel to a route that Pony Express riders used. That, too. Sound good? It does to me too, and all lies within a 50-mile radius of Austin. Not far from the geographic center of the state [that you can totally snap a selfie with, BTW] this living ghost town begs to be explored, no matter what blows your dress up. Here is a foolproof roadmap on how to do it, straight from me to you. Travel stoke, anyone?
1. Movie Magic On Main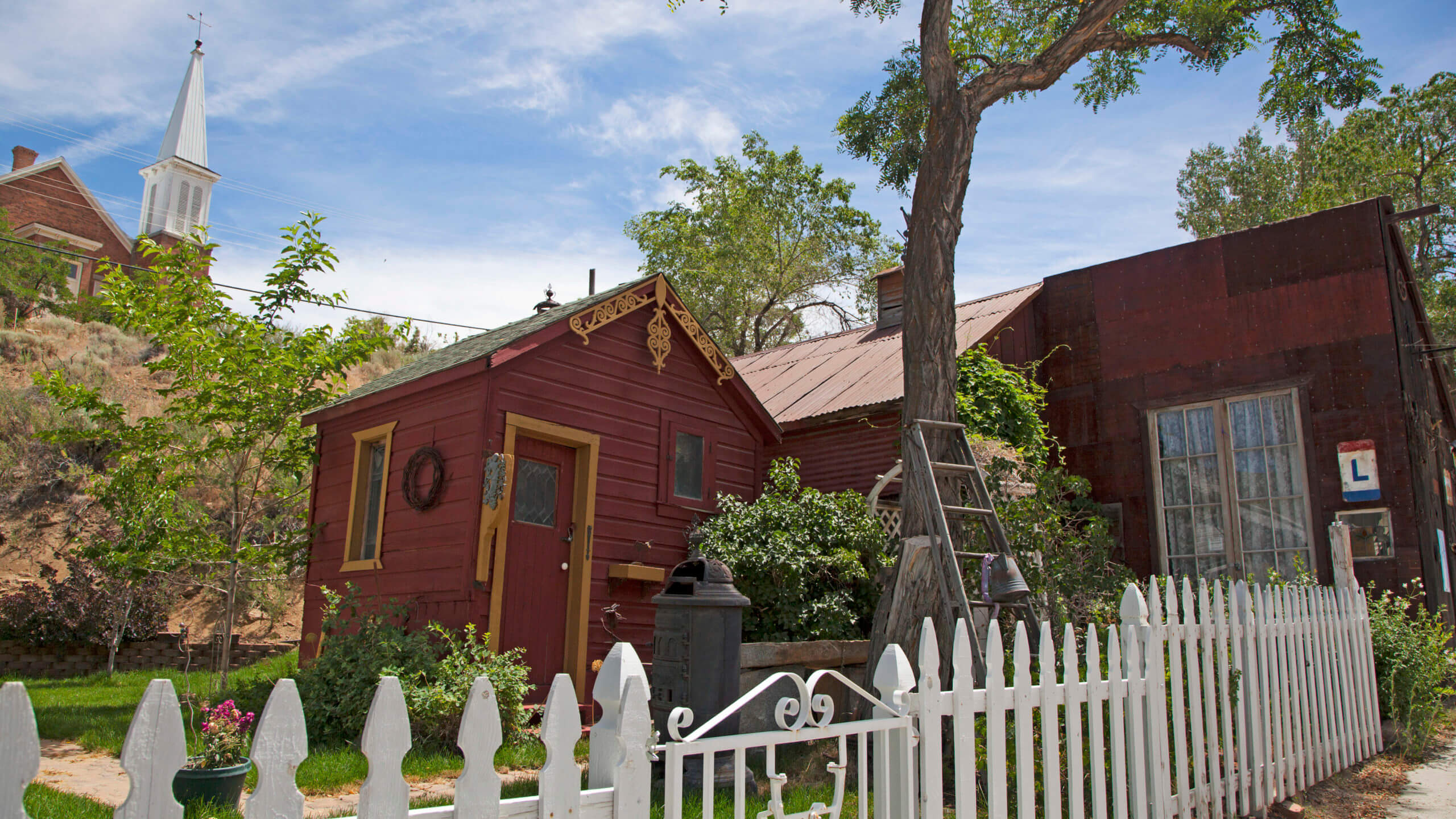 The minute you roll into this 150-year-old town living ghost town, you'll be scanning the streets for Hollywood starlets, I promise you that. It's true, the place has some serious movie magic going on…a type of small town charm you'll want to familiarize yourself with real quick. It's hard to swallow, but after a mighty silver boom went down in the 1860s Austin was once the second largest city in Nevada with more than 5,000 residents. Today, there are less than 200 that have worked to keep the magic alive in this gem. And guess what? It's totally working, hook line and sinker.
2. Get Right With History In The "City Of Churches"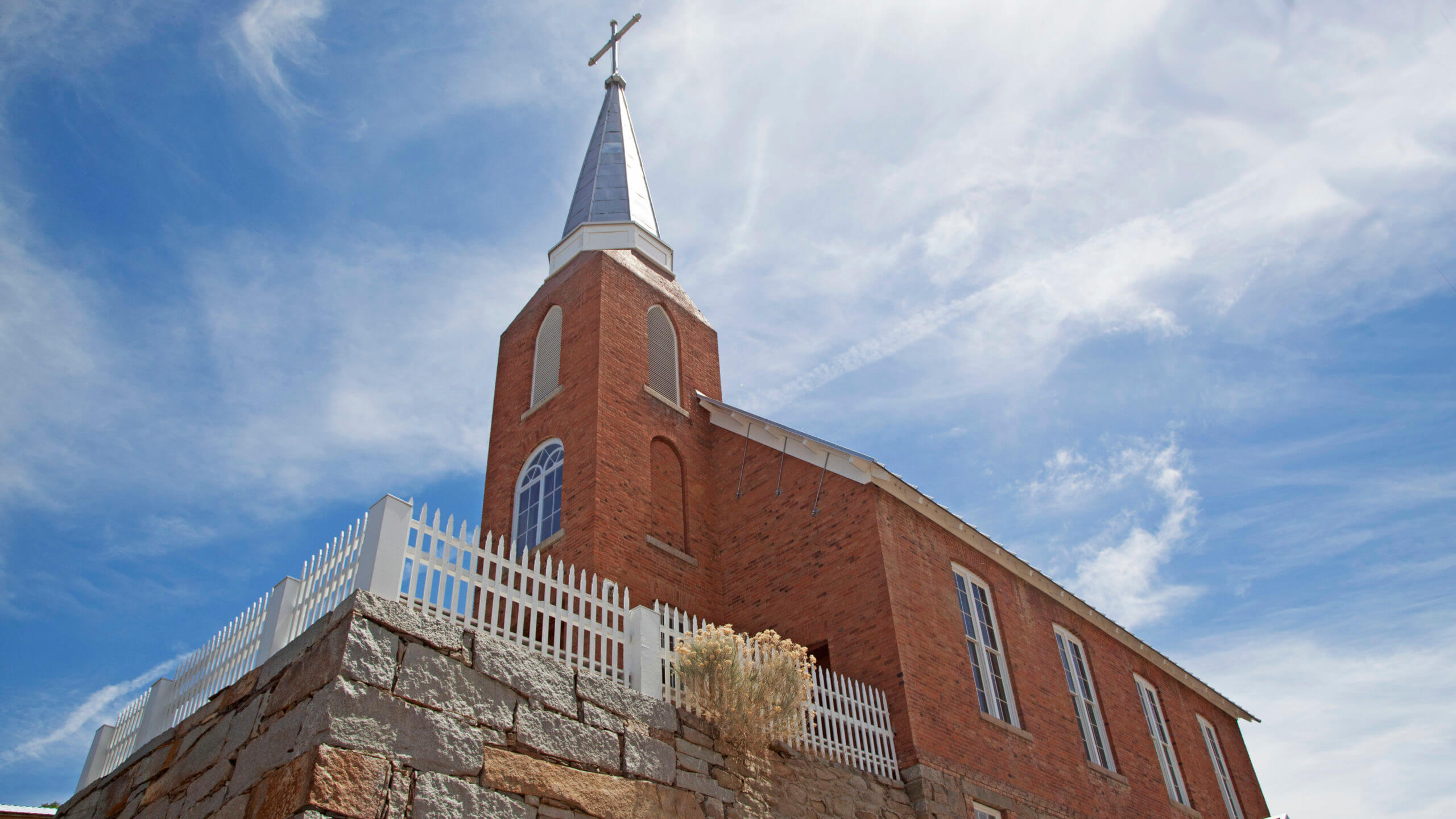 After you peel yourself away from your newfound love affair with Main Street, you'll have to try to avoid a view of one of Austin's impressively restored churches. Considering Austin sprung to life after a silver discovery in the canyon, the town itself is perched high above the Reese River Valley below, clinging to high desert canyon walls. As you move through town be sure to look up, you'll see not one but three churches. You're starting to get why the town is often referred to as The City of Churches now, arentcha?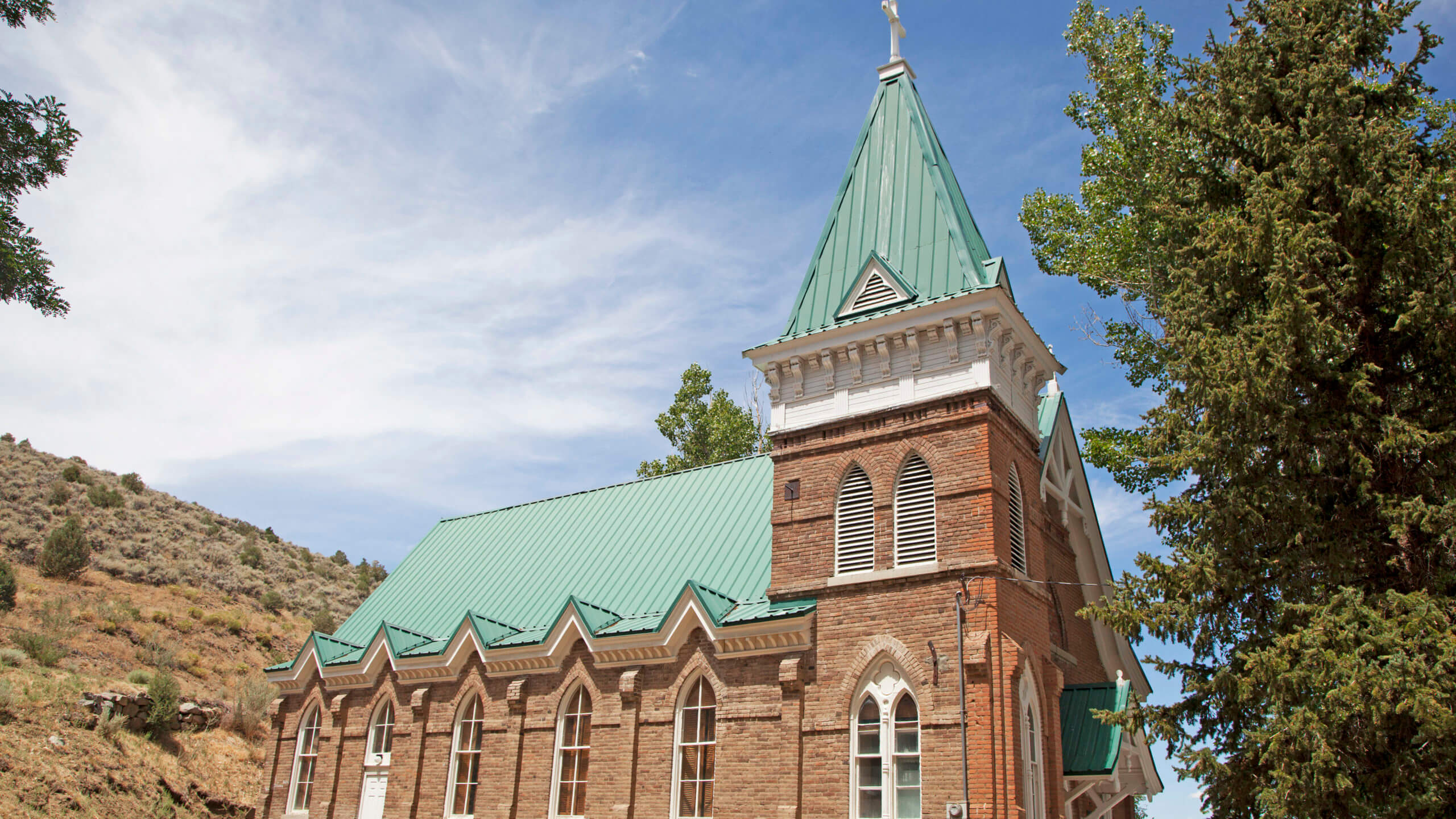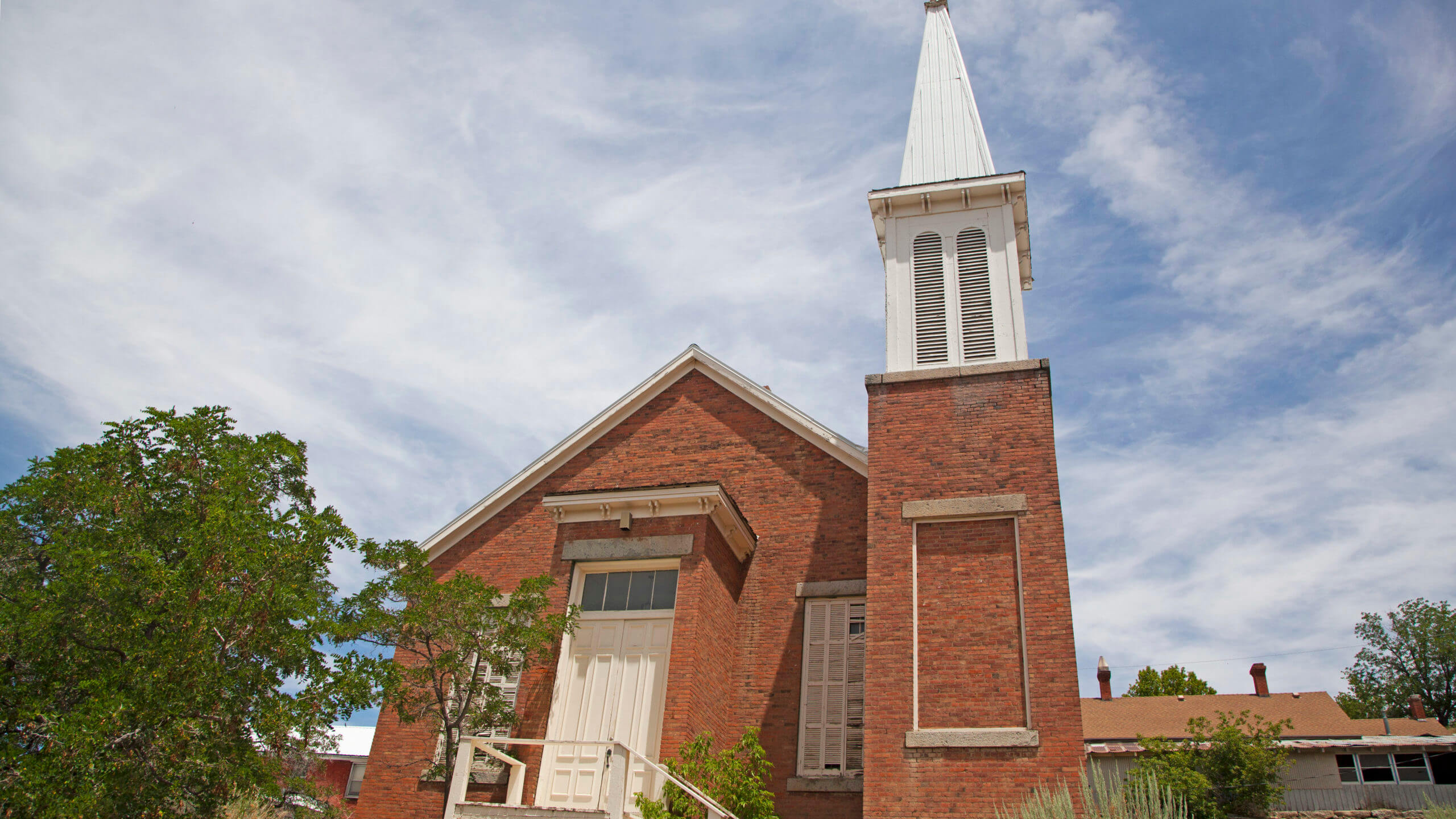 The Methodist Church, St. George's Episcopal Church and St. Augustine's Catholic Church tower above, seem to keep a watchful eye over Austin while perfectly contrasting those bold Nevada skies. The Methodist Church serves as Austin's Town Hall, and St. Augustine's has had an impressive facelift and is Austin's Cultural Center. St. Augustine's was added to the National Register of Historic Places in 2003, and it's basically an emergency to walk up there and check it out. If you can't make the climb, all 3 are honored by a Nevada Historical Marker that you can take in on that cute little main drag.
3. Land The Best NV Bauble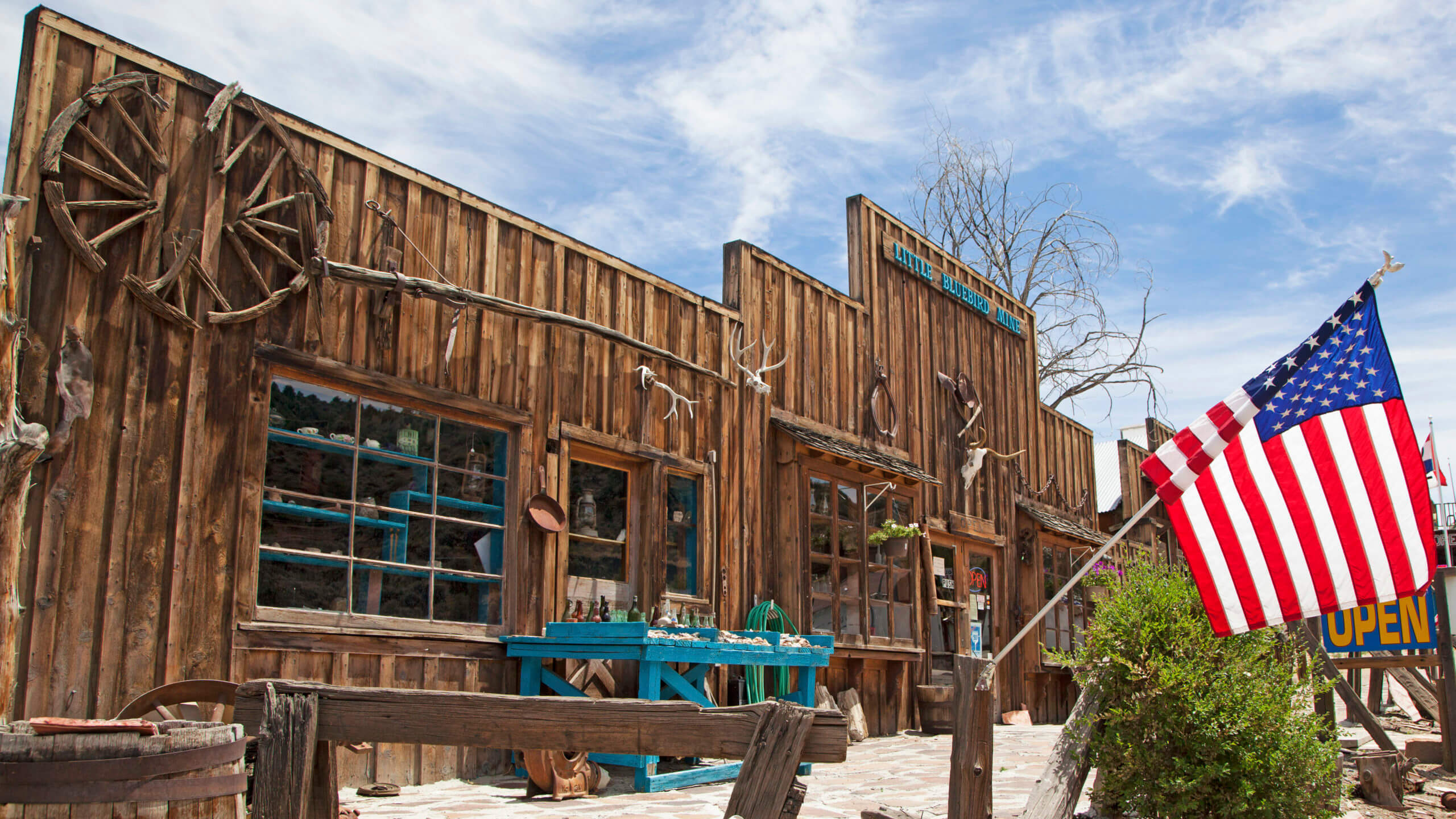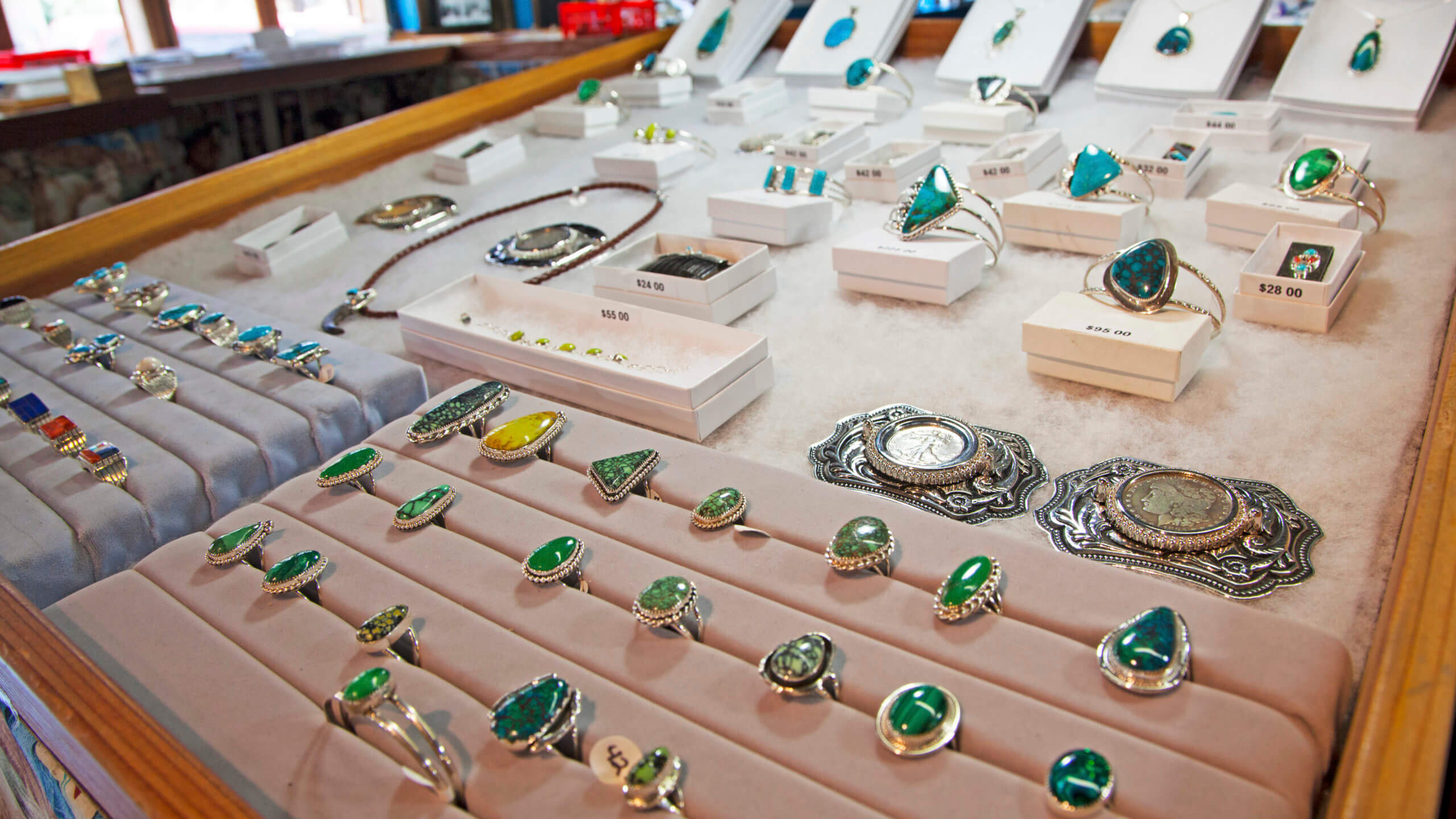 Did you know that Nevada has the most turquoise mines out of any other state? If you're anything like me, when you travel to a new place you want to snag yo'self something sweet to remember it by, and yow, if this isn't the Holy flipping Grail in Nevada, I don't know what is. Next on the list is hitting up the Jason's Art Gallery turquoise shop, which is also located right in the core of downtown Austin. The place is chock full of Nevada-mined turquoise, but buyer beware: you'll want to buy up all of it. The price is on point, the color and style variety is incomprehensibly satisfying and the owners are so next-level kind they'll make you feel like you're coming over for dinner. Now how do ya like that?
4. Admire 10,000 Year-Old Petroglyphs With 100-Mile Views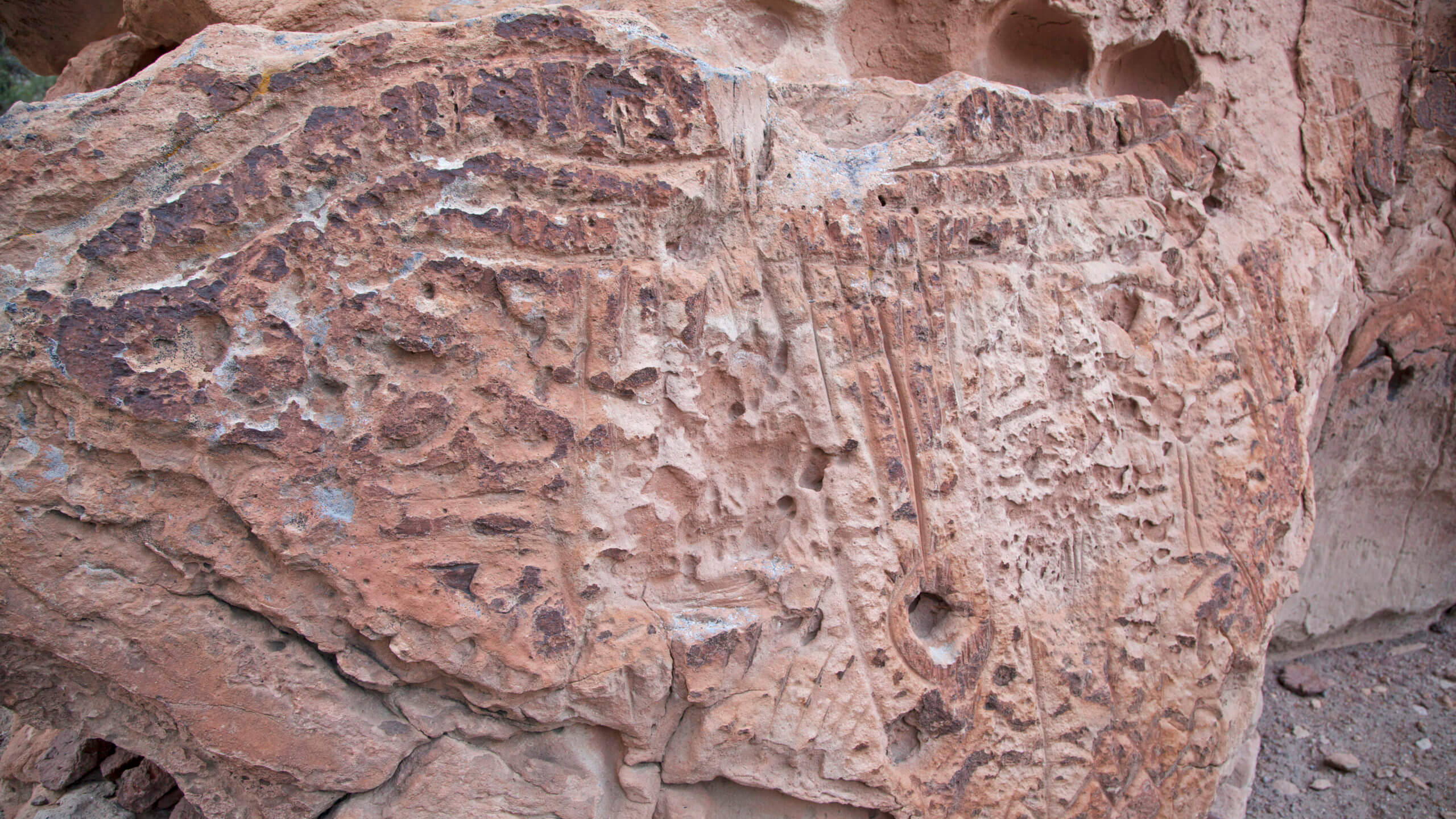 You can go down a serious rabbit hole in Austin. Before you know it, you've spent eight hours in this quaint euphoria when you'd allotted for one. Feel good about this: if you hit all these spots [at a bare minimum, anyway] you can at least say that you've dipped your big toe in the awesomeness that exists in the city limits. You got a dose of Wild West history…now you can peel back the onion another layer with some ancient American Indian info. Jump back on Highway 50 to embark on the rest of your tour, and drive about 30ish minutes to Hickison Petroglyphs. If you're sticking to the Austin loop [why wouldn't you!?] or continuing down the trail, Hickison is worthy of a pit stop because it's jam-packed with rock carvings that date back to 10,000 B.C. There are a few different trails going on here, but one [short one] takes you right by a huge panel of these beauts, and continues up to the summit where you can drink in 100-mile views of the Big Smoky. Stay on the lookout, you might even luck out and spot a notorious gang of friendly burros—The Hickison Burro Herd—who call the valley home.
5. …Or Check Out Some Drool-Inducing Pictographs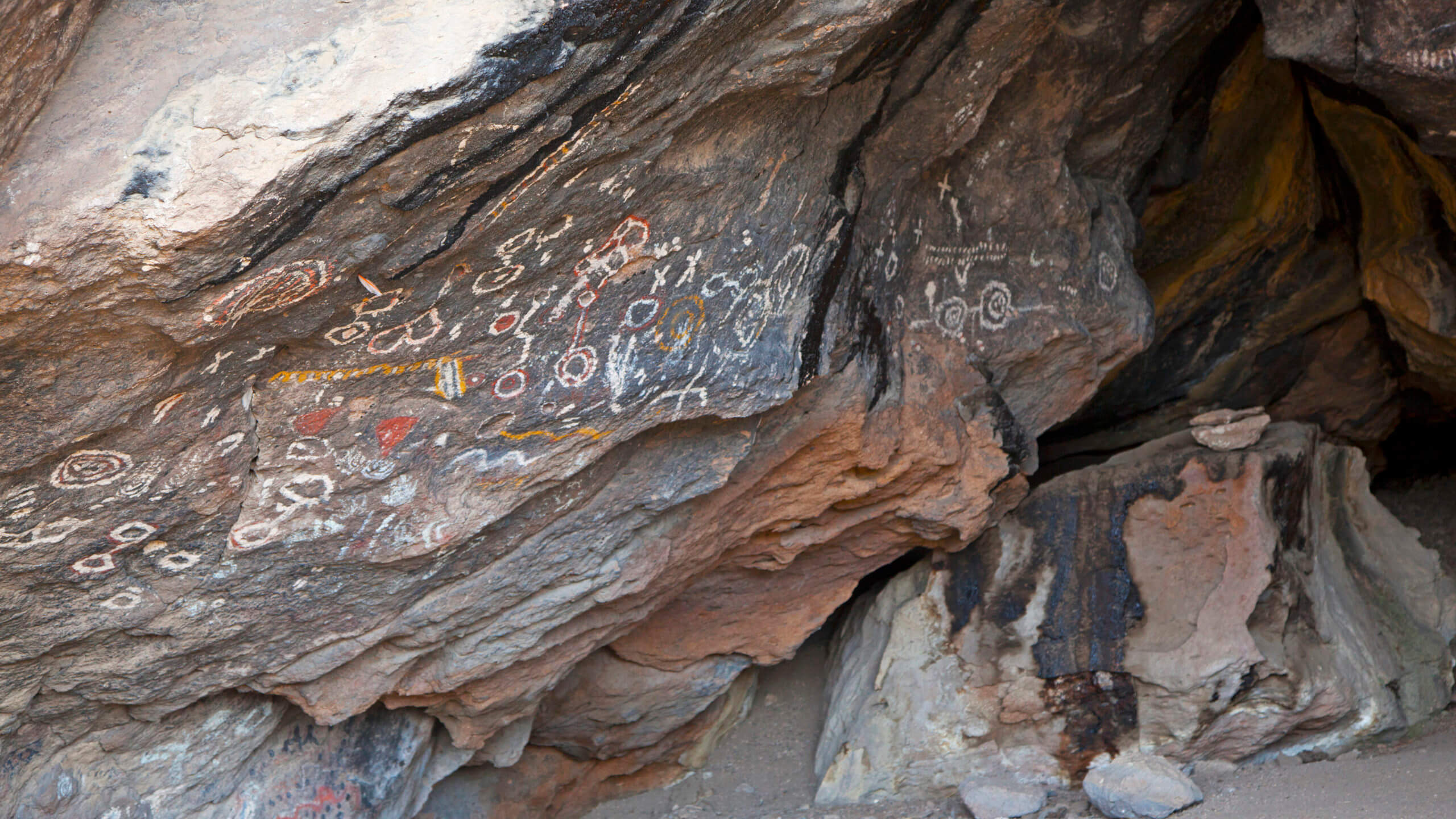 …and if you want to kick up the American Indian vibes even more, head 30ish minutes south of Highway 50 to what experts are saying are the best pictographs in NORTH AMERICA. Different than rock carvings [aka petroglyphs,] what is found at Toquima Cave are pictographs, or drawings on the rock face…10,000-year-old prehistoric finger painting if you will left by ancient Shoshone who once lived in the Big Smoky. The direction and remoteness of the cave have kept it beyond pristine for thousands of years, making countless illustrations in red, white, black and yellow pigment easy to identify. Plus, I'll bet you a hundred bucks you wont see another soul during your entire trip to the cave at Pete's summit, that's under the radar this stunner is.
6. Redefine Relaxation With Spencer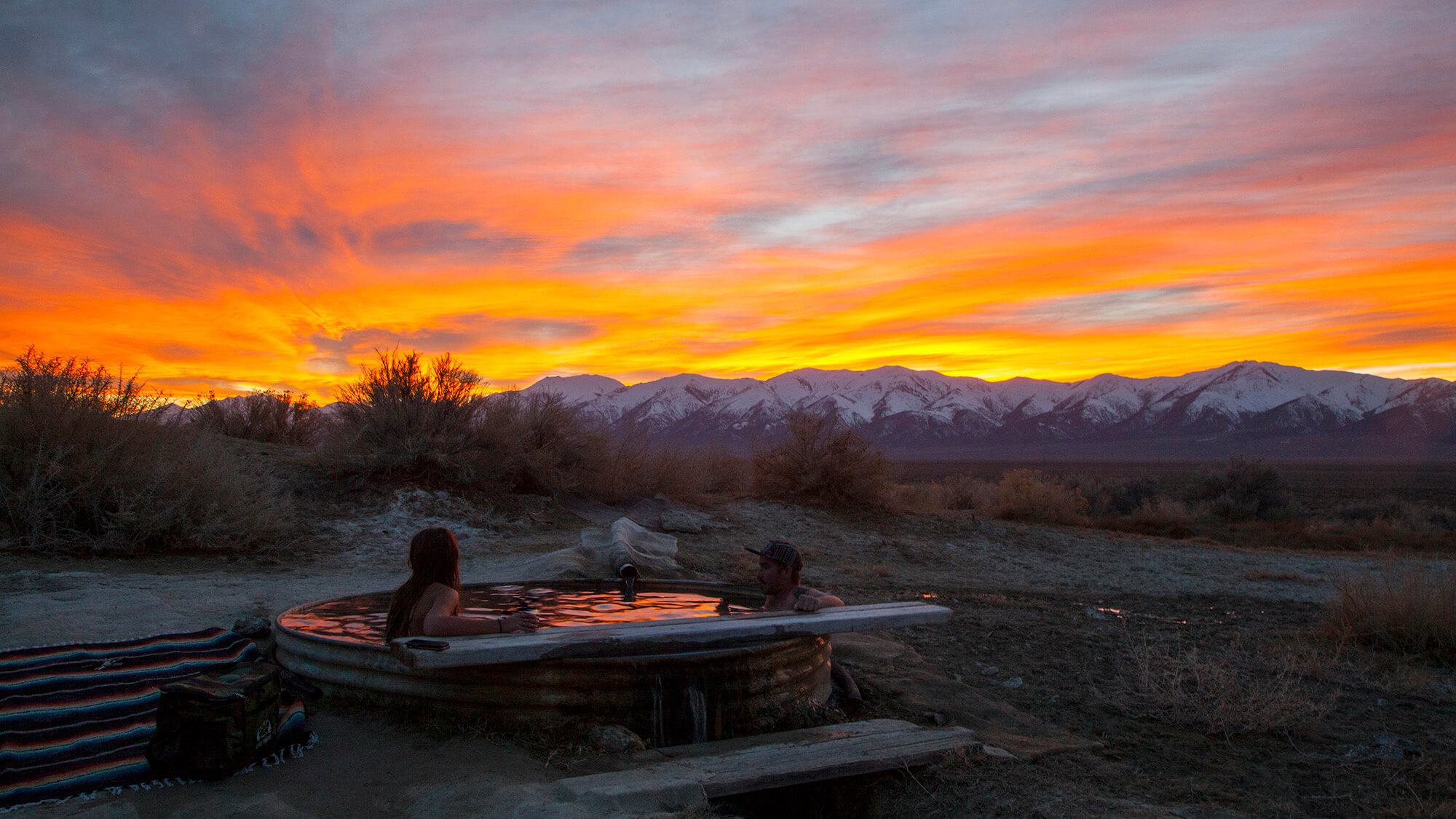 Time to face the music: if you've come to Nevada and gone home without hitting one of Nevada's 300 natural hot springs, you've missed the mark. HARD. In fact, if I could spend all of my days, out of cell range, soaking in a Nevada hot spring with views people would pay to access, I'd die a happy woman. Happy place doesn't even begin to describe it, truly. When you're near Austin, you just so happen to be in luck: one of the best hot springs in the entire state is found about 30 minutes away, maybe 10 minutes away from Toquima.  From Pete's Summit, flip a U-ie and head back toward Austin. Spencer Hot Springs will be on your right, where you can choose from three natural tubs to unwind in. It's public, you probably wont find more than a handful of people, and the water is always the perfect temperature no matter the season. Need I go on?  PRO TIP: Stake out the lowest source pool, the one that overflows into several small ponds. There's a school of goldfish who live here. Too cute to be true, right?
7. Get Some R&R In The Gateway To The Toiyabes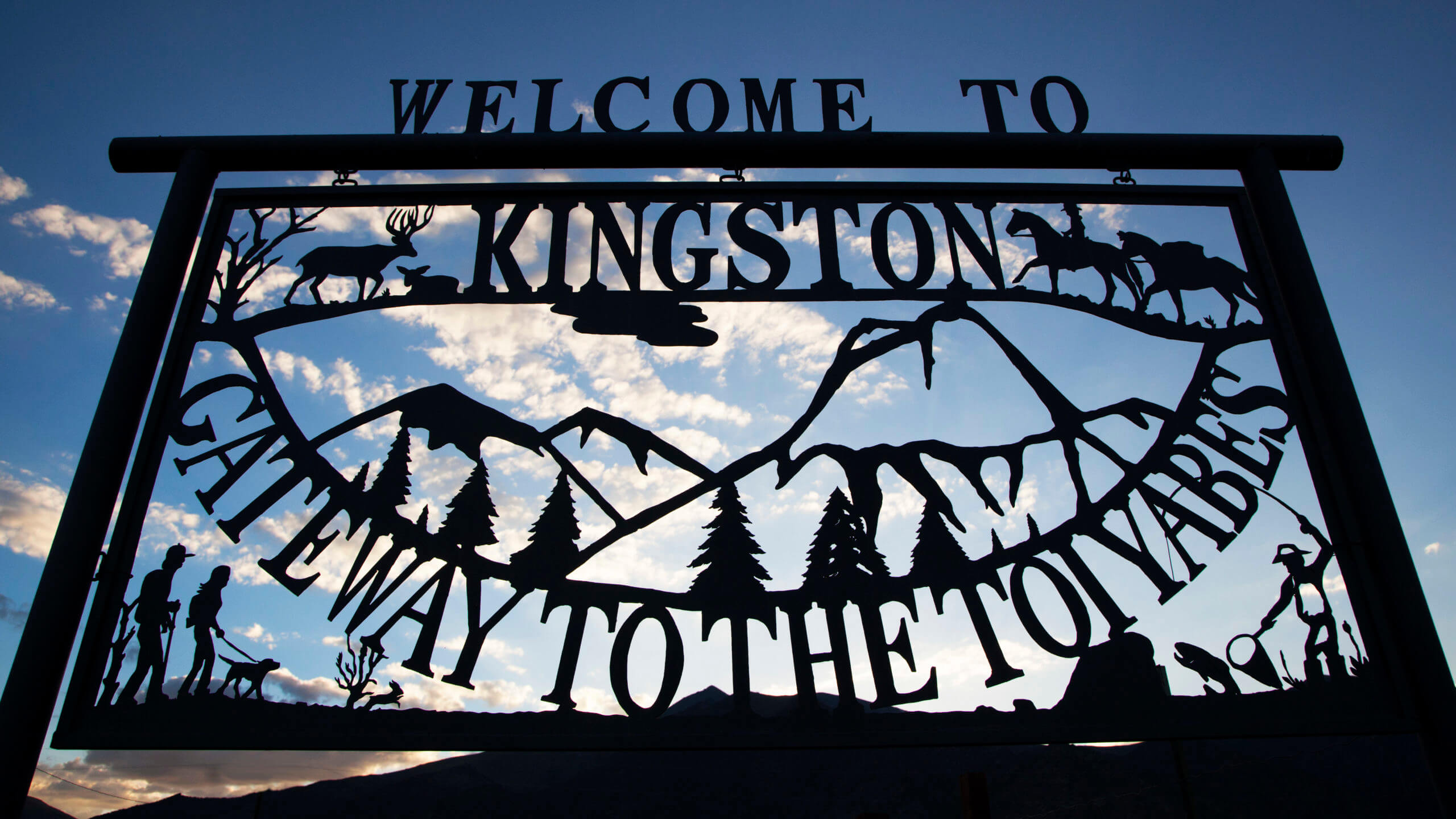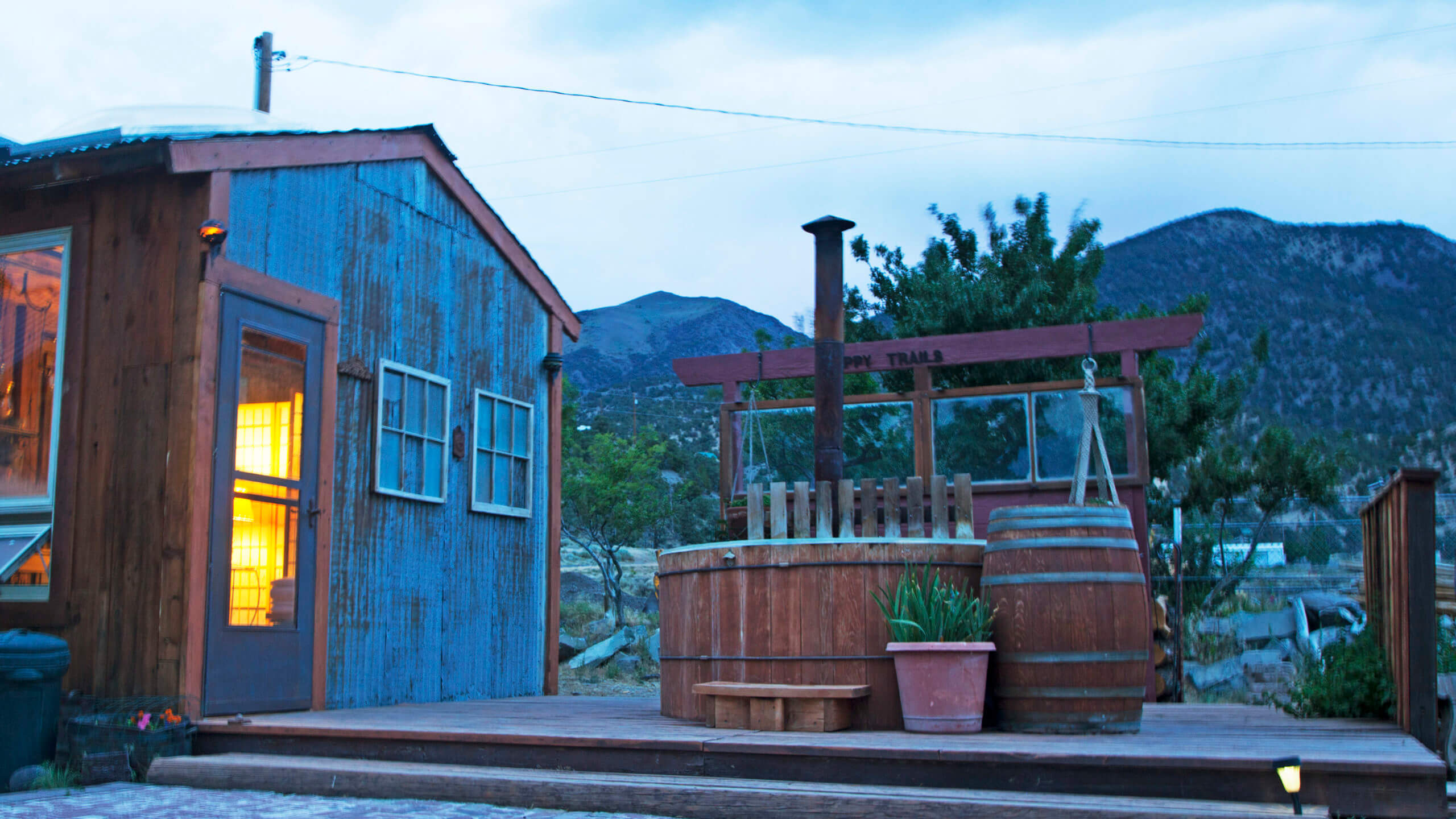 And if hot springs aren't really your bag, rest easy [I'll try not to judge you.] You can head directly across the valley to Kingston at Miles End B&B where you can kick up your feet in a wood fired hot tub. YEAH. It's like I'm really giving you all the keys to the castle, now. Proprietors John and Ann Miles have masterfully renovated small, perfectly comfortable yet lavishly decorated rooms. And here's a pro tip straight from me to you: pay the twenty bucks to have them cook you dinner. Don't ask why, just do it.
8. Grab A Night Cap At The Best Bar In The Middle Of Nowhere…Even Men's Health Will Back That Up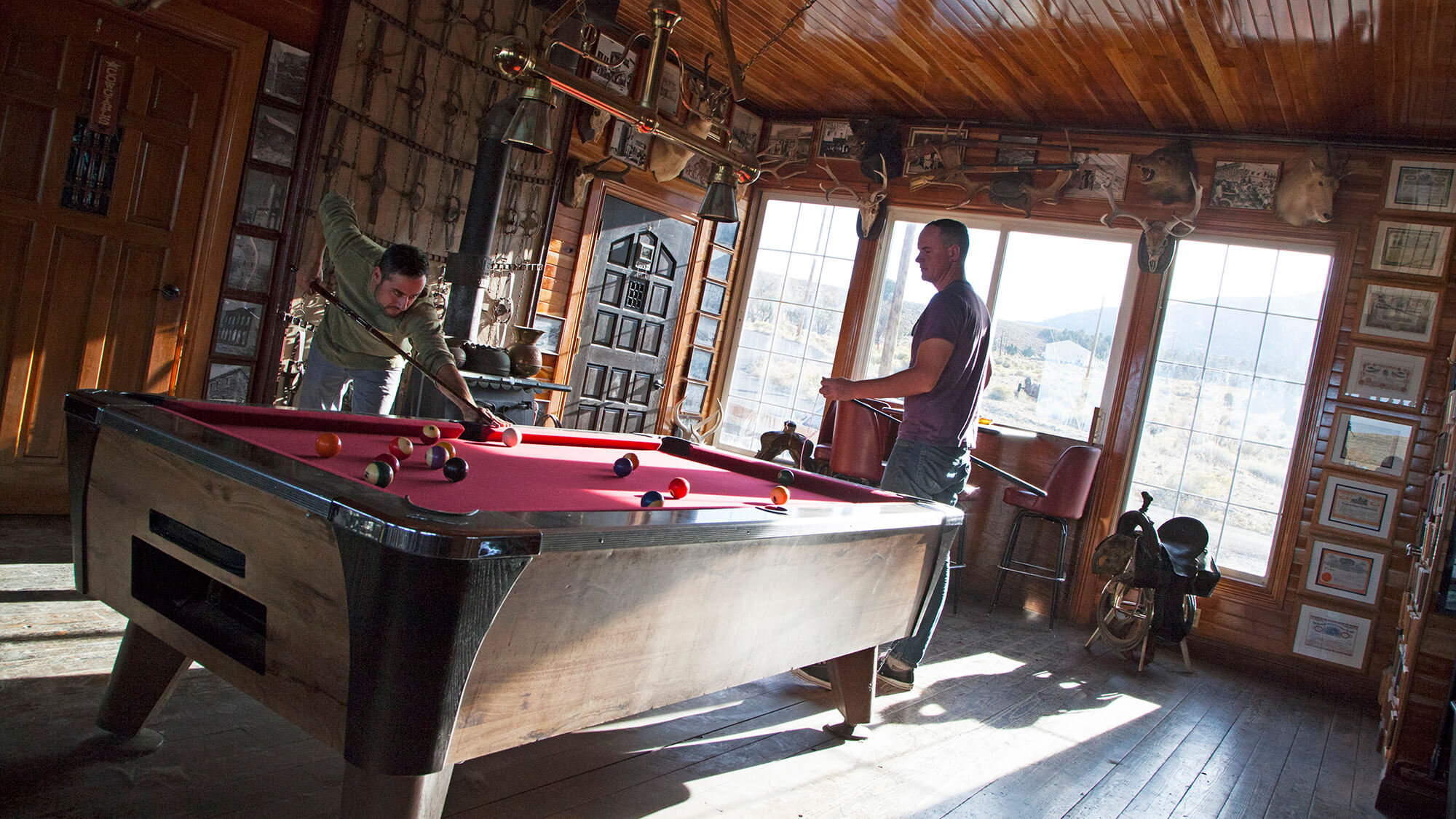 Once you're settled in and have soaked yourself into submission, walk about a block down the dirt road and hit up what Men's Health considers to be one of the best rural bars in America. We're talking about none other than the Lucky Spur Saloon. Trust me, one foot in the door and you too will get it. Be sure to bring your camera with you too—all the bar stools are positioned in front of gigantic windows, dishing up incomparable views of the Big Smoky below. Plus, the convo with the locals is pretty danged good, too.
9. Tour Kingston Canyon, And All Its Arc Dome, Bunker Hill Glory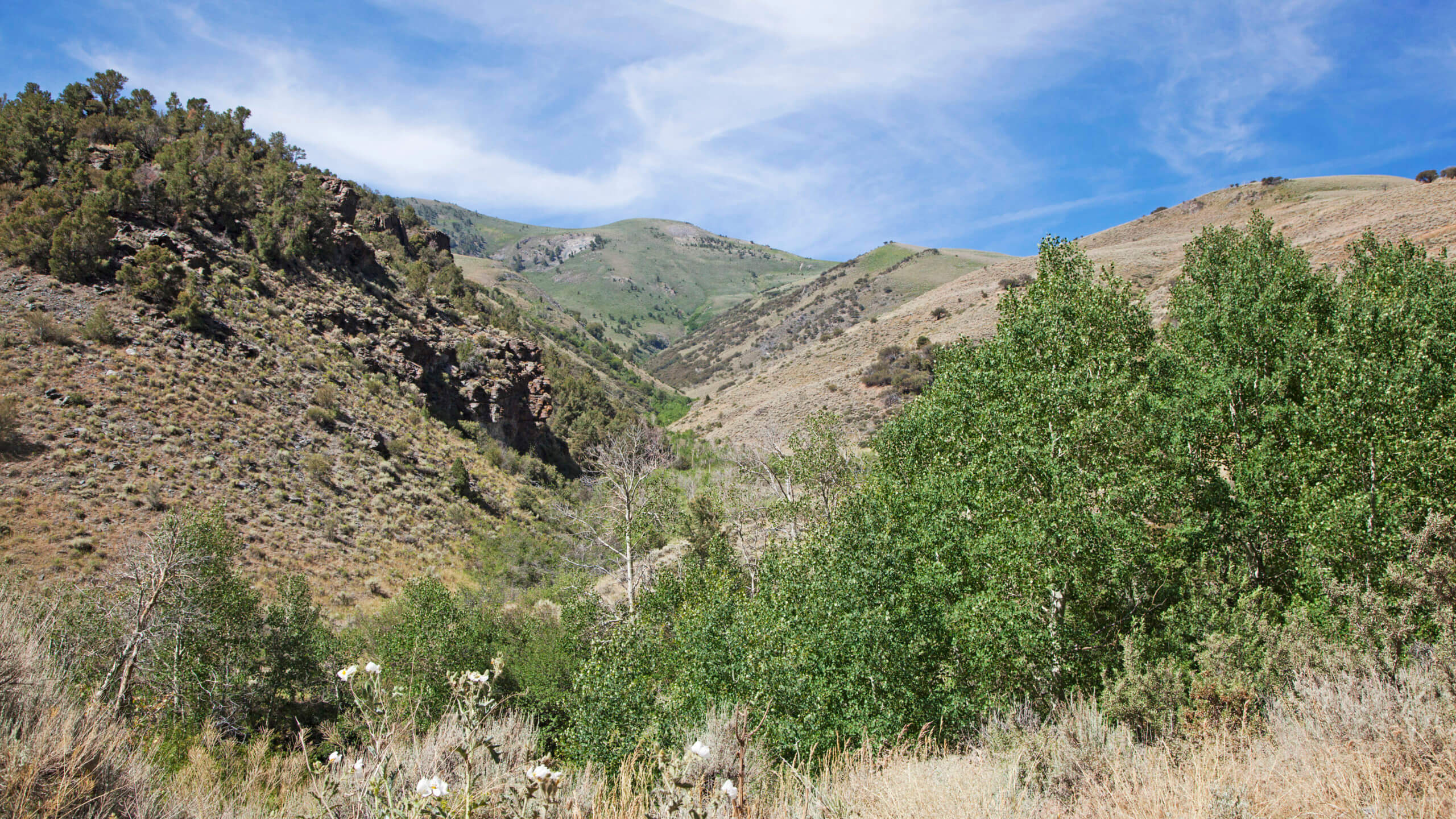 Maybe you did it right and rolled into Kingston after dark—after all, checking out these places is def a multi-day adventure challenge. Fingers crossed that you get to wake up at Miles End—if so, you'll be rewarded with some killer mountain views as the place is positioned right in the mouth of Kingston Canyon. Once you score a breakfast you'll have to try to forget about [it's that good] take the back road through the canyon back up to Austin and Highway 50. This single-lane dirt path isnt traversed by many [except the locals,] dishing up the back to nature experience this jaunt was screamin' for. Chase rainbows at Groves Lake, or bag some of the peaks the Toiyabes are known for. Set up camp in the canyon, and nab Arc Dome, the highest mountain in the third largest county in the U.S., or Nevada's 7th tallest peak. That, or set your sights on Bunker Hill, the 9th tallest peak in the state. Keep your eyes peeled: you may hit a legit Nevada jackpot and come across the sheepherding that started in the 1800s and continues to go down in the Canyon to this day.
10. Check Out A Real Life Castle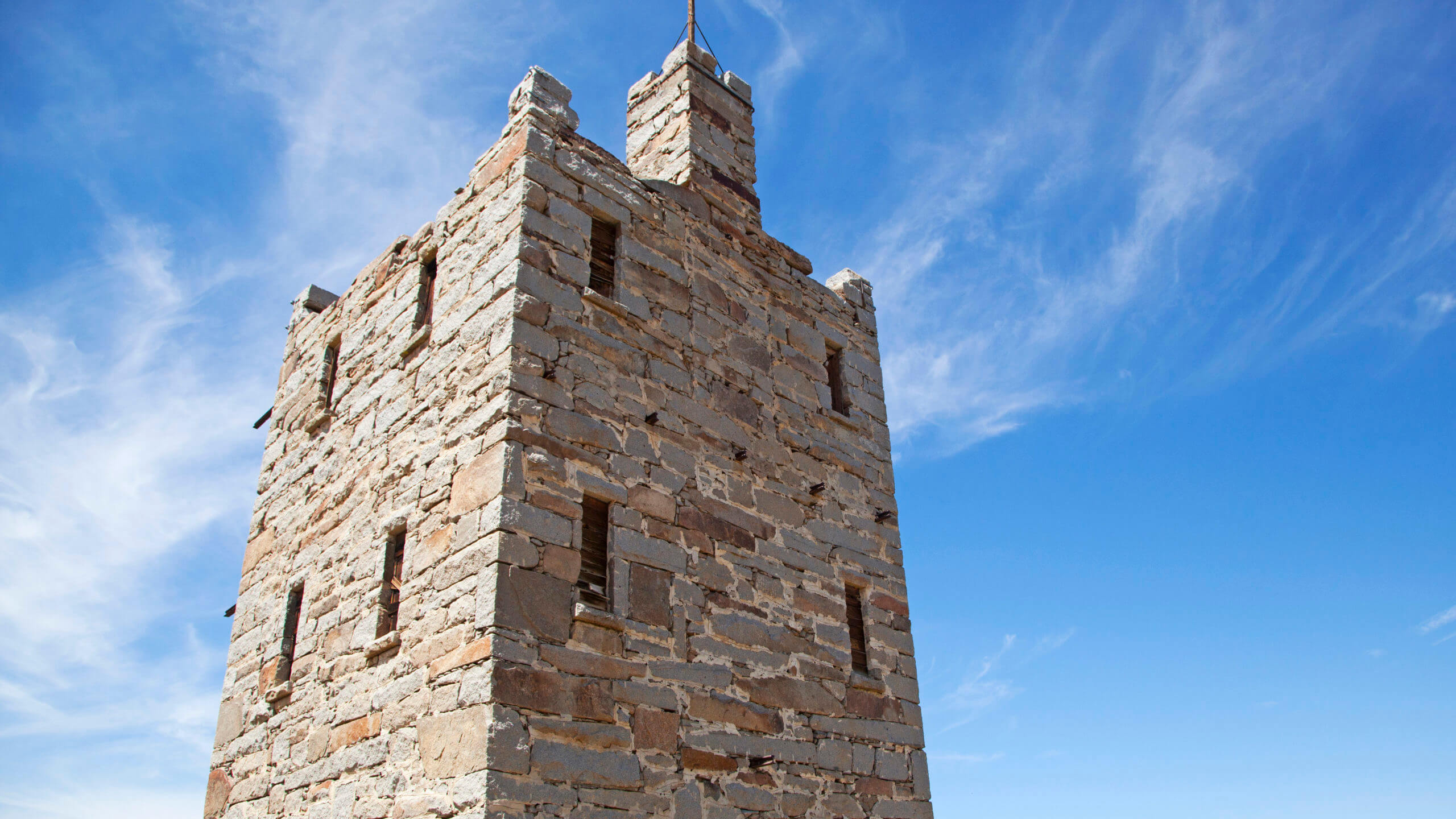 Kingston Canyon will spit you out into Reese River Valley, just southwest of Austin, which will perfectly tee up your final adventure spot: Stokes Castle. Going into this, if I told you you'd visit a three-story castle, straight outta the 1800s would you believe me? Yeah, I wouldn't believe me either. 'Tis true, this gem truly does exist and was modeled after an Italian villa by a mega-rich silver tycoon in 1897. If the churches and other remarkable historic edifices in Austin don't get you jacked up, Stokes Castle assuredly will. The Stokes family only lived here for about a year, but had quite the swanky romp when they did. Gargantuan slabs of granite complete the exterior, while the interior incorporated opulence miners only dreamt of, like a fireplace on each floor, plate glass windows, and a patio designed for sunbathing on the rooftop terrace. Crazy, right? Plus, they chose this location because of the 60-mile views of the Reese River Valley below. The castle is protected by a fence [vandals wrecked the chances of us getting any closer,] but your cup will assuredly runneth over with photo ops and the vantage point is, without a doubt, something to write home about.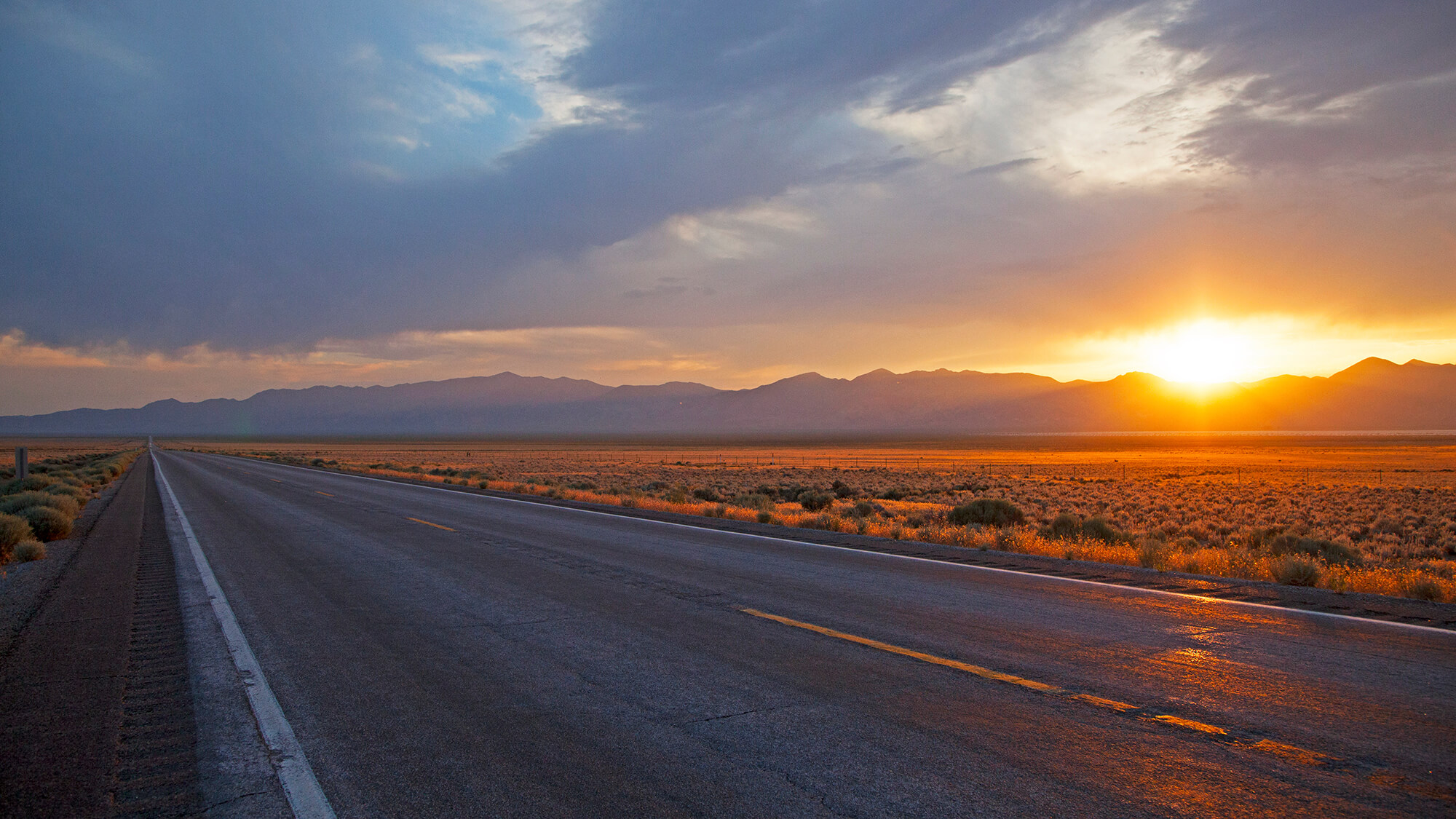 Travel Nevada PRO TIP: On your way back to Reno you'll be riding the same route the legendary Pony Express riders used in the 1860s. Best yet, the original path [as in, you can see an actual path foraged in the sea of sagebrush] is just outside of Austin…something you'll pass by on your way home. You'll also pass by a handful of original Pony Express Stations, worthy of a visit, but this is the closest you'll get to a path that was the real deal…just outside Austin. Do what you gotta do—tour the Austin Historical Society, snatch up some turquoise, grab dinner a milkshake the Toiyabe, whatever—just make SURE you time the drive back home to go down when the sun sets. Will sights like this have you coming back for days? You'll just have to answer that one for yourself.
Get Inspired
Related Stories