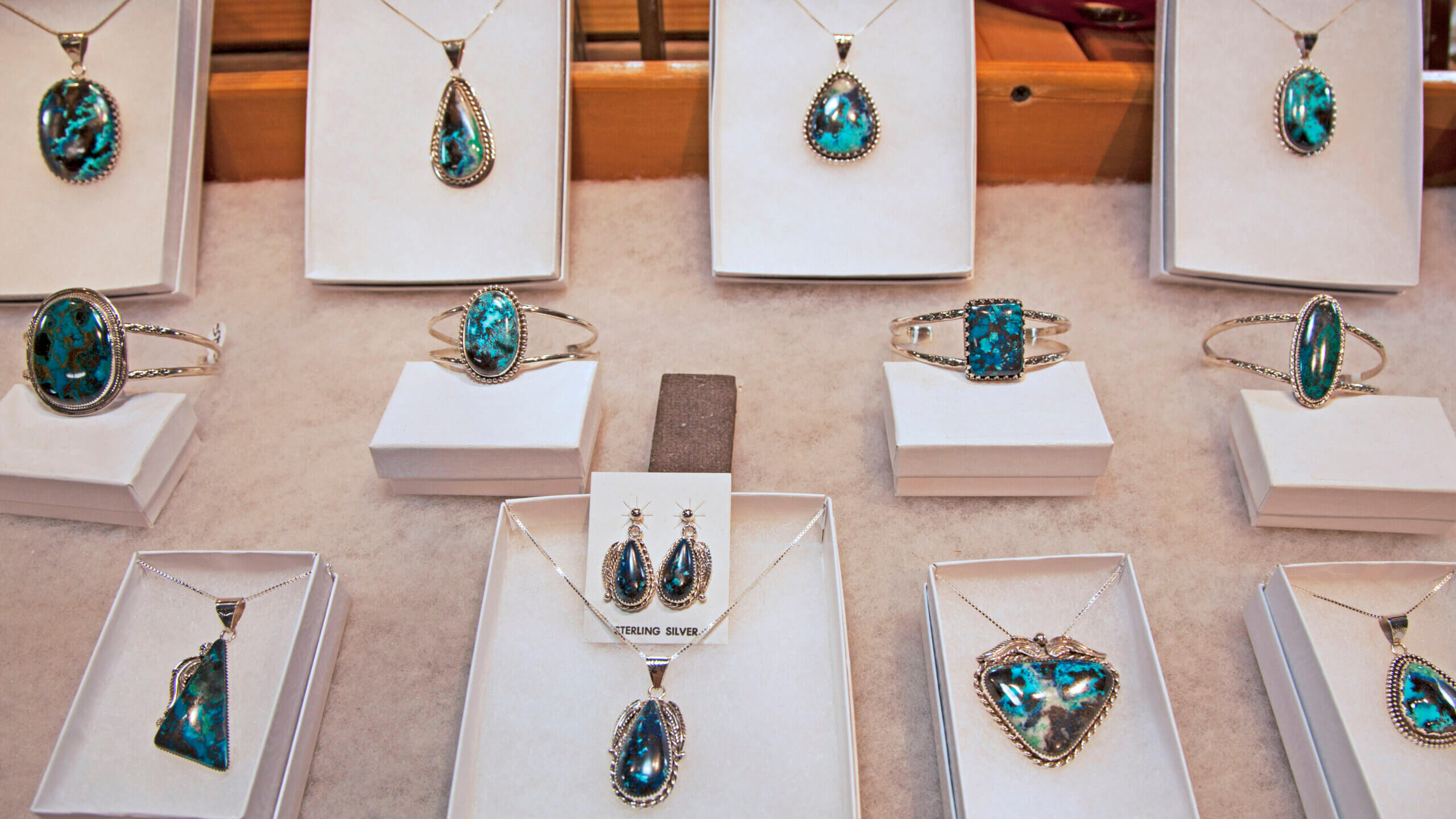 10 Reasons We're Stoked On Austin (And You Should Be Too)
If we could tell you that you could check out a 150+ year-old ghost town, grab onto some Nevada-mined turquoise, explore a pristine backcountry canyon, and visit the most spectacular pictographs in all of North America all in one afternoon—would you go? How about grabbing a cold one at the HQ of Sagebrush Saloons, taking a dip in a hot spring with 60-mile vantage points, or snagging pics of a three-story castle modeled after an Italian villa? Oh, and all of this runs parallel to a route that Pony Express riders used. Sound good? It does to us too, and all lies in central Nevada, within a 50-mile radius of Austin. Not far from the geographic center of the state, this living ghost town begs to be explored, no matter what it is you're chasing. Here is a foolproof roadmap on exactly how to do it, straight from us to you.
Ready to hit the road? Get in the know on this Austin-area itinerary.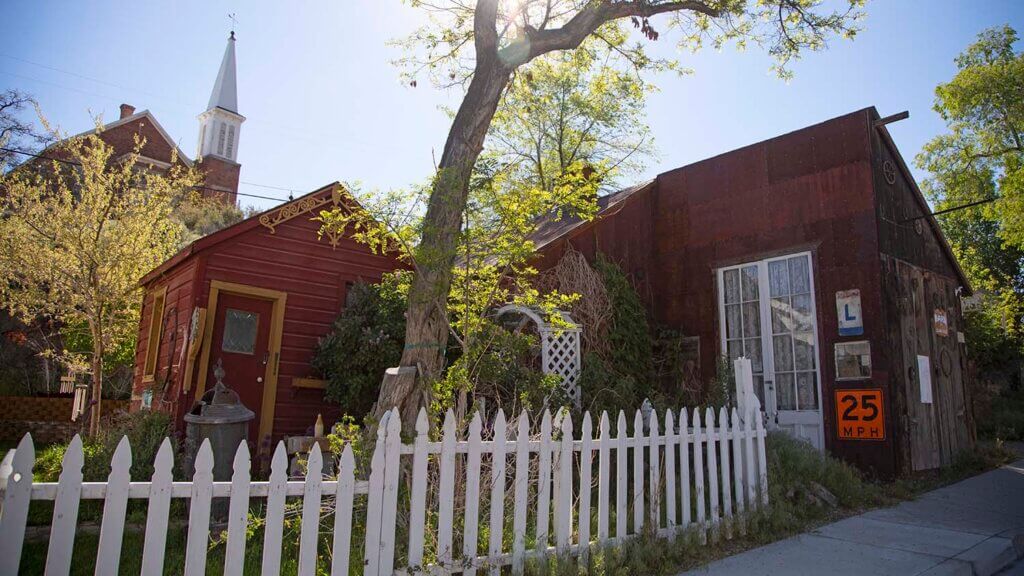 1. Movie Magic On Main
Like you summoned it from a movie-magic dream, so many Austin scenes call you off the highway starting with that big ol' beautiful Main Street. From the church-studded skyline, to a handful of Sagebrush Saloons, historic B&B's, and countless other structures original to the Austin story, there are no gimmicky tourist traps around here—what you see is all the real deal. While Austin was once Nevada's second largest city with more than 5,000 residents, about 200 people live here today, all working to keep the Western boomtown magic alive. Be sure to pack the camera!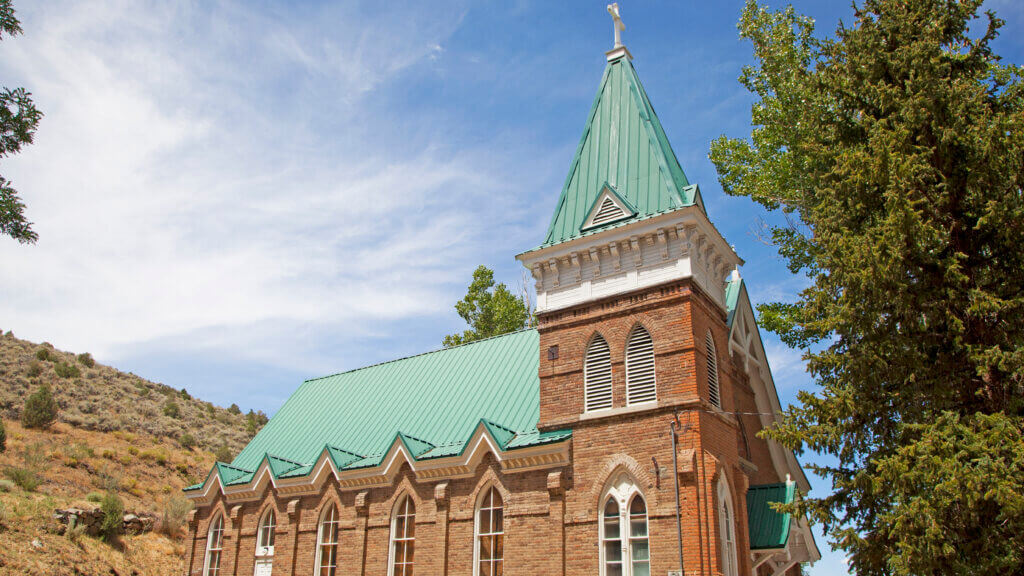 2. Get to Know Nevada's "City of Churches"
After you peel yourself away from your newfound love of Austin's Historic District, make time to learn all about Nevada's "City of Churches." As you explore Austin you'll see three incredible 1800s-era churches clinging to the high desert canyon walls. Hit the streets to explore the Methodist Church, St. George's Episcopal Church, and St. Augustine's Catholic Church—which in recent years, has evolved into a local community and cultural center.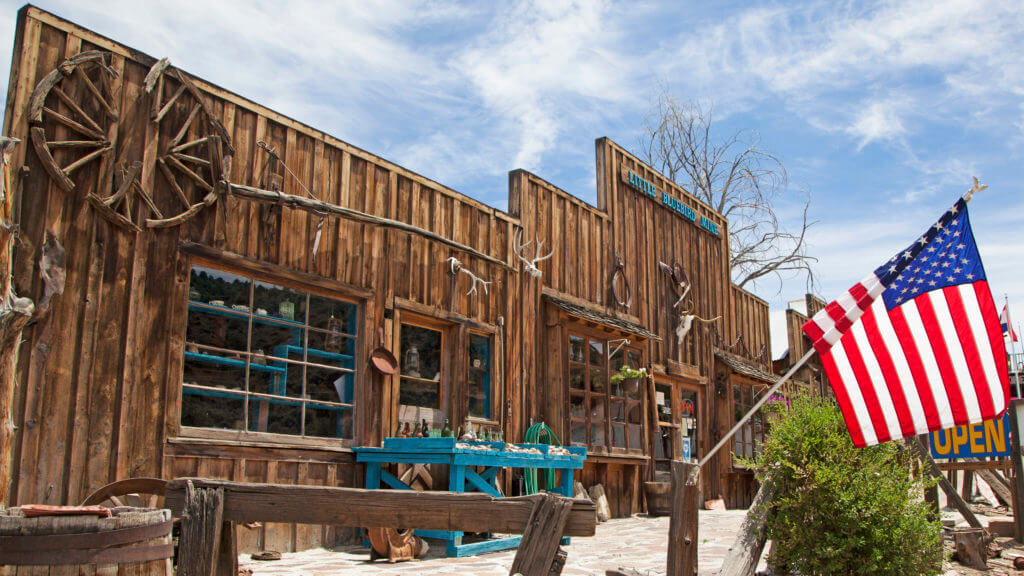 3. Land the Ultimate Nevada Souvenir
The holy grail of Nevada souvenirs—we can promise you on that. In the heart Austin's historic main street you'll find Jason's Art Gallery, or Little Bluebird Turquoise, chock full of Nevada-mined turquoise from the Little Bluebird turquoise claim that lies just north of town. Within, you'll find everything from money clips, to bolo ties, earrings, necklaces, rings and beyond. Best yet, what you'll find here is not only locally sourced and made, but also easily caters to just about about everyone's budget, too.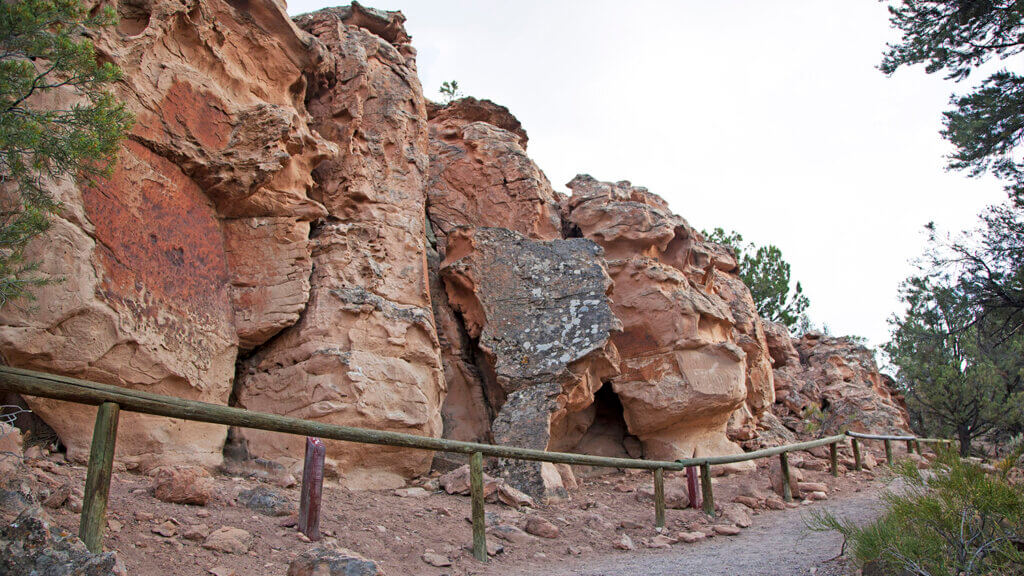 4. Admire Ancient Petroglyphs with 100-Mile Views
With a dose of Nevada's Wild West history under your belt, now it's time to peel the pages all the way back to evidence of Nevada's first inhabitants. Situated along the Loneliest Road east of Austin, embark on the rest of your central Nevada tour to Hickison Petroglyphs. Many panels of ancient petroglyphs lie within, documenting time the Western Shoshone spent in and around this part of Nevada's Great Basin. There are a few different trails going on here, but one (short hike) takes you right by a massive panel of illustrations, then continues up to the summit. From this northern vantage point, drink in 100-mile views of the Big Smoky below. While you're here, be on the lookout for the protected resident Hickison Burro Herd, who calls the valley home.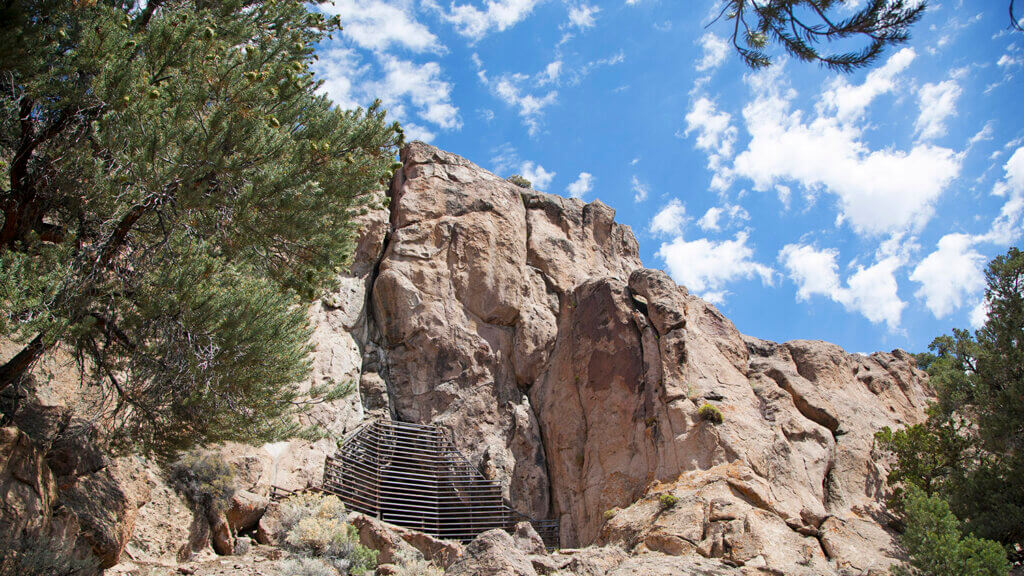 5. See the Most Vibrant Pictographs in all of North America
Ready to dive even deeper into the Nevada story? Drive about 30 minutes south of Highway 50 to Pete's Summit to access what experts have designated to be the best example of pictographs in all of North America. Different than petroglyphs, what is found at Toquima Cave are pictographs, or drawings left by the Western Shoshone thousands of years ago. The cave's orientation and remoteness have kept it beyond pristine for thousands of years, making countless illustrations in red, white, black and yellow pigment easy to spot. The cave is protected from vandals with a large steel grate, though the slots are spaced wide enough apart you've got plenty of room to have a look, or slide a camera lens through.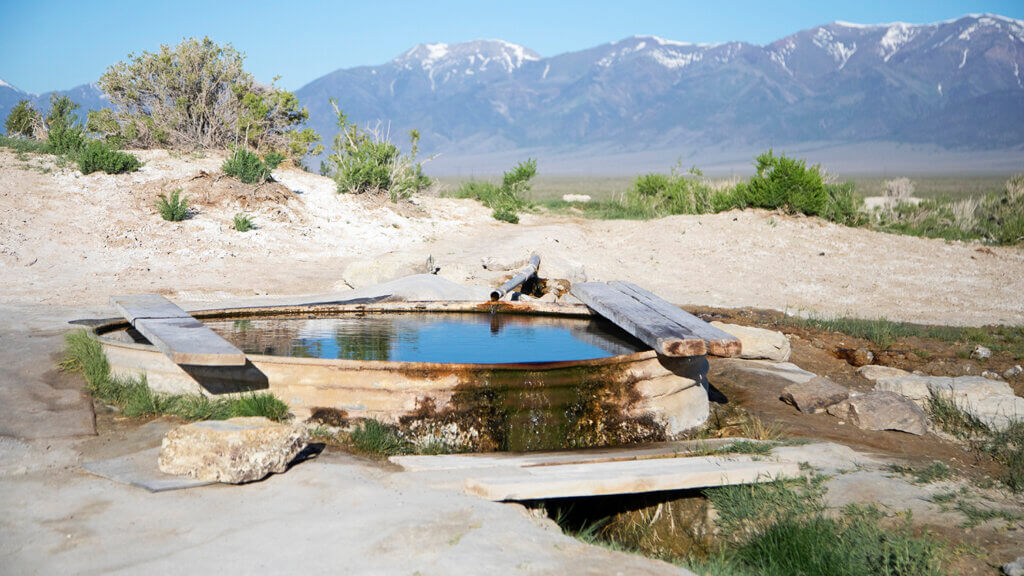 6. Hit the Reset Button at Spencer Hot Springs
"Happy place" doesn't even begin to describe the wondrous Spencer Hot Springs. If you're in the Austin area, one of the best hot springs in the entire state lies about 30 minutes away—make sure to stop and have yourself a soak. If you're coming from Toquima Cave, head westward into Big Smoky Valley, then take your pick of three natural tubs to slide into. Spencer Hot Springs lies on BLM-managed lands meaning it's public and available to everyone. Chances are you will share the tub with another super-soaker, but rest assured they're likely to be there for the same reasons you are. Best yet, a visit to Spencer is foolproof no matter the season because you can control the temperature by pushing the source pipe in and out of the tub. If you can, try and get here around golden hour—those Big Smoky sunsets never disappoint.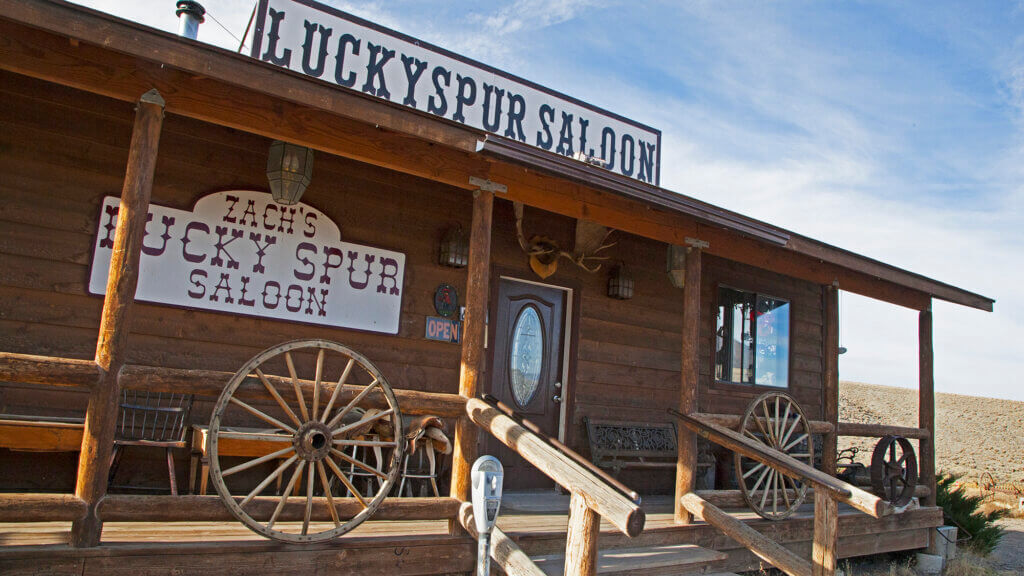 7. Get a Nightcap at the Best Bar in the Middle of Nowhere
Once you've soaked yourself into submission, make sure to stop and visit the Sagebrush Saloon HQ at Kingston's Lucky Spur Saloon. Dubbed the "Best Bar in the Middle of Nowhere' by Men's Health back in 2011, one foot in the door and you'll see what we're talking about. Be sure to bring your camera along with you—with incredible vantage points of Big Smoky Valley below, this is one view you won't wanna miss.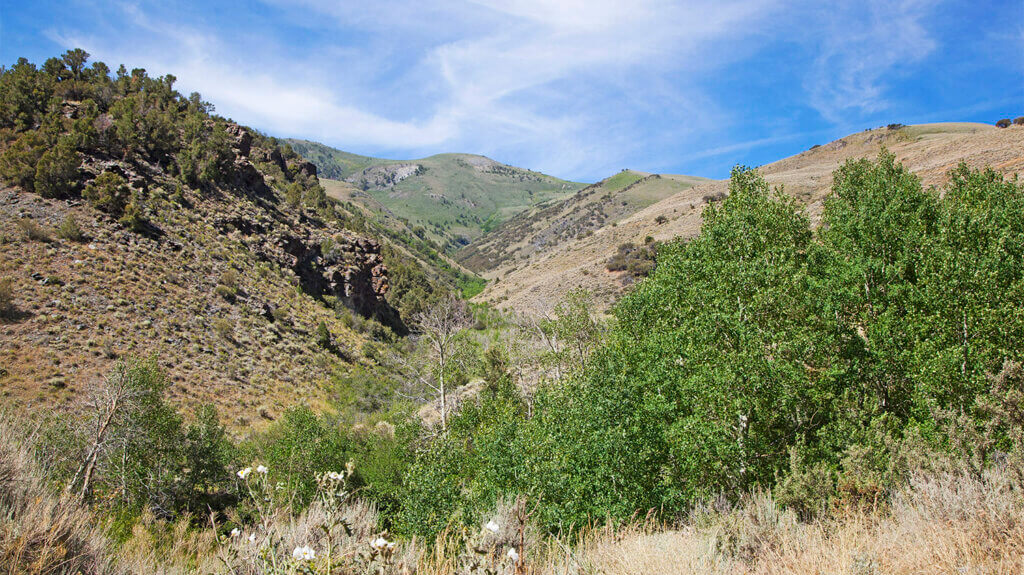 8. Take a Ride Through Kingston Canyon
Maybe you did it right and rolled into Kingston after dark—after all, checking out these places is def a multi-day adventure loop. From Kingston, instead of jumping back on Highway 376, follow the backcountry access through Kingston Canyon near the back (or western) edge of town. This single-lane dirt path isn't traversed by many (except mostly locals,) serving up the back-to-nature experience this jaunt needed. Chase rainbow trout at Groves Lake, or bag some of the peaks the Toiyabes are known for. Set up camp in Kingston Canyon, then jump on the recently rebuilt Toiyabe Crest Trail to back some of Nevada's most iconic peaks, at Arc Dome and Bunker Hill. Even if you aren't planning on hiking or fishing, this route promises incredible views of unblemished high desert countryside.
Travel Nevada Pro Tip
Traveling through Kingston Canyon requires a high clearance vehicle with 4×4 capability, and backroads driving know-how. This single lane road is narrow, with deep mud in spots and falling rock road obstructions. Before you drop into this cell-service-free canyon, be sure to check with the locals on road conditions.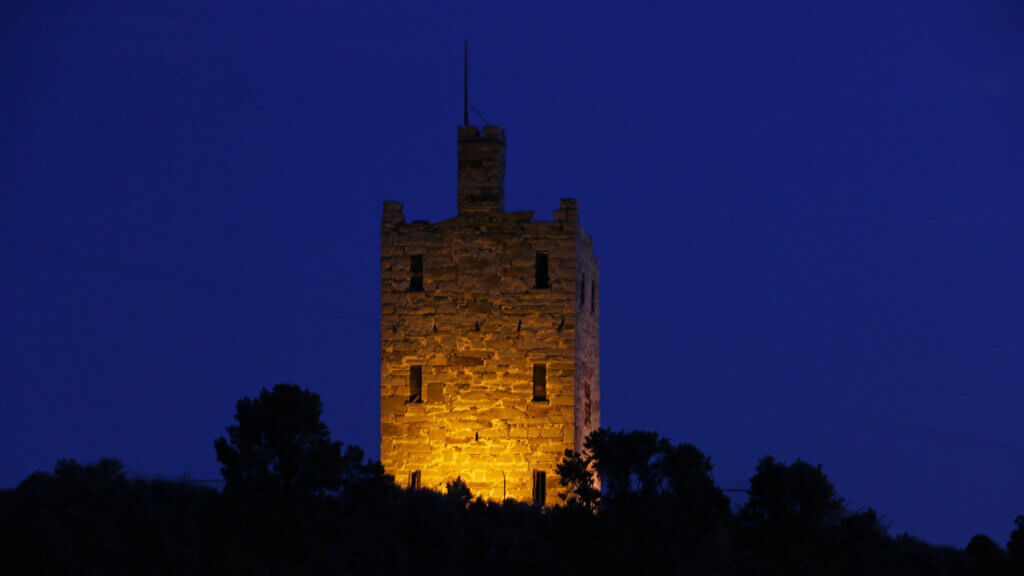 9. Check Out a Real-Deal Castle
Kingston Canyon will drop you into Reese River Valley just southwest of Austin, which perfectly tees up up your final adventure spot: the one and only Stokes Castle. This 1800s-era gem was modeled after an Italian villa by a mega-rich silver tycoon in 1897. If the churches and other remarkable historic edifices in Austin don't get you jacked up, Stokes Castle should do the trick.
If you can believe it, the Stokes family only lived in the castle for about a year, but lived life pretty damned lavishly when they were here. Gargantuan slabs of granite complete the exterior, while the interior incorporated opulence miners only dreamt of, like a fireplace on each of the three floors, plate glass windows, and a patio designed for sunbathing on the rooftop terrace. Plus, they chose this location in specific, thanks to the 60-mile views of the Reese River Valley below. The castle is protected by a fence (vandals wrecked our chances of us getting any closer,) but there are plenty of photo ops to get excited about, including shots of the castle itself, and those 60-mile views the Stokes were enamored with.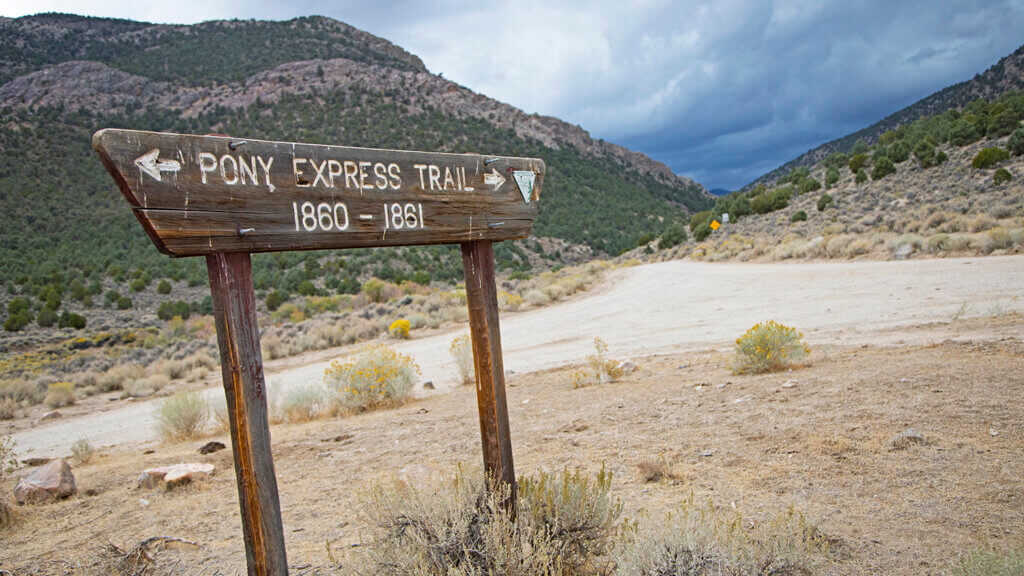 10. Follow the Pony Express National Historic Trail
On your way back to Reno you'll be following the same route legendary Pony Express riders used in the 1860s. Even though this impractical mail service was in operation for less than two years, it left quite a mark on the Nevada landscape, whose stage stops closely followed the Loneliest Road in America. Altogether, there are around 47 old Pony Express Stations along and around Nevada's Highway 50. While you're in Austin, take advantage of one of the easiest places to see this original, forged-through-sagebrush path, which lies on Austin's western edge. A perfect place to pull over the car and snag a photo, the Pony Express Route marker is just a few miles west of Austin—be sure to keep an eye out for a handful of other Pony Express Station ruins at Cold Springs, Sand Mountain, too.
Get Inspired
Related Stories