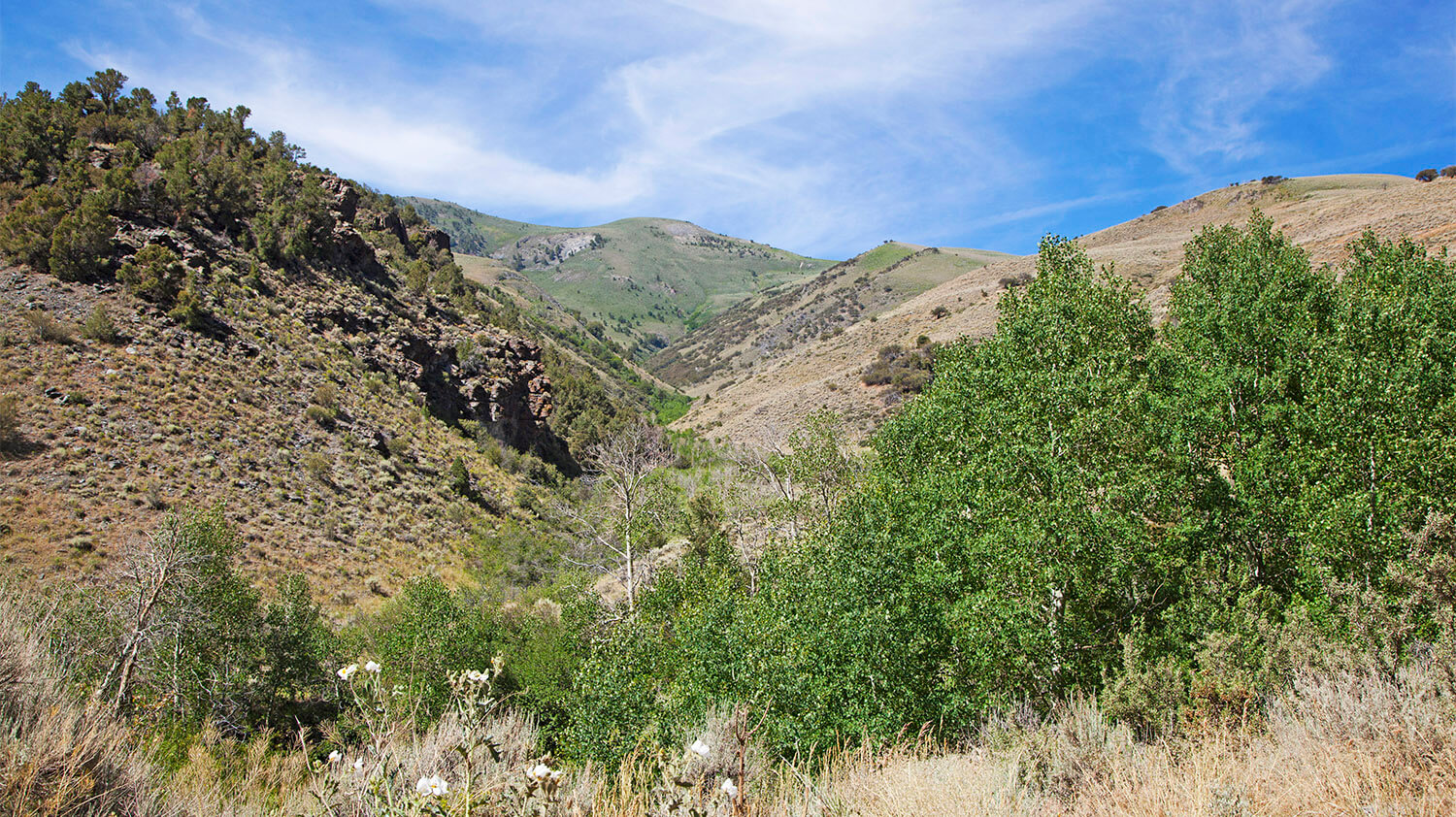 How about dropping off-the-grid and into a weekend of discovering some of Nevada's most spectacular backcountry? Nestled in the heart of the Toiyabe Mountain range directly south of Austin lies the always-alluring town of Kingston, beckoning outdoorsmen of all kinds to discover some of the best camping, fishing, backroads driving, and stargazing in the Silver State found within the crowdless Kingston Canyon. Kingston is one of those Nevada greats that isn't particularly on the way to anywhere—if you're here, you meant to come here, and stay awhile. And with five minutes up the road and into the mouth of the mighty Kingston Canyon, you'll see why this place may just be one of the best kept secrets in the Silver State.
Not far from the geographic center of Nevada, Kingston lies within the Big Smoky Valley, which promises endless adventure, with direct, crowdless access to some of the best examples of pictographs in the continent, natural hot springs, ancient petroglyphs, ghost towns, pristine hiking trails, and beyond. Kingston Canyon makes for the ultimate adventure basecamp—stake your spot at developed, USFS-managed campsites within, or set up a primitive camp just about anywhere else.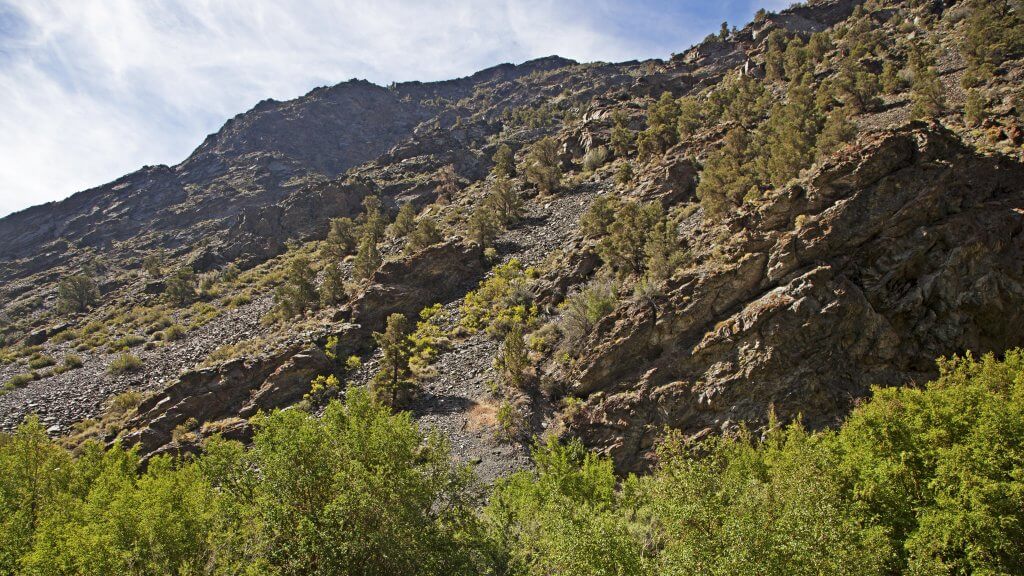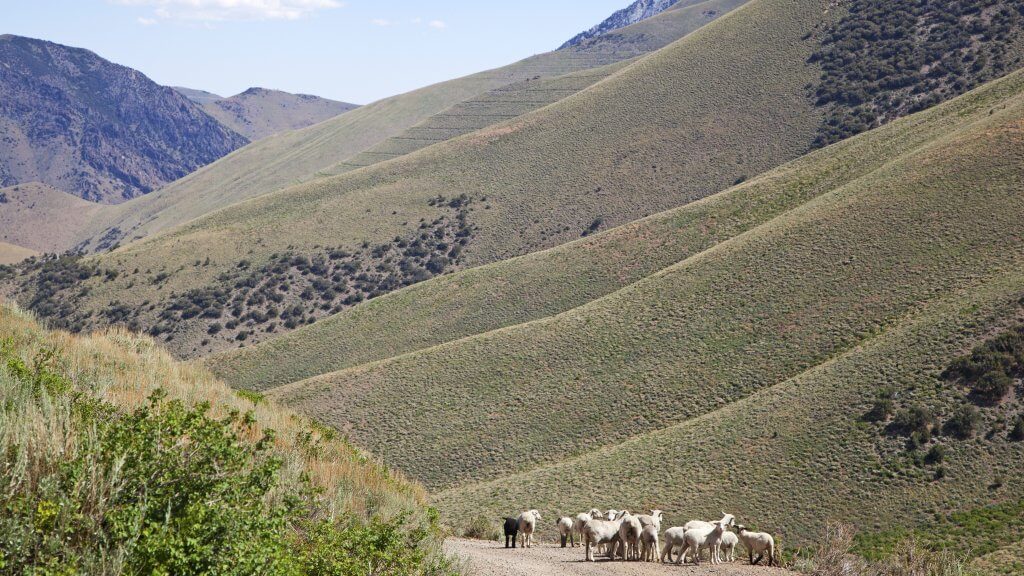 Once you make your way into Kingston Canyon, look for the USFS-managed Kingston Canyon campgrounds on the left side of the road, about 4 miles into the canyon. Beyond the campgrounds, cast a line into Groves Lake, jump on the Toiyabe Crest Trailhead or access to Bunker Hill—one of Nevada's tallest peaks—or off-road your way up and over Kingston Canyon pass and into Reese River Valley. While you're here, keep an eye out for modern Basque sheepherding, along with native wildlife like Desert Bighorn Sheep and the Mountain Bluebird—two Nevada icons.
Know Before You Go
When traveling Nevada backroads, be sure to live by the Dirt Road Code and travel with a 4×4 access and a spare tire. Carry plenty of snacks and water, be sure to let someone know where you're headed and when you plan to return, and practice Leave No Trace methods whenever possible. That, and before casting into bodies of water in the Silver State, be sure to get yourself legal with a proper Nevada Fishing License. Grab one in advance at NDOW's website, and if you're already here, get one at one of the state's many license agents.
Getting There
Kingston Canyon lies within Lander County, directly south of Austin and is located approximately 3.5 hours from Reno and 4.5 hours from Las Vegas. Bottom line? If you're road trippin' the Loneliest Road in America—or Nevada's Highway 50—making Kingston part of your itinerary is a no-brainer. From Austin, follow Highway 50 east to State Route 376, which drops you south into the Big Smoky Valley. From the Highway 50/State Route 376 junction, head 15 miles south, then make a right turn on Kingston Canyon Road, which will bring you into the town of Kingston.
Settle into Kingston for the night, or continue up Kingston Canyon Road to access the canyon itself, Groves Lake, trailhead access to Bunker Hill and other hiking trails, and Kingston Canyon Campground. If you're feeling adventurous—and have the right rig in tow—came back the way you came, or go up and over Kingston Canyon for spectacular Humboldt-Toiyabe National Forest sights and sounds, with 60-mile vantage points into the mighty Reese River Valley below.
Hours:
Kingston Canyon, Nevada campground is open seasonally from May through October each year, weather permitting. For more info on Kingston Canyon Campgrounds, Groves Lake, traveling over Kingston Canyon summit, and the broader Kingston Canyon area, be sure to get in touch with the USFS Austin Field Office at (775) 964-2671.
Admission:
Kingston Canyon Campground is managed by the USFS. Camping here, at both primitive and developed sites, is free.
This Location: