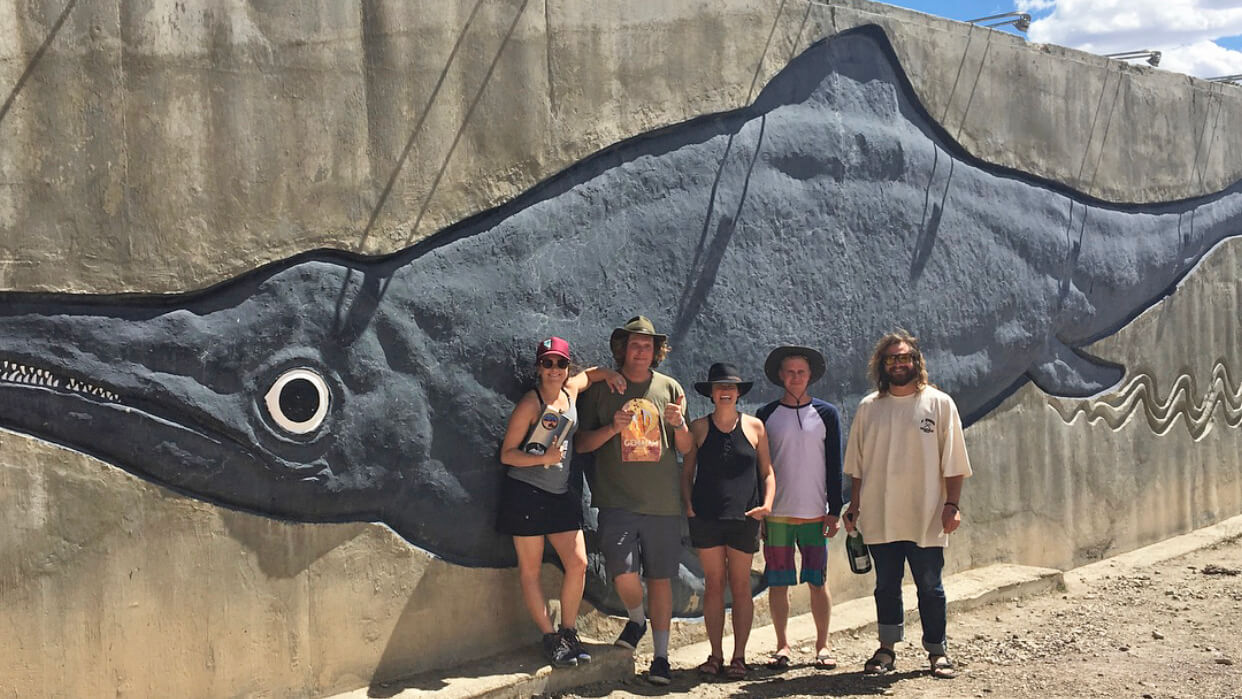 Berlin-Ichthyosaur State Park
This summer, one of Nevada's most loved state parks will receive long-overdue improvements to its access roads through a federally funded grant. To ensure public safety, Berlin-Ichthyosaur State Park will be closed entirely from April 29th through November 30th, 2021 with no access for visitor availability. For more info, get in touch with Nevada State Parks at (775) 964-2440.
You're in for a true Nevada experience when accessing this deliciously remote central Nevada State Park, which wraps a beautiful bow around rich mining history, a crumbling 20th century ghost town… oh, and 225 million year old marine reptile fossils. What a combo, right? While most state parks across the country tend to focus on one main point of interest, Berlin-Icky ropes in all three, offering someone for everyone who crosses that dirt road threshold.
Early Days in Berlin Mining Camp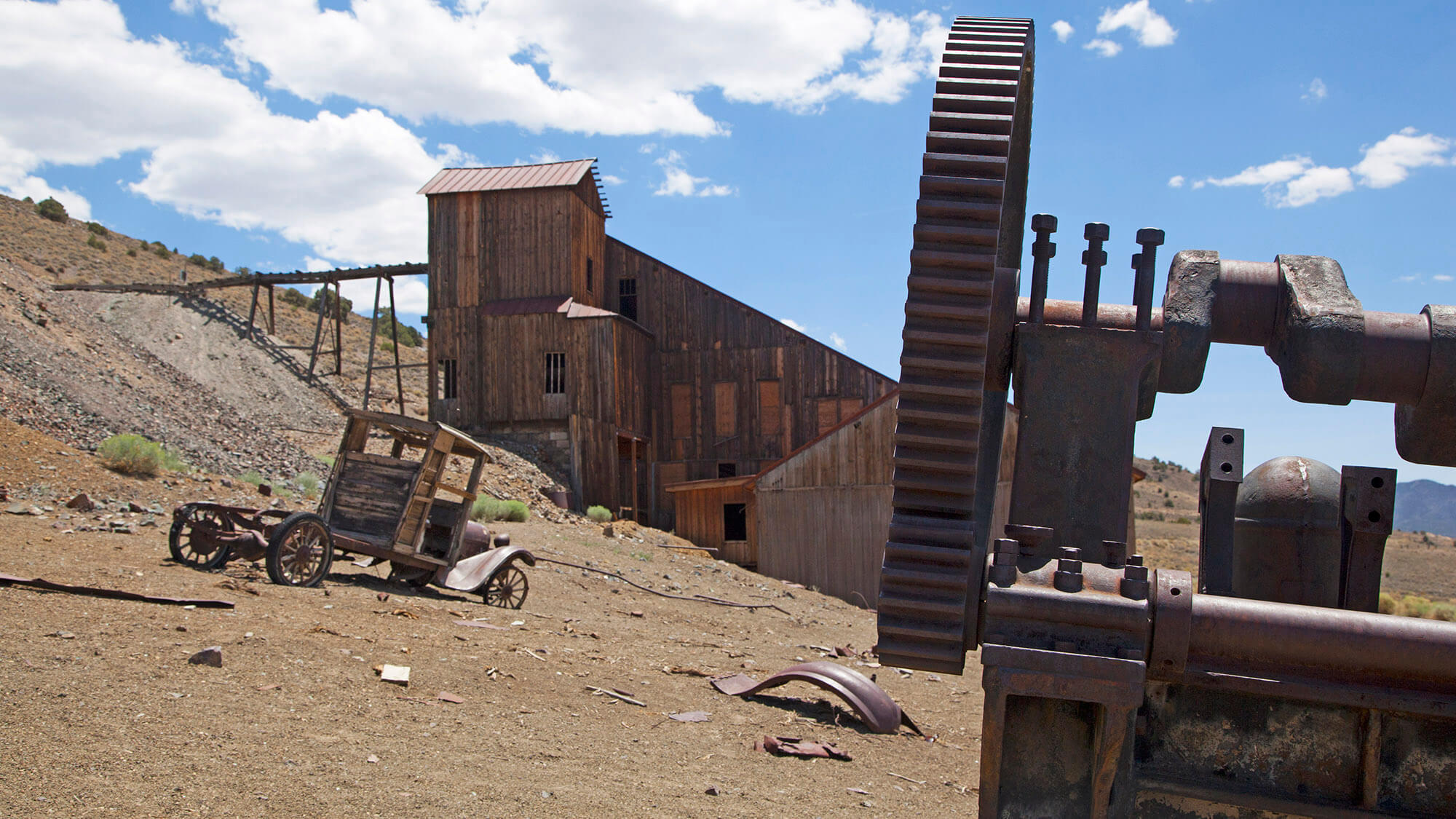 Nestled up against the Shoshone Mountains the mining boomtown of Berlin sprung to life in 1863. After a small group of prospectors discovered silver in Union Canyon, many prospectors followed suit, creating the Union mining camp. Later in 1894, the Union Mining District formed, which was made up of other small mining camps in the area, like Ione, Grantsville and Berlin. The first assay report in Berlin Canyon was in 1869, but it wasn't until 30ish years later in 1896 that the Berlin Mine was officially established.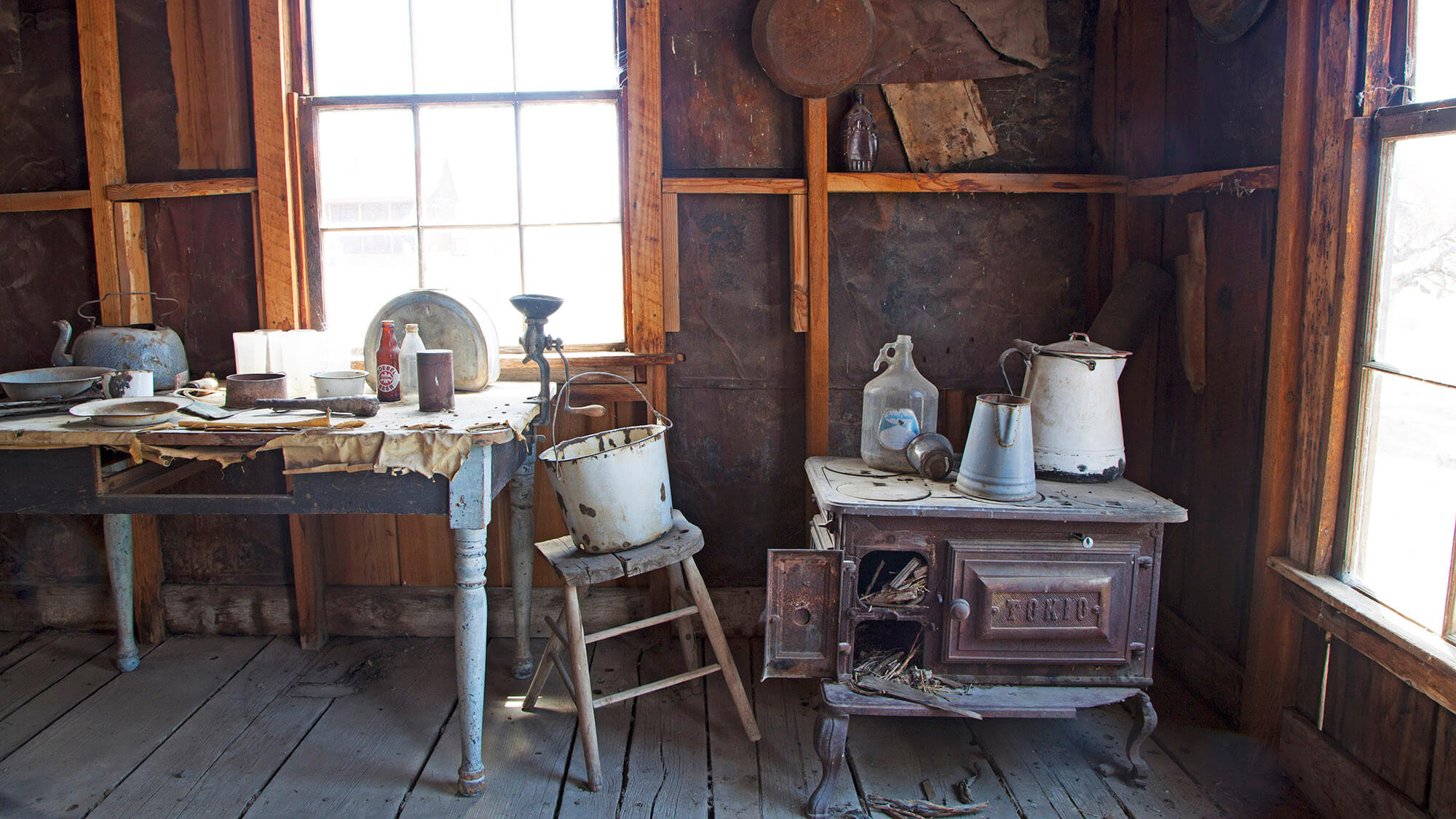 From there, the Berlin Mine continued to prosper, gaining some serious notoriety by 1908. During this time, Berlin and its Union suburbs supported around a growing 250 people, comprised of people of all trades, like miners, woodcutters, charcoal makers, as doctor and nurse, a forest ranger and in true Old West fashion—a lady of the night or two. Berlin's popularity was short lived—in true Nevada fashion, the mine dried up, people moved on to more prosperous mining camps, and Berlin plummeted to abandonment by 1911. Considering how small the community was, the Berlin Mine produced a stunning 42,000 troy ounces of gold, totaling in $849,000. Through it all, maybe the most impressive detail is this: all of the ore was removed from nearby tunnels by hard rock mining techniques.
Ichthyosaur Galore, and Visiting Berlin Today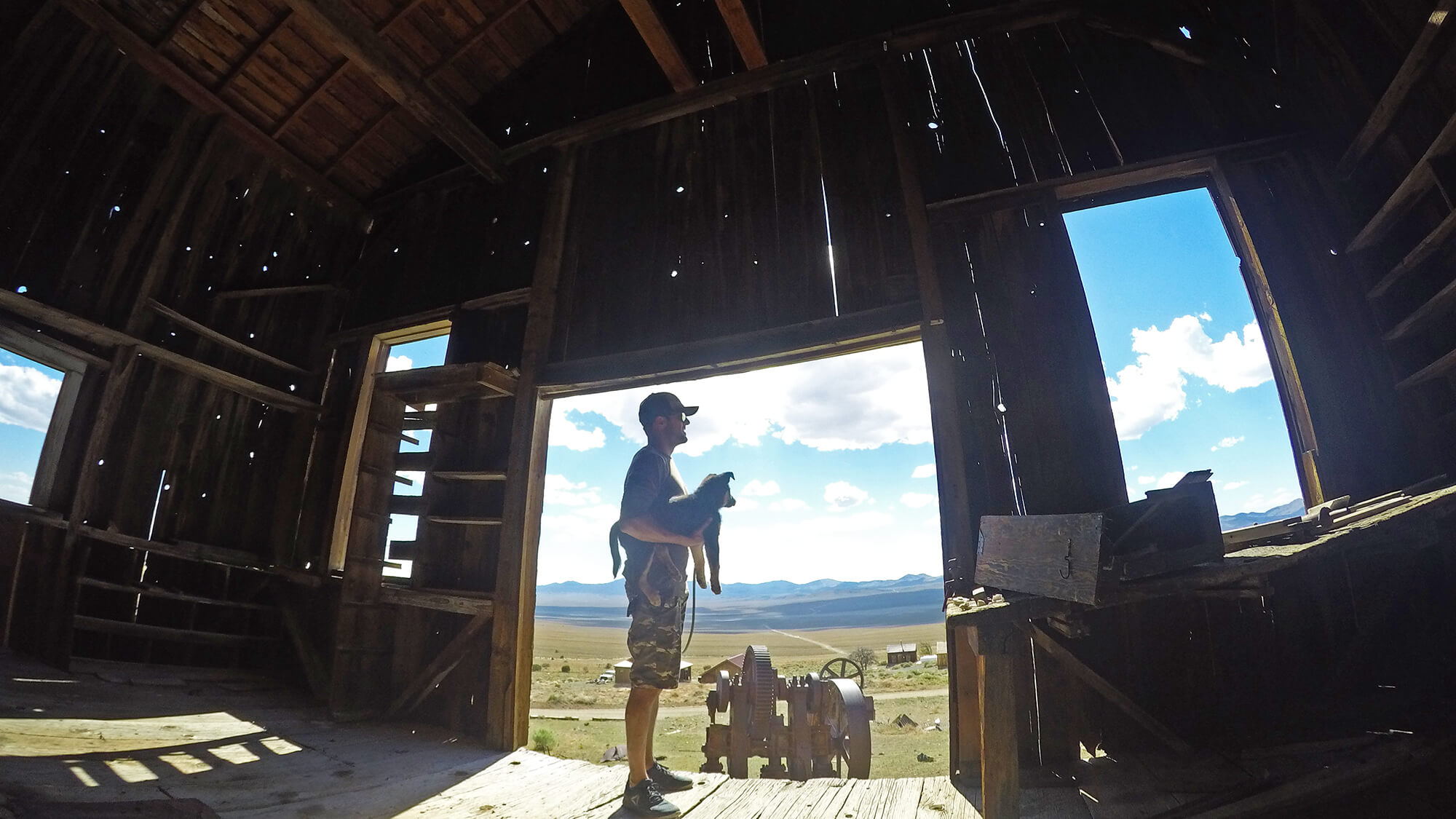 Since the early 1900s, Berlin has remained an iconic Nevada ghost town. Many of the original buildings—some more dilapidated than others—remain on the grounds, with even some of their original occupants are interred in a nearby cemetery, to boot. And, just as you can interpret the Berlin townsite, imagining what life must've been like here in the late 1800s, visitors can join a guided tour of the Diana Mine for an even more in-depth glimpse at what it was like to live and work in Berlin more than 100 years ago.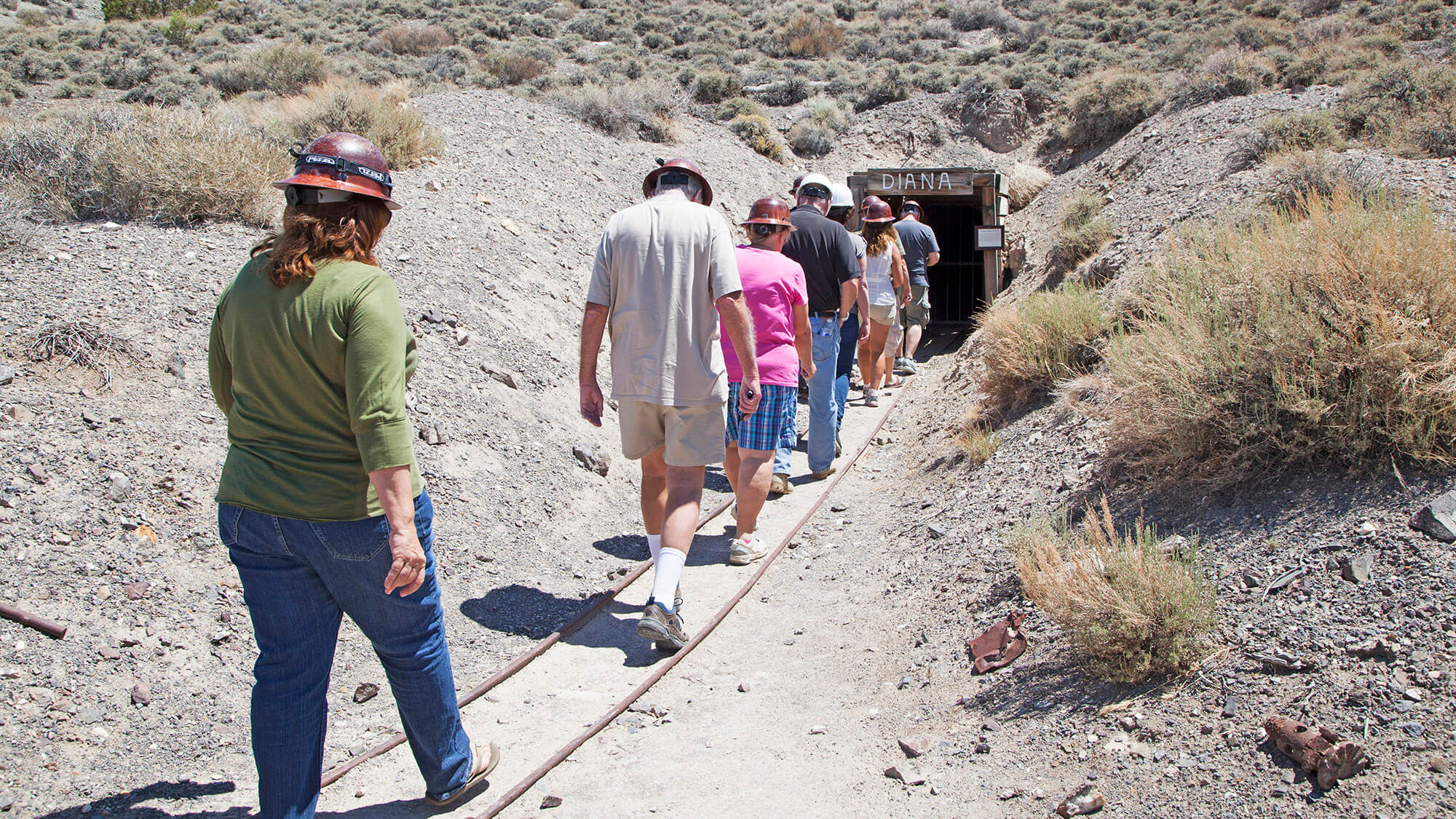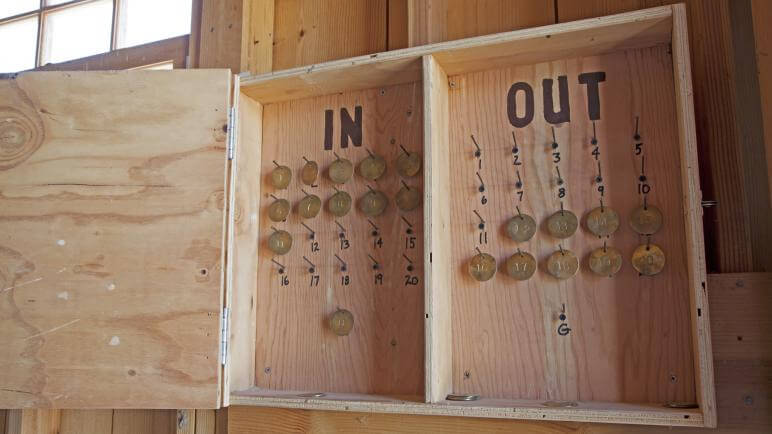 The craziest thing of all? A serious mining operation was happening, and the people living in this central Nevada region had no idea that 225 million year old fossils were sitting right under their noses. Though Nevada State Parks protects all of the history in Berlin, it was ultimately made an official park to protect and display North America's most abundant concentration of the largest-known Ichthyosaur fossils. The area was rediscovered in 1928 when Dr. Siemon Muller encountered a naturally eroded area on the hillside above Berlin. Excavations began in 1954, unveiling a total of nearly 40 Ichthyosaurs. Until 2004, these remains included the largest number of Ichthyosaurs ever discovered, worldwide.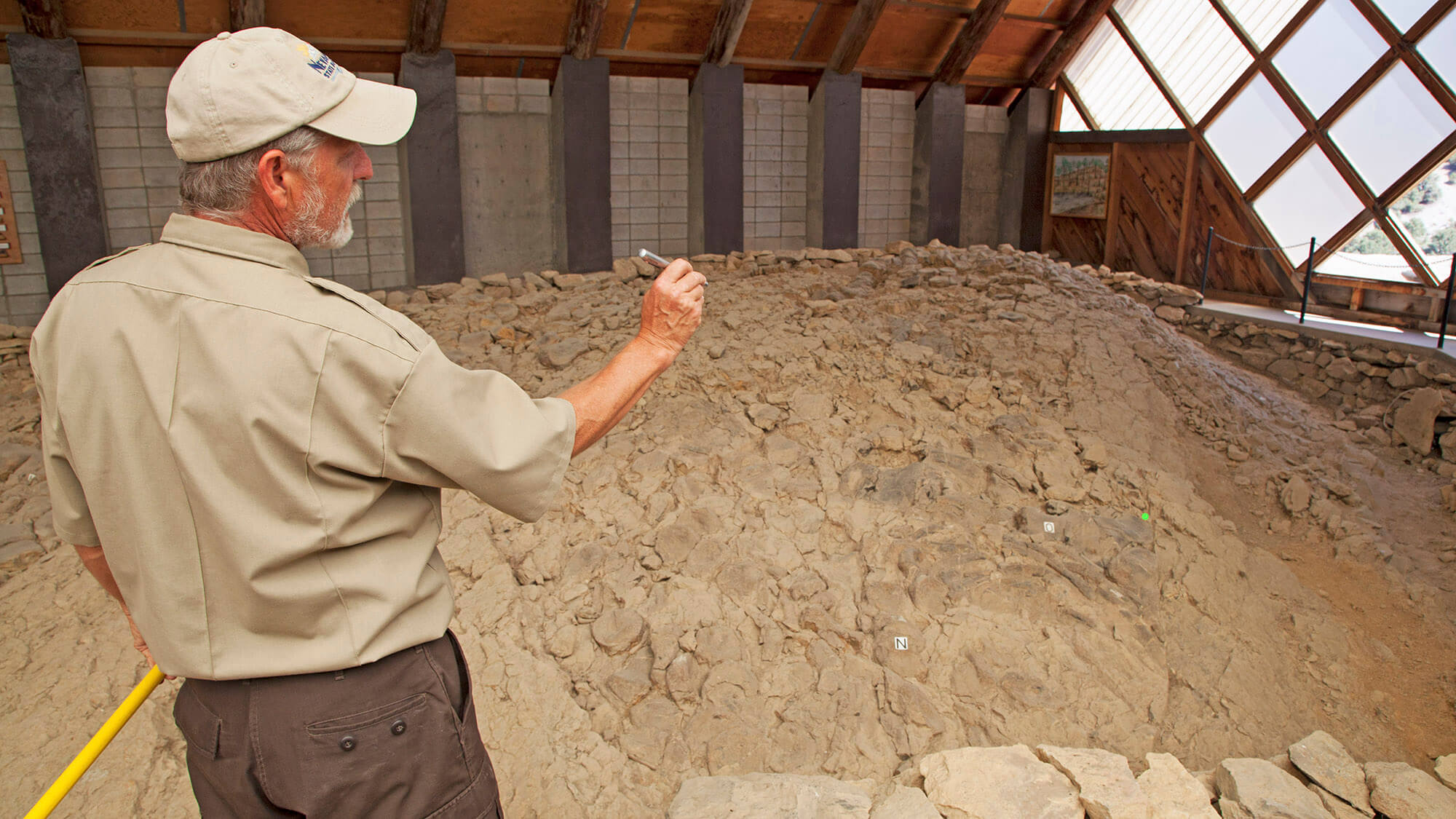 Living during the same period as the dinosaurs, these fascinating prehistoric marine reptiles differ from all other known reptiles. With a fish-like appearance and movement, these carnivorous reptiles ate free-swimming mollusks and can be compared to whales and dolphins. Ranging in size from about 2 feet to 50 feet in length, Ichthyosaurs are the most highly specialized reptile to have ever lived the earth, securing its spot as Nevada's State Fossil. Today, visitors can take the Fossil House Tour to get a glimpse of these fascinating remains. For the most up to date information on Fossil House Tour hours, click here.
In addition to an impressive amount of historical and natural history, guests can enjoy hiking, picnicking, and camping. The park contains 14 well-spaced units, equipped for RVs up to 25 feet and tent pads, along with fire rings, barbeque grills, covered tables, drinking water, and restrooms.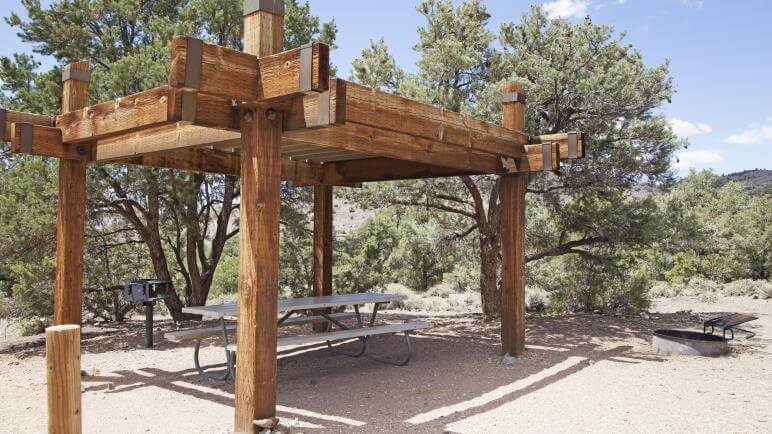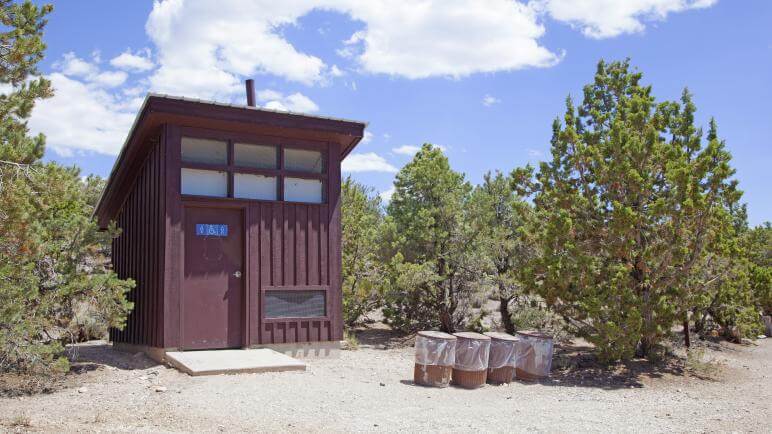 Getting There
Berlin-Ichthyosaur State Park is located about an hour and a half southeast of Fallon off Nevada's Highway 50. From the Loneliest Road in America, drop south at Middlegate Station on State Route 361 for approximately 30 miles before heading east on State Route 844. From here, continue on 20 miles to the park entrance.Though the vast majority of this route is paved, the last stretch leading to the park is a well maintained dirt road.
Admission:
Admission to Berlin-Ichthyosaur State Park is $5.00. Camping is $15.00 per night and offered on a first-come, first-served basis—sites may not be reserved. For the most up to date information on hours, campsite availability and entry fees, please click here.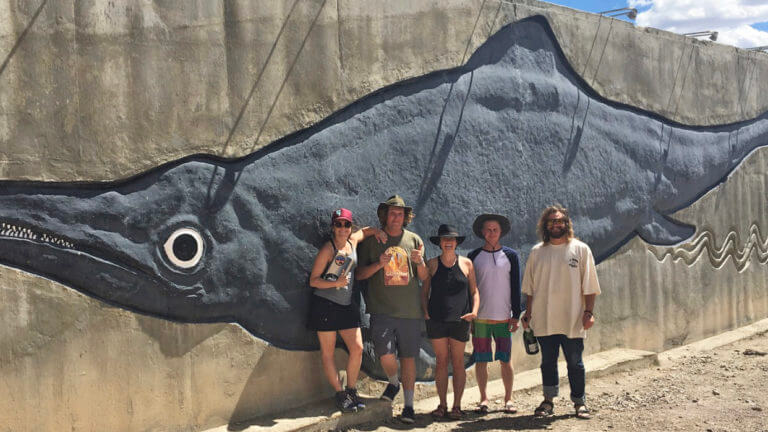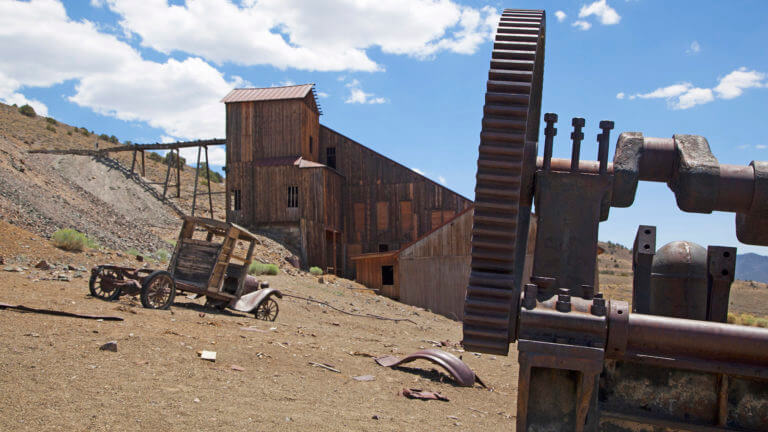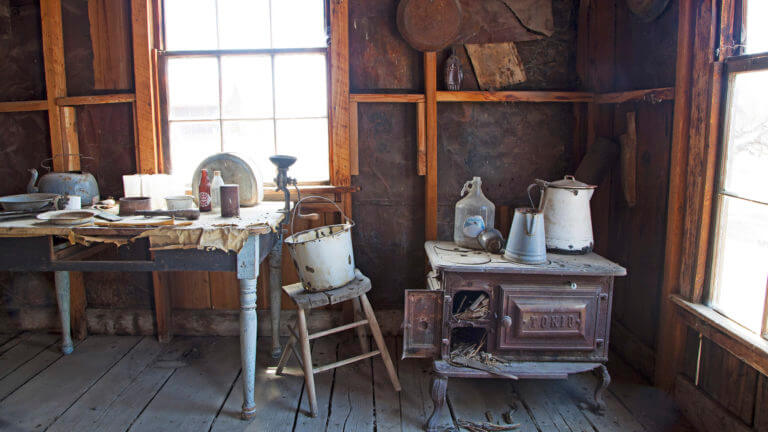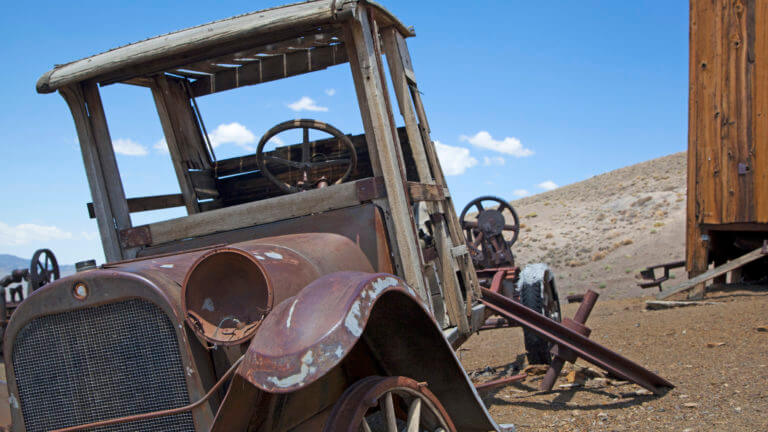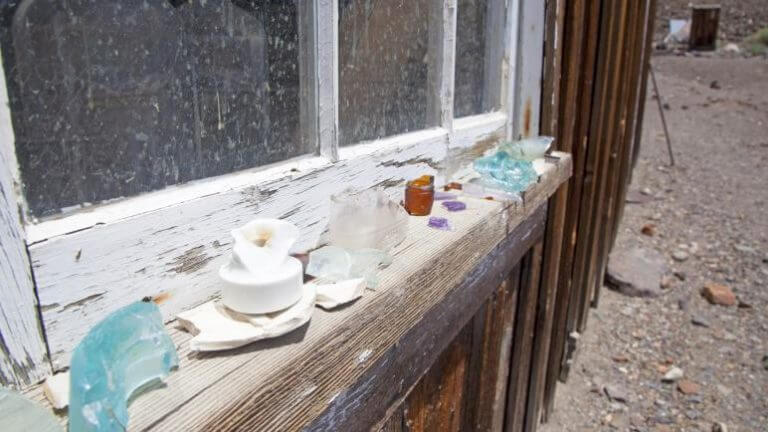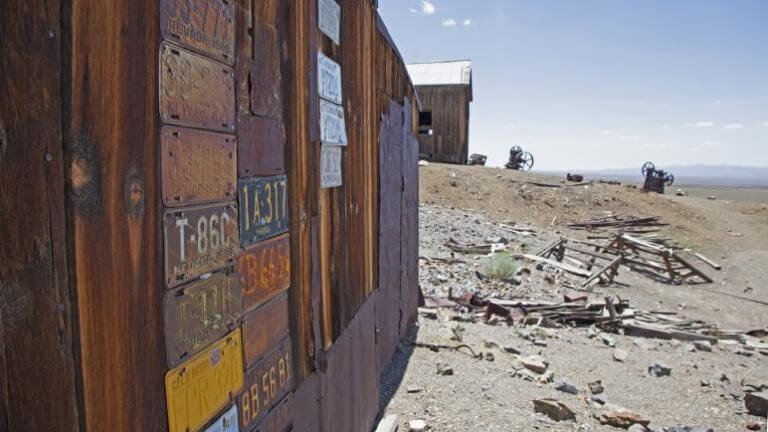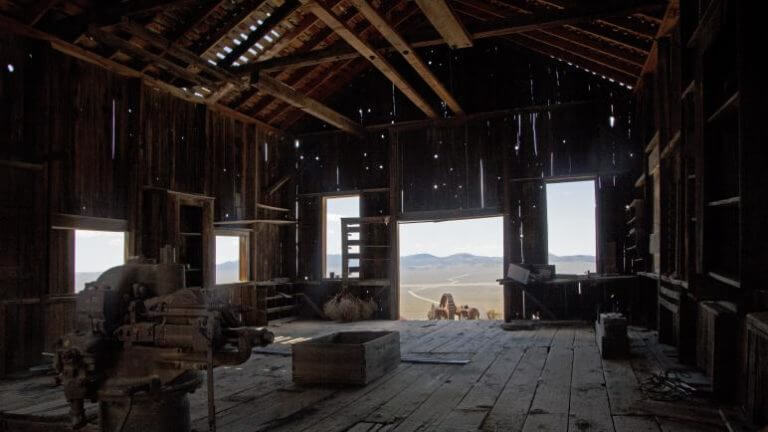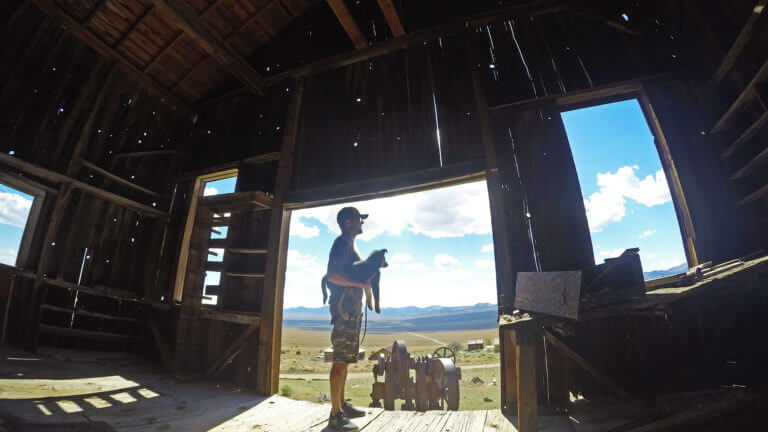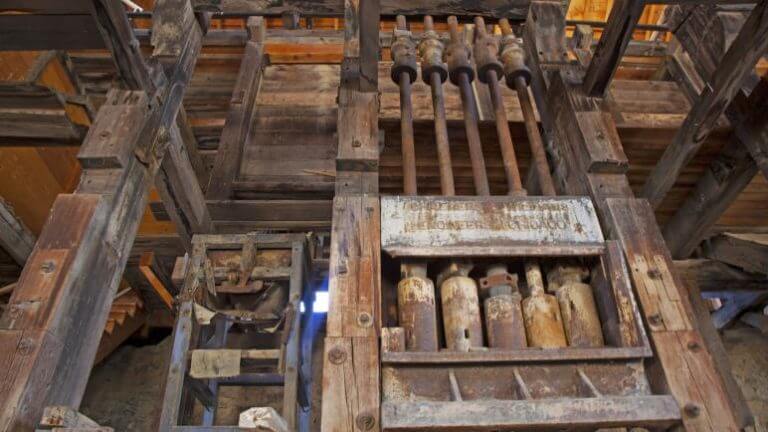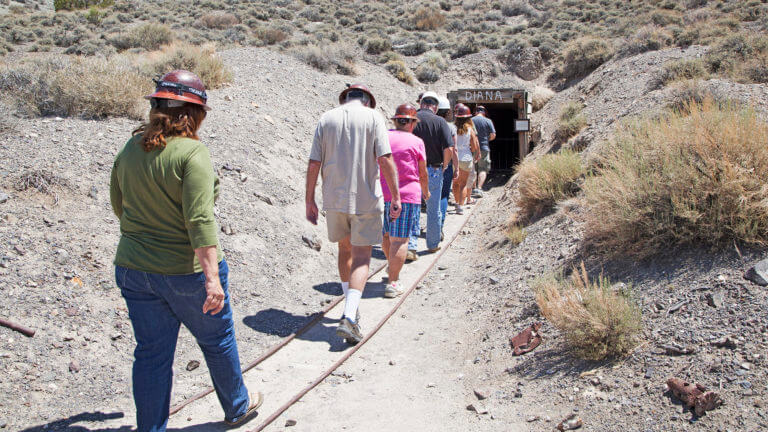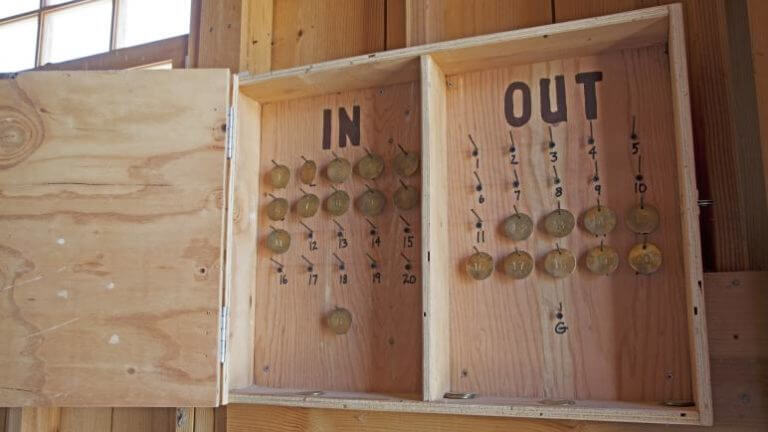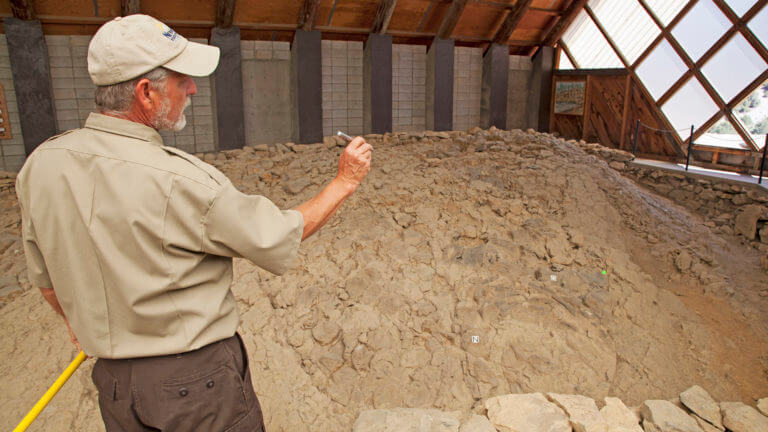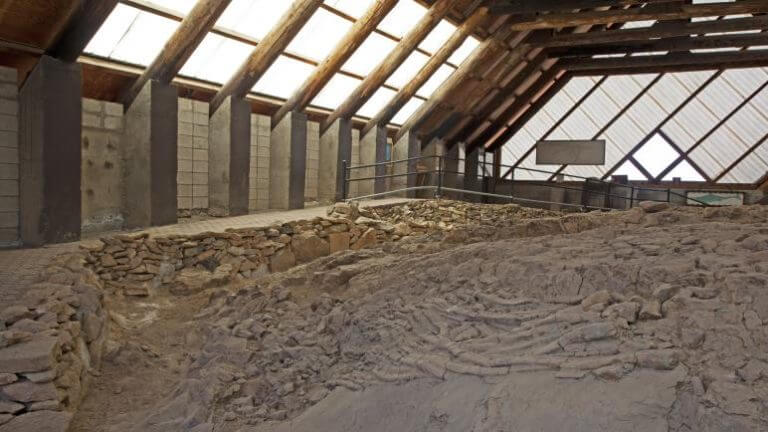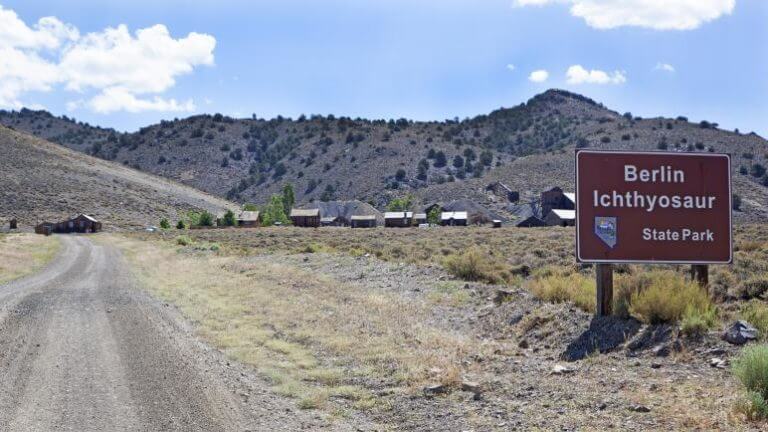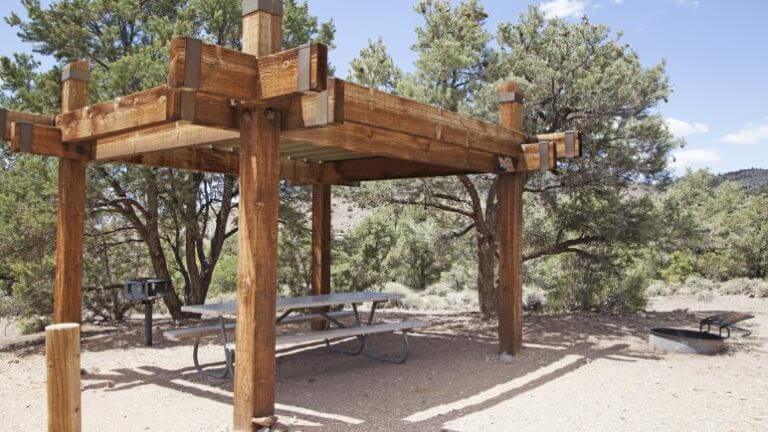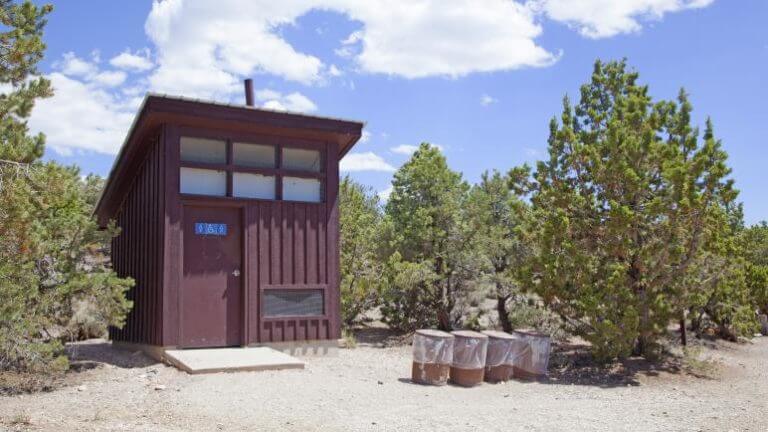 This Location: