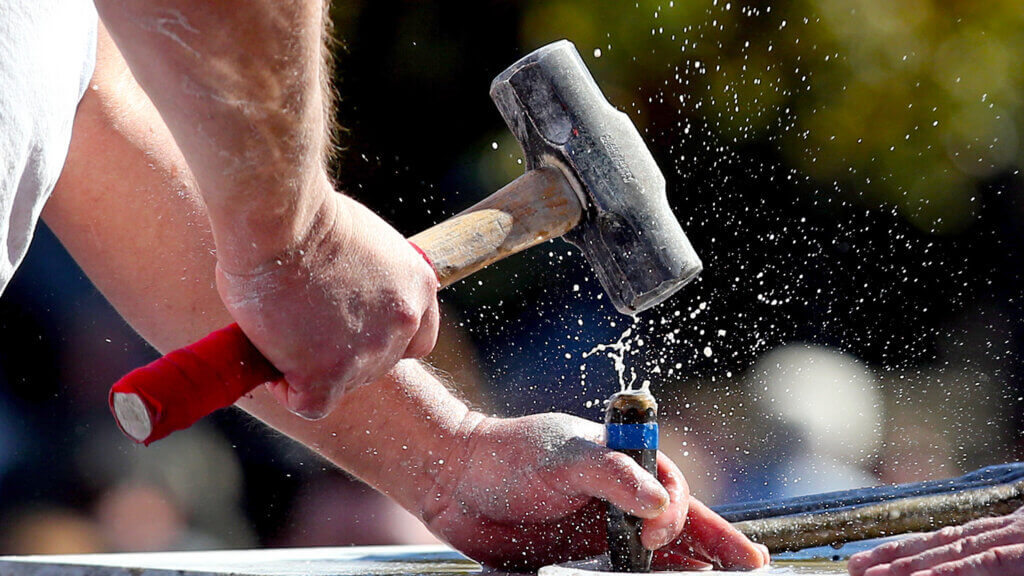 Photo Credit: Cathleen Allison
Score the Mother Lode!
Jump off the Loneliest Road and into one of Nevada's richest gold mining communities at the Eureka Gold Rush Games. New to the Nevada events scene, take your claim as a competitor, or settle into the grandstands as a spectator at this only-in-Nevada experience. Winners will receive cash prizes, trophies, and of course big time bragging rights. Held at the Eureka County Fairgrounds, discover a great lineup of vendors of all kinds, offering up good eats, great arts and crafts, family friendly games, and activities like gold panning, blacksmithing, and rockhounding.
Whether or not you're a participant or spectator, make the Grubstake Dinner Banquet part of your itinerary. Directly following the Gold Rush Games, get in on delicious home cooking, great company, flowing drinks, raffles, door prizes, live music, and more.
For more info on planning your trip to the Eureka Gold Rush Games, click here or get in touch with event organizers directly at (702) 533-4030.
More Details
Show More Details