Best in the West Nugget Rib Cook-Off
11:00am - 4:00pm daily
Free
Come and celebrate the 31st annual Best in the West Nugget Rib Cook Off on Wednesday, September 1 through Monday, Sept. 6 along Victorian Avenue in downtown Sparks. This event draws the top barbecue competitors from all across the nation (and as far as Australia), so you'll get the chance to try out every kind of rib and barbecue style you can imagine—and even some you have yet to taste!
More than 240,000 pounds of ribs are consumed by hundreds of thousands of rib-eaters and barbecue aficionados each year. Sippers pore over dozens of craft brews on the menu all over the grounds. For shoppers, there's the Crafter's Crossing area featuring hundreds of booths for you to explore. A Kids' Area offers an abundance of fun activities for the little ones in your family!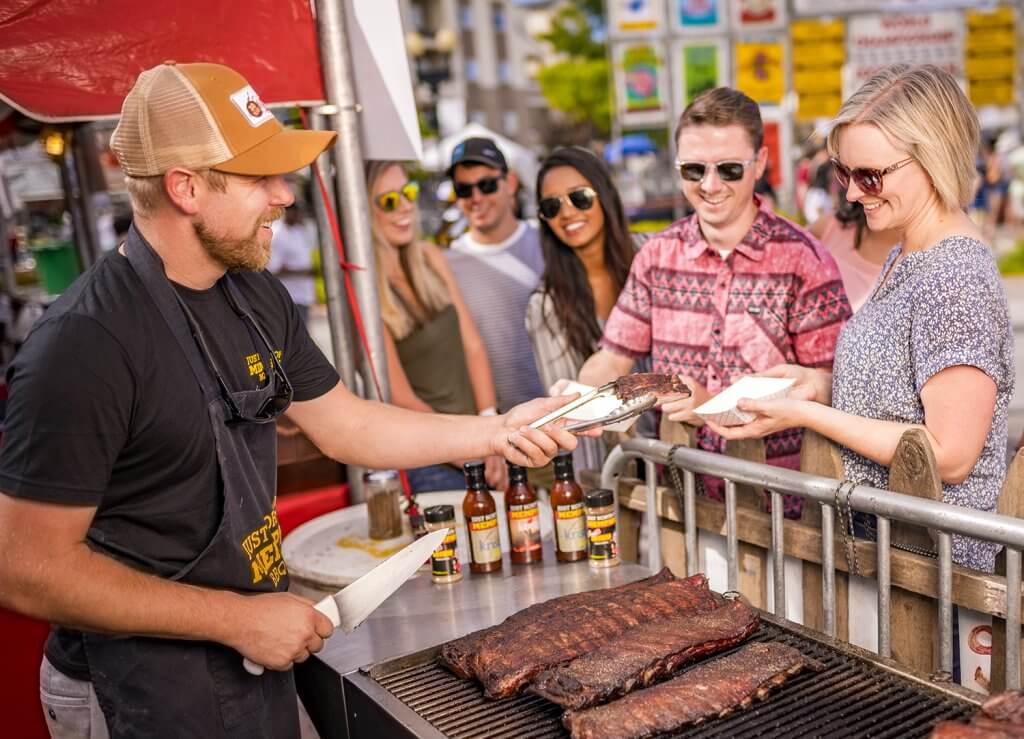 Click HERE to check out all the information and for a schedule of events. Be sure to follow us on Facebook, Twitter and Instagram, too, for the latest Rib Cook Off updates.
The Best in the West Nugget Rib Cook-Off is America's biggest and best free-entry barbecue festival!
Come out and enjoy the country's best grilling competition, located at the Nugget Casino Resort in Sparks just outside of Reno in the heart of northwestern Nevada.
Admission, parking, shuttles and entertainment are always free!
Event Hours: Wednesday – Sunday: 11:00 a.m. – 9:00 p.m.
Monday: 11:00 a.m. – 5:00 p.m.
Rib Village Hours: Wednesday – Sunday: 4:00 p.m. – 9:00 p.m.
Monday: Noon – 5:00 p.m.
Free Shows and Entertainment! Featuring Uncle Kracker, Everlast, 10,000 Maniacs, Eddie Montgomery (of Montgomery—Gentry), and more.
Kids area: Open every day during the event
Event Location: Victorian Square, Sparks, Nevada on Victorian Avenue between 14th Street and Pyramid Way.
Free Parking: Parking near the event is extremely limited and fills quickly. We recommend taking advantage of the free shuttle service!
Where to stay: Stay in the heart of the action at the Nugget Casino Resort, located on Victorian Square.
What to eat: Check out the list of rib cookers and find your favorites.
Pet Policy: Pets and non-service animals are not permitted on Victorian Square per local regulations.
For more information on the Best in the West Nugget Rib Cook Off and planning your trip to Sparks, please dial the Reno-Sparks Visitors Center at (775) 827-7600 or click Visit Reno-Tahoe.
Details
September 1 - 6, 202111:00am - 4:00pm daily
Free
Venue Location: