Carson Valley Days
3:00pm - 5:00pm daily
Free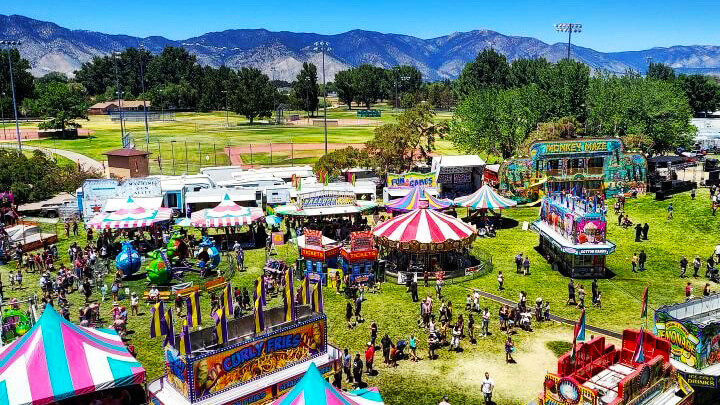 Photo Credit: Terah Malsa
Details
Be part of something special during the 111th annual Carson Valley Days celebration, June 10th – 13th at Lampe Park in Gardnerville. This year's theme is "In a Valley Far, Far Away."
The three-day festival is highlighted by the annual Carson Valley Days Parade from Minden Park downtown to Lampe Park in Gardnerville Saturday morning at 9 a.m.
At Lampe Park, there's fun for the whole family, including carnival rides, live music, fair vendors, face painting, grease pole, tug-of-war, balloon toss, tricycle races, horse shoe and 3-on-3 basketball tournaments, grass volleyball competition, bounce hose, eating contests, raffle prizes and the annual Carson Valley Days Duck Derby. Check out great craft and food vendors, and be sure to get in on the Big Raffle at Lampe Park Saturday afternoon.
Click HERE for a complete schedule and for updates on pre-sales of carnival wristbands.
For more information on Carson Valley Days and planning your trip to the Carson Valley, please dial the Carson Valley Visitors Center at (775) 782-8145 or click Visit Carson Valley.
Details
June 10 - 13, 20213:00pm - 5:00pm daily
Free
Venue Location: