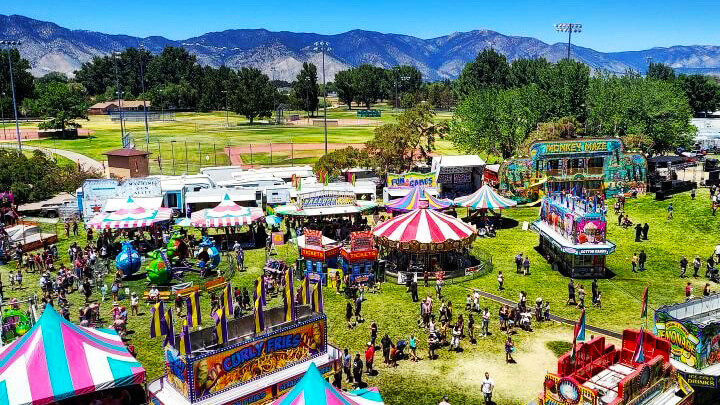 Photo Credit: Terah Malsa
Get in on some good old fashioned summertime fun one corndog, ferris wheel ride, and horseshoe toss at a time at one of northwestern Nevada's most beloved annual events. Part of the Carson Valley events scene for more than 110 years, thousands of locals and visitors alike descend upon Gardnerville, NV each summer for a weekend-long lineup of carnival midway games and rides, historic main street-strollin', a parade, all kinds of crafts from local makers, and great local craft food and beverage vendors.
This days long festival typically happens each June, celebrating a few Legendary Nevadans from the area, along with locally growers and makers throughout Minden, Gardnerville, Genoa and Topaz Lake. Get in on all kinds of fair vendors, face painting, tug-of-war, balloon toss, tricycle races, horseshoe, volleyball, and basketball tournaments, eating competitions, raffles, and the annual Carson Valley Days Duck Derby.
While Carson Valley Days is a fave locals event, it's also a great way to immerse yourself in the culture of Carson Valley. The event kicks off in Lampe Park in downtown Gardnerville, minutes from the Carson Valley Arts & Antiques Trail, some of the most legendary Basque restaurants in the West, the Minden Historic District, and many other iconic Nevada experiences.
For more information on Carson Valley Days, including annual themes and a full schedule of events, make sure to follow the Carson Valley Active 20-30 Club on Facebook for the latest information!
More Details
Show More Details