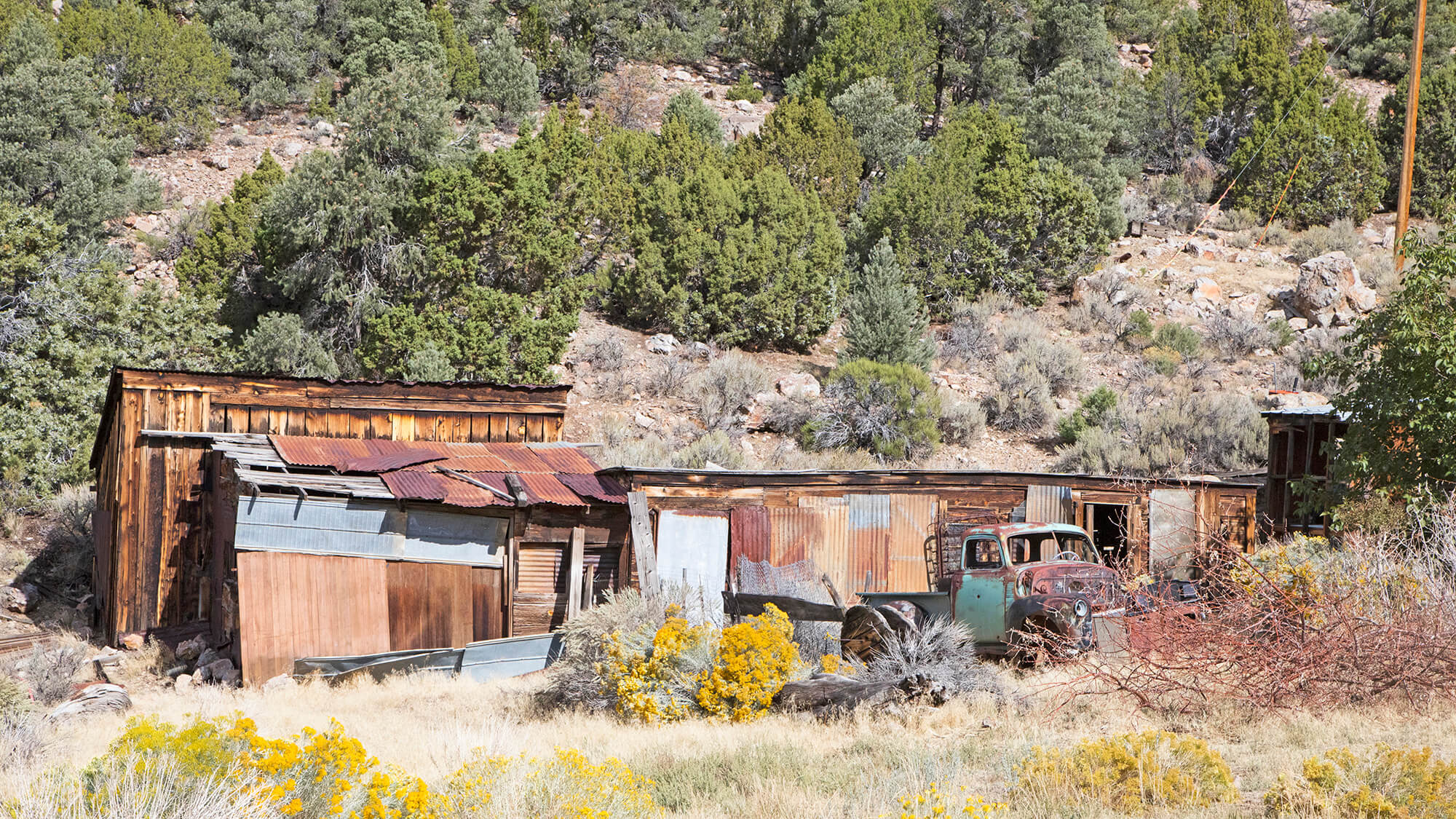 You might not know it when strolling the shambles that still remain in the ghost town of Osceola, but, like many other ill-fated mining communities scattered throughout the Silver State, this was once a booming prospecting town. After a mind boggling 12 mile gold-bearing quartz vein discovered was in 1872, a placer mining community took form in this canyon, but Osceola didn't really take off until the 1880s when hydraulic mining began.
Hydraulic mining techniques, a form of mining that implements high-pressure jets of water to move sediment, proved to be successful in the hills of Osceola. Splitting the area into two canyons or ditches, the Osceola West Ditch and the Osceola East Ditch were erected to utilize and direct water flow from the mountains above. More and more people were drawn to the beautiful canyon, which proved to be an excellent location for farming, eventually reaching a population near 1500.
Sadly, the amount of water originally anticipated was not produced and mining operations fizzled until a large gold nugget broke free from a hillside in 1886. Yielding a massive $6000, enough excitement propelled hydraulic mining in the Osceola community until the turn of the 20th century. By this time, the population had diminished to a mere 100, which wasn't enough to merit a post office. By the time they closed up shop, Osceola produced nearly $5 million in gold, with some silver, lead and tungsten.
True to the typical historic Nevada town, a fire wiped out the majority of the town in the 1940s. While a few residents in modern time call Osceola home, there are no open businesses or services in the community. Some small-scale mining activities continue to operate in the area also.
While there are no official open businesses to swing by, this route is an excellent thoroughfare when visiting Great Basin National Park, and will undoubtedly scratch that photography itch. While most of the historic sites are on private property, many can be viewed from the main road and make for some classic ghost town photos. An interesting place to check out is the cemetery, which offers a glimpse into the rugged pioneer days when life was far from easy.
The unpaved road is a bit rough in spots, but should be navigable by most autos. A well-worth it spot to check out for ghost town aficionados!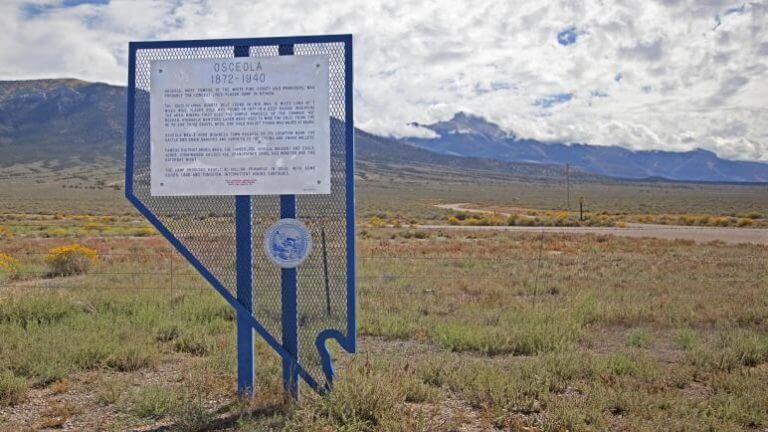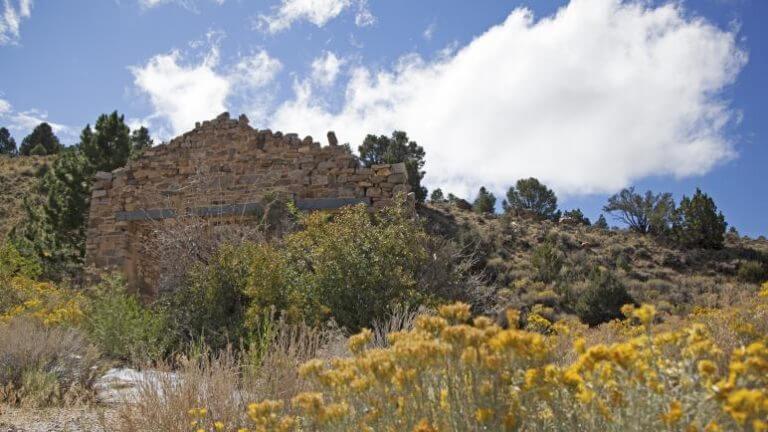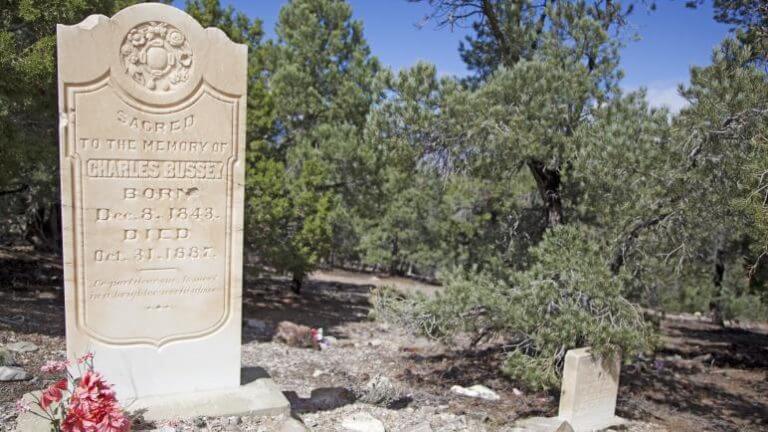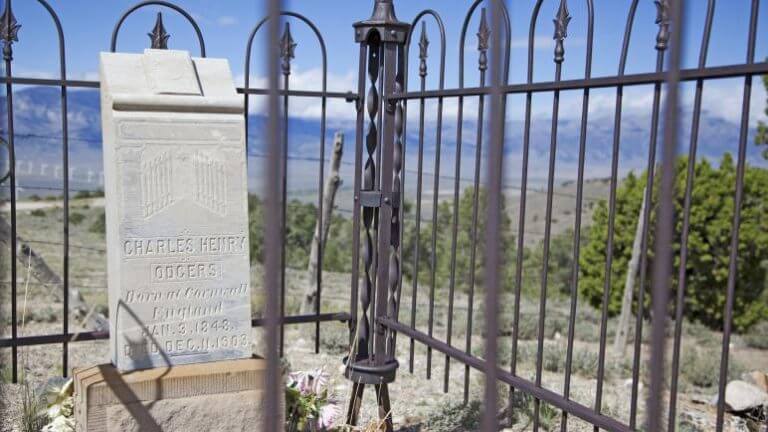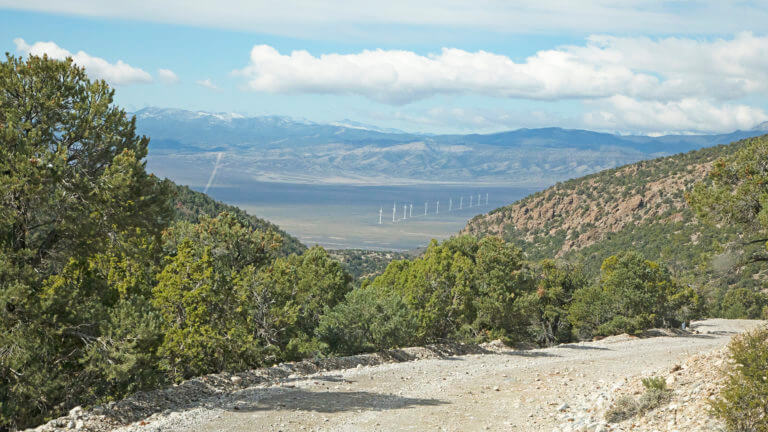 This Location: