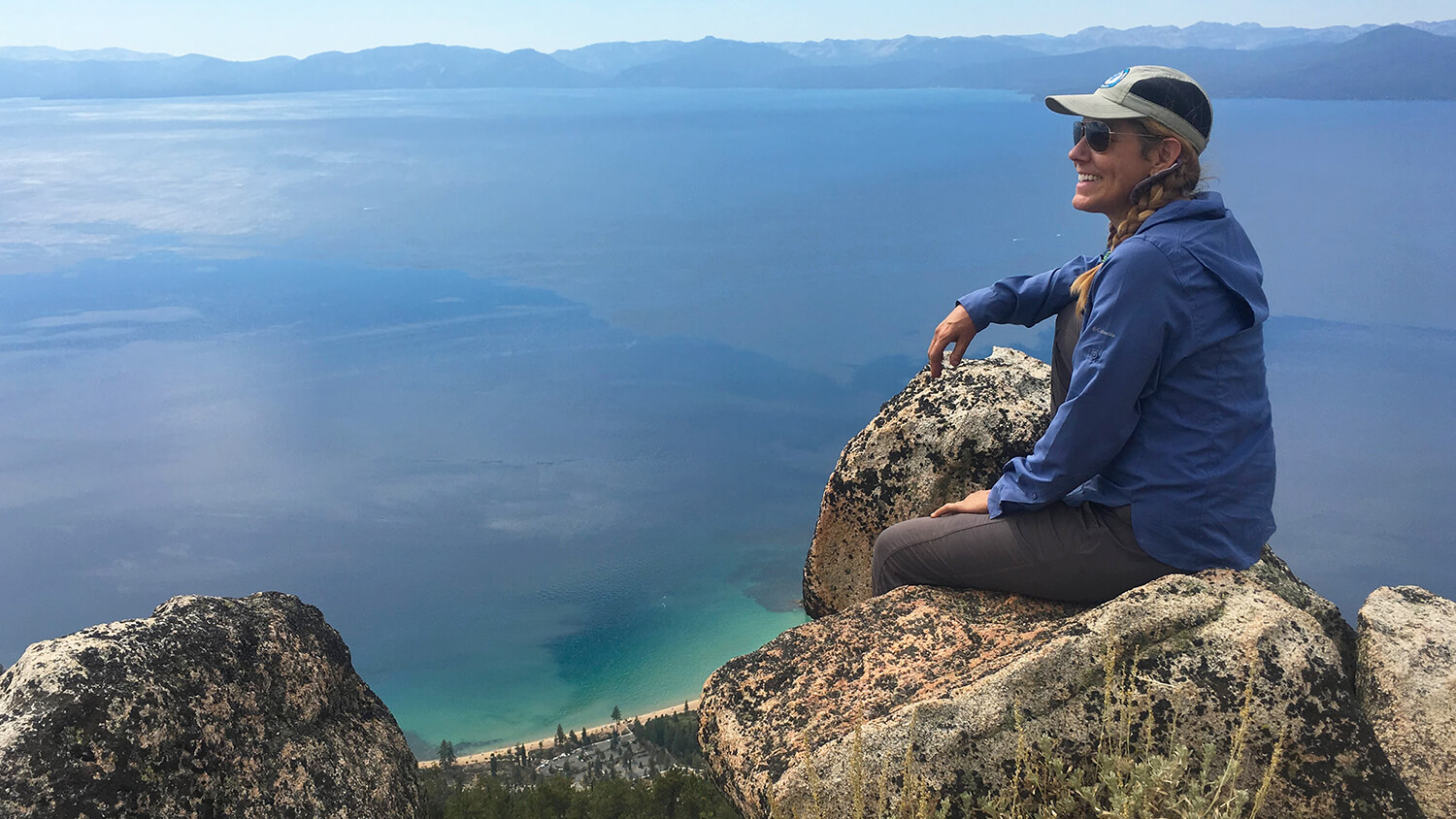 Whether you're determined to be part of the storied 165-MIle Club, or more interested in a relaxing day hike, the pristine beauty found along the Tahoe Rim Trail is an experience you won't soon forget. Circling the entire Tahoe Basin, the Tahoe Rim Trail is a 165-mile hike comprised of nine trailheads covering a variety of terrain. Ranging from incredible vistas, high alpine lakes surrounding Lake Tahoe, meadows and valleys, and of course unmatched views of Lake Tahoe, the Tahoe Rim Trail makes for a recreational feat unlike any other.
Drawing hikers, mountain bikers, and horseback riders from all over the world, the trail offers a variety of terrain challenges. Regardless of whether you traverse clockwise or counterclockwise around the Lake, your elevation gain and loss will always be the same, but most who attempt the entire Lake Tahoe Rim Trail hike the trail clockwise. Though winter conditions range from year to year, most of the snow melts by the end of June. The only permits required along the TRT are for the Desolation Wilderness Area. Day use permits are free and can be accessed at the trailhead, and overnight camping permits can be purchased at Recreation.gov.
For in-depth trail maps, trail conditions, fire regulations, and specialty seasonal events like guided photography hikes and geology talks, click HERE.
HIKING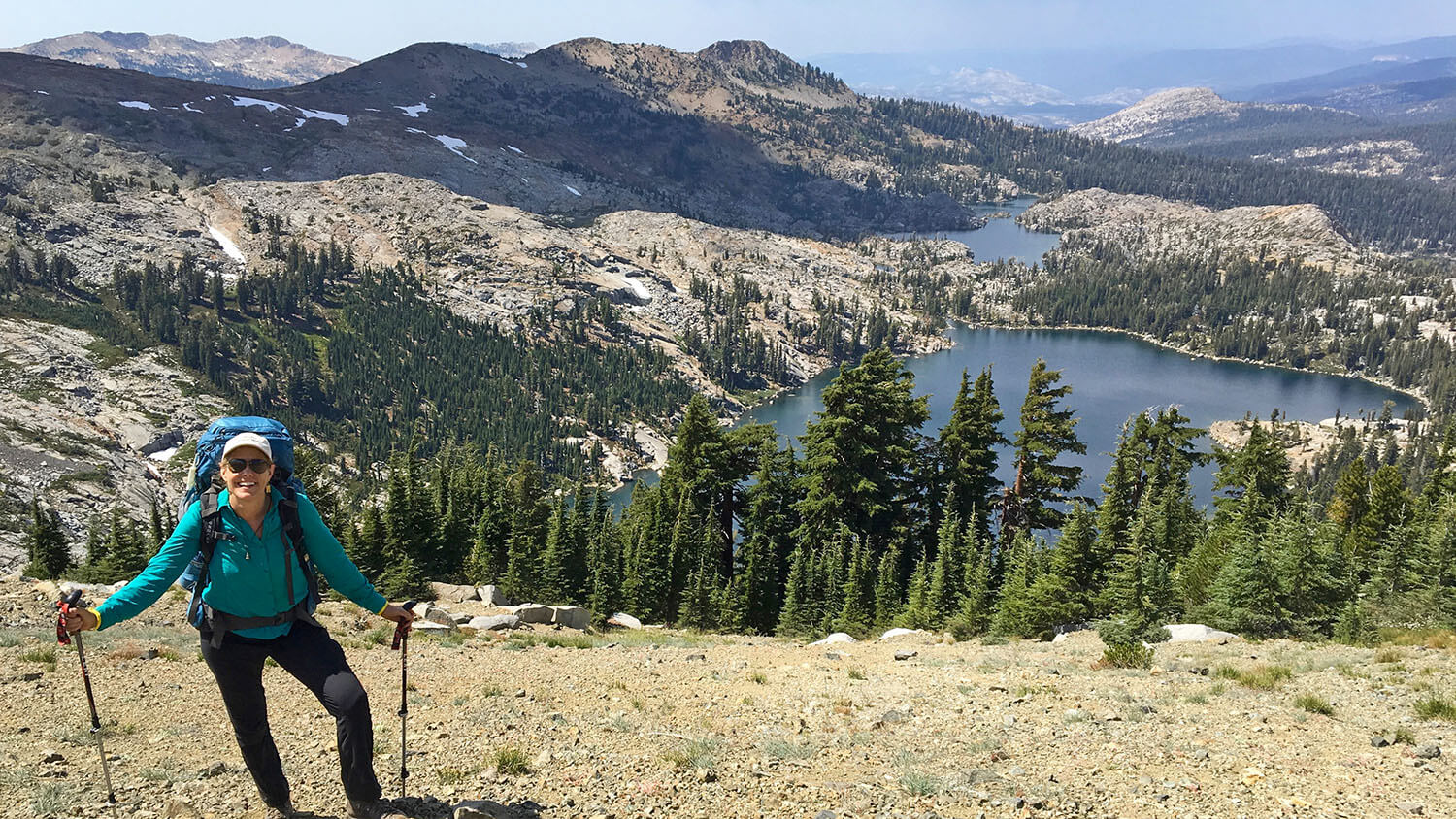 Whether you're planning to hike the entire 165-mile Tahoe Rim Trail in one go, or looking for day hikes or guided hikes, there's something for everyone along this iconic trail system. Lake Aloha, Star Lake, and Round Lake and Richardson Lake are recommended hikes from the Tahoe Rim Trail Association, but also has great recommendations for youth backcountry camping trips. For more specific information on planning your trip, contact the Tahoe Rim Trail Association at (775) 298-4485 for more information.
Distance: 165 miles total
Elevation: 6,300' to 10,300'
Difficulty: All levels, ranging from beginner to advanced
Getting There: Nine Tahoe Rim trailheads are located at the following places:
Spooner Summit on U.S. 50
Tahoe Meadows on State Route 431
Brockway Summit on State Route 237
Tahoe City on State Route 89
Barker Pass between Tahoe City and Tahoma
Echo Lake off U.S. Highway 50
Echo Summit just west of the Snow Park area
Big Meadow off State Route 89 south of U.S. Highway 50
Kingsbury Grade at the Heavenly Stagecoach parking lot or end of Benjamin Street
MOUNTAIN BIKING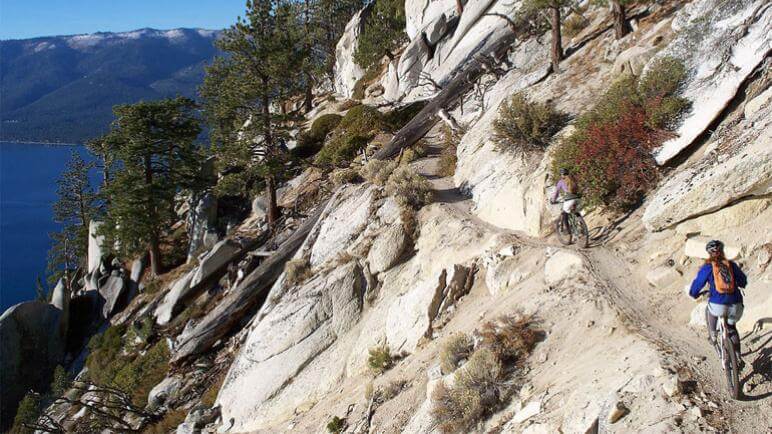 Riders following the Tahoe Rim Trail can count on incredible views of granite peaks, vibrant green meadows, and incredible vibrancy of one of the clearest bodies of water on earth. The trail offers a variety of terrain and challenges for mountain bikers with an elevation gain of 4,000'. About 50% of the trail is closed to mountain bike traffic, including the portion of the Pacific Crest Trail (PCT) on the west shore, and the Mt. Rose Wilderness Area.
Difficulty: Intermediate to advanced riding
Getting There: The Tahoe Rim Trail circles Lake Tahoe and bicyclists can access nine trailheads throughout. The bike trail departs south from Spooner Summit—part of the Lake Tahoe Nevada State Parks system—and the next trailhead can be accessed where State Route 207 (Kingsbury Grade) meets U.S. Highway 50, just north of the Nevada/California state line.
165-MILE CLUB
Completed the entire Tahoe Rim Trail? Be sure to join the Association as a member by clicking HERE. There is no time limit for completing the trail—you can complete all 165 miles in one season, or over the course of 30 years. All 165-Mile Club members receive certificates, patches, and are added to the TRTA book of records.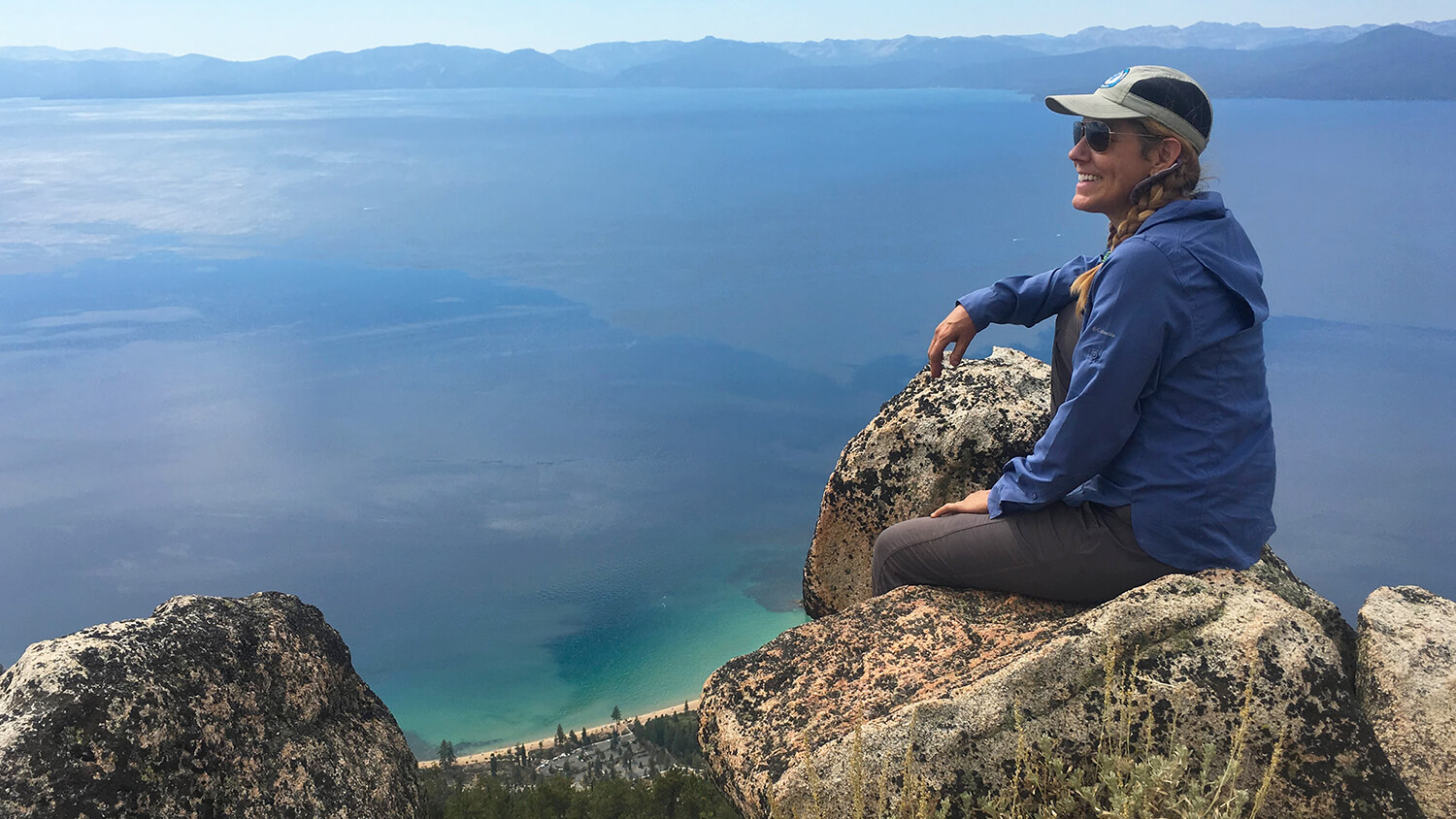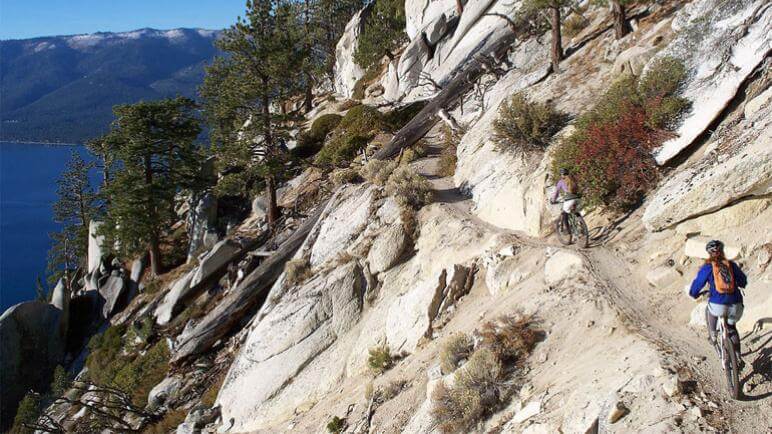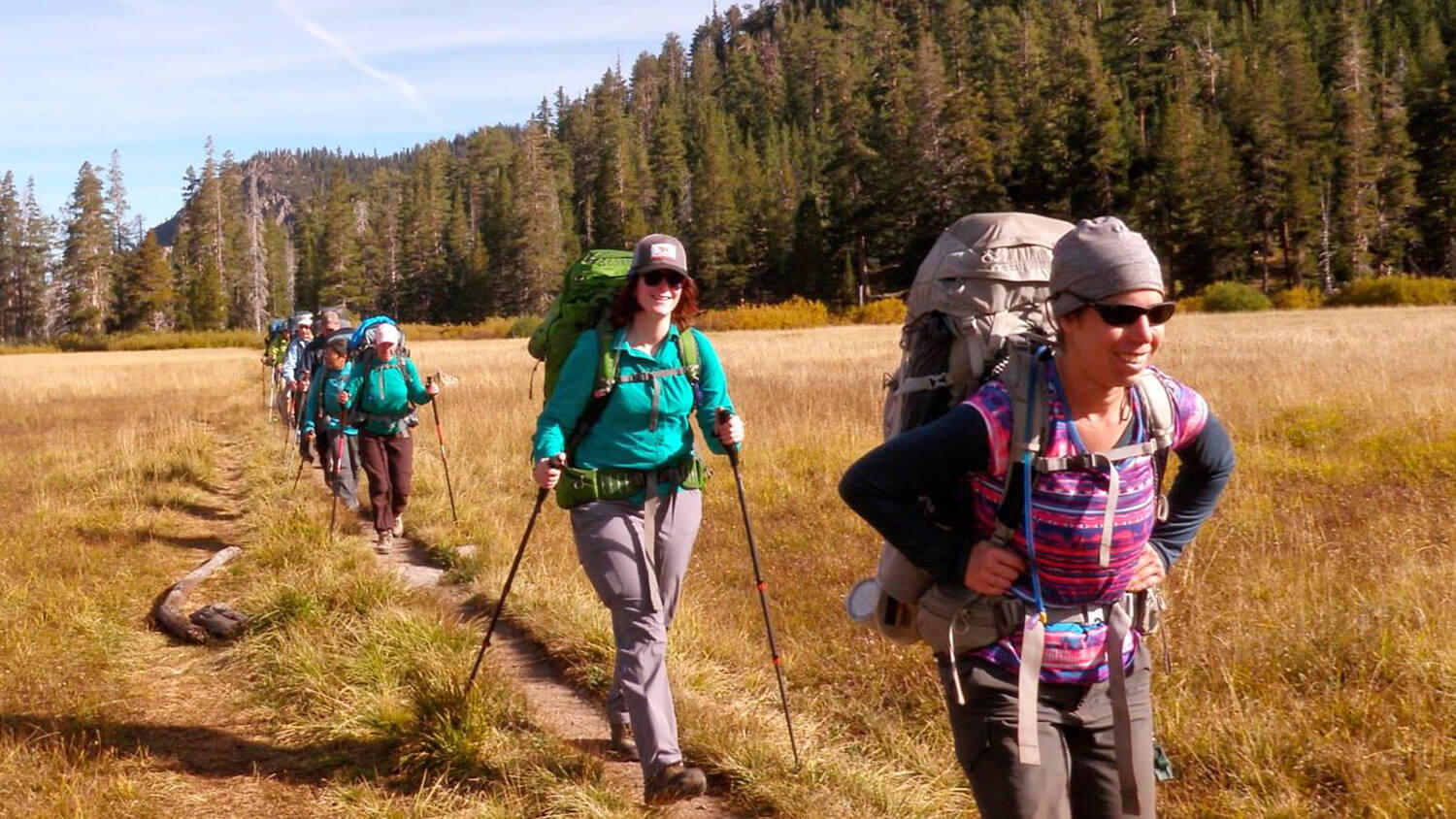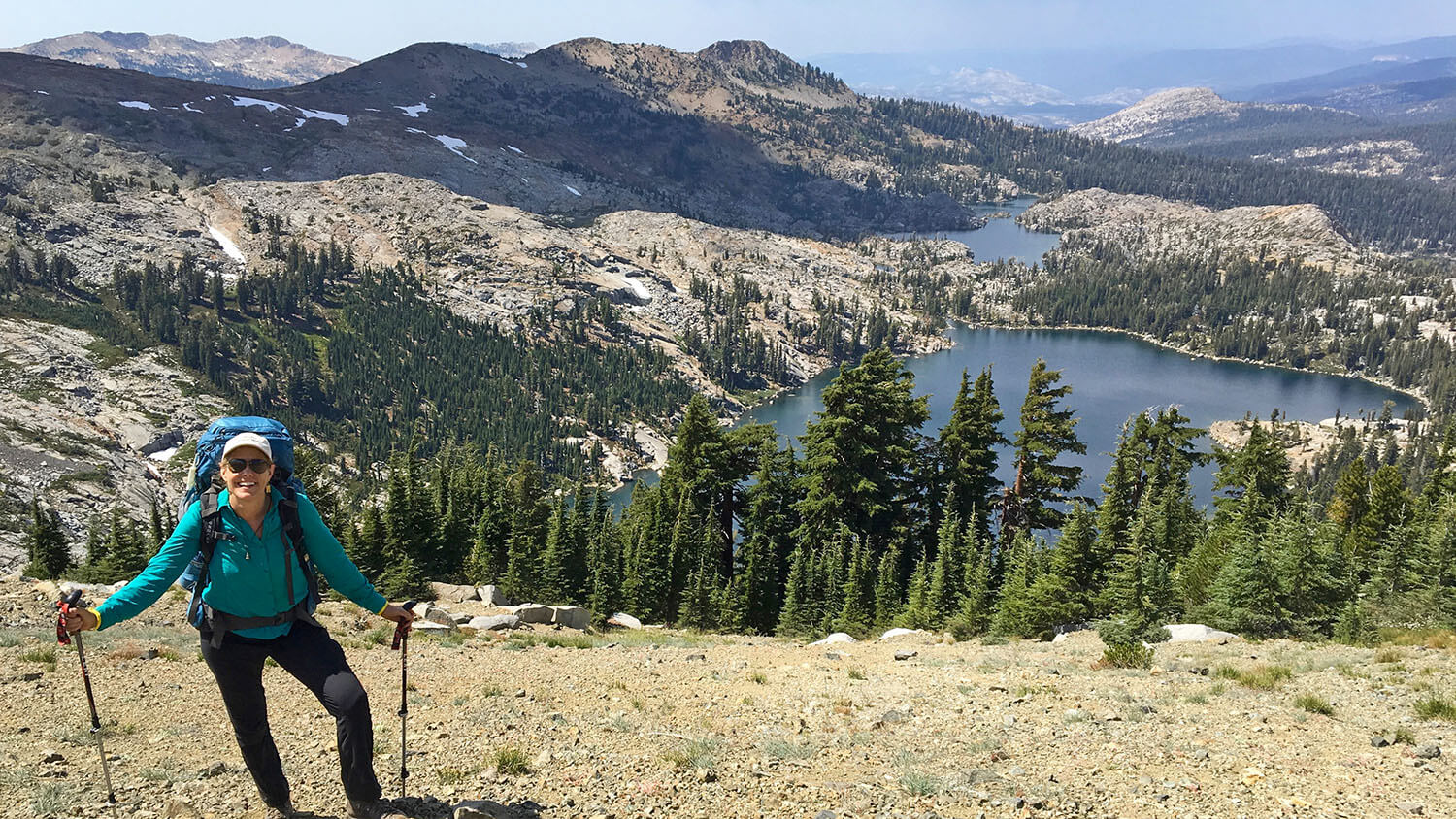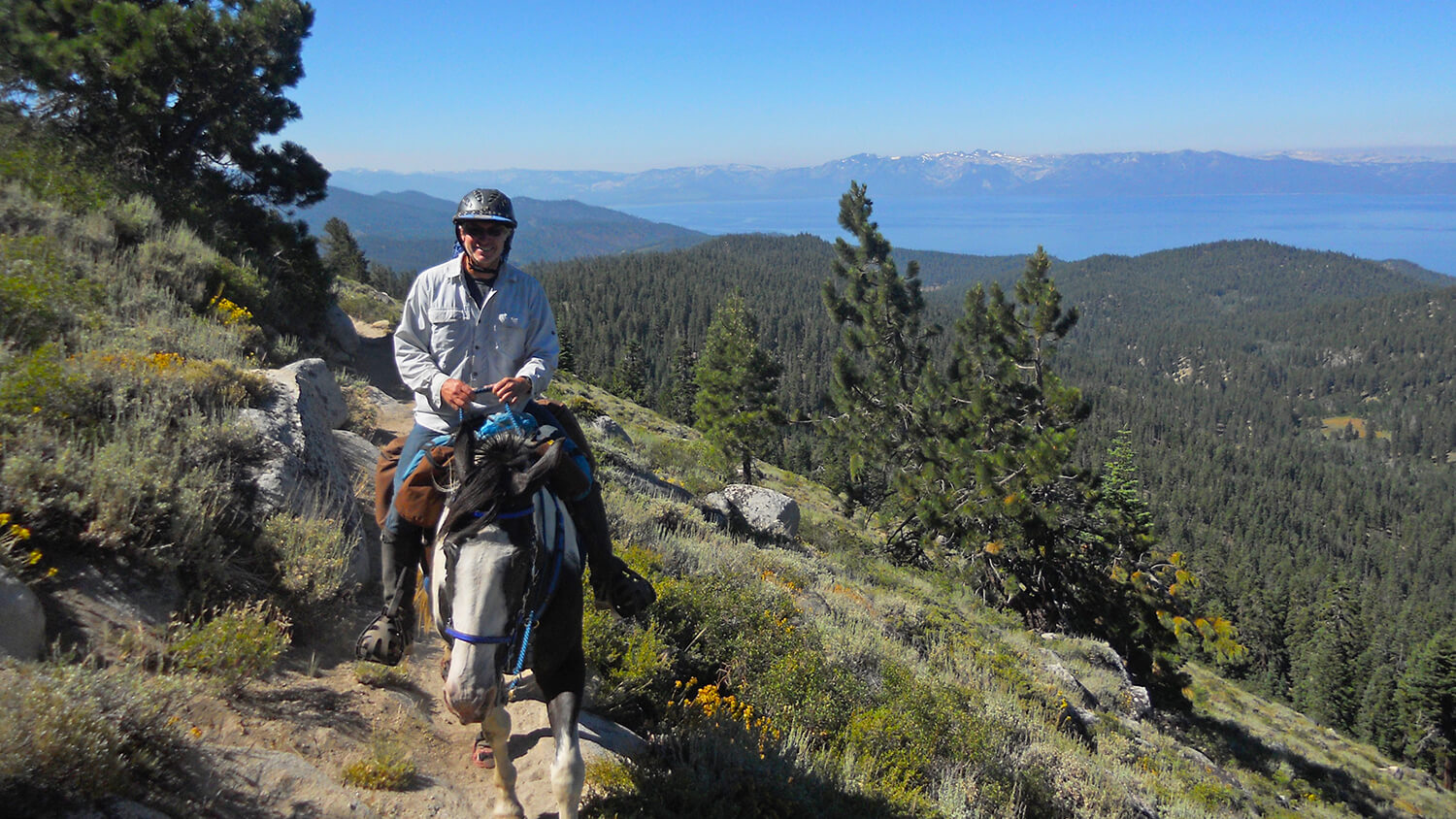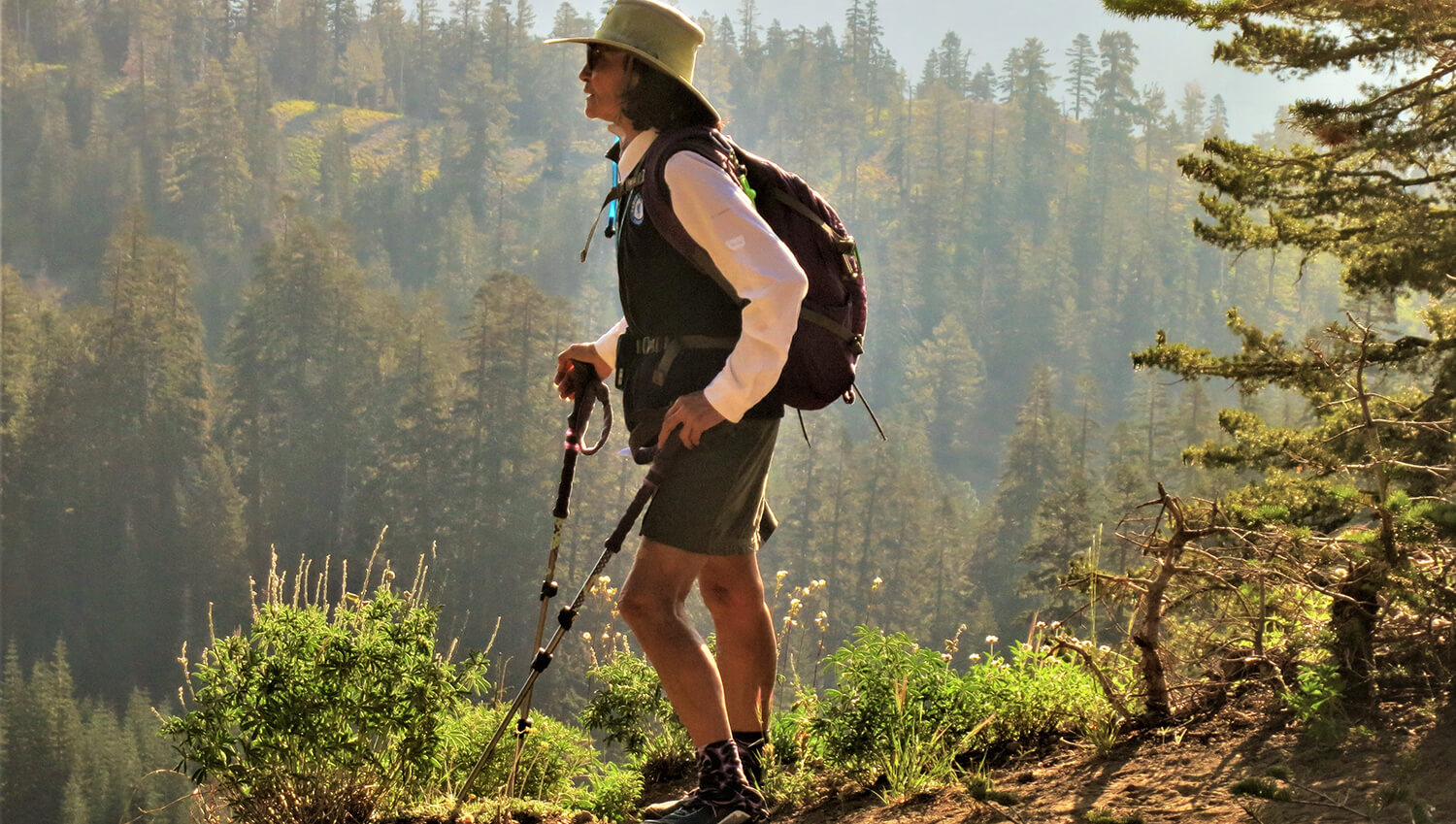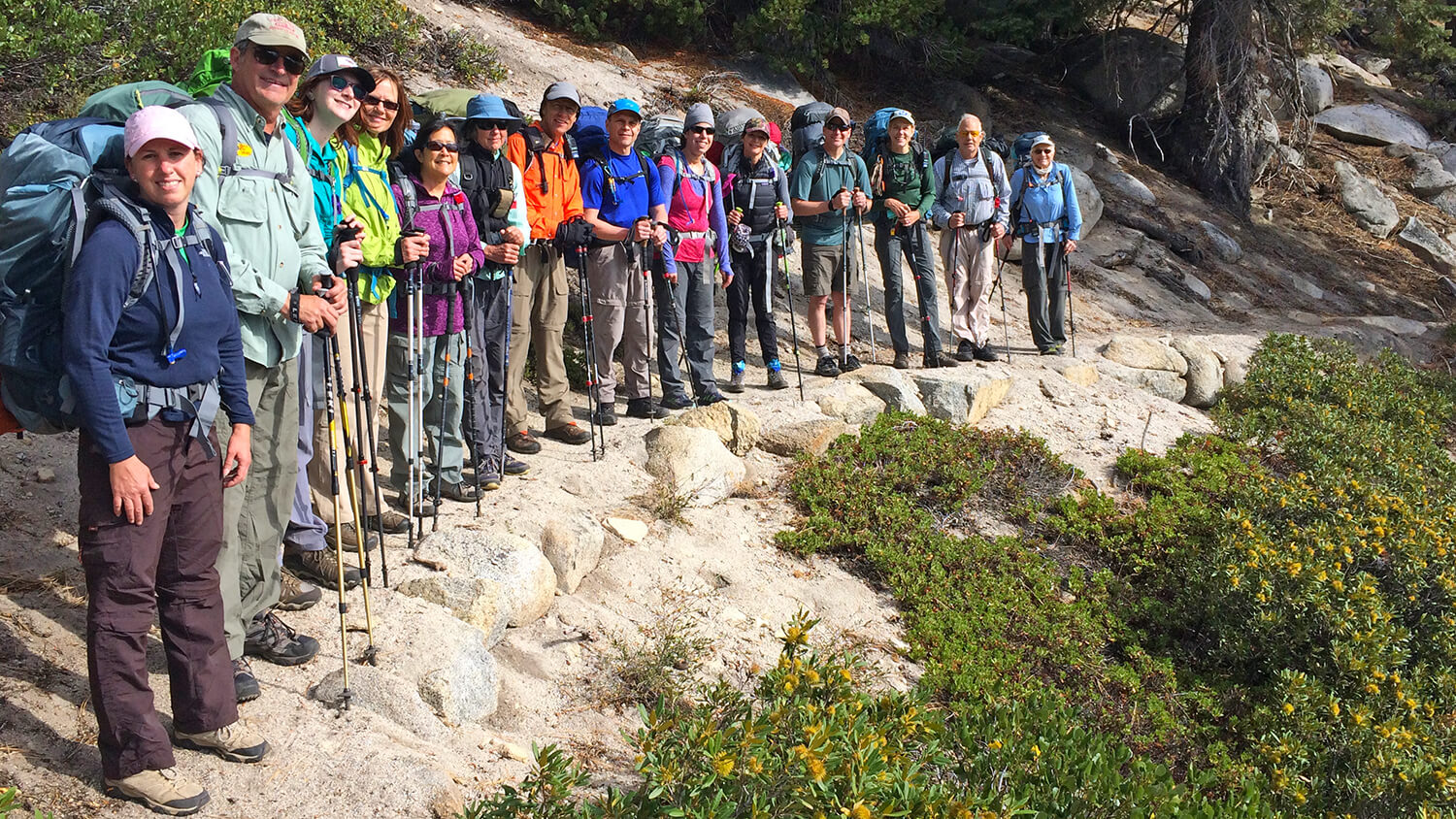 This Location: