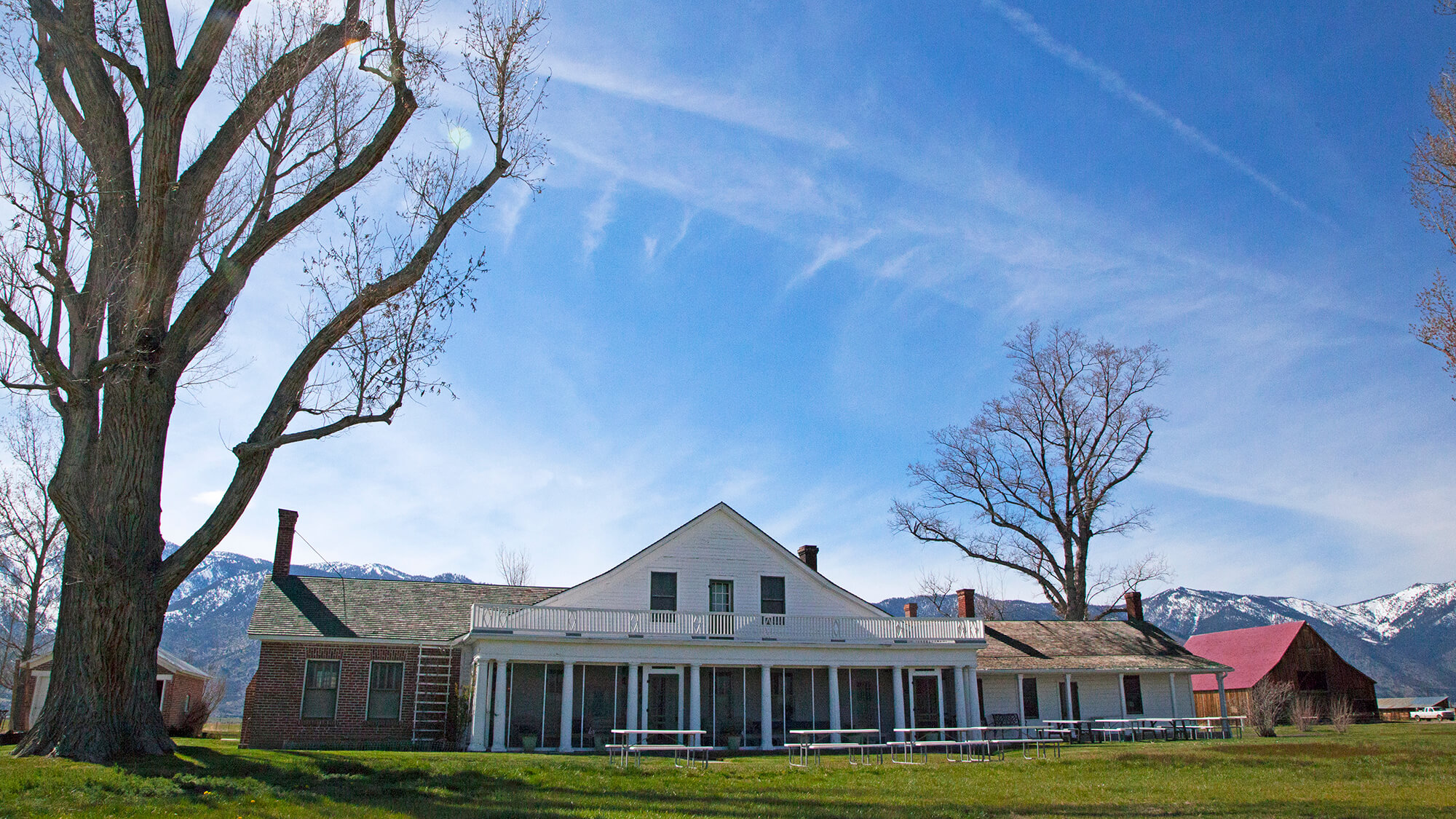 Dangberg Home Ranch Historic Park
Ready to get to know Minden one historic site at a time? Make sure the Dangberg Home Ranch Historic Park is part of your Lake Tahoe Loop discoveries. Aside from the Park's picture-perfect facade, much of the Carson Valley's heritage stems from this historic property, including the founding of the town of Minden. And all credit is owned to one Carson Valley Legend: the one and only H.F. Dangberg.
Meet the Founding Father of Carson Valley
All gratitude is owed to German immigrant Heinrich Friedrich Dangberg, who founded the site in 1857, predating Nevada's statehood. Despite having originally staked out a place to live roughly one mile to the north of the current homestead, Dangberg moved his home to where you can visit today. During his first few years in America, Dangberg had a tireless work ethic and entrepreneurial spirit that no one could match. Though starting with just a few acres of land, it didn't take long for Dangberg to acquire several hundred additional acres and 100 head of cattle, ultimately founding the Dangberg Land and Livestock Company.
During these formative years, a massive amount of silver was discovered in what would later become known as the legendary Comstock Lode in Virginia City. Lucky for Dangberg, he was an established rancher and Carson Valley soon became the breadbasket for the thousands of miners flocking to Virginia City. Dangberg's children were later responsible for extending the famous Virginia & Truckee Railroad to his part of the world, ultimately creating the town of Minden in conjunction.
Despite having started it all with a modest, two room cabin, it was time for an upgrade. After all, Dangberg had made a magnificent life for his wife Margaret and five children, Fred, John, Eva, George and Clarence and wanted an estate to represent his life's hard work and success. So who better to create a lavish expansion than famed Nevada architect Frederic DeLongchamps? Responsible for building most of Nevada's county courthouses and slew of other refined edifices, DeLongchamps was responsible for making the Dangberg Ranch into the prestigious estate you can visit today.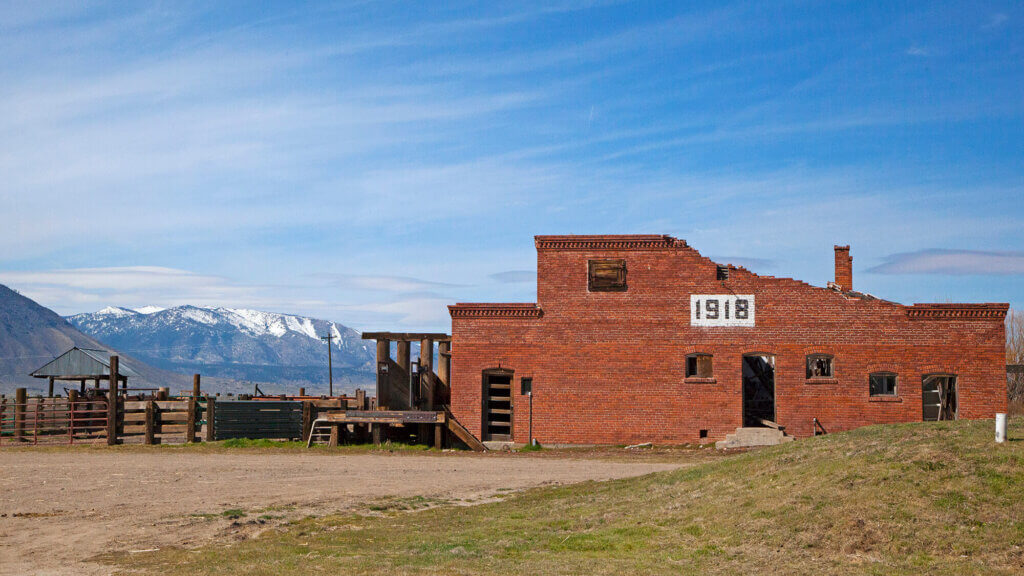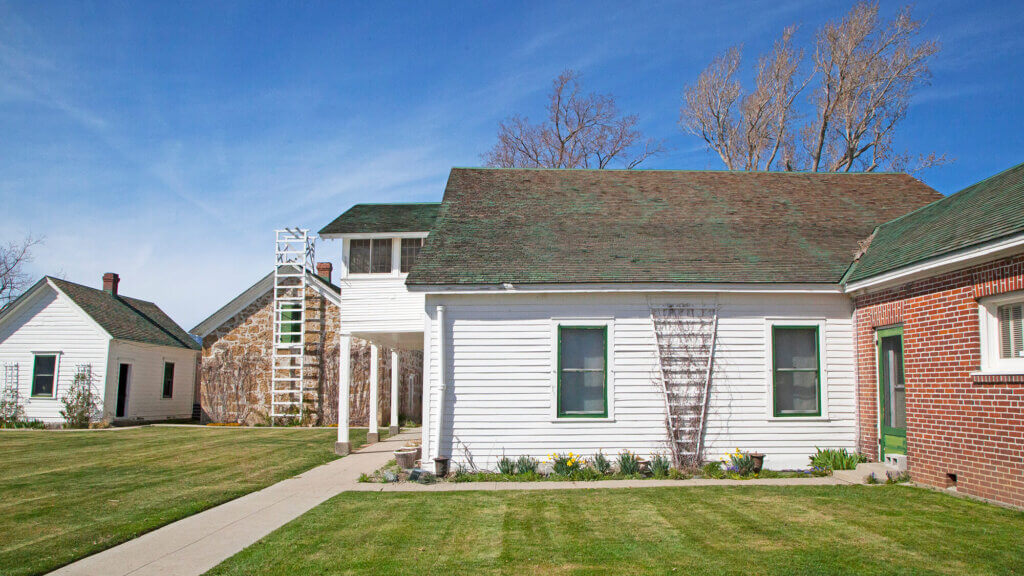 Building the Dangberg Empire
The home's expansion transformed a modest cabin into a luxury ranch, including a two story home with a screened-in porch, sleeping porch and men's dining room, as well as the construction of several outbuildings. A stone cellar was constructed in 1867, which still stands behind the home today, along with a laundry building, slaughterhouse, bunkhouse, cooks house, garage, carriage house, and one of the oldest historic barns in the state of Nevada. (Please note, the barn was historically part of the Home Ranch, but today it is not. Visitors are not given access to the barn without permission.)
Perhaps the most interesting detail about this heritage ranch is the fact that it differs from other renovated historic homes in the area because all artifacts you see here originally belonged to the Dangberg family or were original features of the house itself. No historic re-creation here – everything you see was original to a family member who lived here in some way or another.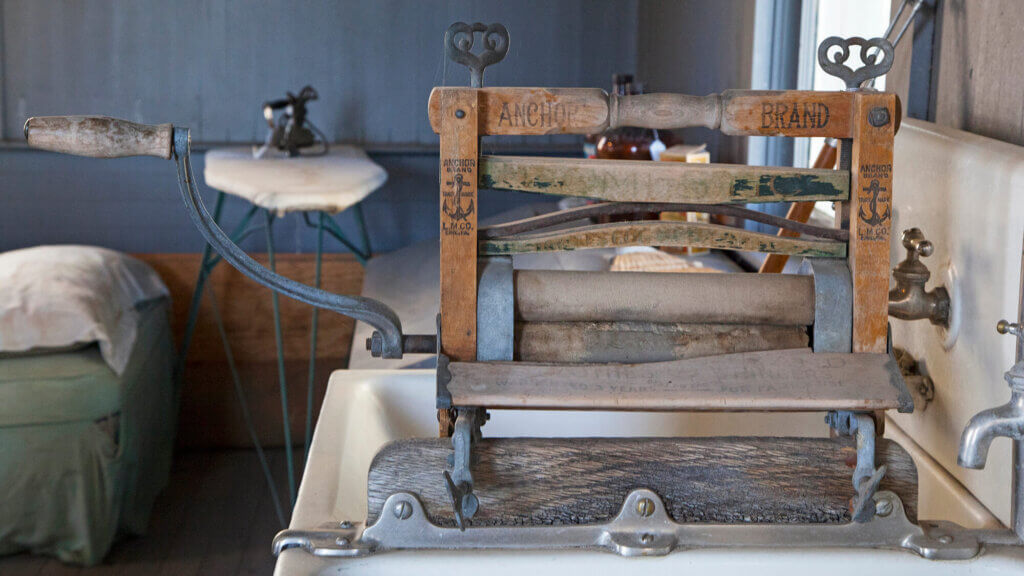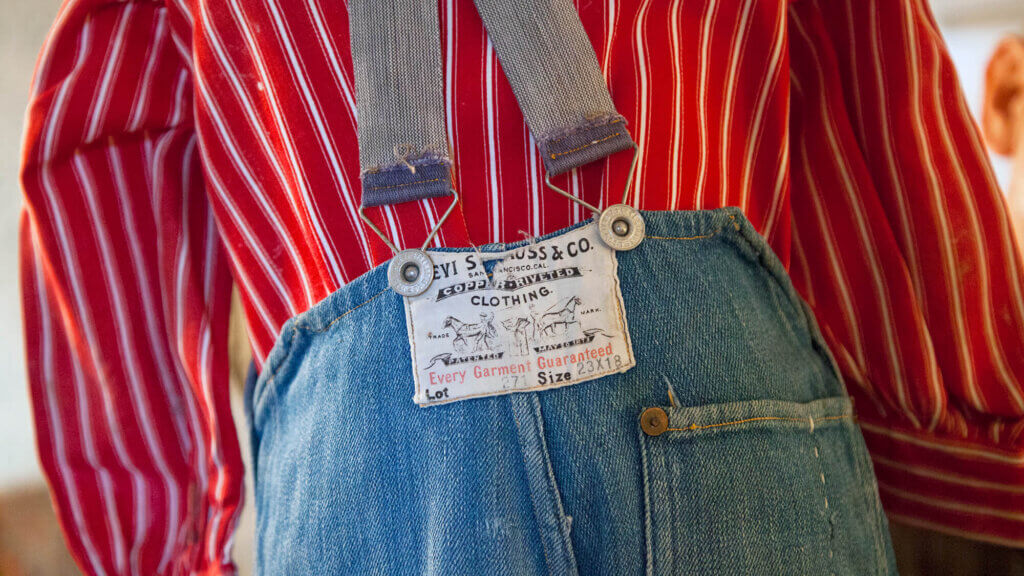 For the complete lowdown on the founding father of Minden and his family, be sure to reserve your spot on a tour of the Dangberg Home Ranch Historic Park. Visitors can expect to peruse the personal wardrobe of family members, learn the connection of the Dangberg family with the inventor of the Ferris wheel, see the oldest pair of Levi's existing in the state of Nevada, hear the story the argument that sparked a multi-generational family feud and even a collection of pet skunks and much more.
Travel Nevada Pro Tip
The Dangberg Home Ranch Historic Park hosts a series of ticketed and non-ticketed special events each year, including the
Dangberg Summer Festival
, which typically happens each summer from May through August. Check the
Dangberg Ranch's website
 for a complete list of exhibits and special events happening at Dangberg, like the Kite Flying Weekend, concerts, storytellers, authors and other speakers, Chautauqua portrayals and Buffalo Bill's Wild West Exhibition.
Getting There
The Park is located on 1540 State Route 88, one mile south of the junction between U.S. Highway 395 and State Route 88. When headed southbound, once you've gone through the roundabout, keep an eye out for a brown sign identifying the Dangberg Home Ranch on the right [or west side] of the road. Make a right hand turn on a dirt road that leads to the Dangberg Home Ranch.
Hours:
Tour reservations can be made by calling the Friends of Dangberg Home Ranch at (775) 783-9417.
Admission:
More than five acres of the ranch is now owned by Douglas County and managed by the Friends of the Dangberg Home Ranch. Admission is $8 for adults, and children 16 and younger are free, though this may not be a place for small children as there are many valuable antiques found throughout the tour. Please note that anyone is welcome to the Dangberg Ranch, as it is under the wing of Douglas County Parks, but will not be able to access any of the buildings without a reservation made ahead of time. Tour reservations can be made by calling the Friends of Dangberg Home Ranch at (775) 783-9417.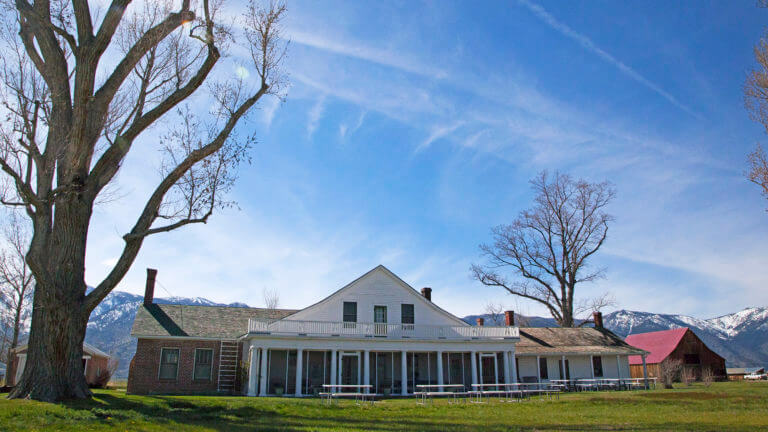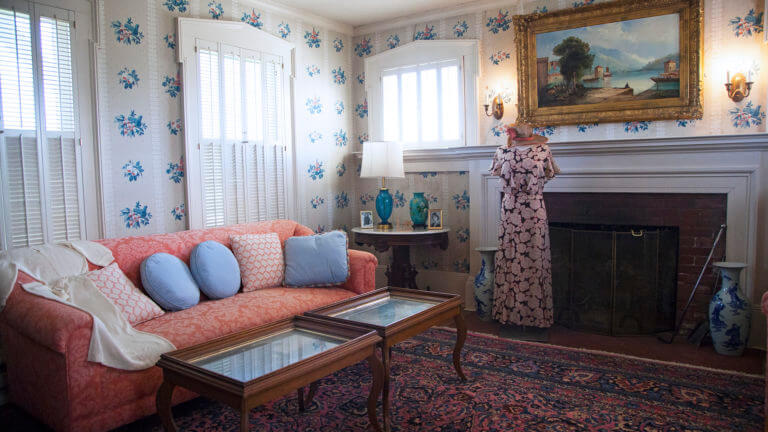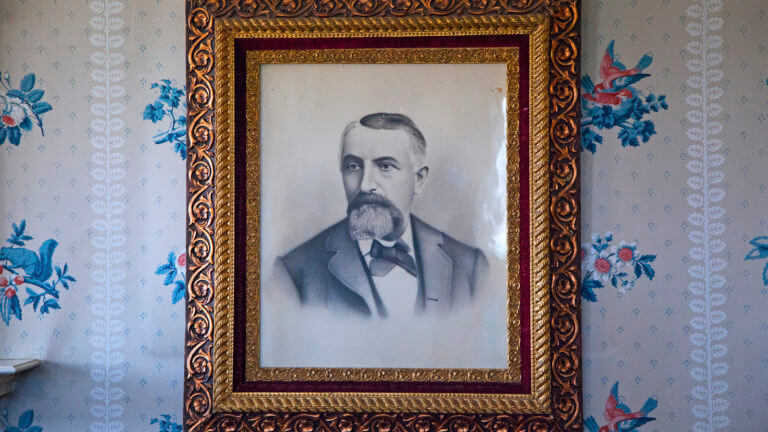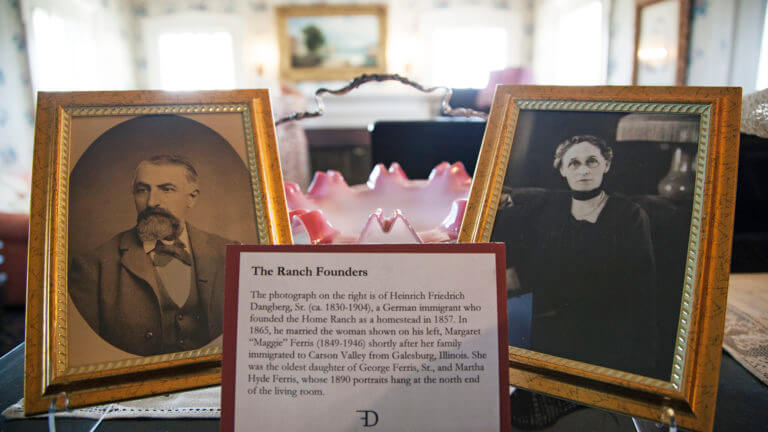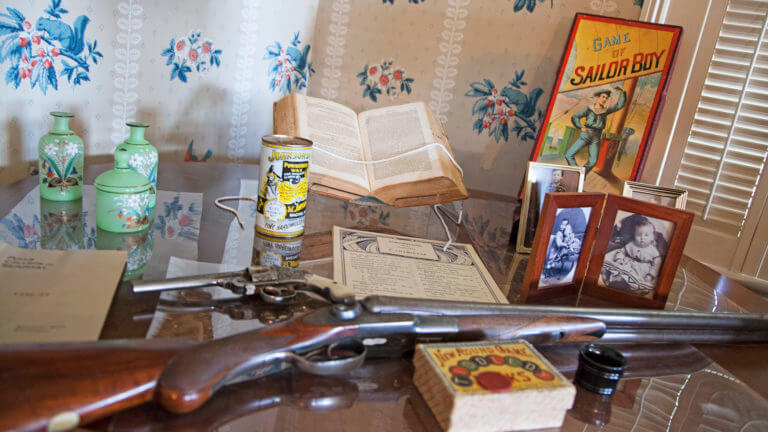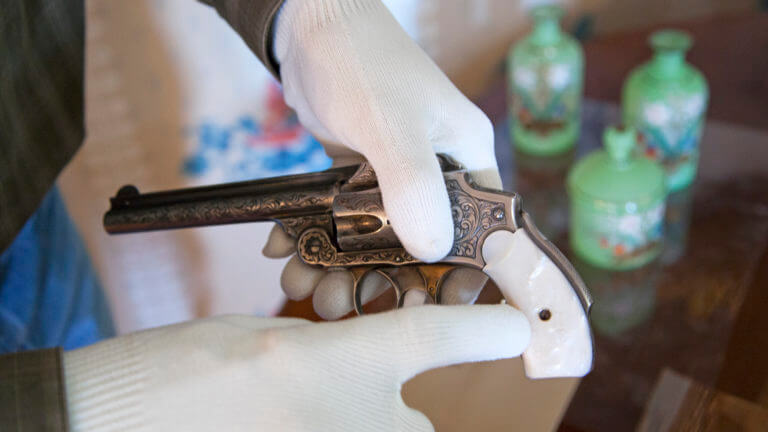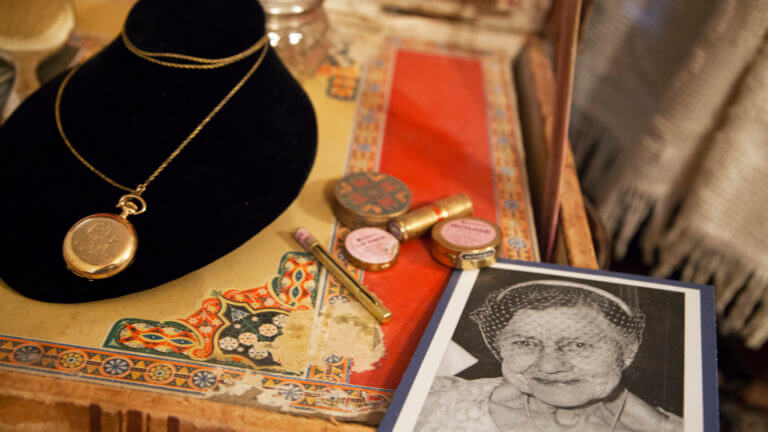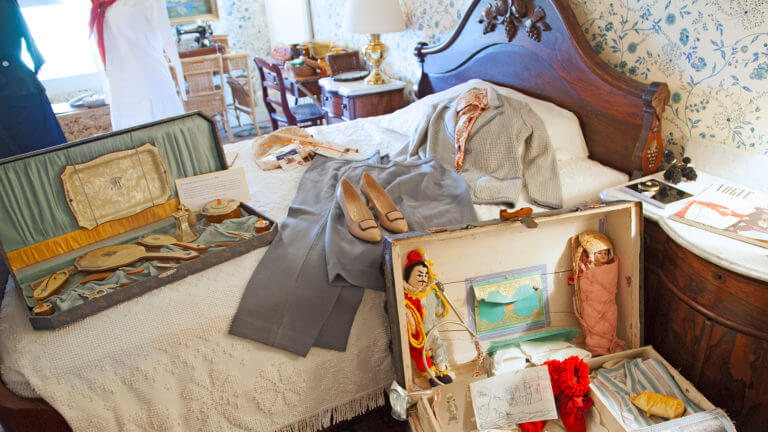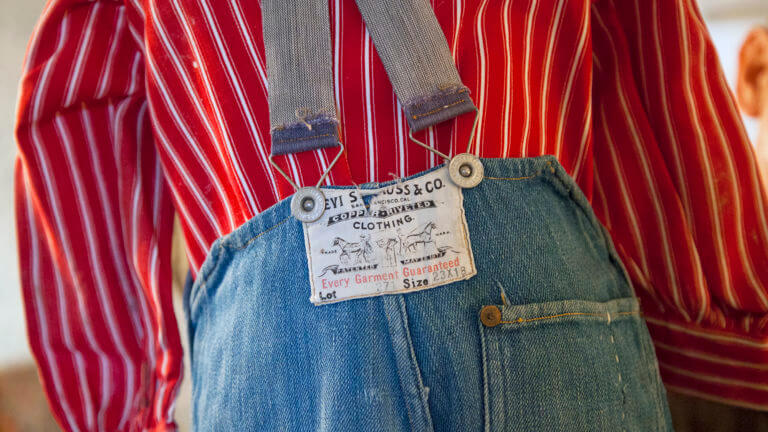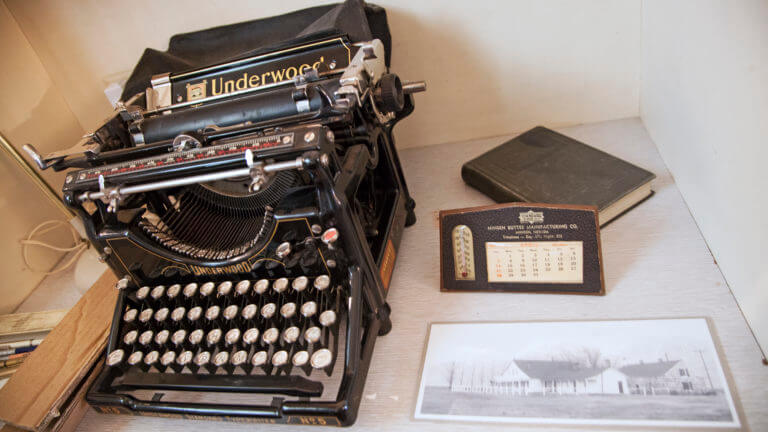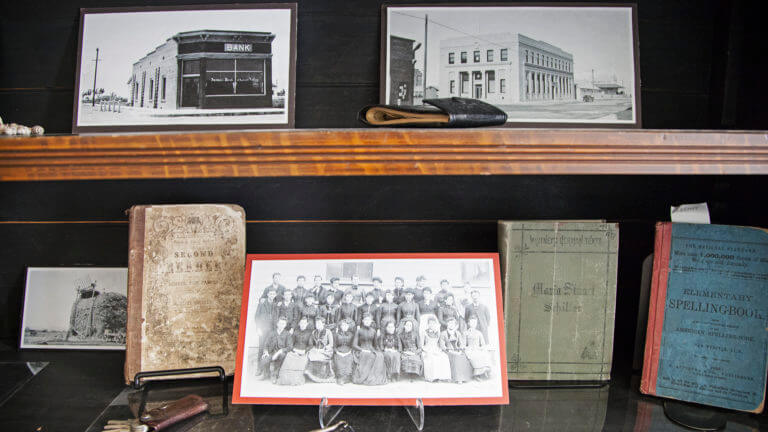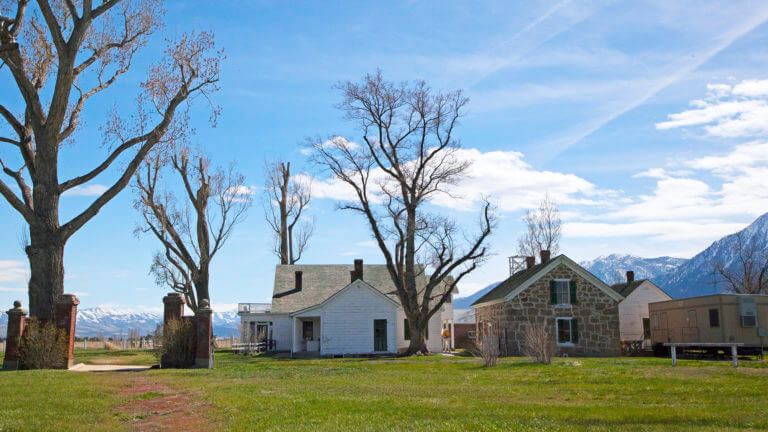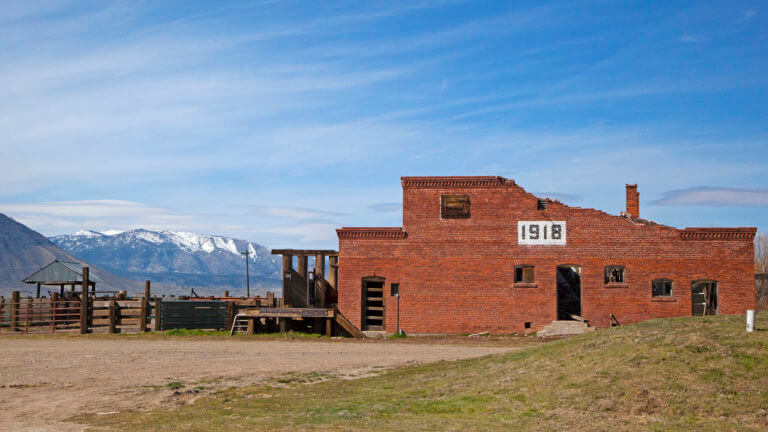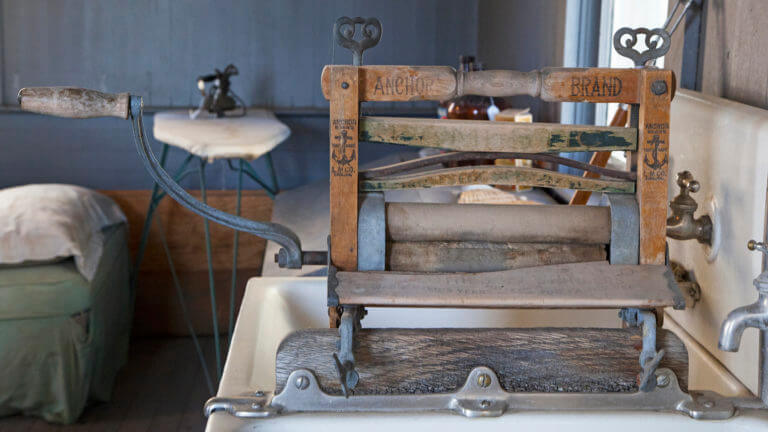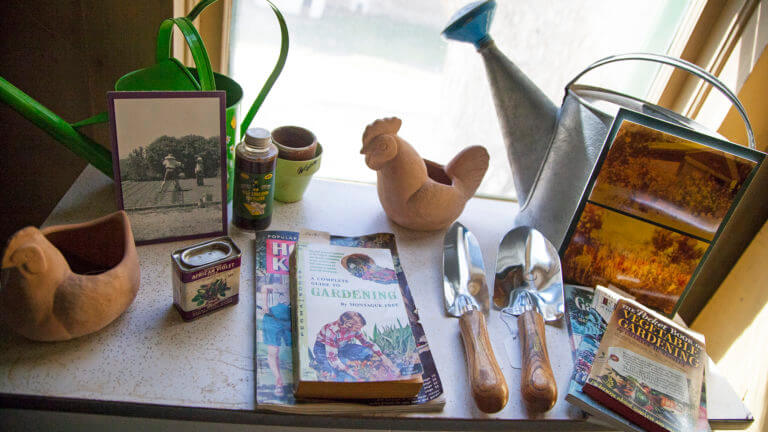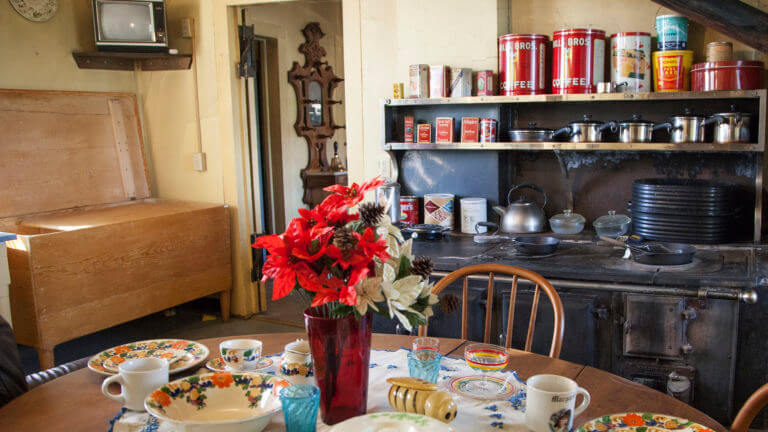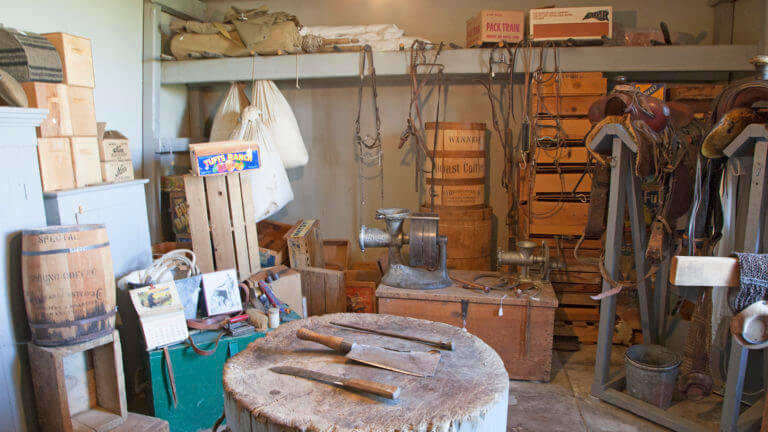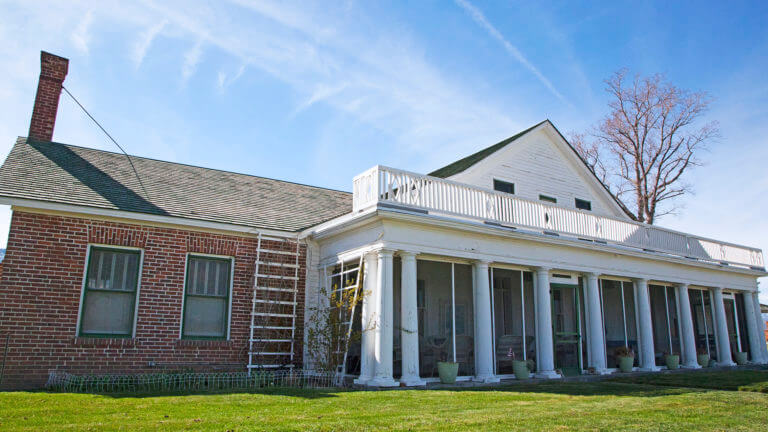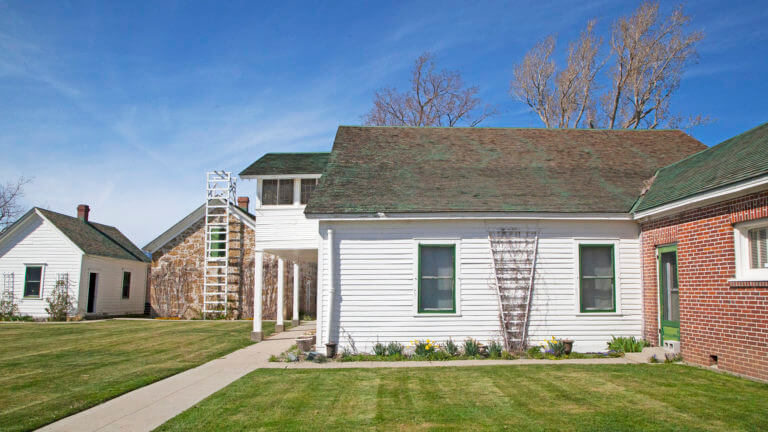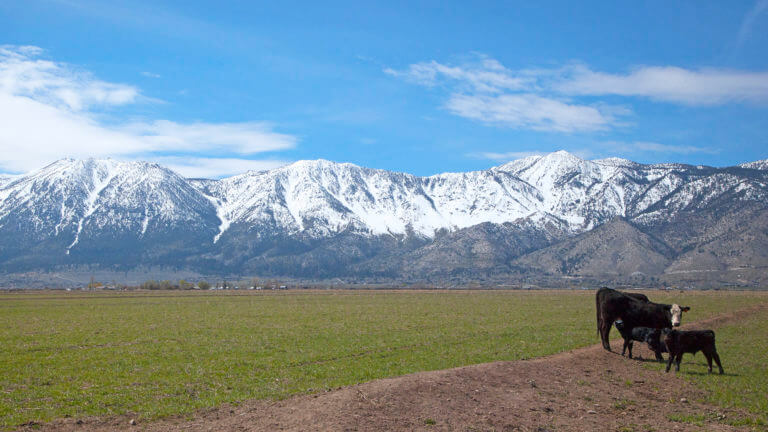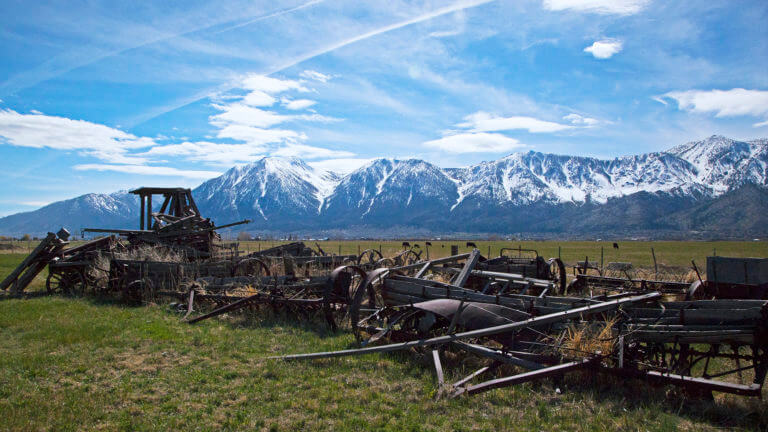 This Location: