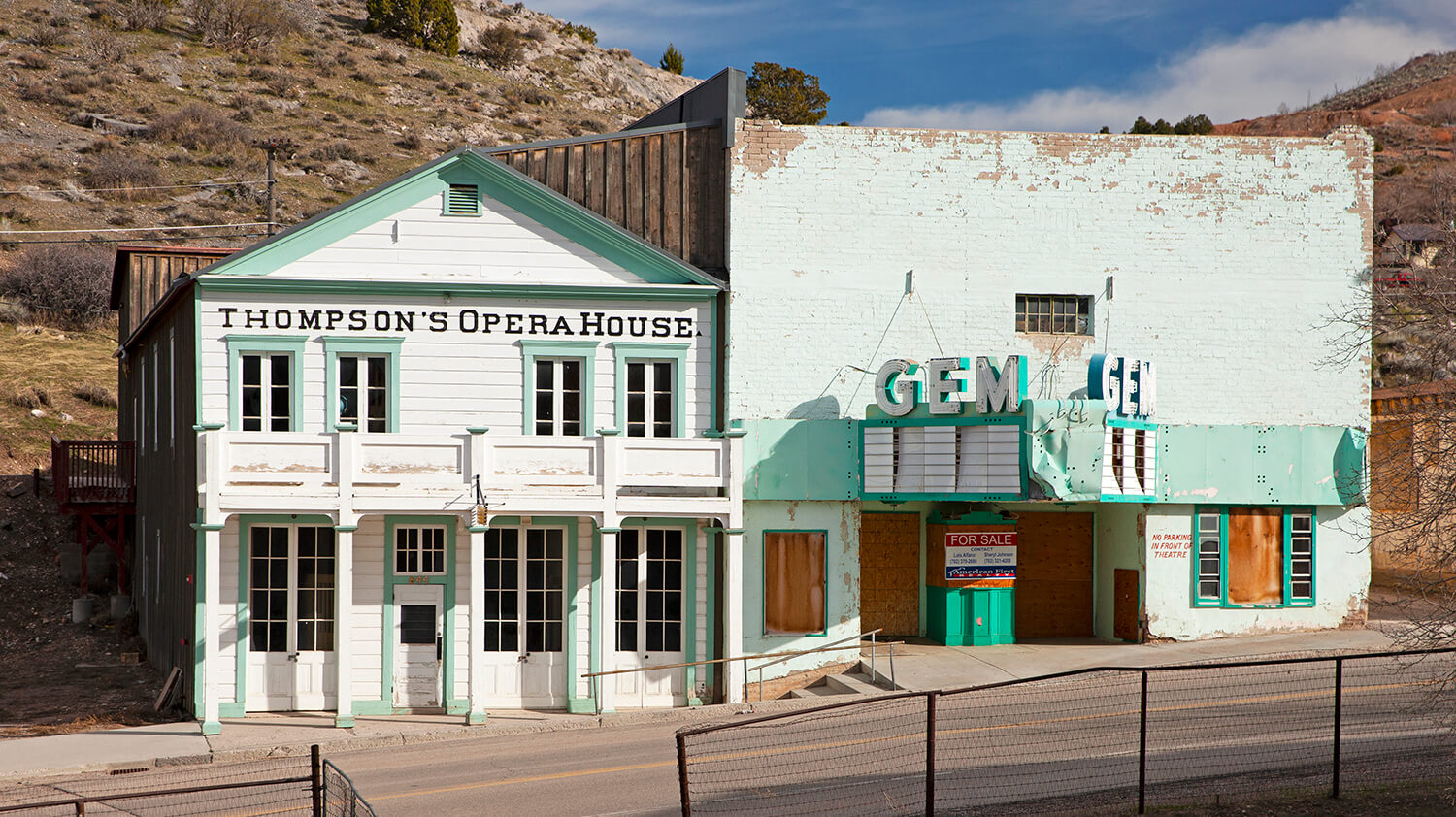 The spirit of the Old West is alive and well in Pioche, and there's no better way to get a taste than a visit to Thompson's Opera House. True lawlessness is just about the only thing that ruled the streets here, with a rough-and-tumble past that rivaled other Old West greats like Tombstone and Dodge City, and the cemetery to prove it. While you're here, get to know Pioche's spectacular silver mining stories and how they shaped the Silver State's future with a self-guided historic walking tour through town, starting at the storied Thompson's Opera House.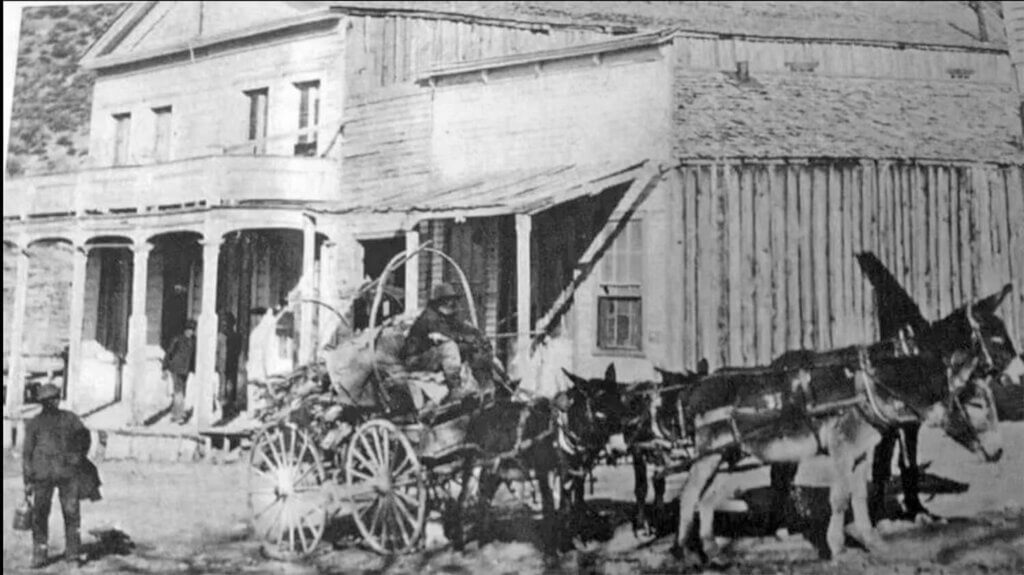 With a facade as arresting as the Thompson's Opera House, you won't miss the place when exploring downtown Pioche. As one of the few original buildings downtown, Thompson's Opera House came onto the scene in 1870 as a public meeting space turned theater, original to its location since the day it opened for business. First built and owned by Aleck Brown, a man named Arthur S. Thompson got ahold of the space, transforming it into an even better entertainment venue, this time outfitted with a new stage and floor. Thompson transformed it from a meeting space to a true Opera House, which later showed "electric" or silent movies until the adjoining Gem Theater was built.
Listed on the National Register of Historic Places in 1984, Thompson's Opera House—together with Piper's Opera House and Eureka Opera House—is one of three remaining 19th century theaters in the Silver State. While the Gem Theater next door awaits a new breath of life, Thompson's Opera House was completely renovated in 2009 and is still used by the Pioche community and greater Lincoln County area for regular historical and cultural gatherings, and is also available to the general public for private events.
Hours:
The Thompson's Opera House isn't typically open on a regular basis—for more info on renting the space, or to schedule an appointment during your trip, be sure to get in touch with Cory Lytle at (775) 962-8071.
Admission:
No admission is required to enter Thompson's Opera House, though this enriching cultural center depends on donations. These contributions help with preservation, and establishing historical exhibits. When visiting this valuable historical resource, consider making a donation!
This Location: