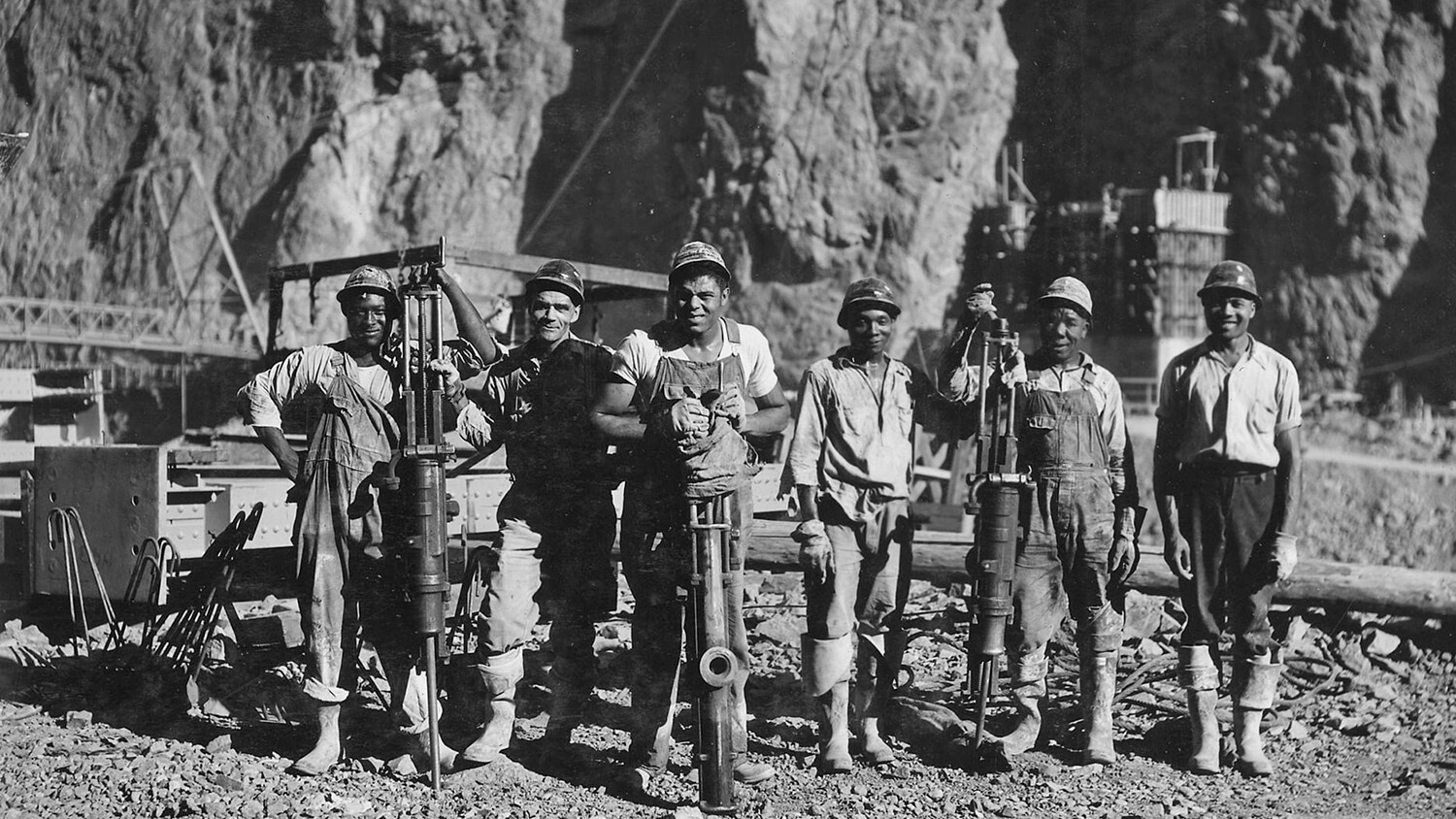 As the 20th Century dawned, the Bureau of Reclamation started eyeing southern Nevada's Black Canyon near Boulder City along the Colorado River as a potential location for a new dam. This dam, which eventually was named Hoover Dam, would be home to a massive hydroelectric power plant that also provides water to millions across the American West.
When Was The Hoover Dam Built?
Construction began in 1931. By 1936, Hoover Dam was completed in its entirety an impressive two years ahead of schedule. It remains one of the nation's top tourist attractions, partly thanks to its vicinity to and easy access from Las Vegas.
Why Was The Hoover Dam Built?
Hoover Dam was created to provide hydroelectric power and water for irrigation to the residents of southern Nevada, northern Arizona, and southern California, including Los Angeles. Today, it does so for nearly literally millions of people.
While the official name of this project "Boulder Dam," it was renamed "Hoover Dam" after President Herbert Hoover in 1947, who was referred to as "the great engineer whose vision and persistence has done so much to make the dam possible."
Hoover Dam Construction Project
To start, Congress needed to approve the Boulder Canyon design project and its bidders, which included six companies. The city of Las Vegas lobbied to be the headquarters for Hoover Dam's construction and even went to extreme measures by closing many local speakeasies. Instead, the Secretary of the Interior announced that a "model city" would be constructed in the desert near the proposed dam site.
Before long, the project drew in thousands of ambitious able-bodied men from all over the United States, and the town of Boulder City was established — as a planned, non-gaming community — to house them. At the time, Las Vegas had a modest population of 5,000, but the city soon saw an influx of 10,000-20,000 workers — often known as high-scalers for their daring feats of labor at such great heights — descend upon the area. It was the Great Depression and a job as a worker on Hoover Dam was a good one, but with the cost of working in some of the most extreme work conditions imaginable with temperatures soaring well above 100 degrees on an average day.
The newly approved project now had an immense workforce with a new town to support it and construction began. The Colorado River was diverted for the construction of Hoover Dam and two cofferdams were built to protect the work site from the swiftly moving river. Surprisingly, after just two years, concrete work on Hoover Dam was finished ahead of schedule and the dam was dedicated. Impressively, workers used a total of 3,250,000 cubic yards of concrete to build the dam, and they used an additional 1,100,000 cubic yards to build the power plant and other nearby structures.
Engineers assumed that Hoover Dam would someday be open for public tours, so they brought in a Los Angeles-based architect to redesign some of Hoover Dam's interior and exterior elements. Impressively, the architect single-handedly streamlined the design, which remains an Art Deco masterpiece to this day. He redesigned the dam face, clock faces, and even color-coded the pipes and machinery, and perhaps most importantly, he brought in a Denver artist to design the immaculate walls and terrazzo flooring on the interior of Hoover Dam.
How Many People Died Building The Hoover Dam?
According to the Bureau of Reclamation, 96 people died in the building of Hoover Dam. Deaths are attributed to falls, machinery accidents, drowning, and rockslides. However, despite all the rumors and urban legends, there are no bodies buried in Hoover Dam. That said, there are plenty of places in this wild state where legends, oddities, and straight up conspiracies (including Area 51) remain completely unexplained. Curious? Visit our Weird Nevada page.