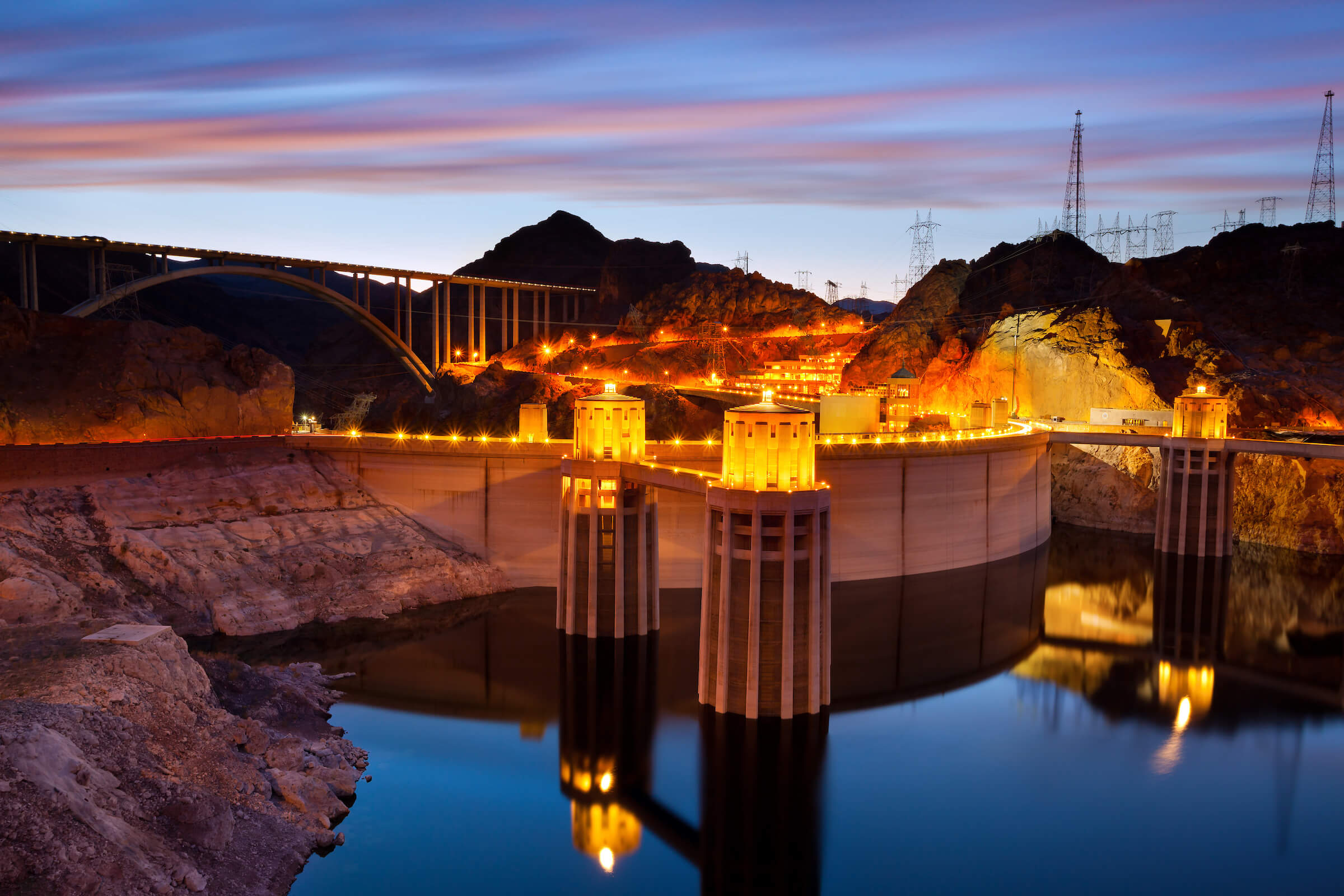 Hoover Dam Water Levels
Water is a critical issue in the West, and it's most evident in places like Lake Mead and Hoover Dam. Recent drought years have dropped the dam's water level from 1,225 feet in 1983 to its current level of 1,045 feet in early 2023. Winter storms in December 2022 and January 2023 have improved the dam's level, but if drought conditions persist, the lake and dam could fall to levels so low (what's called dead pool conditions) that no more electricity would be produced.
Where Is Hoover Dam?
So, where is Hoover Dam? Hoover Dam is located on the Nevada/Arizona border, with Las Vegas 37 miles to the northwest and Lake Mead and the Colorado River directly to the dam's east. The nearest town is Boulder City, Nevada.
Hoover Dam History & Construction
Hoover Dam construction started in 1931 and wrapped up with the dam's opening in 1936. Learn more about the history of the dam — including why the Secretary of the Interior and Bureau of Reclamation decided to build the dam — here.