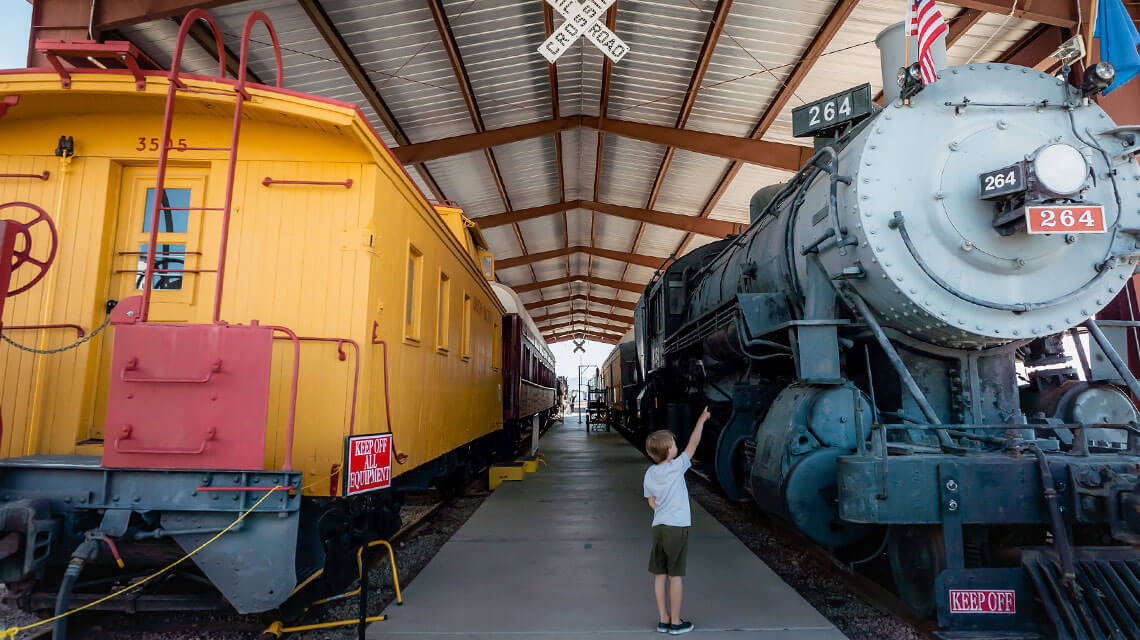 Nevada State Railroad Museum – Boulder City
The Nevada State Railroad Museum in Boulder City effortlessly preserves the heritage of the fascinating Boulder Branch Line, commissioned by the Union Pacific Railroad in 1931 to haul the literal tons of equipment and material needed to construct the massive Hoover Dam. In addition to the rotating and permanent displays of restored railroad equipment that once operated on Nevada's train tracks, the museum offers weekend train rides on the original line laid down by Union Pacific.
Visiting the Nevada State Railroad Museum in Boulder City Today
This unmatched Las Vegas-area attraction takes visitors on a trip along the tracks of southern Nevada's colorful past aboard refurbished and air-conditioned Pullman Coaches that date all the way back to 1911. If you want to be one with the elements, not to worry—the Nevada State Railroad Museum in Boulder City offers an open-air coach, which is best enjoyed in the spring or autumn months. Another highlight of the State Railroad Museum is the model railroad display on the station platform, housed in a restored 1914 UP Harriman Chair Car, which showcases two model railroads at HO and O scales.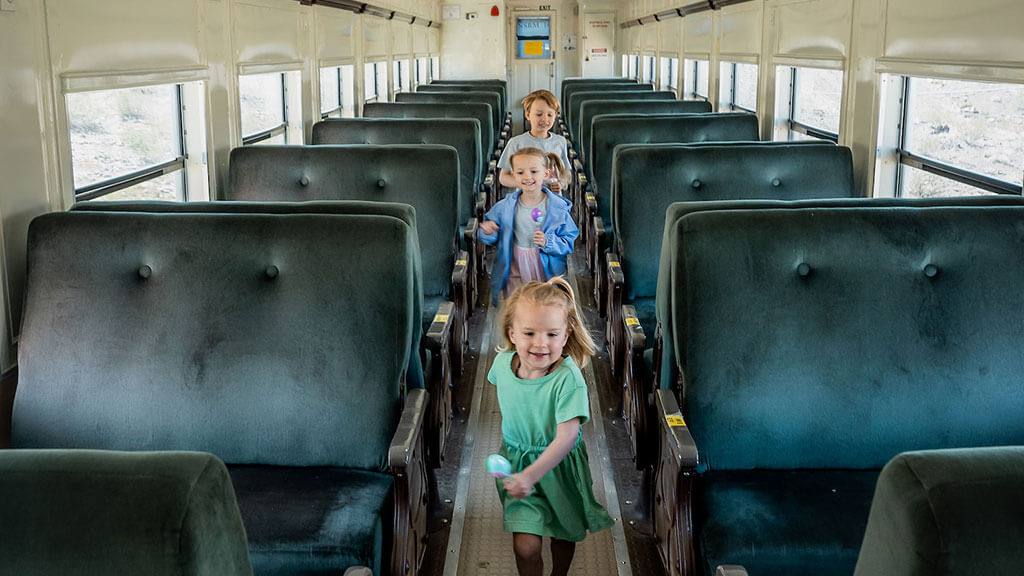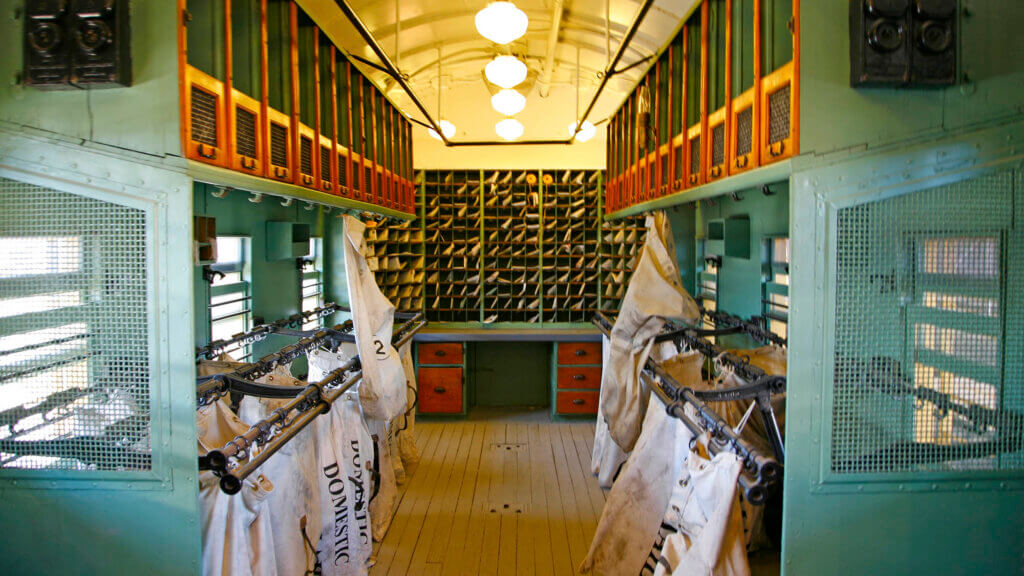 On Saturdays and Sundays, take a relaxing train ride during morning and afternoon hours. The scenic seven-mile journey travels along the eastern end of the Boulder Branch Line and lasts approximately 45 minutes. Throughout the experience, passengers can take in stunning views of the sprawling El Dorado Valley, the McCollough and River Mountain ranges, and abundant Mojave Desert plant life along the way.
Don't forget to plan ahead and reserve your family's spots on one of the themed train rides throughout the year. Don your favorite costume for the Halloween Express, meet the man himself on a daytime Santa Train or evening Boulder City North Pole Express, or partake in arts and crafts on the Story Time Train.
If you're searching for an even more immersive experience, consider becoming "Engineer for an Hour," where you'll man the controls of a diesel locomotive. This program is only available for ages 18 and up, but cab rides—where you ride with the engineer and head brakeman in the cab of the locomotive—are an option for anyone at least seven years old.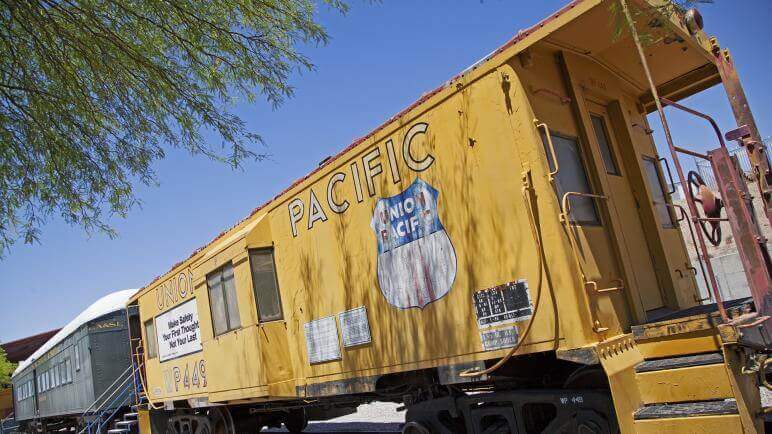 Ride the Rails
With Las Vegas Rail Bikes, you become the conductor of your own pedal-powered excursion at the Nevada State Railroad Museum. Choose from a two- or four-seat bike and literally ride the rails on an eight-mile round trip that takes approximately 90 minutes. Pedal-assist motors make for an easy experience, and the rail bikes come equipped with sunshade umbrellas, cup holders, and storage baskets. You'll also enjoy a 20-minute pit stop at a hidden desert oasis with large chairs and picnic tables before heading back toward Boulder City.
Hours:
The Open-Air Display Pavilion at the Nevada State Railroad Museum is open seven days a week from 9:00 AM to 3:30 PM. Train rides take place Saturday and Sunday at 10:00 AM, 12:00 PM, 2:00 PM, and 4:00 PM. Afternoon train rides are not offered due to extreme heat June through September.
Admission:
Admission is free for the Open-Air Display Pavilion. Train rides are $10 for adults (ages 12 and up), $5 for children (ages 4-11), and free for children ages 3 and younger. For groups of 12 or more adults, the rate is $7 per per adult.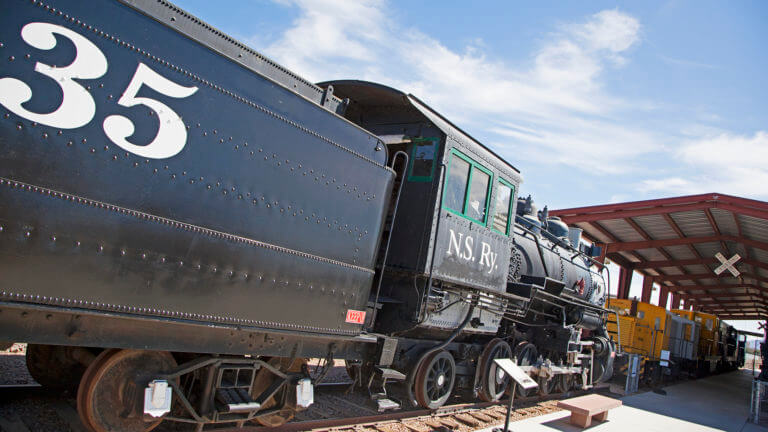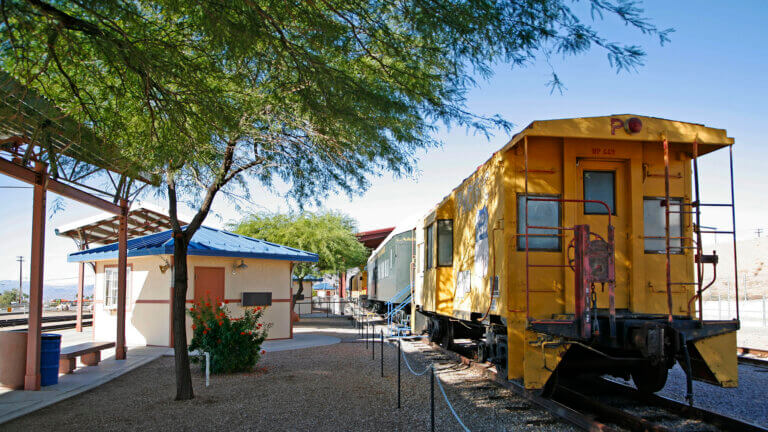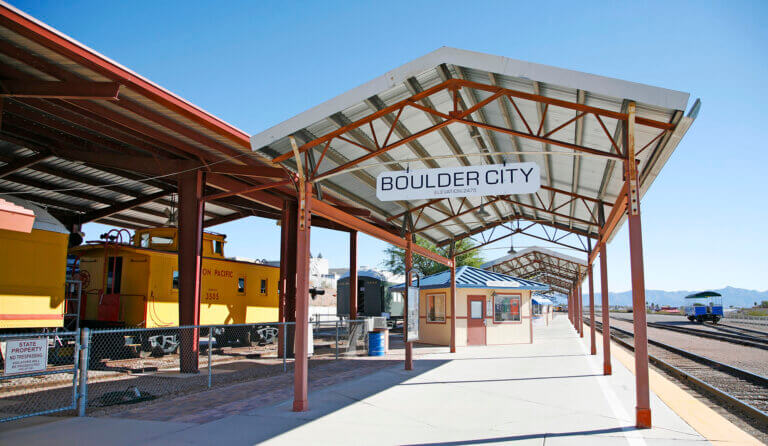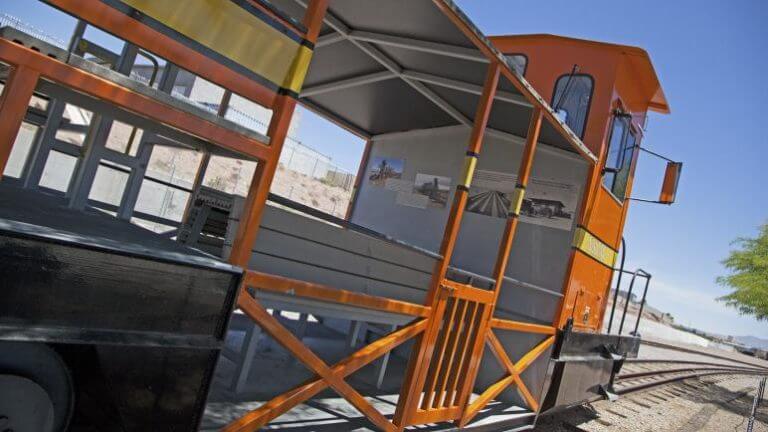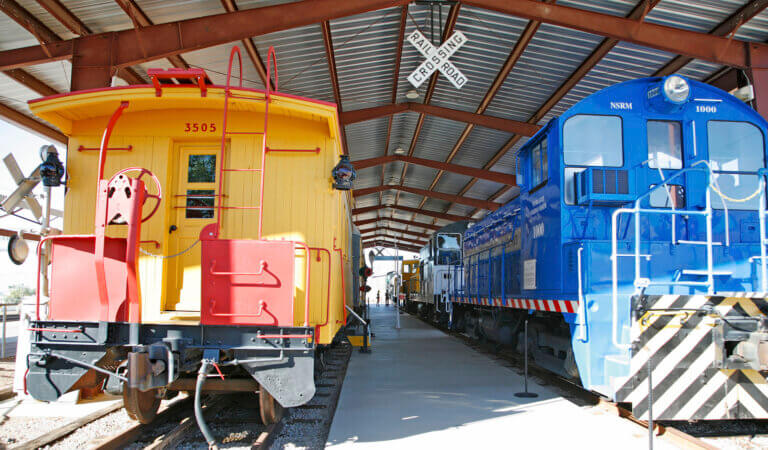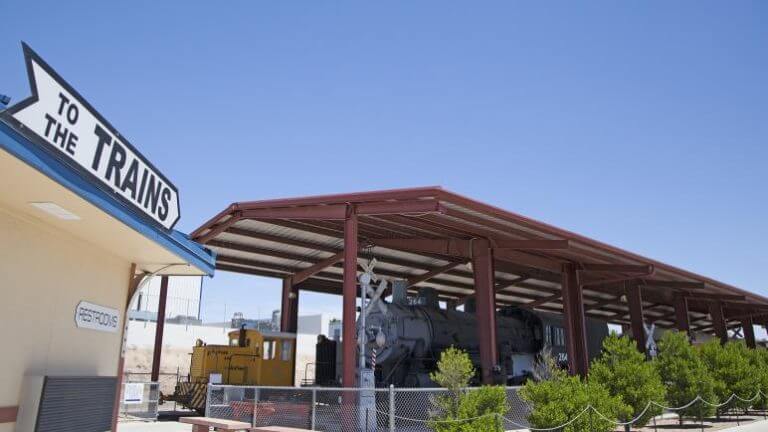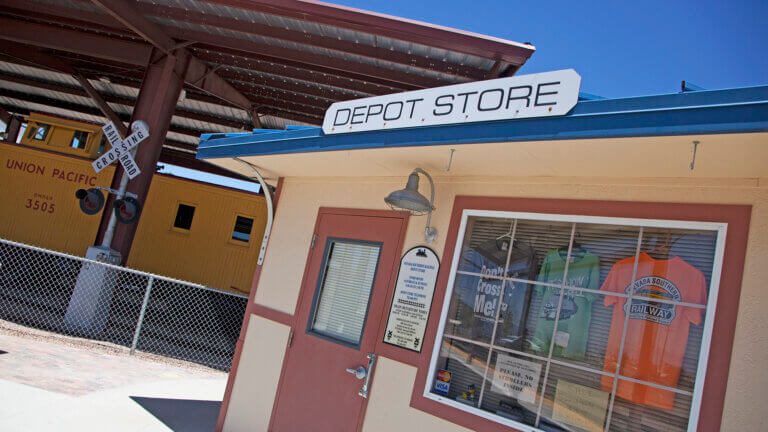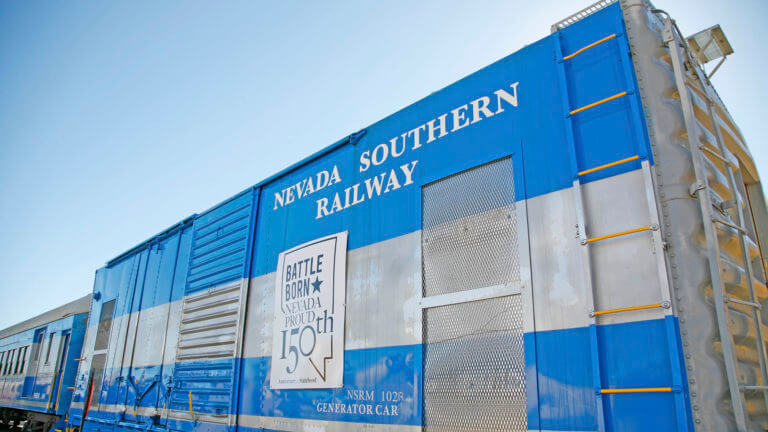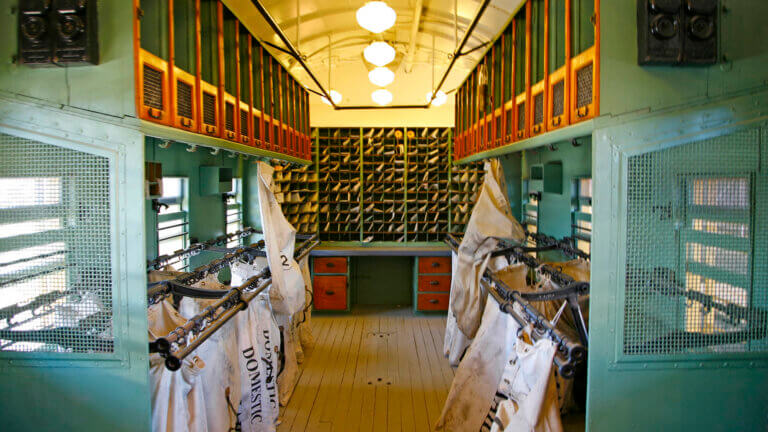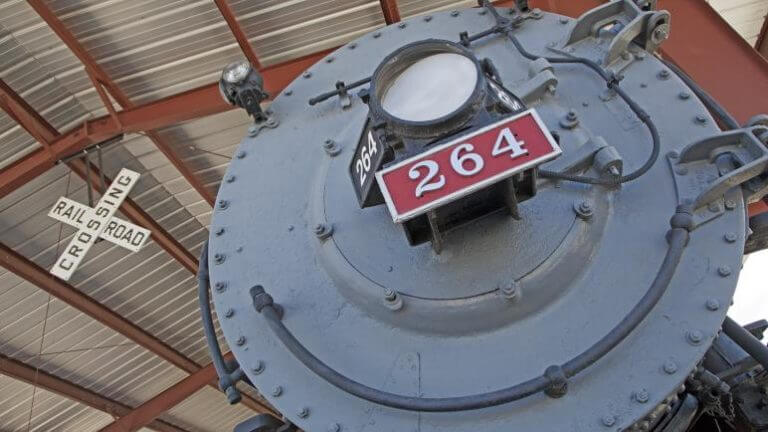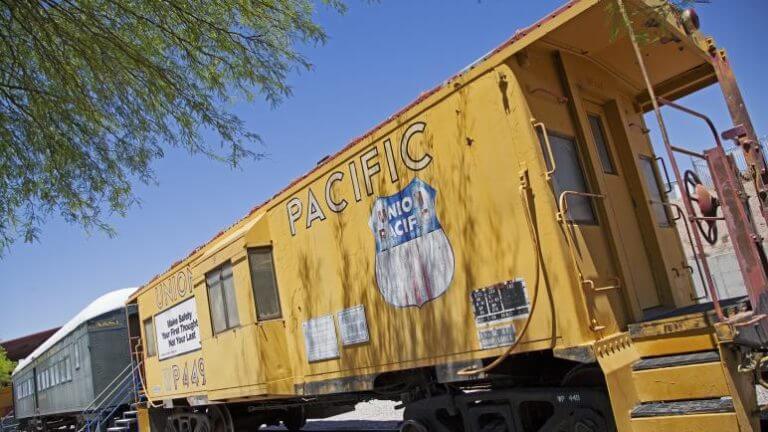 This Location: