Boulder City – Hoover Dam Museum
As impressive as Hoover Dam is today, it was even more so during its construction in the 1930s. The building of the colossal structure amounted to an engineering project that had never before been attempted. And at the Boulder City – Hoover Dam Museum, visitors can explore the story of the men and women who braved the isolation of the then-undeveloped southern Nevada desert to build this magnificent dam.
The museum offers interactive, three-dimensional exhibits and displays that describe not only the actual construction of the dam itself, but the economic and social forces surrounding the stock market crash in 1929 and the subsequent Great Depression. Both were driving forces behind the thousands of unemployed men and women who left their homes for the Nevada desert and the dam project, which was one of the few places in the entire country where men could find work at the time.
The museum collection includes incredible artifacts, photographs, documents and fascinating oral histories and sounds that offer visitors a real sense of not only the danger and sheer size of the project, but also of families attempting to live ordinary lives in spite of the circumstances. The museum also shows a 20-minute film on the construction of Hoover Dam.
ADMISSION
The Boulder City – Hoover Dam Museum is located within the historic Boulder Dam Hotel… pretty fitting, to have so much history contained in an actual piece of history itself, right? The Museum is located on the first floor of the Boulder Dam Hotel, which was built in 1933 for visiting government and proejct managers who arrived to supervise the dam's construction. Today, the property is listed on the National Register of Historic Places and a truly magnificent way to immerse yourself in this wonderfully historic community.
From the hotel lobby, look for the grand staircase. The Museum is a few steps up and to the left, down a hallway behind the front desk. Admission to the Boulder City – Hoover Dam Museum is free, though this enriching cultural center depends on donations. These contributions help with establishing and preservation of museum exhibits, and support future additions to the property. When visiting this valuable historical resource, please consider making a donation!
HOURS
Open seven days a week from 10:00 AM to 5:00 PM. Closed Thanksgiving, Christmas, and New Years' Day.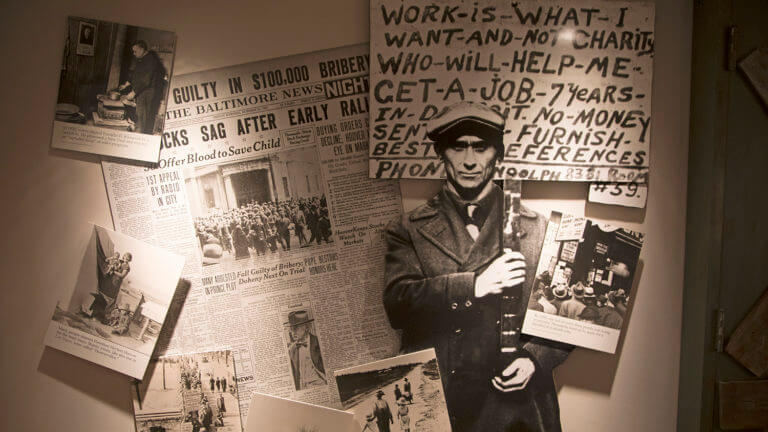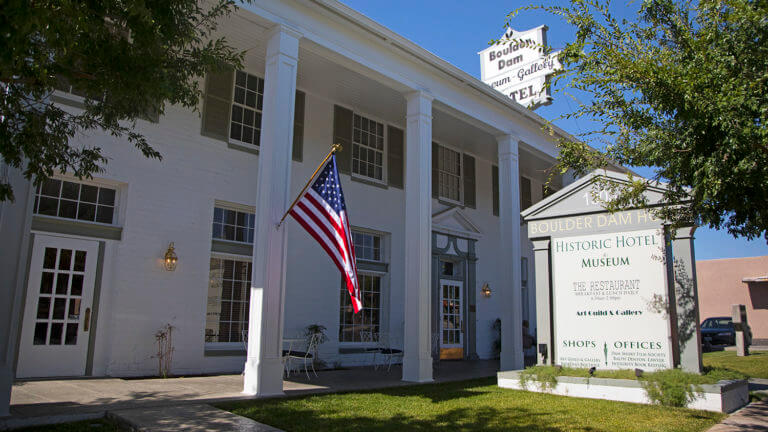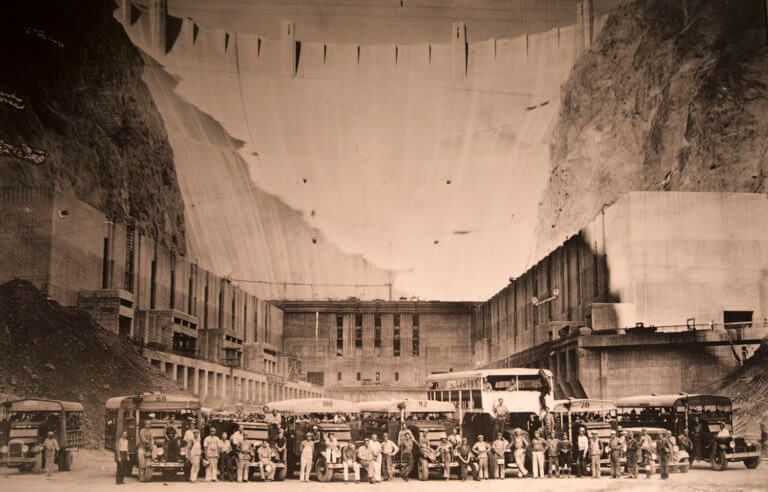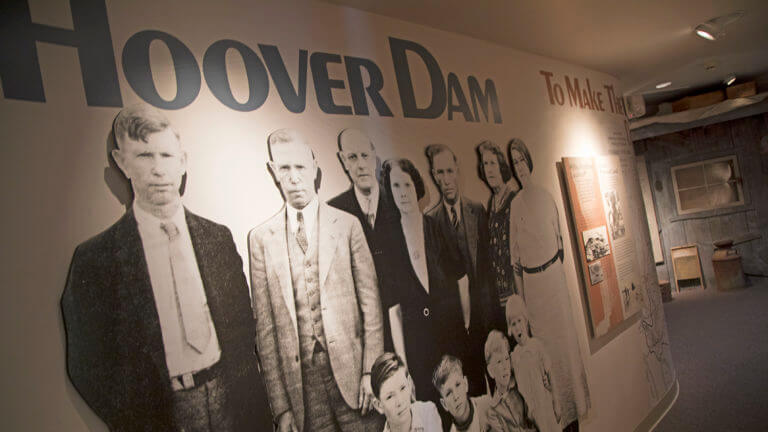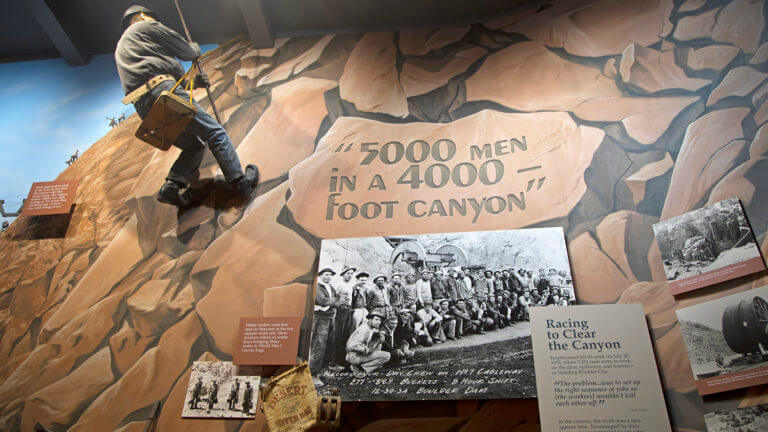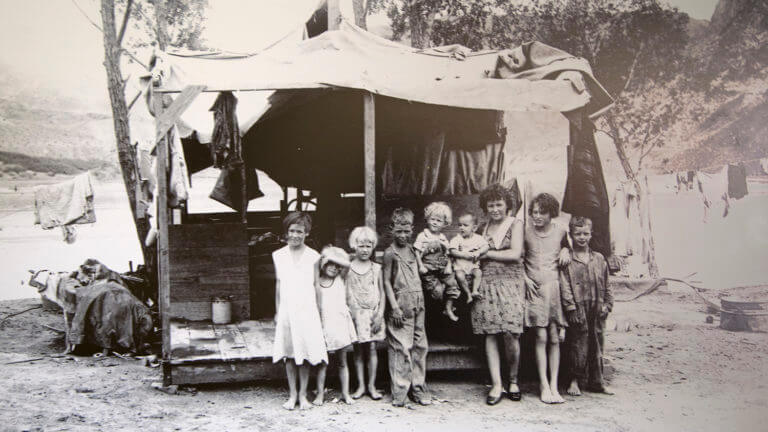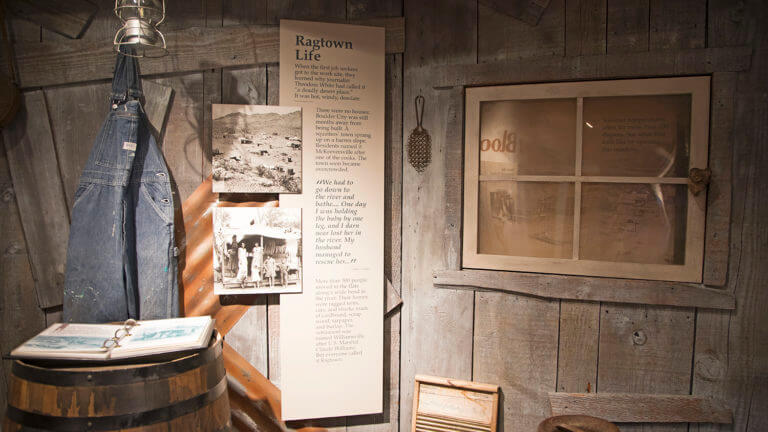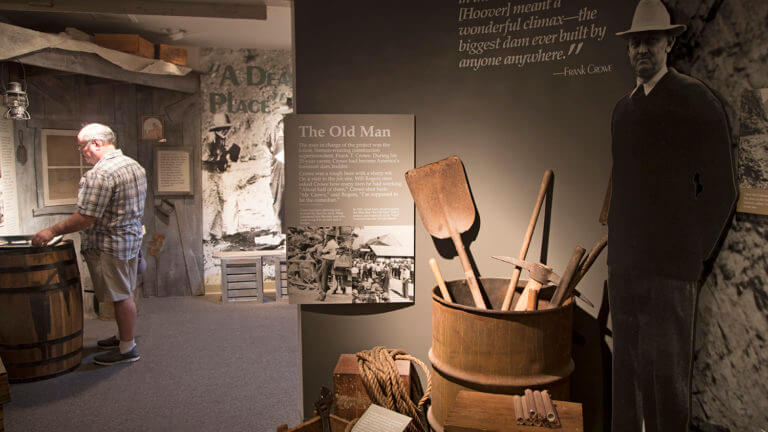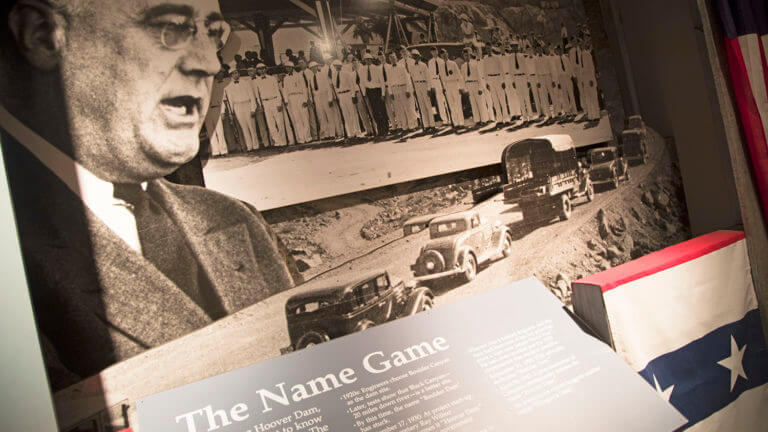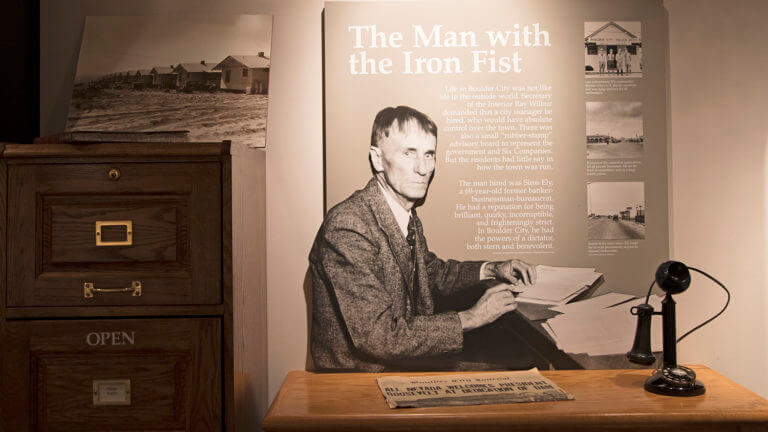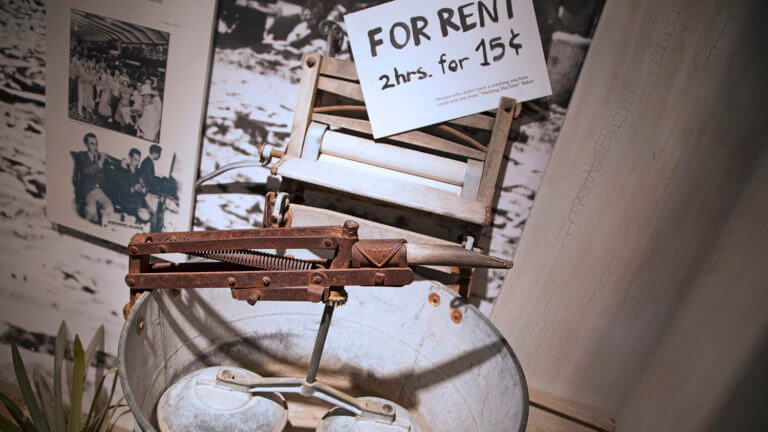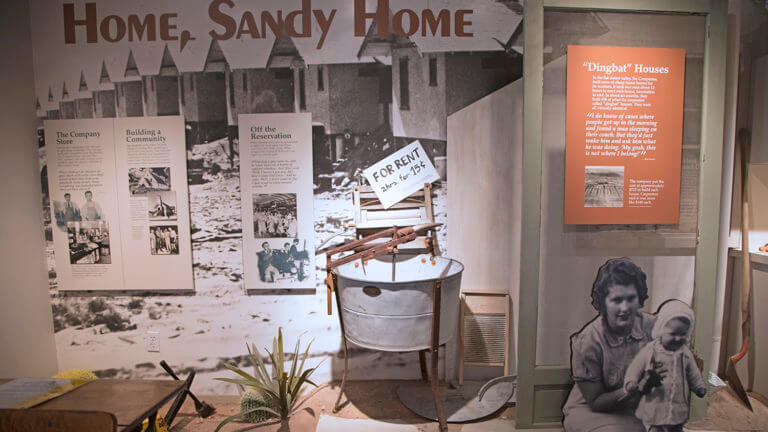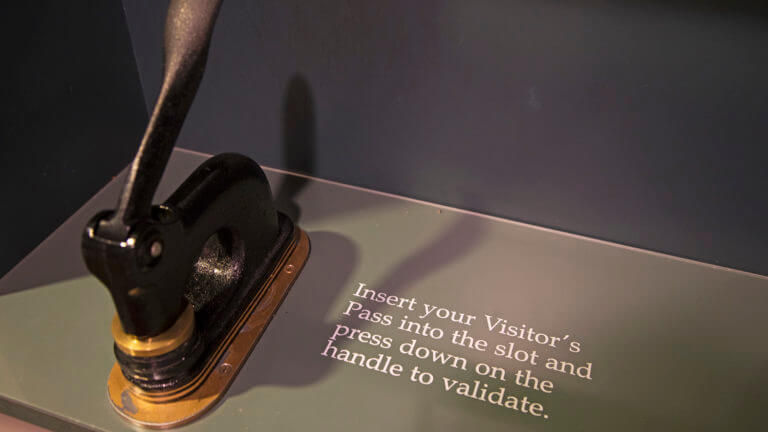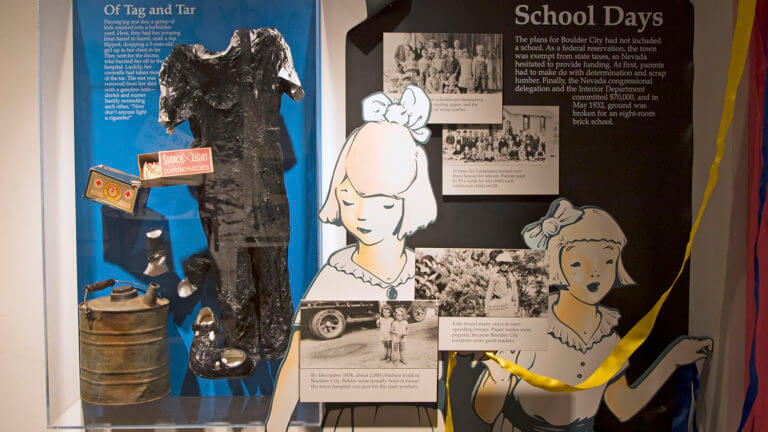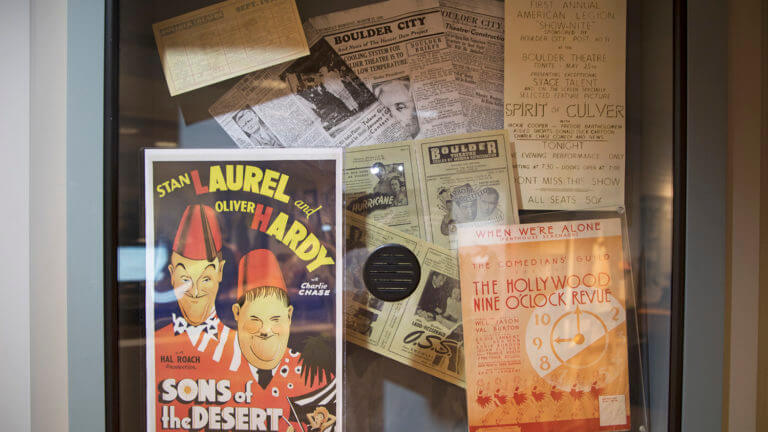 This Location: