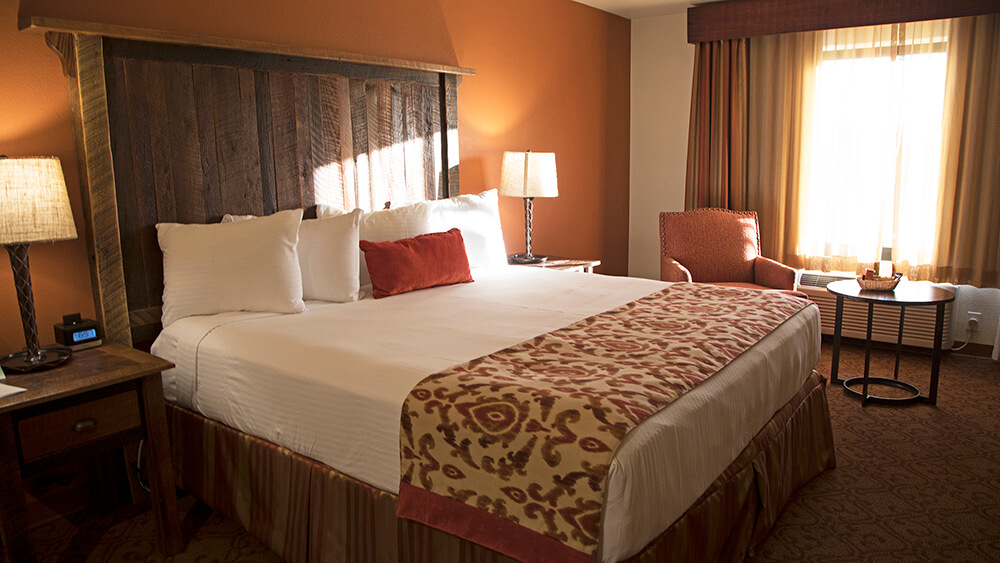 Hoover Dam Lodge Hotel & Casino
What better way to experience the mighty Hoover Dam than to stay a half mile from it? As the closest accomodation to the Dam itself, the name certainly fits, but the Dam isn't the only great amenity closeby. Hoover Dam Lodge Hotel & Casino is located on the outskirts of Historic Boulder City, nestled up against Lake Mead National Recreation Area and offers up some unbelievable vantage points.
Hoover Dam Lodge Hotel & Casino underwent a recent ownership change, and impressive remodel, offering guests an inviting and comfortable refuge with quite a lineup of amenities. Aside from the thoughtfully remodeled rooms themselves, guests can enjoy the brand new workout facility, 24-hour arcade, the pool and spa with views of surrounding mountains, and four differently themed gaming areas. The property also has meeting and banquet rooms, and a general store with everything from souvenirs to grab-and-go food and beverages which is open 24 hours. Enjoy a meal at five different restaurants on site, including Bighorn Cafe, Dotty's, the Lounge Bar, La Villita, and Bourbon Street.
HOTEL PACKAGES
Best yet, Hoover Dam Lodge Hotel & Casino is equipped with a hotel package designed to satisfy just about everyone's interests, providing itinerary suggestions and tour operators in the region.
Epic Adventure Photo Shoot – Hiking and paddling deep into the incredible Black Canyon. Our guide/adventure photographer captures your ultimate story.
Helicopter Rides – Experience the iconic Hoover Dam in style by taking a helicopter ride right from Hoover Dam Lodge Hotel & Casino.
Vegas Off Road Experience – Learn to drive like the pros or perhaps just hold tight while they take the wheel!
Bootleg Canyon Zipline – Zipline with us right here in the Lake Mead National Recreation Area and historic Bootleg Canyon.
Stay & Shoot – If you want to experience a piece of history while breaking some clays, we have just the guns for you.
Stay & Bike – Bike from Hoover Dam Lodge Hotel & Casino to Hoover Dam
Skydive above Hoover Dam – Jump right into your vacation planning with the memorable Skydive Package
Whether you're interested in exploring the history and engineering behind this modern marvel of the world, or using the property as a launchpad for the incredible recreational paradise that awaits at Lake Mead, Hoover Dam Lodge Hotel & Casino is a great home away from home. Be sure to call Hoover Dam Lodge Hotel & Casino directly to secure your southern Nevada adventure, and for the most up to date information on rates.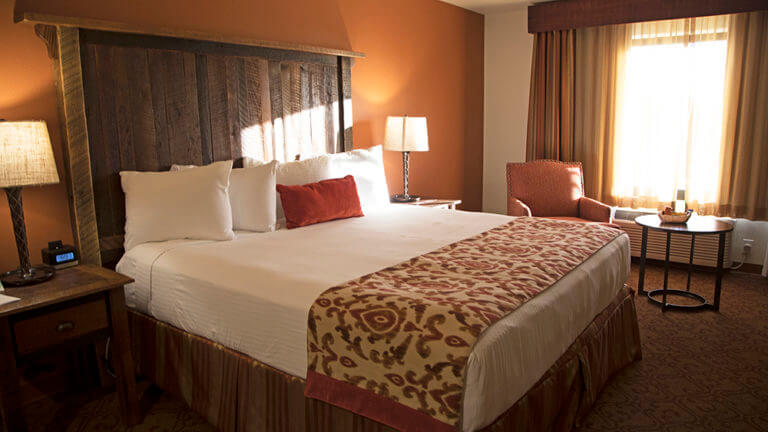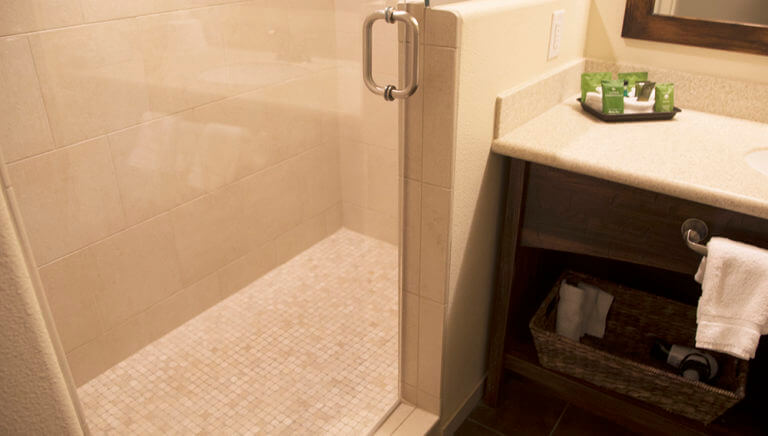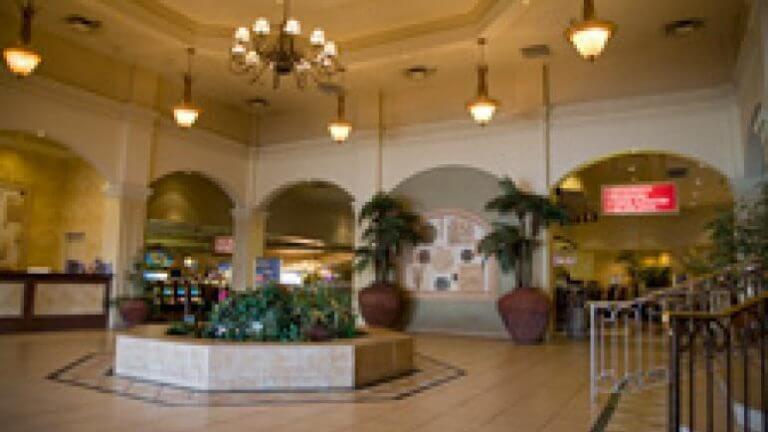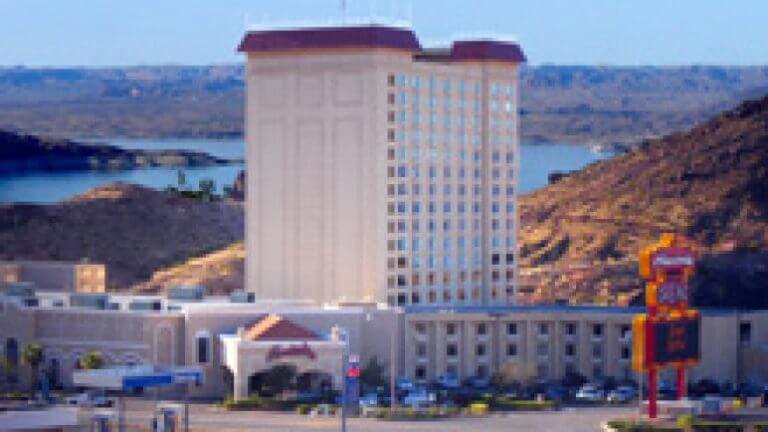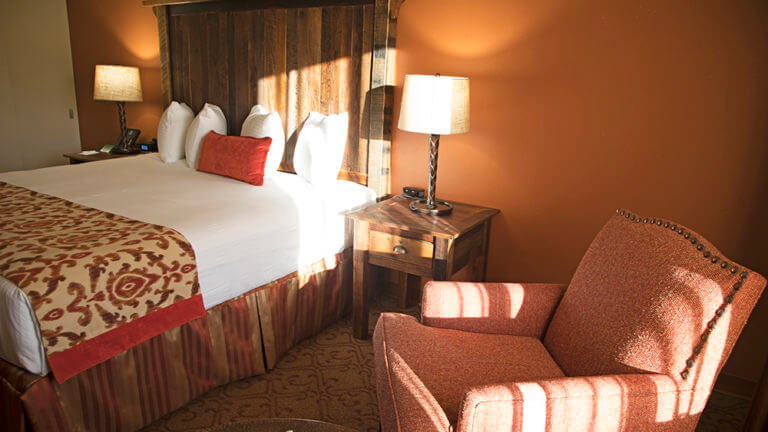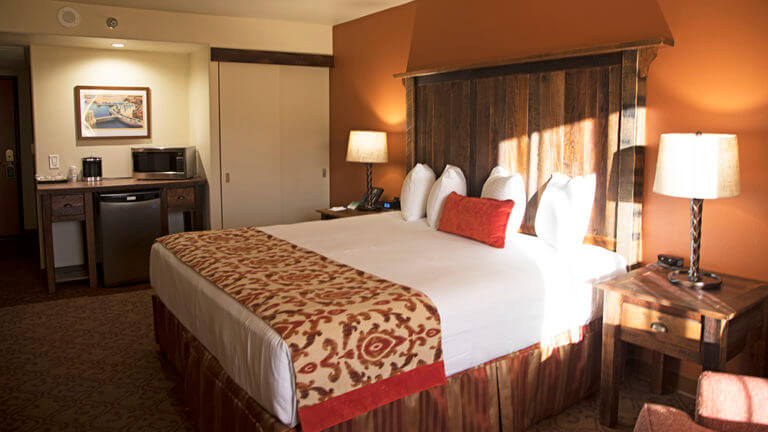 This Location: