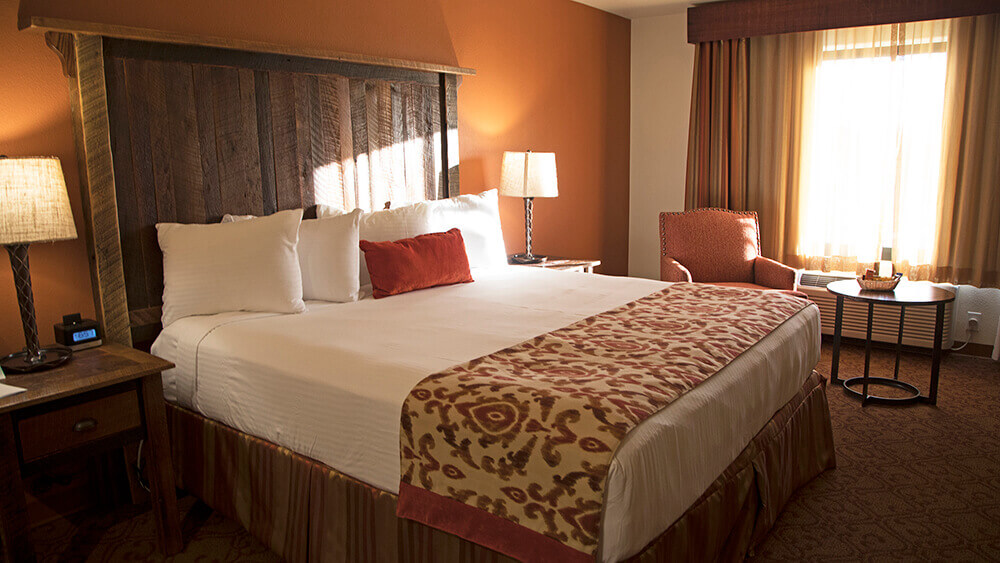 Hoover Dam Lodge & Casino
What better way to experience the mighty Hoover Dam than to stay a half mile from it? As the closest accommodation to the Dam itself, the name certainly fits, but the Dam isn't the only great amenity close by. Hoover Dam Lodge Hotel & Casino is located on the outskirts of Historic Boulder City, nestled up against Lake Mead National Recreation Area and it offers up some unbelievable vantage points.
Hoover Dam Lodge Hotel & Casino offers guests an inviting and comfortable refuge with quite a lineup of amenities. Aside from the thoughtfully remodeled rooms themselves, guests can enjoy the brand new workout facility, 24-hour arcade, the pool and spa with views of surrounding mountains, and four differently themed gaming areas. The property also has meeting and banquet rooms, and a general store with everything from souvenirs to 24/7 grab-and-go food and beverages. Enjoy a meal at five different restaurants on site, including Bighorn Cafe, Dotty's, the Lounge Bar, La Villita, and Bourbon Street.
Why Choose This Hoover Dam Hotel?
Come for the dam, stay for the entertainment. The Hoover Dam Lodge and Casino is conveniently located half a mile from Hoover Dam and a short drive to many other activities the region has to offer.
When it's warm out, spend a day on the water, soaking up the sunshine as you cruise around Lake Mead National Recreation Area. Explore the brilliant blue waters of this man-made reservoir and absorb the beauty of the surrounding landscape.
From here, it's easy to take a day trip to historic Boulder City, Nevada. Enjoy the Art Deco motifs while admiring the more than 400 structures that still stand in this small corner of historic Nevada. Be sure to stop in and browse all the local gift shops for those "can't-live-without-it" mementos (including those you can find at the Boulder City Hoover Dam Museum gift shop). There are several cafes around town, allowing you to grab a bite to eat as you explore. Railfans will want to check out the Nevada State Railroad Museum Boulder City.
Hoover Dam Lodge Trailhead
Visitors to the Hoover Dam Lodge enjoy convenient access to the Historic Railroad Tunnel Trail, which is adjacent to the property. Take in scenic views of Lake Mead, Boulder Basin, and the surrounding scenery.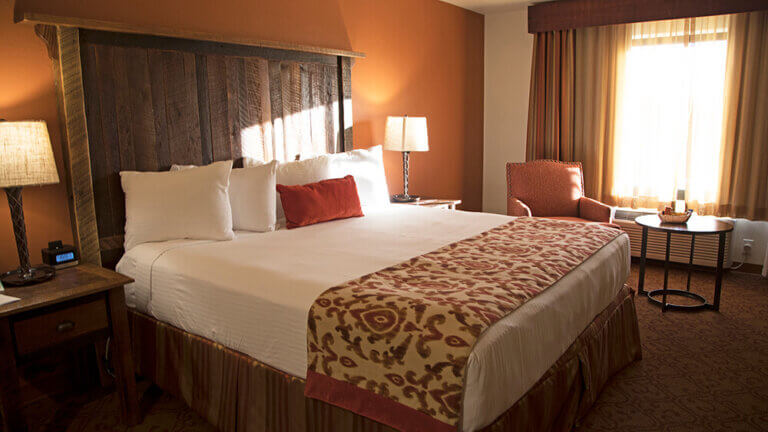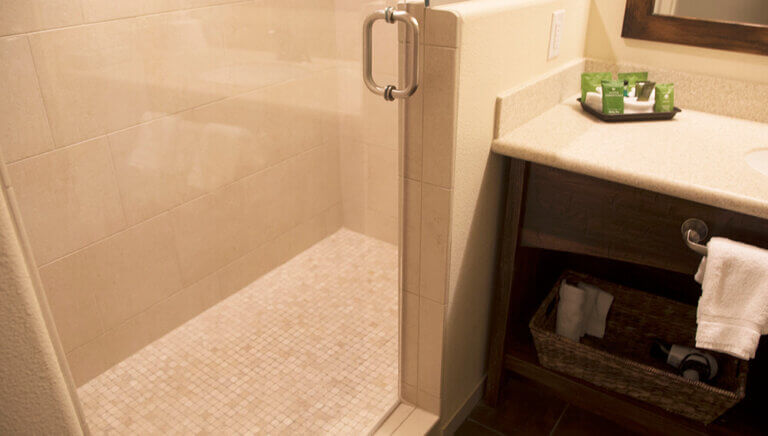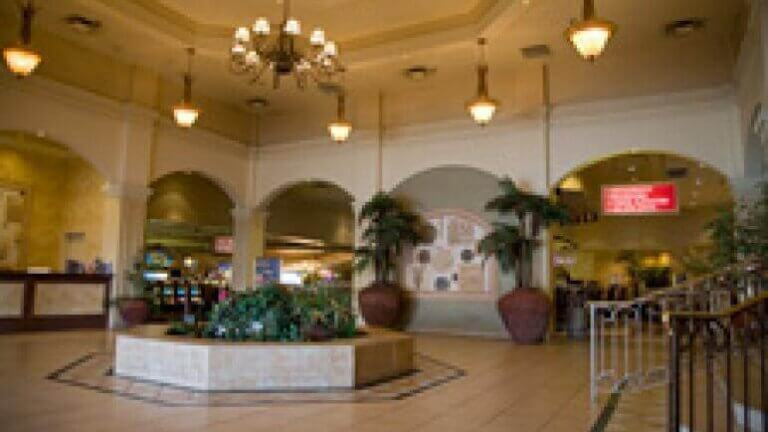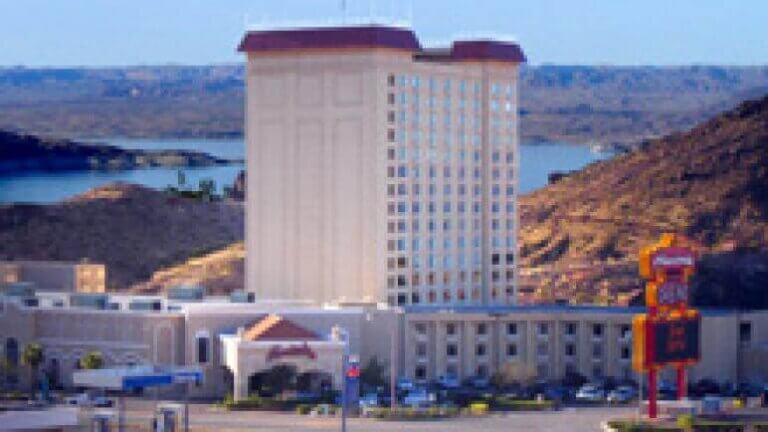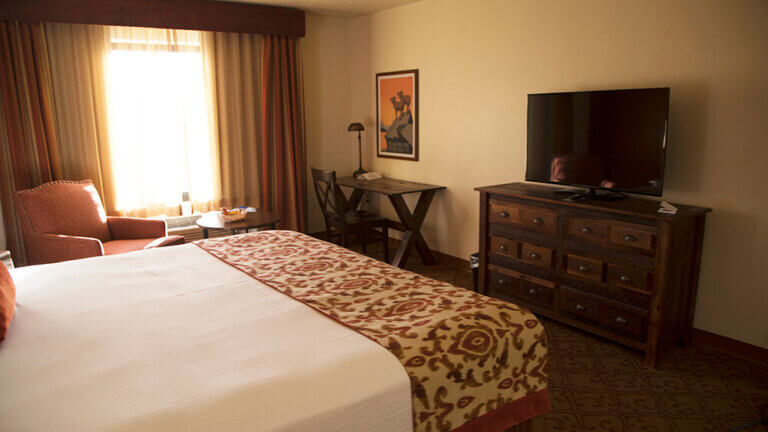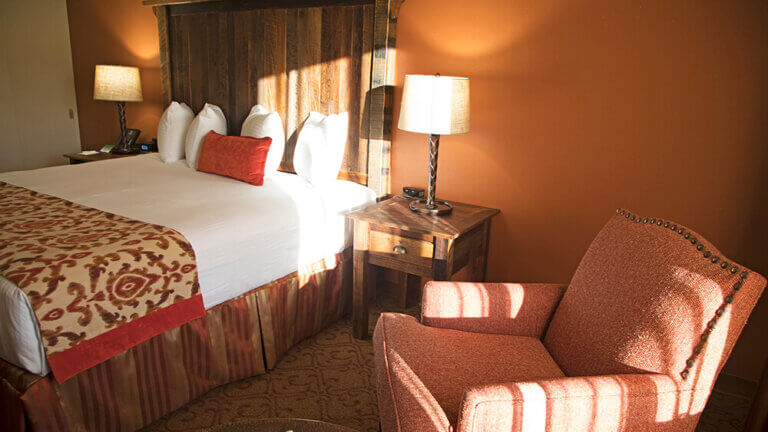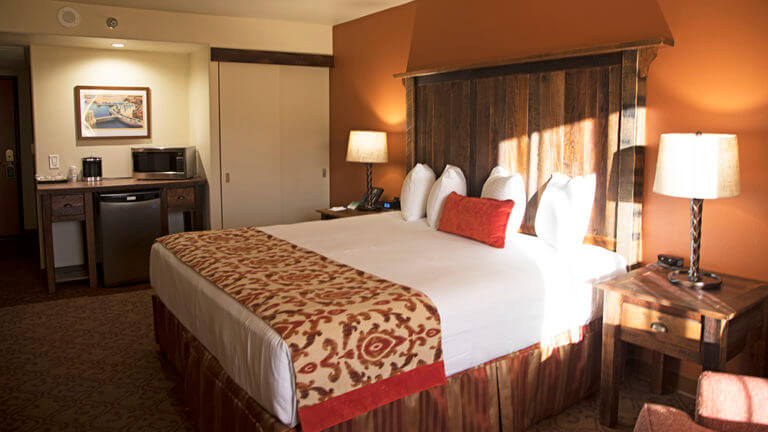 This Location: