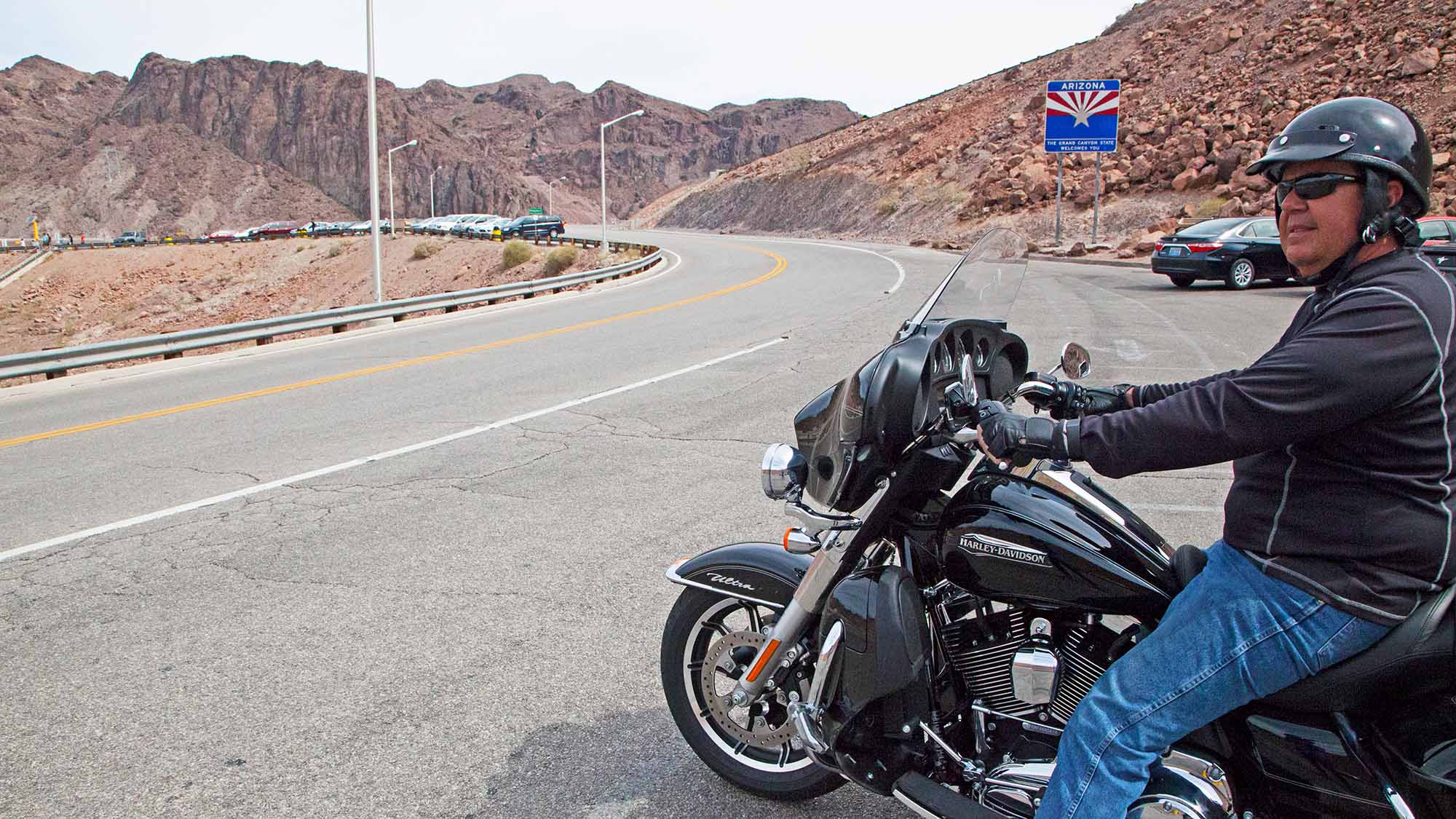 Las Vegas to Hoover Dam Day Trip
---
Visiting Las Vegas and southern Nevada? A day trip from Las Vegas to Hoover Dam is the perfect way to add some historical (and awe-inspiring) variety to your time in the Silver State. See how to get from Hoover Dam to Las Vegas — and vice versa — whether you're coming from the Arizona side, the Nevada side, or anywhere along the Nevada/Arizona border. Wherever you start from or end up, this engineering marvel along the Colorado River is well worth the effort.
---
How Far Is Hoover Dam from Las Vegas?
Where is Hoover Dam? It is found just southeast of Las Vegas in the southern corner of the state. The distance from Las Vegas to Hoover Dam is approximately 37 miles and the drive takes only about 45 minutes, depending on weather conditions and traffic. Peak tourist seasons such as midsummer can add to congestion on the roads between these two popular destinations.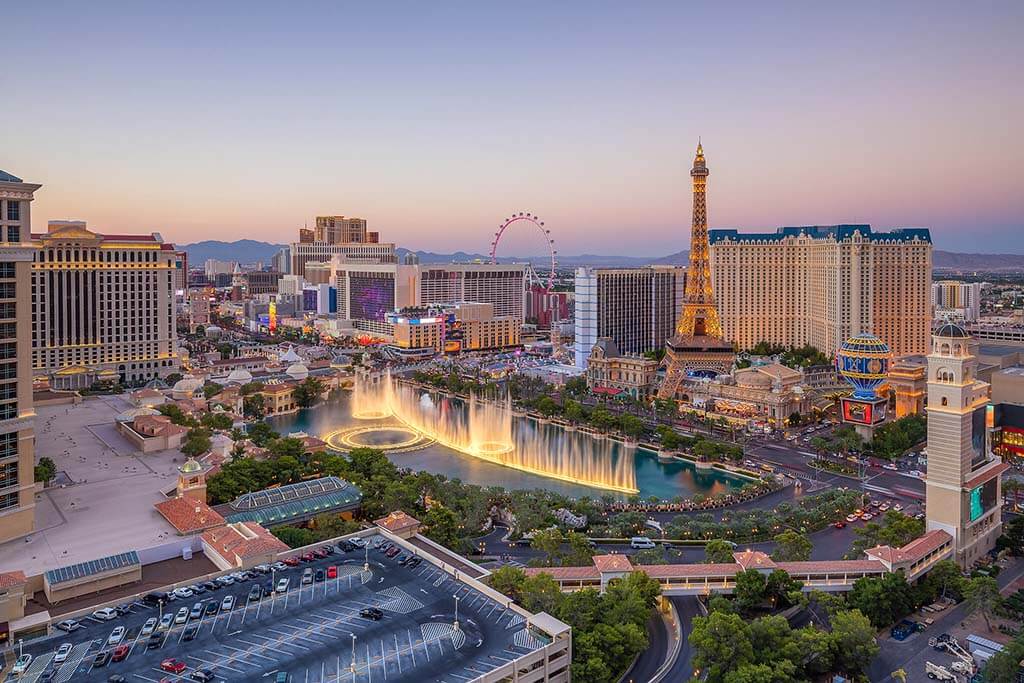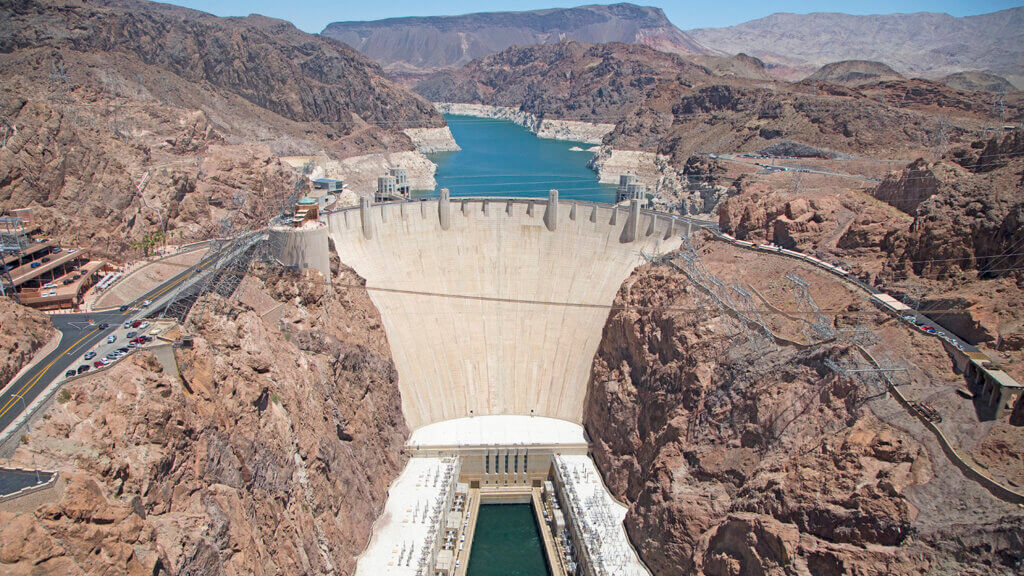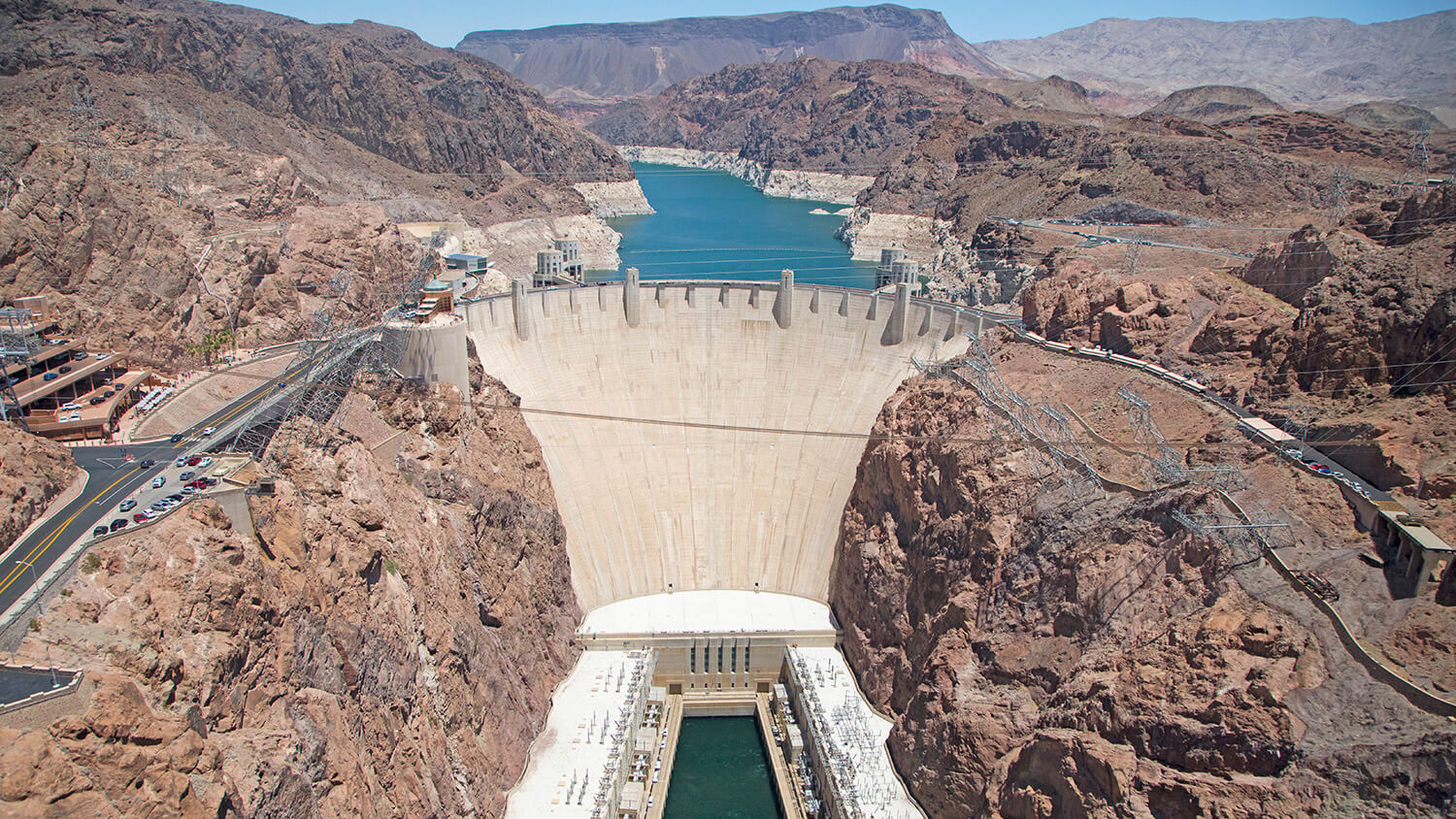 Getting to Hoover Dam from Las Vegas
Driving to Hoover Dam from Las Vegas is fairly straightforward, with most travelers taking U.S. Highway 93 south from the city down to Boulder City. Once you're in Boulder City, continue eastward on 90 for another 7.7 miles to reach the dam. Other options for taking a Hoover Dam/Las Vegas trip include using taxis or rideshare companies, tour buses, shuttle buses, and yes, even helicopters for a truly unforgettable view.
What to See at Hoover Dam
You may look at Hoover Dam and think, "How much could there be to see?" Well, trust us when we say, "Quite a bit, actually." Let's break it down!
Drive or walk across the dam: While the highway no longer passes over the top of Hoover Dam, you can start on the Nevada side, cross the dam, then come back across it to where you started. Note: All vehicular traffic is subject to search before crossing the dam.
Walk across the bridge: One of the most popular ways to see the dam is to feel its mighty power underneath you as you walk across it. Hoover Dam is home to the thoroughly walkable Mike O'Callaghan-Pat Tillman Memorial Bridge, once the tallest concrete arch bridge in the world, standing at 880 feet and 1,905 feet across.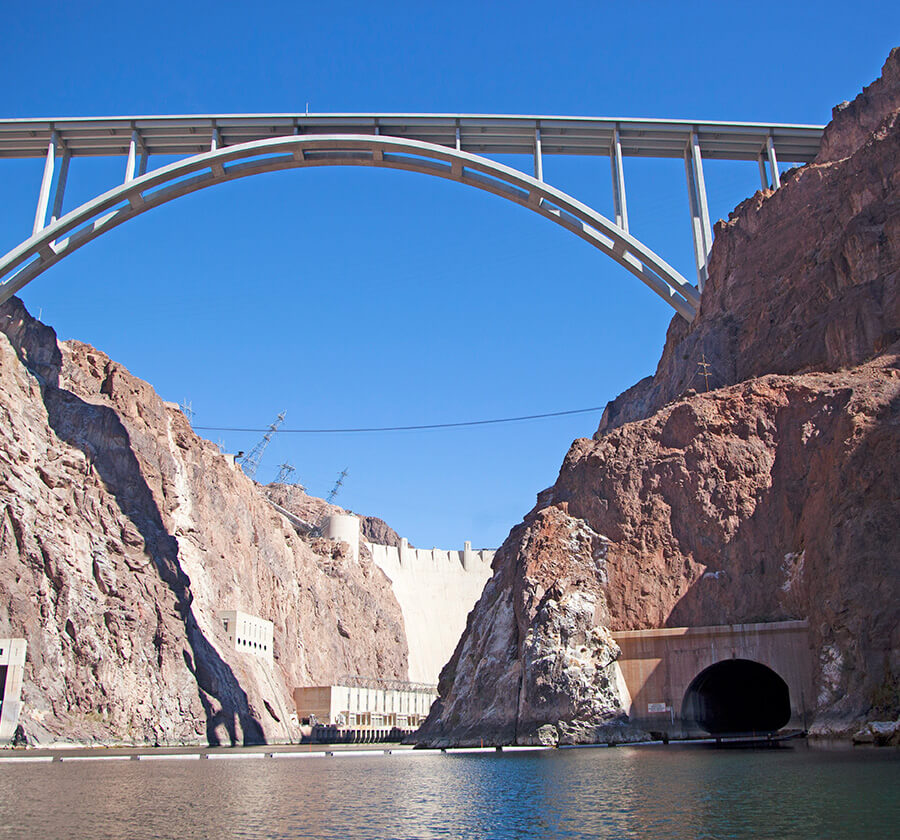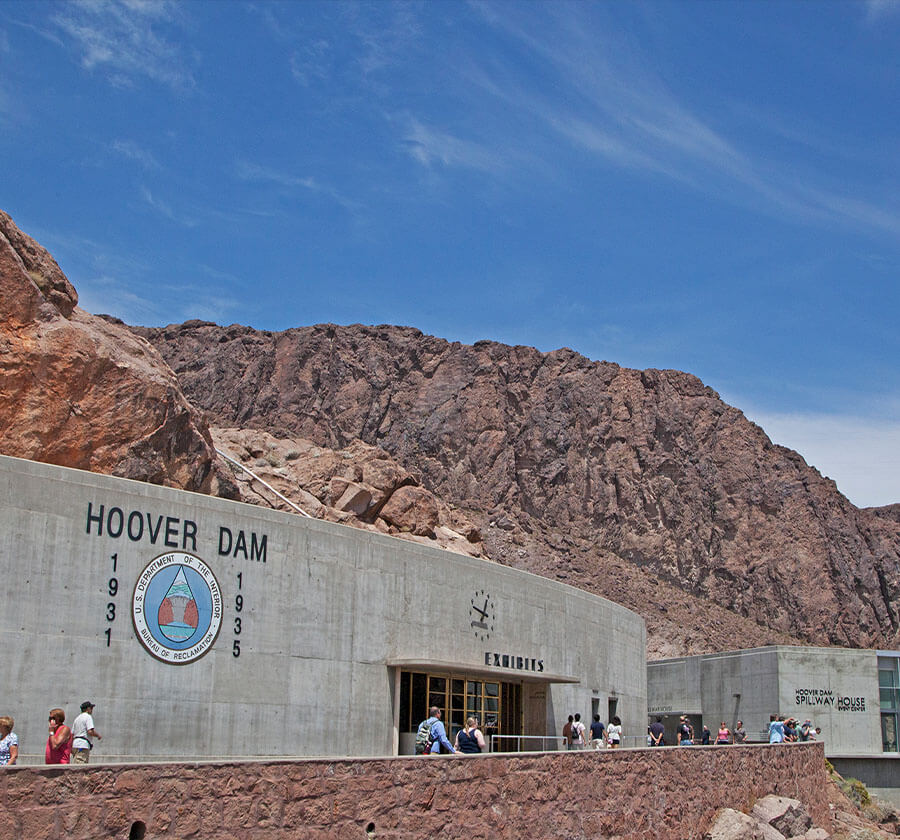 Visitor Center: Your starting point for all things Hoover Dam, the Visitor Center is the only authorized ticket seller for tours of Hoover Dam. Tickets are sold daily on a first-come, first-served basis. There are two tours — one more general, and the other more in-depth, exploring the dam's on-site power plant.
Travel Nevada Pro Tip
Hoover Dam tour tickets are only sold in person by the Bureau of Reclamation at the
Visitor Center
. Tickets are never sold online.
Boulder City: Just down the road from Hoover Dam, you'll find this quaint western town which is also home to the Boulder City / Hoover Dam Museum, a railroad museum, and other attractions to supplement your trip to the dam. Here are some more things to check out if you decide to stay the night.

Lake Mead: Hoover Dam impounds Lake Mead along the Colorado River. The result is the spectacular Lake Mead National Recreation Area, featuring 759 miles of shoreline for fun along deep canyons, steep cliffs, colorful rock formations, and dry washes. Kayaking, rafting, and hiking are all great options at many points along the Colorado River.

Winged Figures of the Republic: These unmissable 30-foot bronze statues welcome visitors to Hoover Dam. Don't miss the chance to rub the toes of the statues — many say it brings good luck!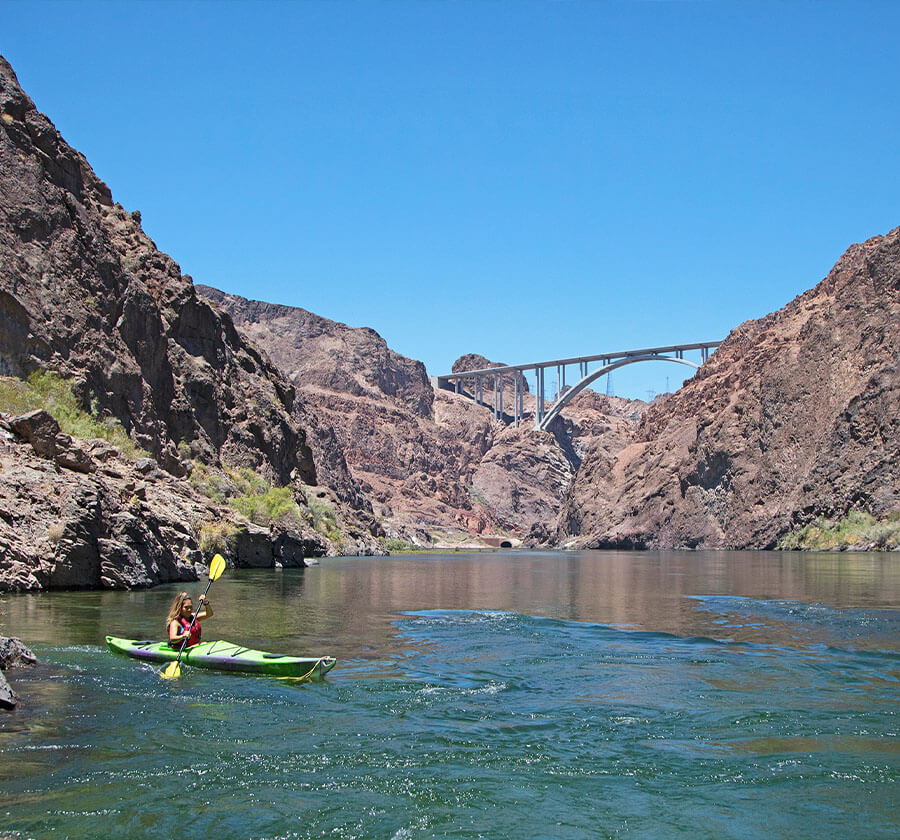 Ready to take a Hoover Dam tour from Las Vegas? Just as there are many ways to see Hoover Dam, there are many ways to get to it from Las Vegas. We briefly mentioned helicopter tours above. If that sort of thing piques your interest, check out Papillon Helicopter tours — they've operated around Las Vegas, the nearby Grand Canyon, and Hoover Dam for decades and offer multiple packages for sightseeing in this unique way. Other ways to see the area include boat cruises of Lake Mead and the Colorado River, as well as the ubiquitous bus tours that operate across southern Nevada.