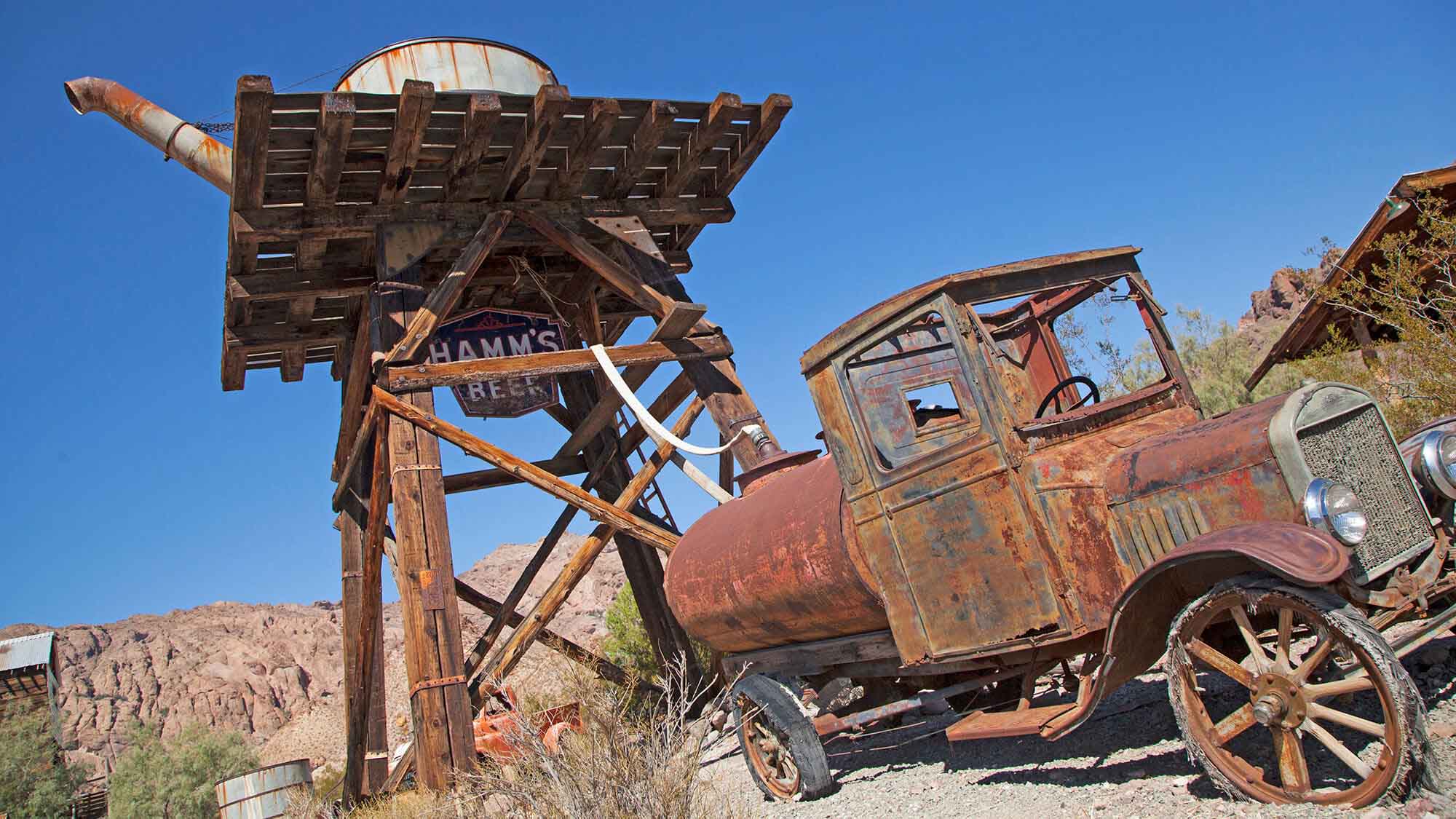 Eldorado Canyon and Techatticup Mine
As the great gold and silver booms of the 19th Century unfolded, southern Nevada reaped its share of the bullion harvest. To experience it for yourself, look no further than the tiny township of Nelson, where picturesque Eldorado Canyon and its historic Techatticup Mine remains the crown jewel.
Eldorado Canyon's Mining History
First of, what's in a name? Here, a few things. Now referred to on the map as the "town" of Nelson, this area was originally called Eldorado in 1775 by Spaniards who uncovered gold in this region, especially within the Techatticup Mine. Fast forward 100 years to the mid-1880s when prospectors and miners flooded the Western United States. Completely inundating the canyon, these prospectors took over the already-established Techatticup mine. Rightfully so, there were some radical disagreements over ownership, management, and labor, which turned the area into the true Wild West.
Although it's difficult to interpret the slow-paced tiny community you see now as a once debaucherous, bustling, rough-and-tumble township, shootouts and murders were so frequent during the 1880s that it was an assumed part of ordinary life, much as it was in other Nevada outposts such as Pioche, which you can find a few hours up the road. What's even more amazing is that while this lawlessness was happening, the mine continued to produce millions of dollars in gold, silver, copper, and lead.
Like many of Nevada's early gold mines, Nevada's first major gold strike was founded by deserters of the Civil War, with mining active from 1858 until 1945. During this time, both Union and Confederate soldiers set up camp here, assuming such an isolated location would be the last place military authorities would search of them.
Unfortunately, flash floods in this area are not uncommon and in 1974, disaster struck. With a wall of water and debris towering at nearly 40 feet, nine people were killed and much of the village was destroyed.
Photographers are drawn to this area because of the incredible photo opportunities in this canyon, as well as on a site that looks like a movie set. In fact, several movies, television shows and magazine shoots have taken place at the Techatticup Mine. Some of these include the video game "Fallout: New Las Vegas," and an iconic scene from the box office bomb 2001 film (and star-studded Kevin Costner cult classic) "3,000 Miles to Graceland."
Travel Nevada Pro Tip
Visitors to this iconic site can see the remnants of a crashed Vietnam-era fighter jet with its tail sticking straight up from the ground. Fortunately, it's not a real crash site, but rather a prop from the movie "3,000 Miles to Graceland."
When visiting the area, the guided tour will take you above and below ground through the mine and into the rich history of the area. With temperatures at a comfortable 70 degrees year round, this fascinating tour will take you inside the Techatticup Millsite and Savage Mine. Also, historical blue water cove trips are offered, where visitors can rent a canoe or two-person kayak to row through the nearby Colorado River in the canyon below. Feeling slightly less adventurous? Visitors can also rent the very Insta-worthy BBQ area in this ghost town to host their very own Wild West party, wedding, or photo shoot.
Hours:
The Techatticup Mine tour operates daily at 9:00 AM, Noon and 2:00 PM by reservation and only when there are groups of four adults or more present. The tour involves a quarter-mile walk and lasts just over one hour. Dress for cold conditions inside the mine at all times of year.
Admission:
Techatticup mine tours cost $15 for adults, $10 for children 5 to 12. Those younger than 5 enter for free with an adult. Reservations are required. Call (702) 291-0026 for details.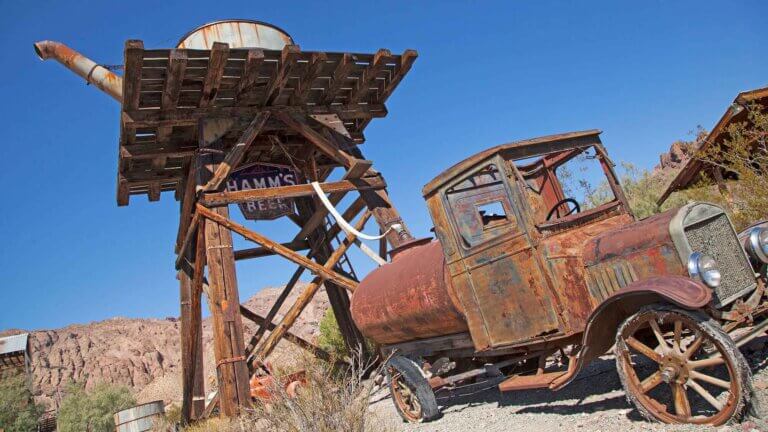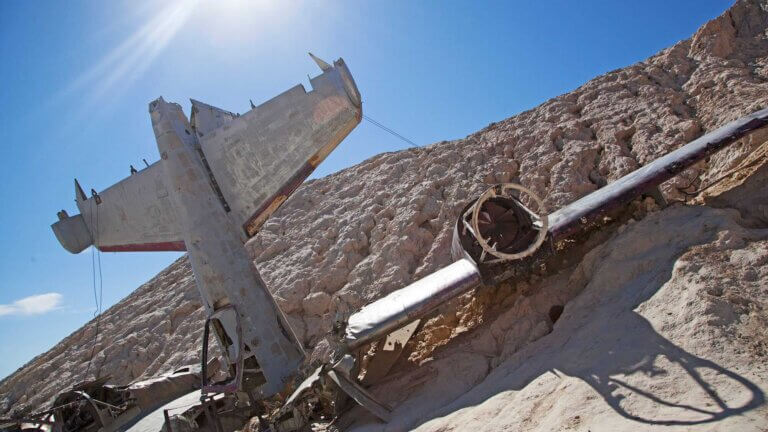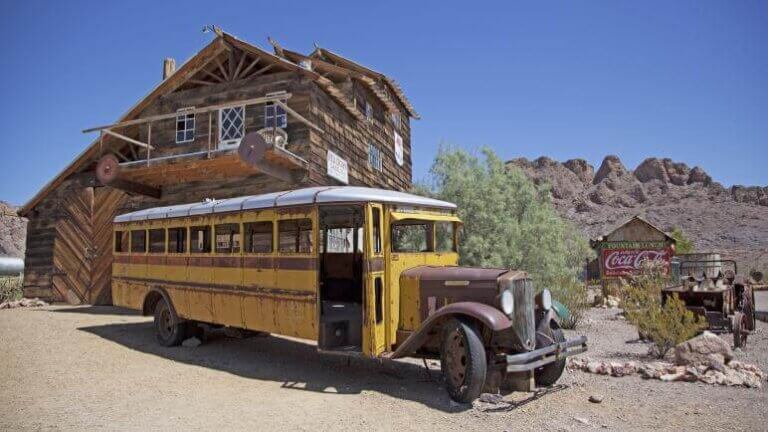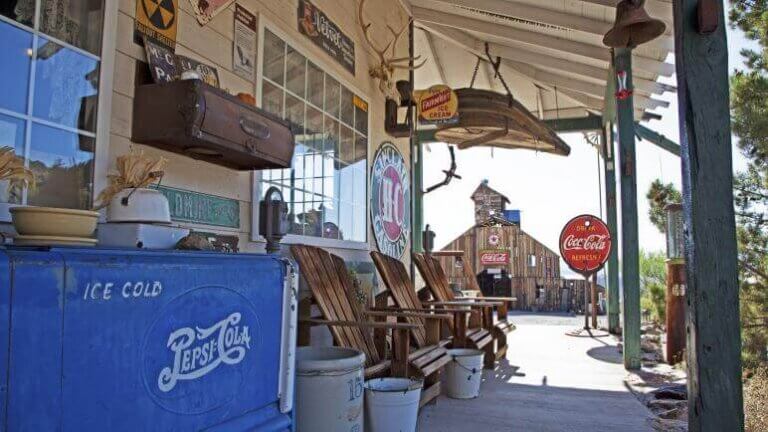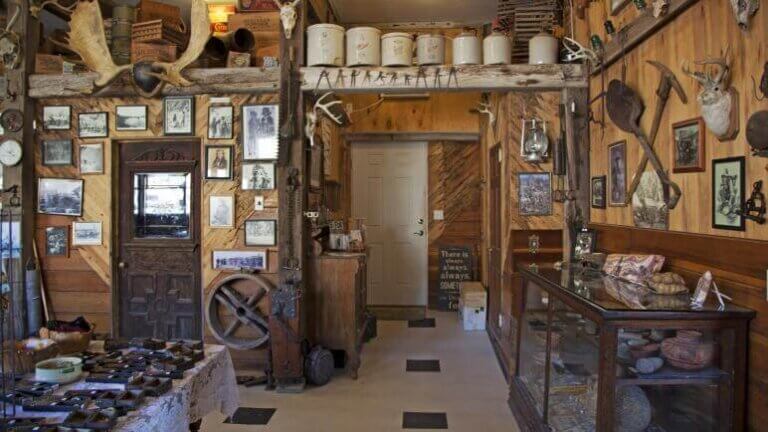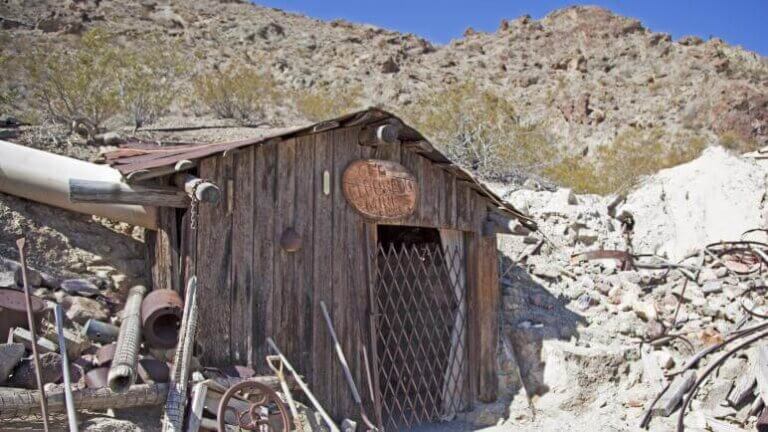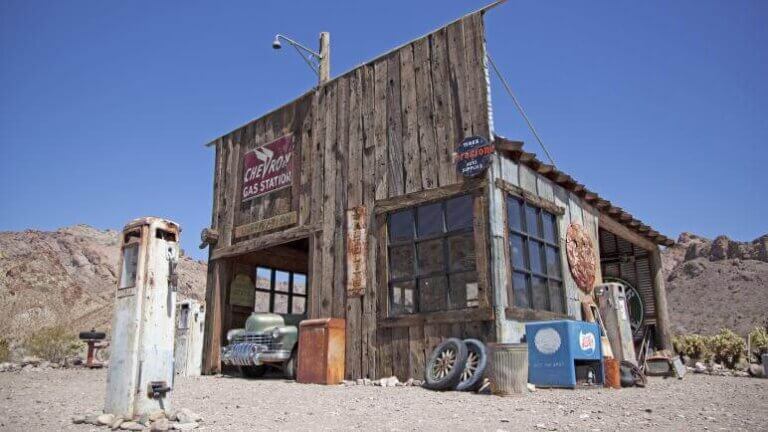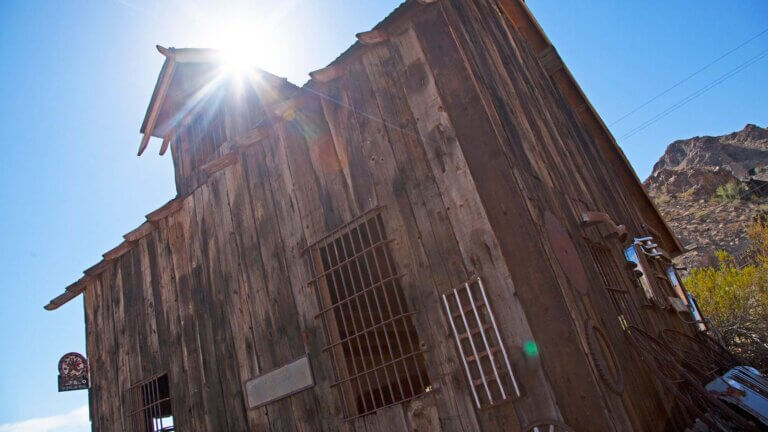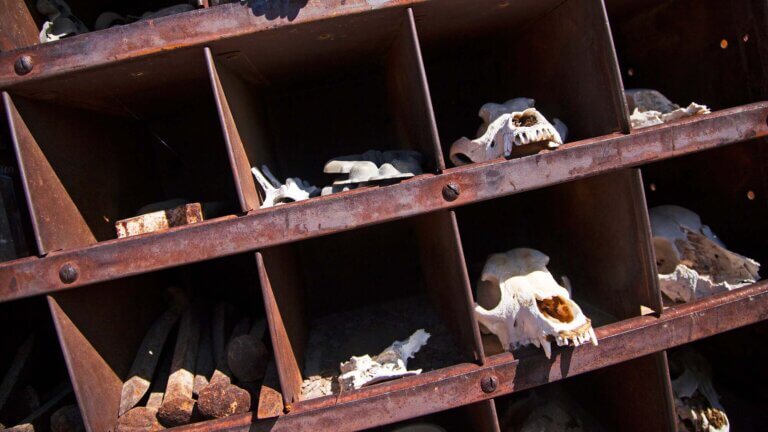 This Location: