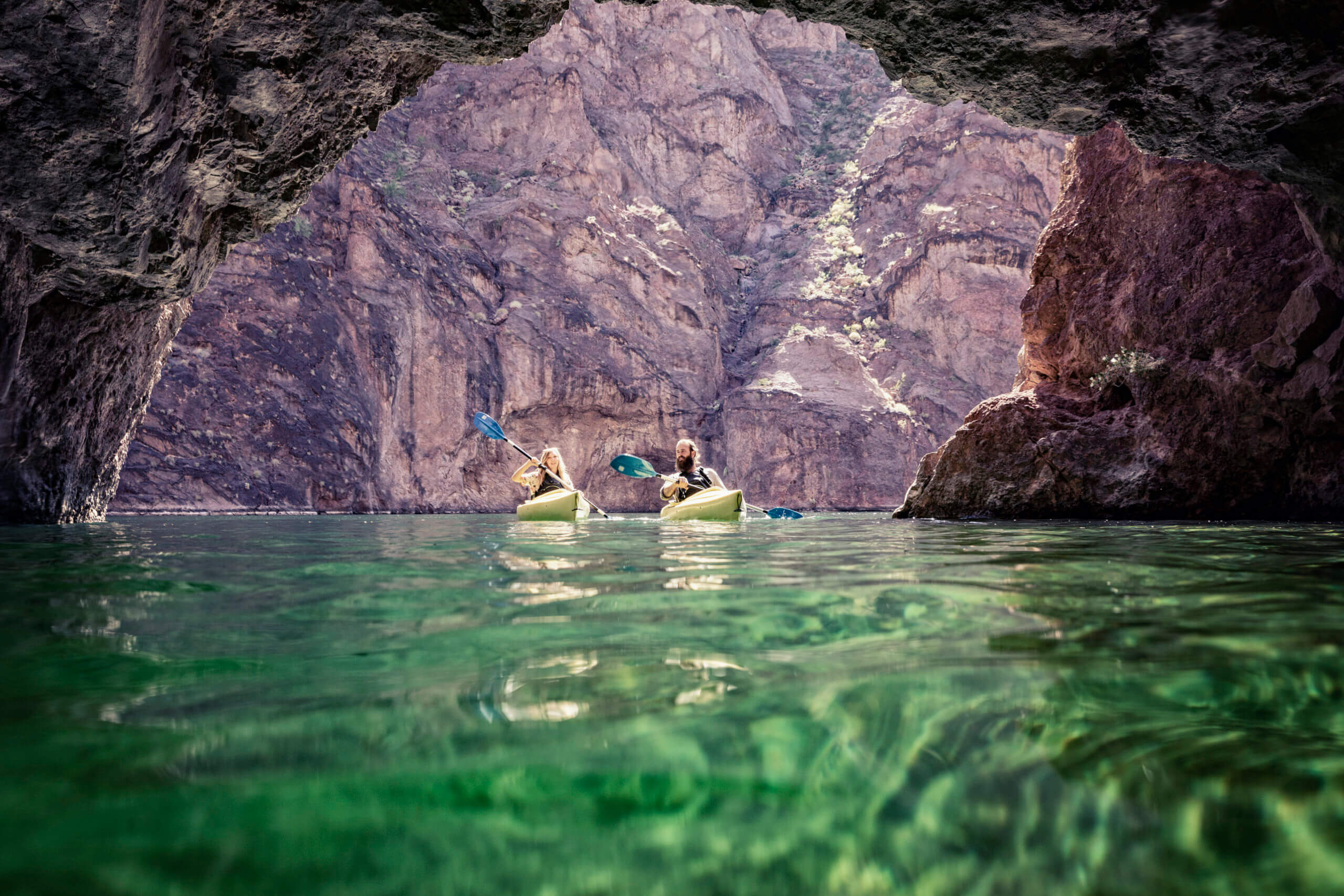 When it comes to cool day trips from Las Vegas, it's hard to beat this one. The breathtaking Black Canyon Water Trail, located only about 45 minutes from Las Vegas, flows along the flat, green Lower Colorado River through Lake Mead National Recreation Area between famous Hoover Dam and Arizona's Willow Beach.
Kayak or raft down 30 miles of wilderness and solitude, stopping at sandy beaches, colorful caves, plentiful coves, a number of secluded hot springs, and the stunning and aptly named Emerald Cave. Wildlife is plentiful here, so keep your eyes peeled for bald eagles, coyotes, and desert bighorn sheep bounding among the craggy canyon walls.
Other stops reveal a great deal of monumental Nevada history, especially surrounding the construction of Hoover Dam, including several gauging stations, river-spanning catwalks, trails, building foundations, and the dark, steamy Sauna Cave.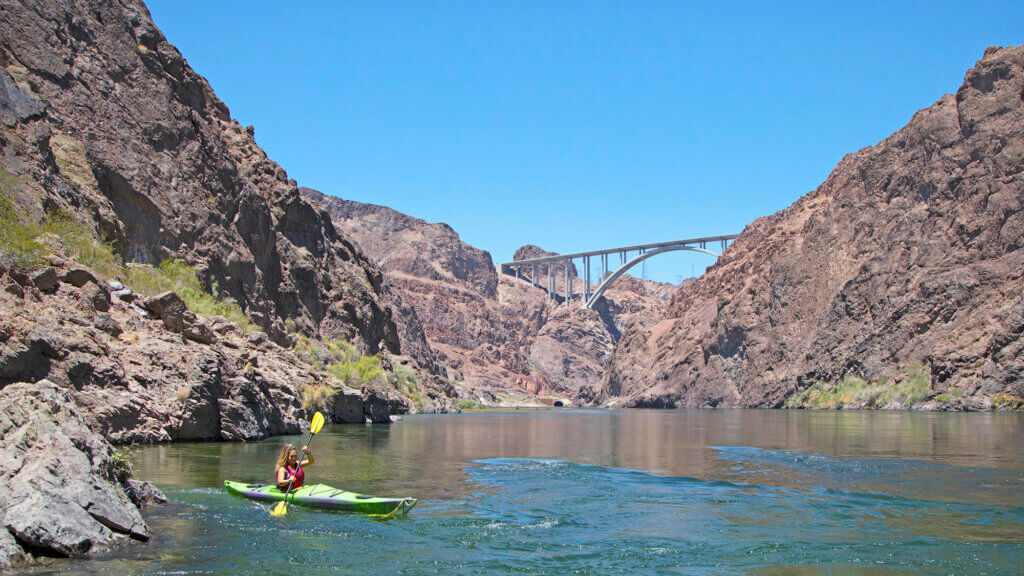 Visitors can travel the Black Canyon Water Trail on a number of guided and self-guided tours, ranging from daylong trips that launch from Hoover Dam's original Lower Portal Road to multi-day adventures that overnight along the sandy banks of the Colorado River.
Boulder City is home to one of our favorite river outfitters. Desert Adventures is your one-stop shop for kayaking day trips and overnight tours, as well as gear rentals, ranging from a variety of kayak types, stand-up paddleboards, and canoes to all manner of camping implements.
For more information on planning your Black Canyon Water Trail adventure and for a complete list of outfitters, visit the National Park Service info page. Explore our site to get in on more action in Boulder City and at Hoover Dam or get in touch with the Boulder City Visitors Center at (702) 892-7575.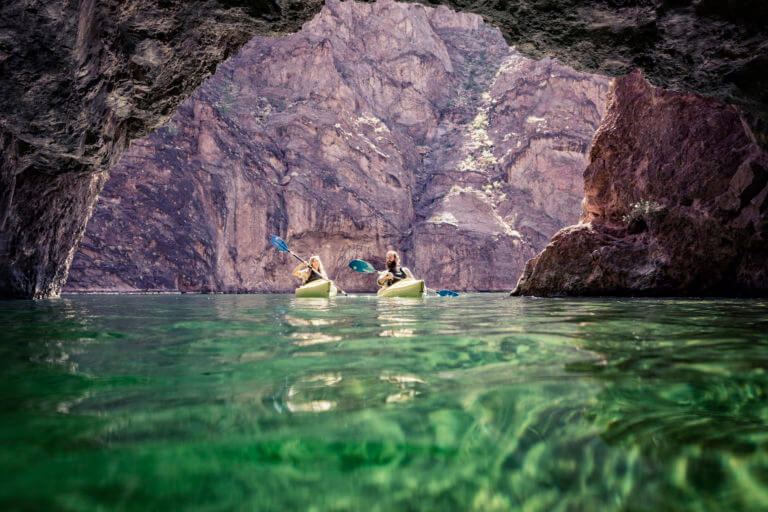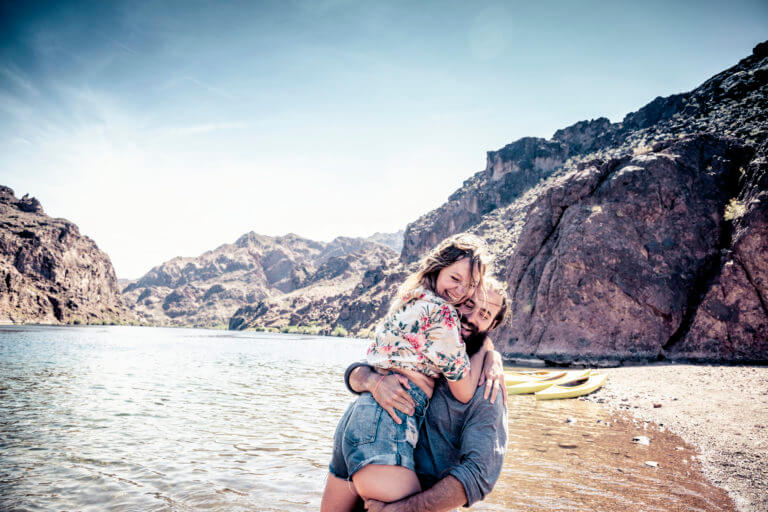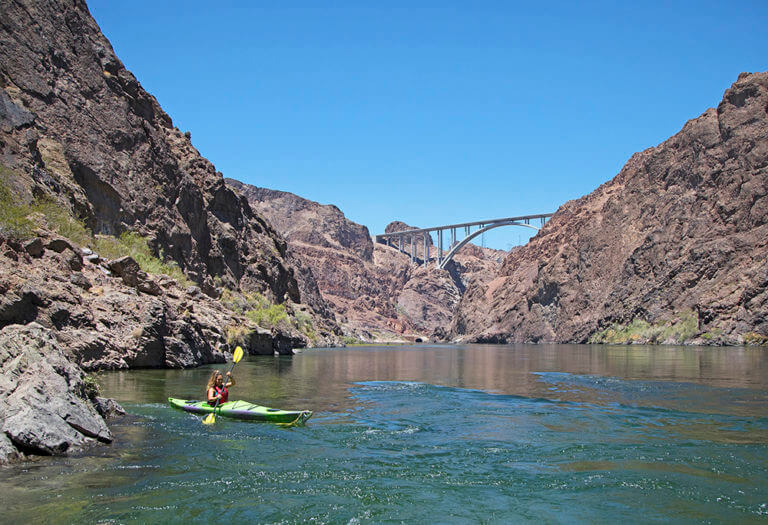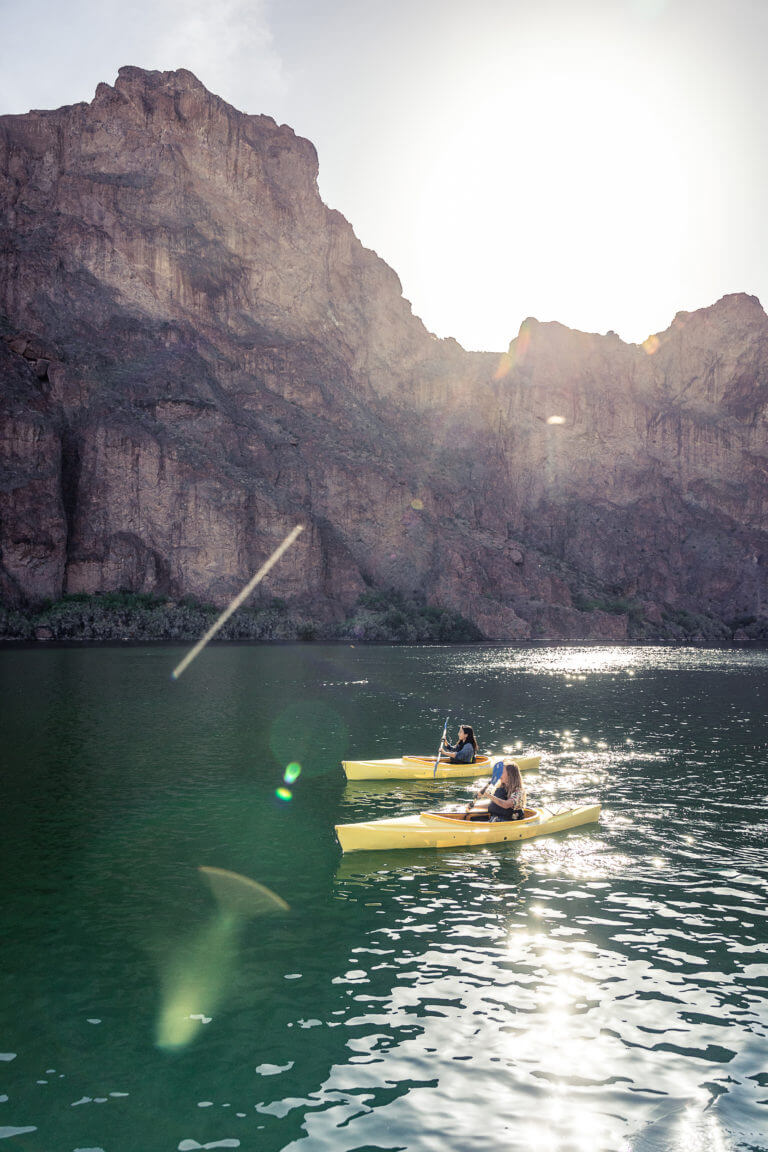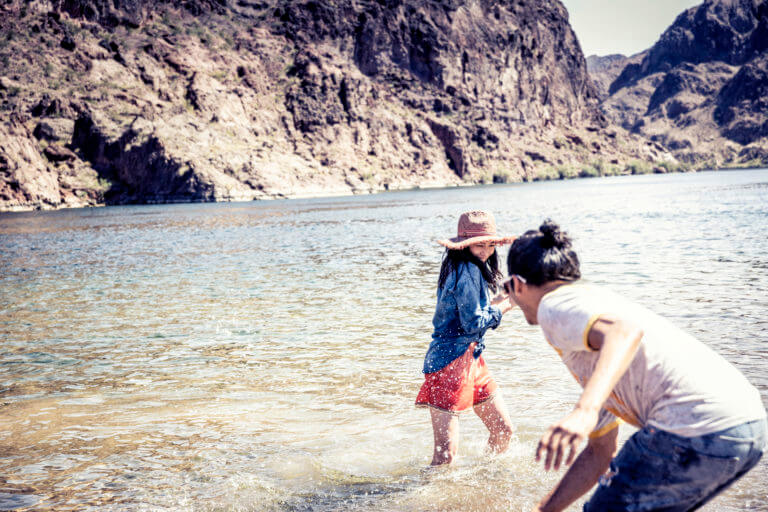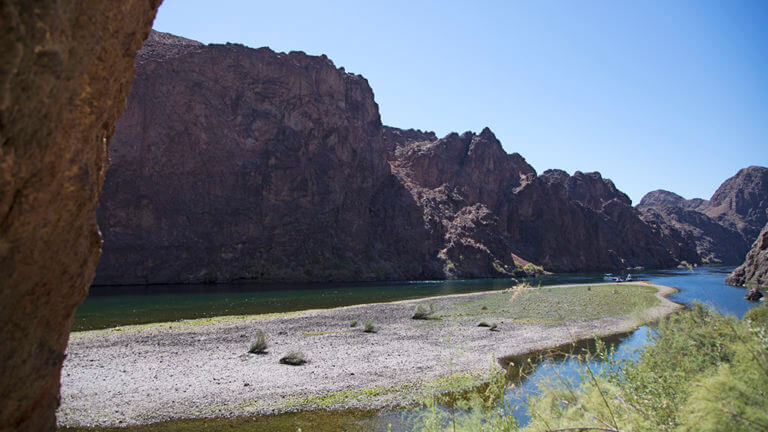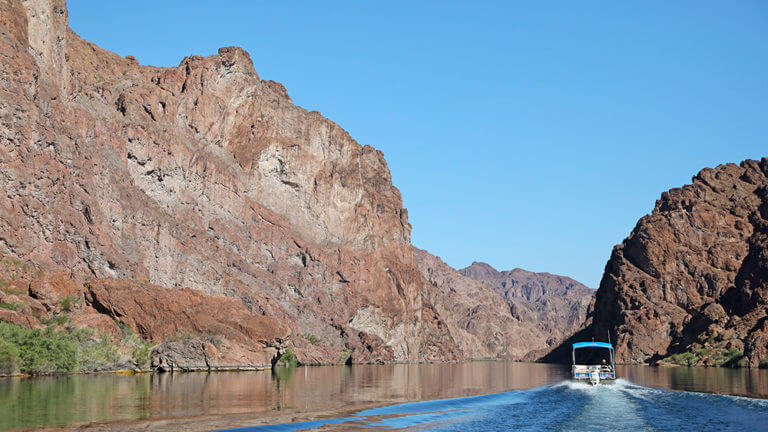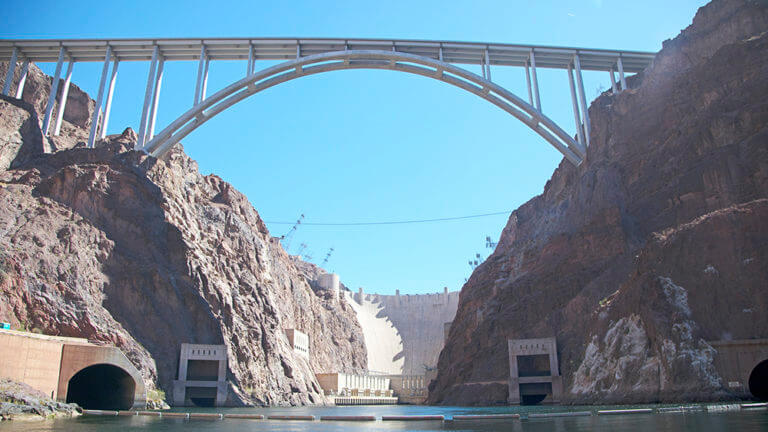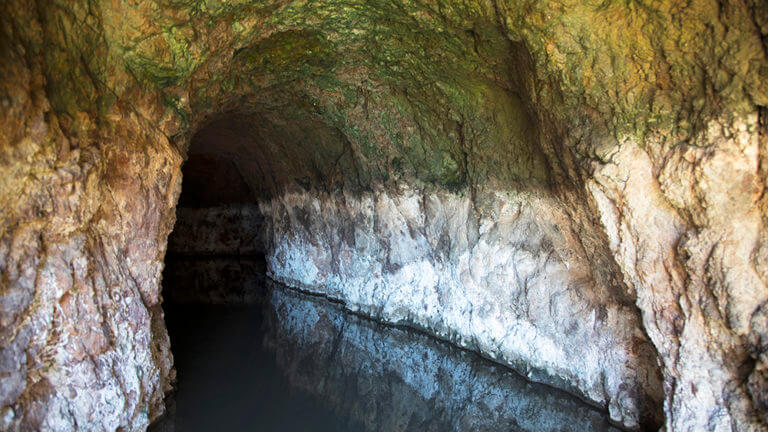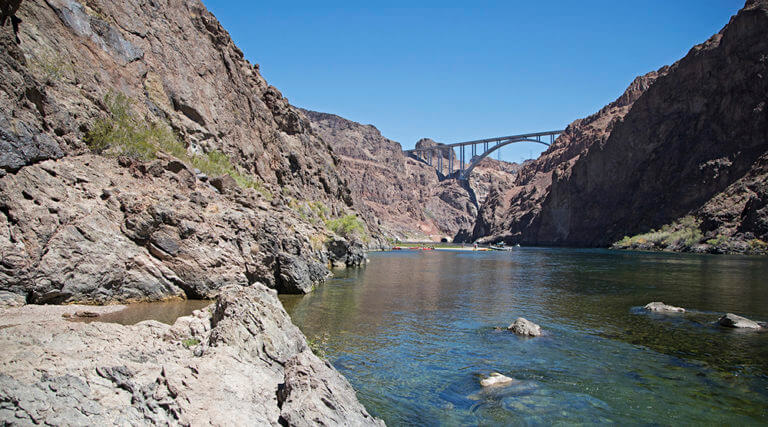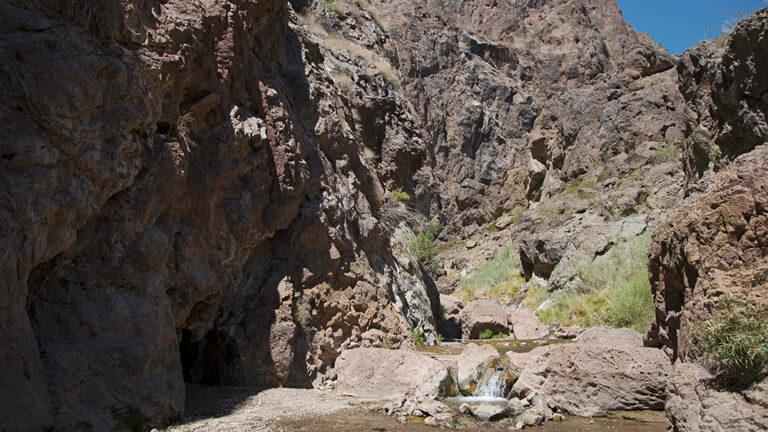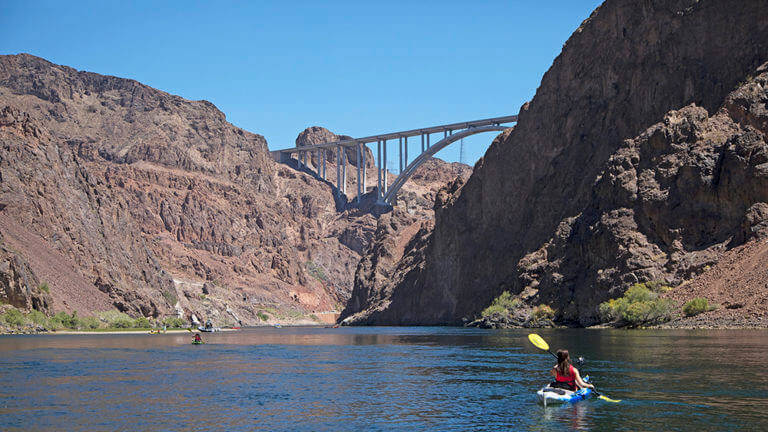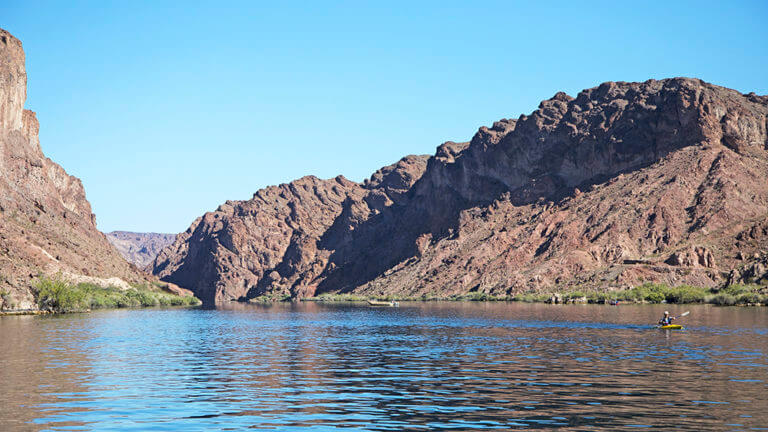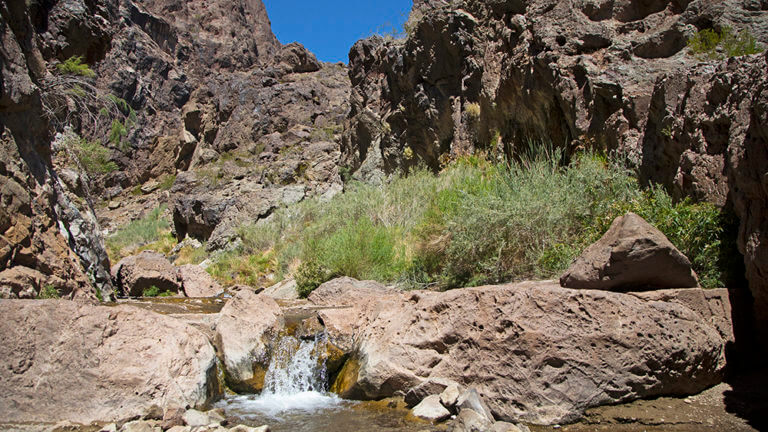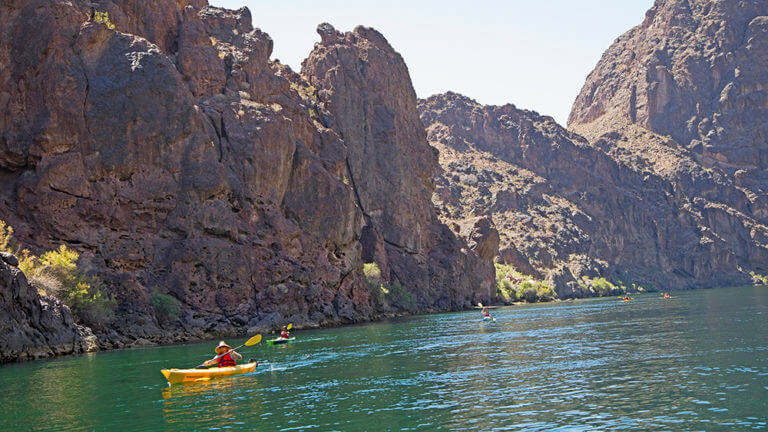 This Location: