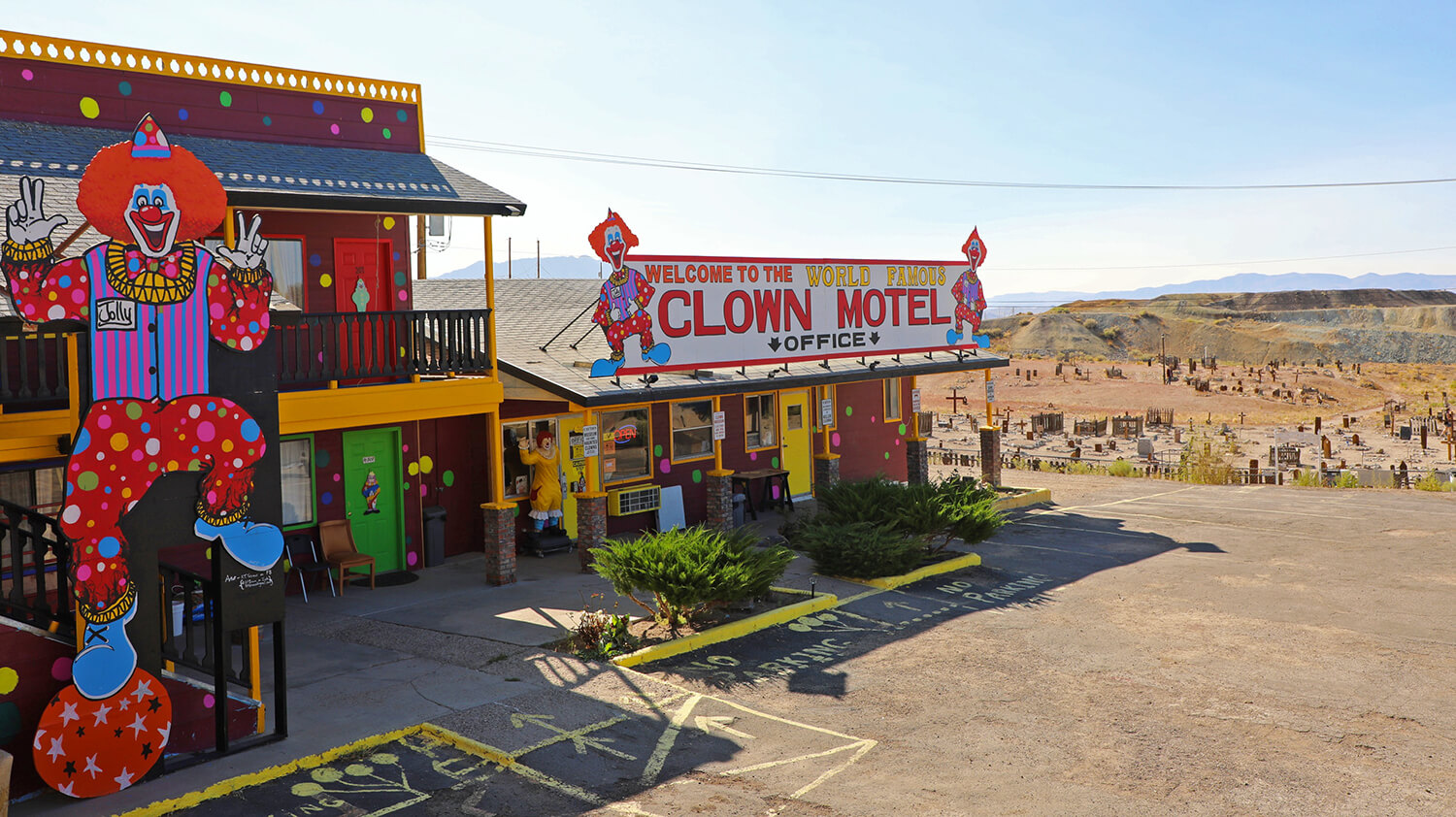 Fear Factor: Nevada Edition. Exactly what it sounds like, The Clown Motel in Tonopah boasts what's got to be the largest private collection of clown figurines and memorabilia under the sun. If the creepy clown theme—which stretches beyond the lobby and into each room—isn't enough to spook you, the added bonus of some resident ghosts slinking over nightly from the cemetery next door might just be the ticket. Even if you don't stay the night, drop by the lobby, get drowned in clowns, and snap up some truly unique souvenirs from the mini gift shop in the corner. Oh, and before we forget: free clown noses, anyone?
Aside from the name of the property and flashing bulb marquee out front, what makes The Clown Motel live up to its name? A collection of more than 2,000 clown figurines from all corners of the globe, of course. Guests will come face to face with thousands of clowns adorning the shelves of the motel lobby at check in, along with all 31 rooms featuring two to three custom clown art pieces, along with air condition, heating, a refrigerator and more recently-renovated amenities. Stay in rooms with unexplained incidents, like rooms 108, 111, 210, and 214.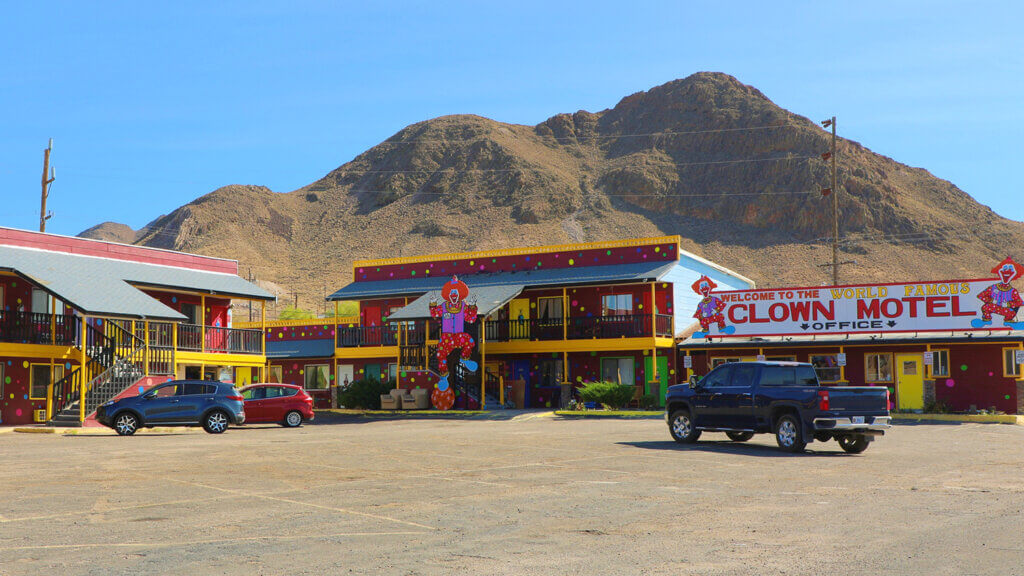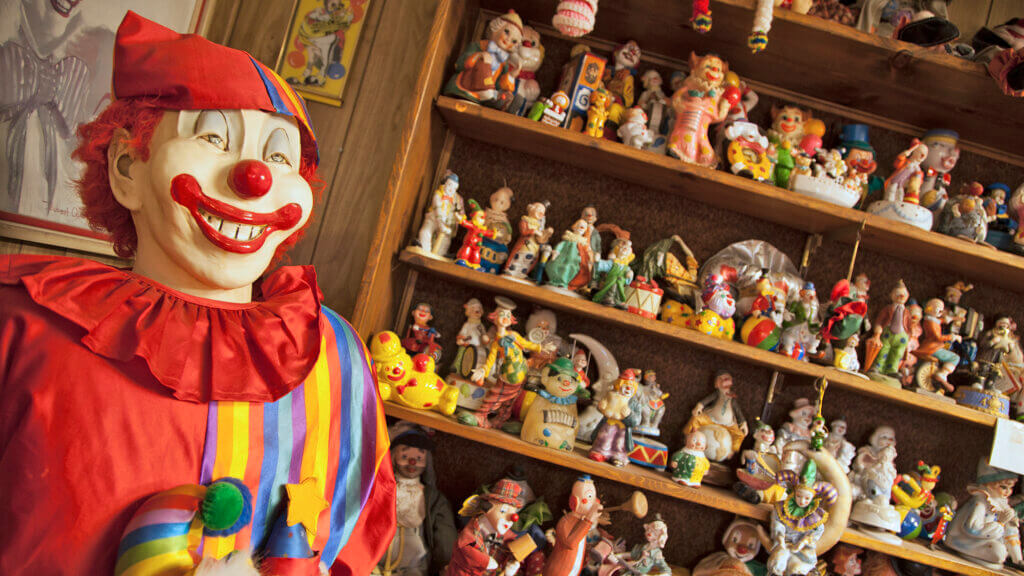 The Clown Motel is situated directly next to the Tonopah Historic Cemetery, entombing many of Tonopah's earliest silver mine workers who died in a tragic mining accident—the Belmont Mine Fire. Along with its obvious clown theme, The Clown Motel has been named "America's Scariest Motel" due to its proximity to these allegedly haunted cemetery grounds.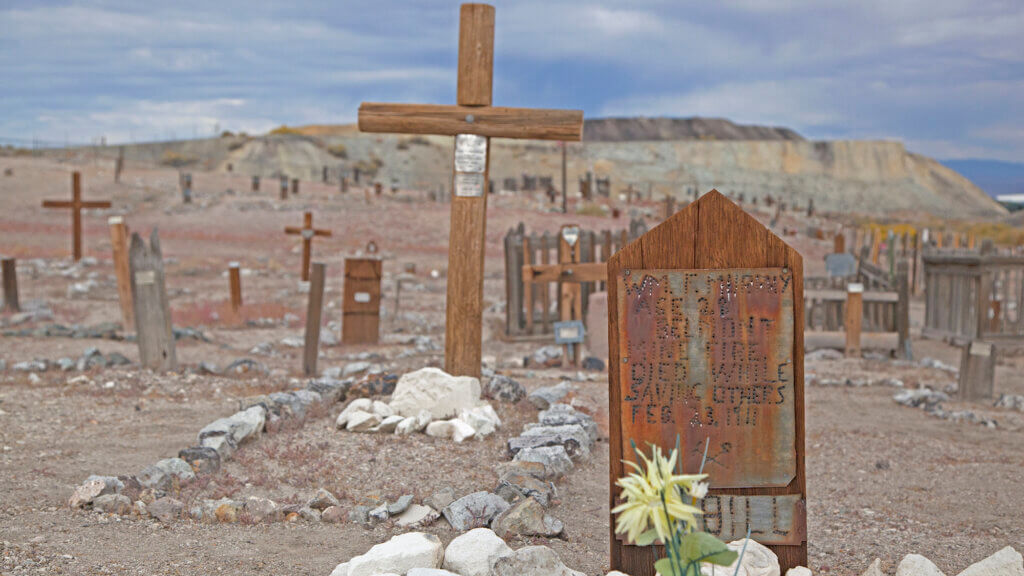 Located on the north end of Tonopah, the spacious Clown Motel offers guests clean, comfortable accommodations and thoughtful luxuries including a complimentary continental breakfast, wireless high speed internet, and your choice of a smoking or non-smoking abode. Offering reasonable personal room rates, The Clown Motel will also cater to large groups and is pet friendly, too. For a welcoming nights stay along with a dose of hospitality and history complete with a proper dose of Weird Nevada, make sure a visit to The Clown Motel is part of your next NV Road Trip. The place has a habit of booking up more often than not, so be sure to secure your reservation before you hit the road.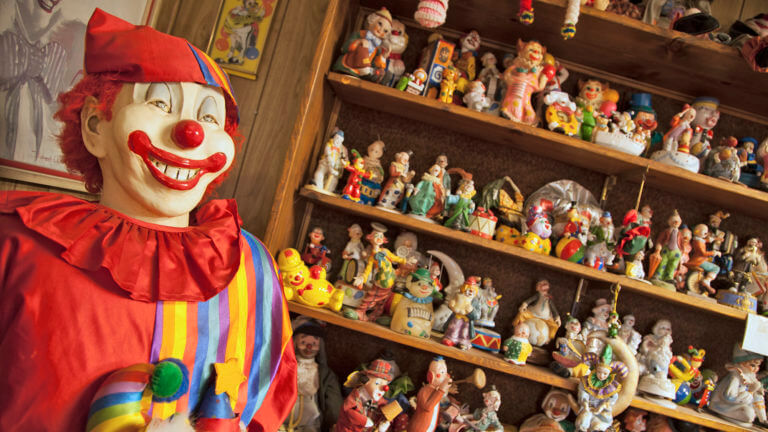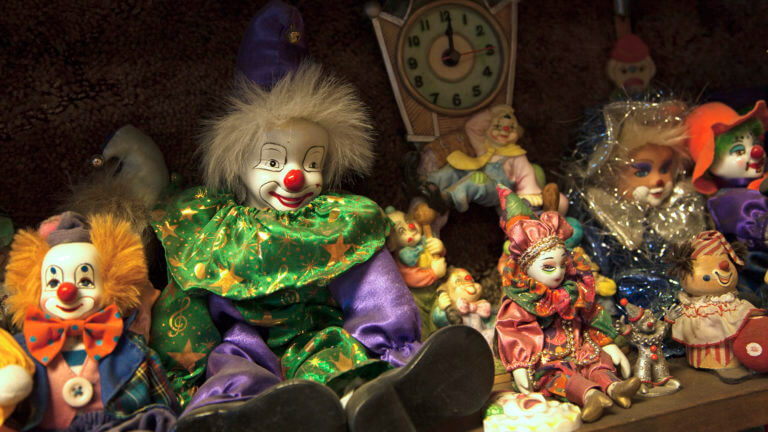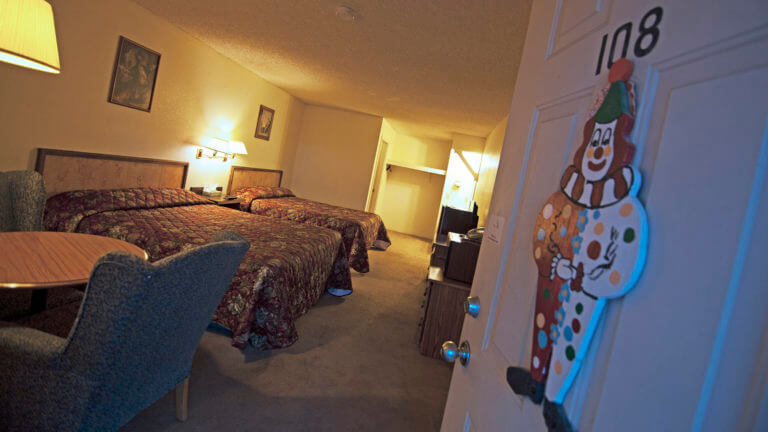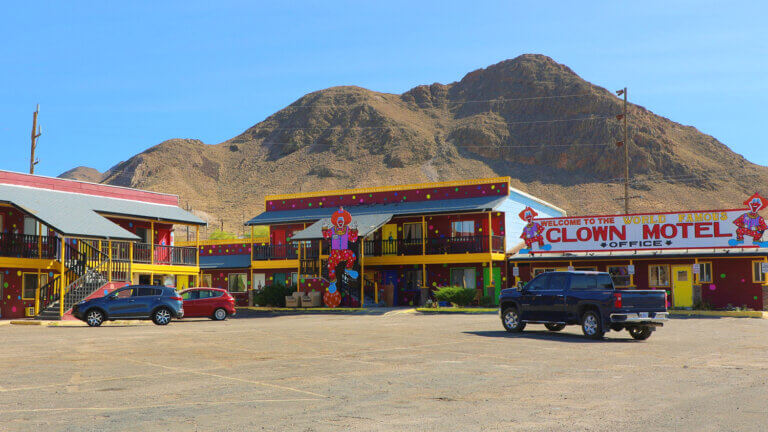 This Location: