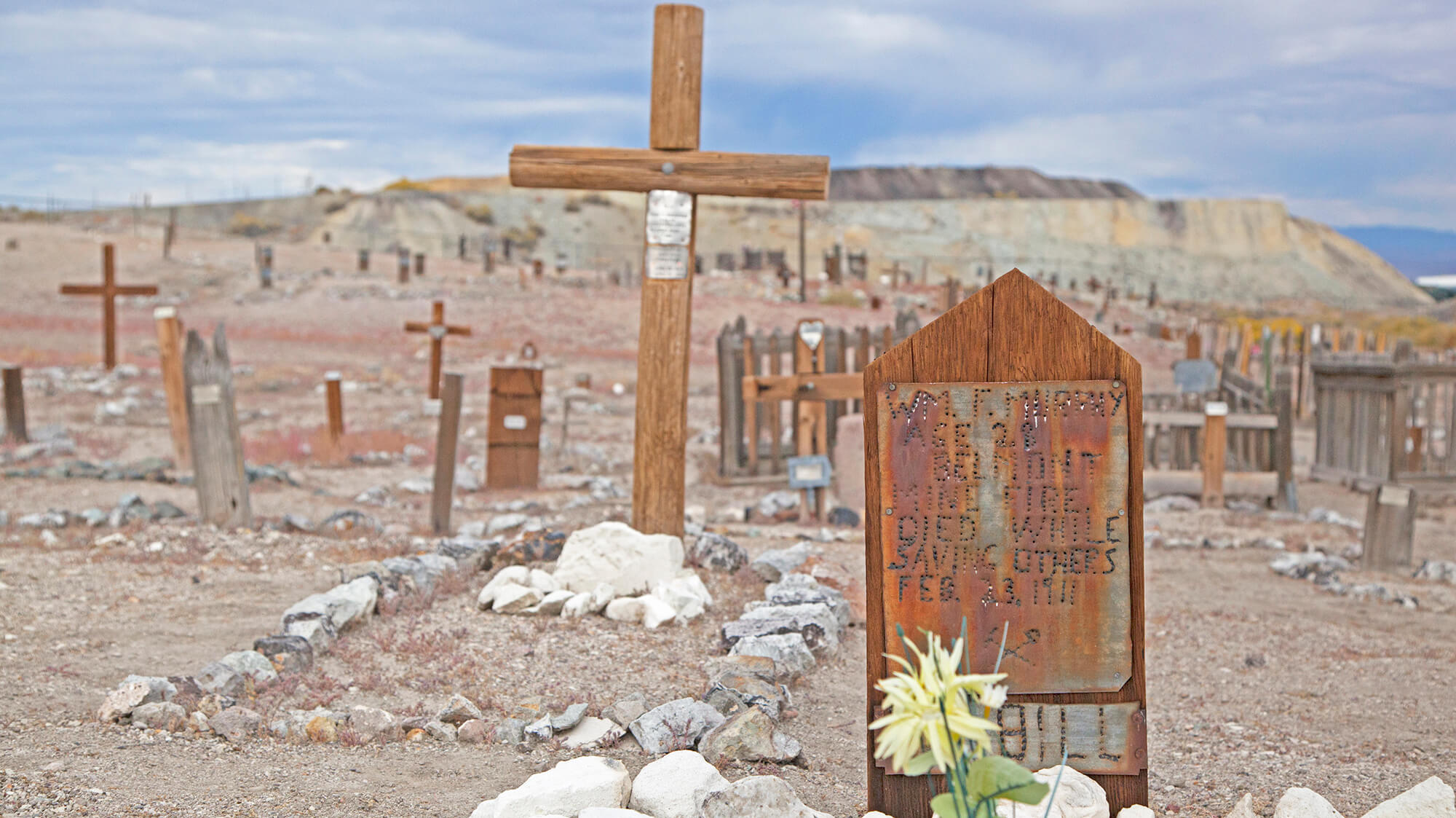 "Died in a fire while saving others" or "accidentally fell from mine while being hoisted to the surface" are just a few of the epitaphs you'll see about those entombed at the Old Tonopah Cemetery—the first and original cemetery of the mighty Queen of the Silver Camps. With one step onto these historic grounds, tales of the Old West come alive before you, thanks to the life and times of those who are laid to rest here. From political leaders, to bandits on the run, to not-so-fast-shooters and beyond, peel back the pages of the Tonopah story at the Old Tonopah Cemetery.
The Old Tonopah Cemetery first began in 1901 with the burial of John Randel Weeks, made from silver mining tailings (that, at one point, completely buried the graves and their markers) in the heart of town. By 1911, the number of dead outgrew this first tiny plot, prompting an even larger cemetery to support the growing life and times of Tonopah's silver boom. From 1901 to 1911, the Old Tonopah Cemetery was the final resting place for nearly 300 people—most of which were victims of wild and rowdy Wild West lifestyles and health and safety standards of the times. Most of who are laid to rest here were victim of a mysterious "Tonopah Plague" in 1902, or the disastrous Belmont Mine Fire that occurred February 12, 1911. Two of the most famous graves here are "Big Bill Murphy", who died saving others in this very fire at the young age of 28, along with Nye County Sheriff Thomas Logan, who met his demise after being killed in a shoot-out in a Manhattan bordello.
To get the full story and elevate your time on these historic grounds, be sure to download a walking tour map or head to the Central Nevada Museum for more info on those within the Old Tonopah Cemetery. And to up the ante on the #WeirdNevada vibes? This said-to-be-haunted cemetery lies steps from the legendary Clown Motel. But who's to say… guess you'll just have to overnight it at the Clown and wander over to the Old Tonopah Cemetery and find out for yourself.
Hours:
The Old Tonopah Cemetery is open 24 hours a day, 7 days a week. The only thing preventing you from accessing these historic grounds would be related to a special event, or seasonal, weather-related closure. For even more info on the Old Tonopah Cemetery, get in touch with Tonopah Tourism at (775) 277-1220.
Admission:
Admission to the Old Tonopah Cemetery is free, though this incredible historic resource depends on donations. These contributions help with historic preservation efforts like maintaining and labeling graves that are otherwise lost to time and elements. When visiting this historical resource, find out more from the Central Nevada Museum and please consider making a donation!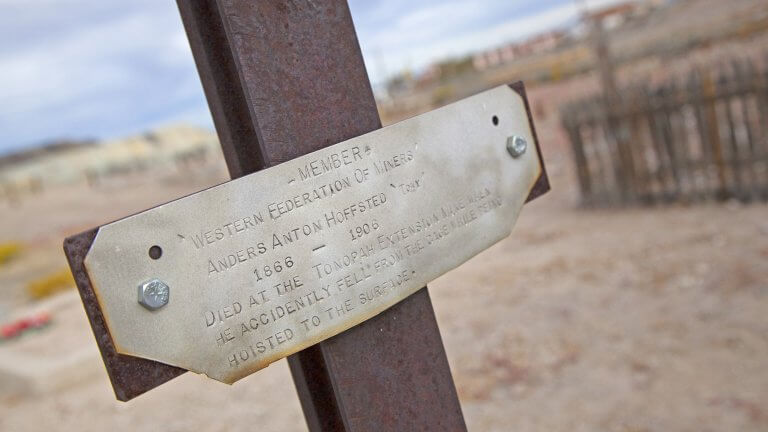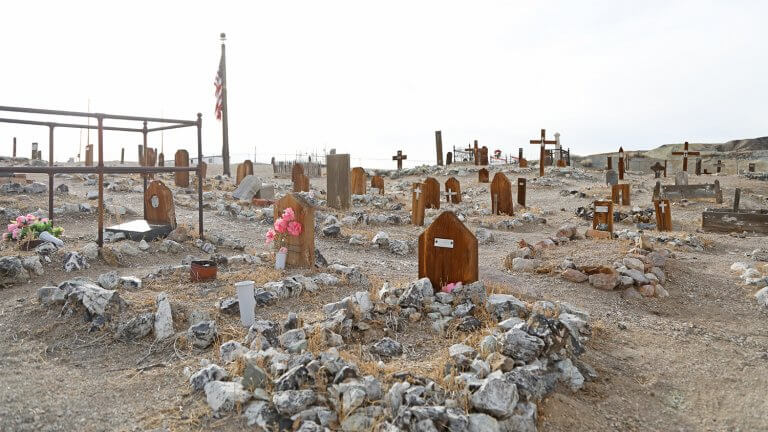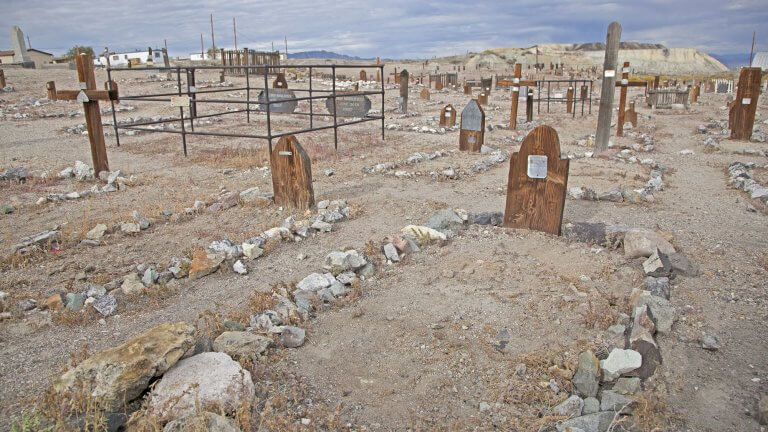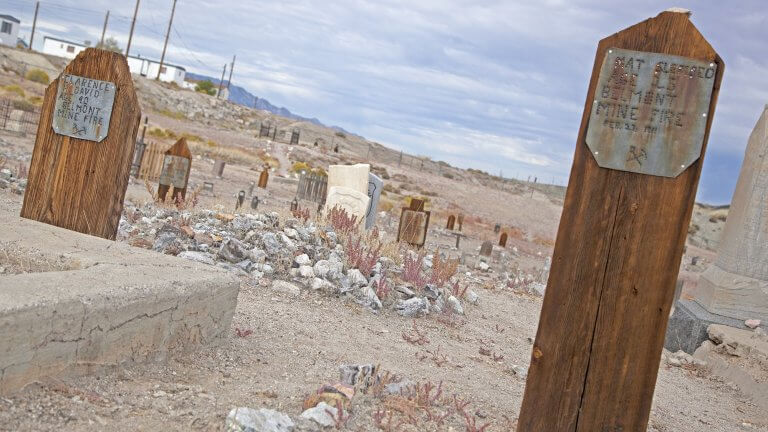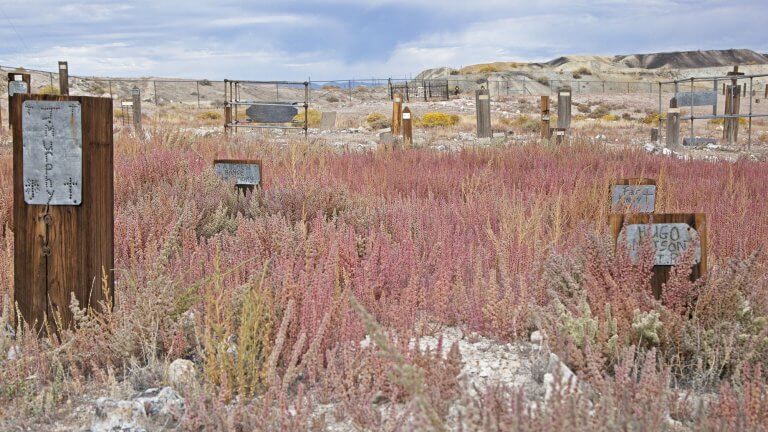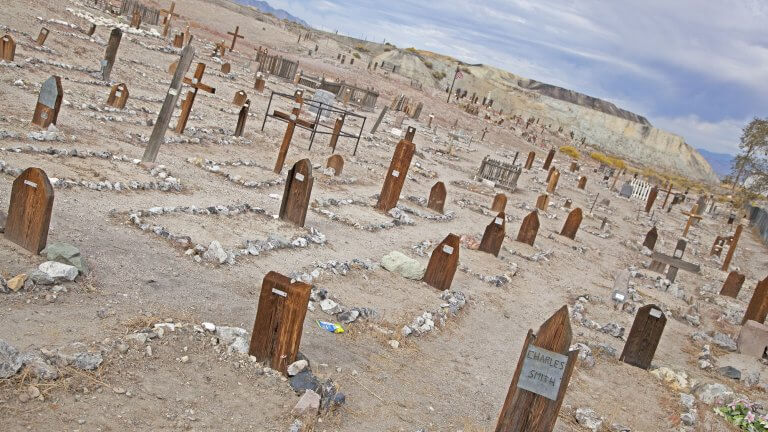 This Location: