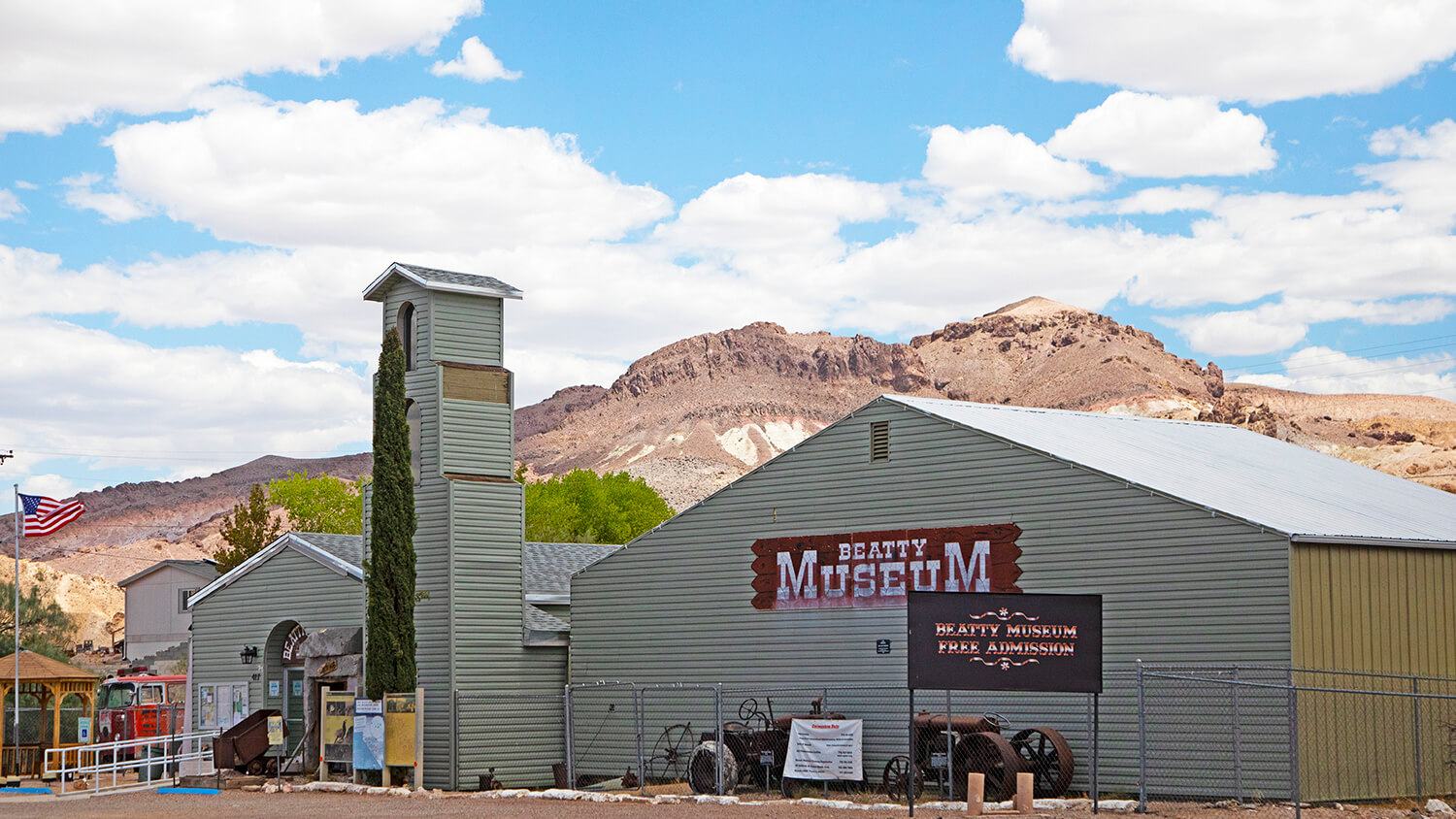 Beatty Museum & Historical Society
The small town of Beatty serves as the gateway to Death Valley National Park, roughly 100 miles north of Las Vegas. The rural community is rich in desert adventure and richer still in historical significance, with the incredibly preserved Ordovician fossils at the nearby Great Beatty Mud Mounds serving as evidence.
In more recent history, the town was founded at the turn of the century as the main supply hub of what was known as the "Bullfrog Mining District." At its peak, three railroads roared through Beatty on their way to the bustling nearby town of Rhyolite. Today, visitors can gaze back to the booming days of Beatty, thanks to its historic buildings, old railroad beds and the scattering of nearby abandoned mines and ghost towns that include the once-prosperous Rhyolite.
The Beatty Museum and Historical Society is a fascinating way to explore relics from the area's incredible past. The Museum was founded by three local women and formally established in 1995, focused on preserving the history of the Bullfrog Mining District. The amazing collection of books, photos, documents and other artifacts lets visitors experience Beatty life from the early 1900s. The well-preserved relics offer a glimpse into the life of early miners in the area, revealing how they worked, lived and played. As its collection increased, the Beatty Museum and Historical Society outgrew its original home in a small, simple cottage and was relocated to its current location on Beatty's Main Street in what was originally a Catholic Church. The Beatty Museum collection has since increased to include an outdoor display of preserved equipment that at one time served in the local mining district.
Hours:
The Beatty Museum & Historical Society is open seven days a week from 10:00 AM to 3:00 PM. If you plan on visiting Beatty outside museum hours and are interested in visiting, please contact the museum via email for appointment accommodations.
This Location: