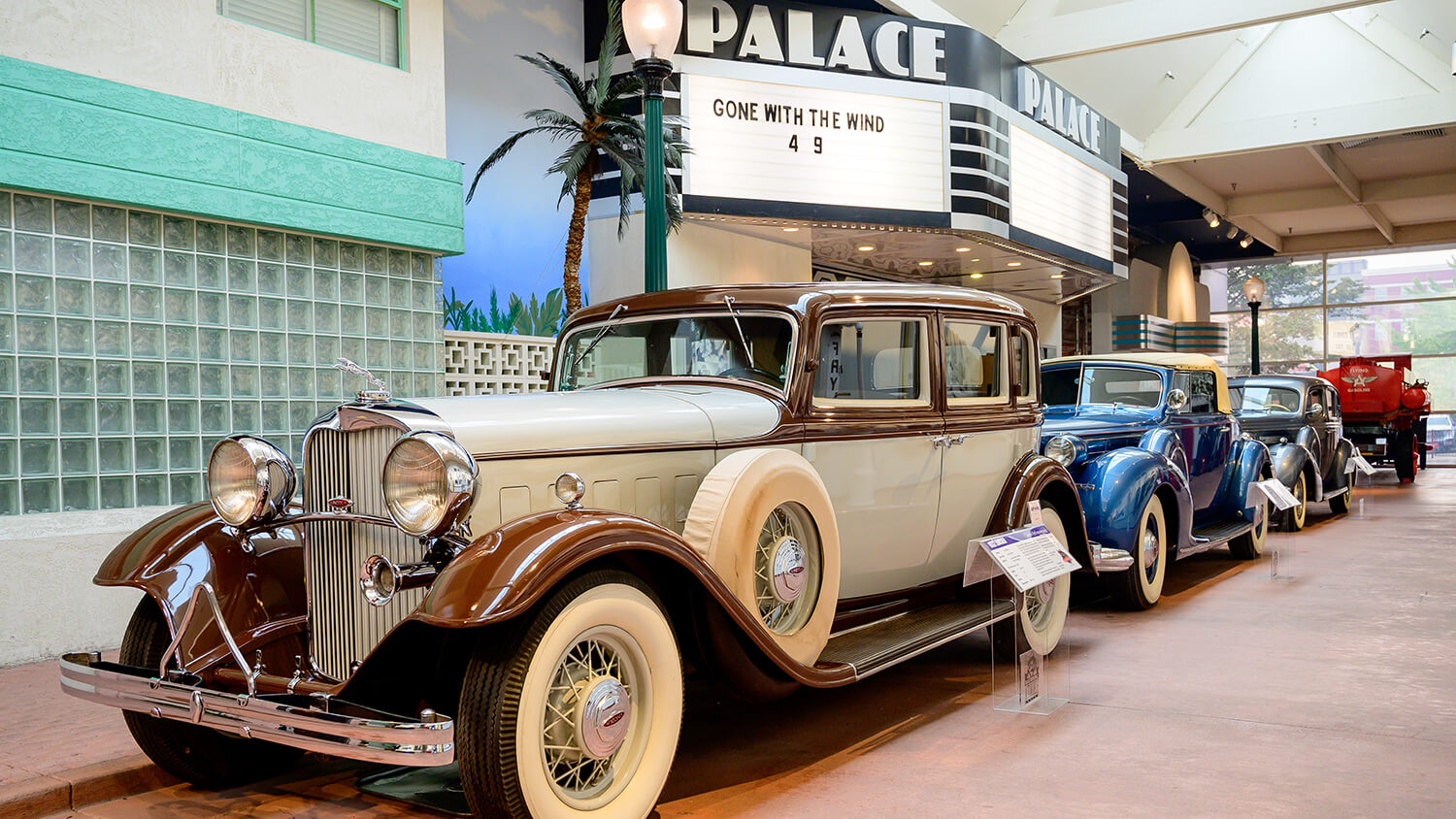 National Automobile Museum
In a state full of unique museums and one-of-a-kind collections, it can be challenging to stand out, but the National Automobile Museum in Reno does just that. The National Automobile Museum is home to more than 200 rare, classic, and special-interest vehicles—including the museum's horseless carriage collection, which is considered to be among the finest in the world. In addition to the horseless carriage collection, discover the automobile through the ages through permanent exhibits like the 1907 Thomas Flyer, Celebrity Autos, Hot Rods & Cool Customs, and the Speed Exhibit—many of which are from the personal and world-famous Harrah collection of the late William "Bill" Fisk Harrah.
Ranked among the top car museums in the world by AutoWeek and Car Collector Magazine, speed demons will adore the National Automobile Museum, and not just for its stellar collection of one-of-a-kind, experimental, and antique vehicles. The auto museum features four period-perfect streets that depict authentic street scenes complete with appropriate vehicles, facades, and artifacts representing the moods and styles of the 20th century. Each street also includes a timeline of achievements and events that shares the history and progression of the automobile through each time period. Lovers of all things auto can wander this famous Reno car museum at their leisure while enjoying audio tours, guided tours, and theater presentations. There is also a museum store, chock-full of car memorabilia.
Hours:
The National Automobile Museum in Reno is open seven days a week, from 9:00 AM to 5:00 PM. Closed Thanksgiving and Christmas Day.
Admission:
Admission to the National Automobile Museum varies based on age. General Admission is $15; Senior Admission (62+) is $13; Active Military General Admission is $10; Junior General Admission (6-15 years) is $10; Children General Admission (5 and under) is free.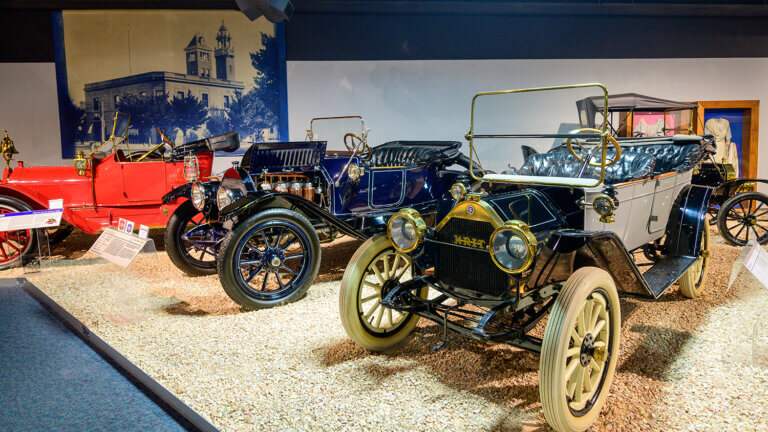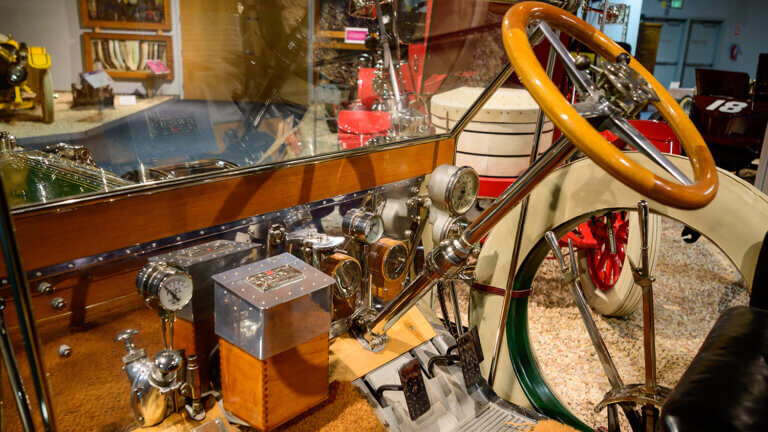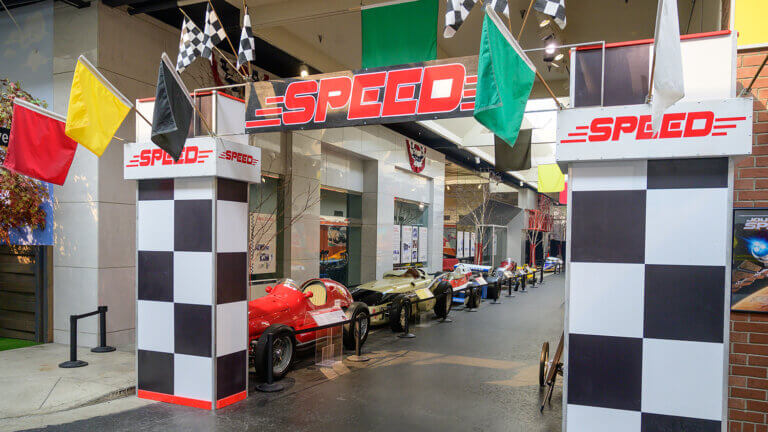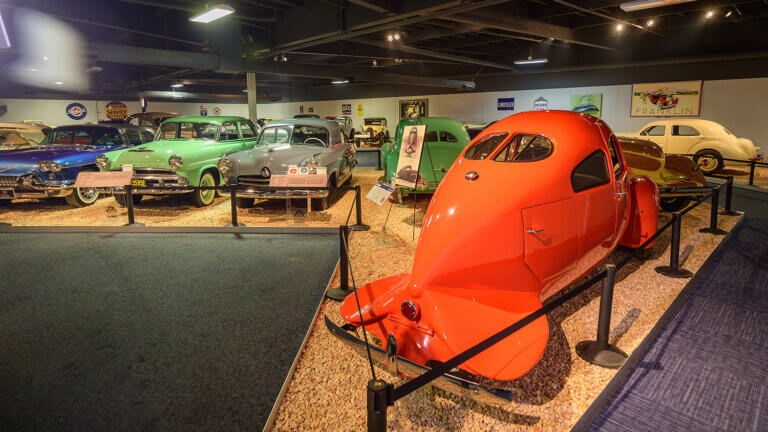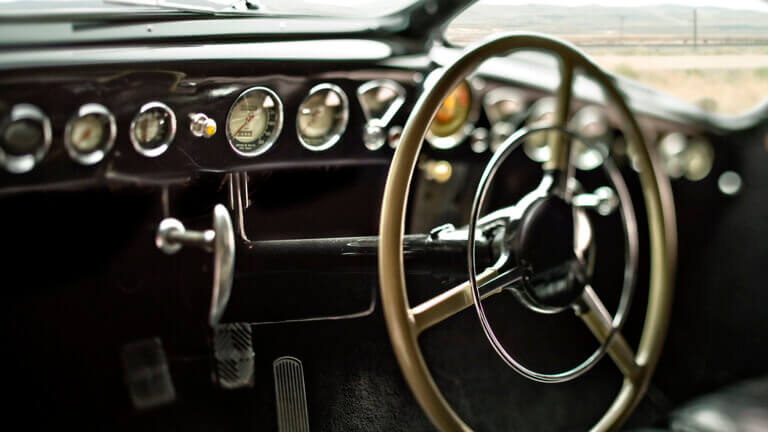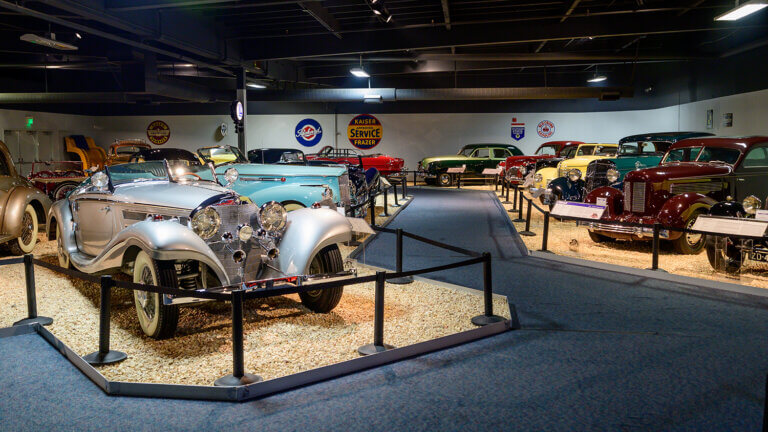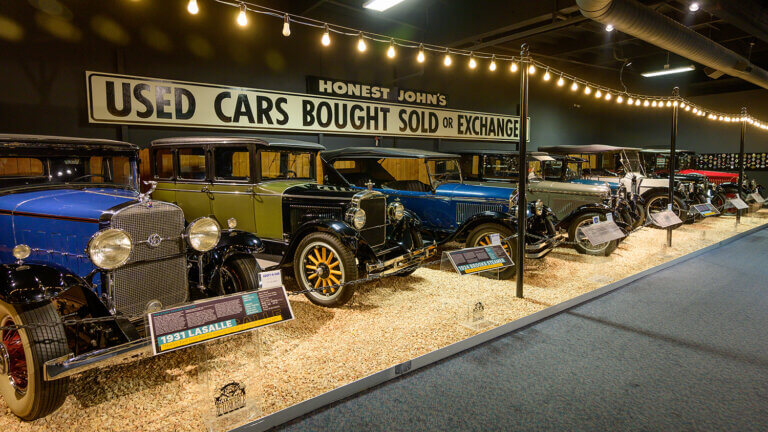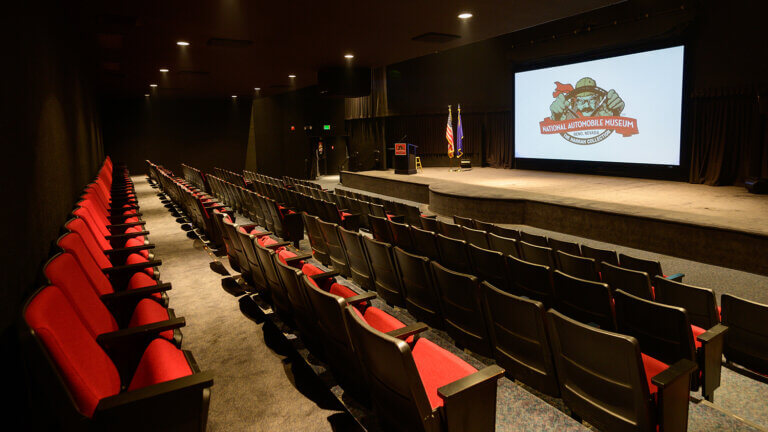 This Location: