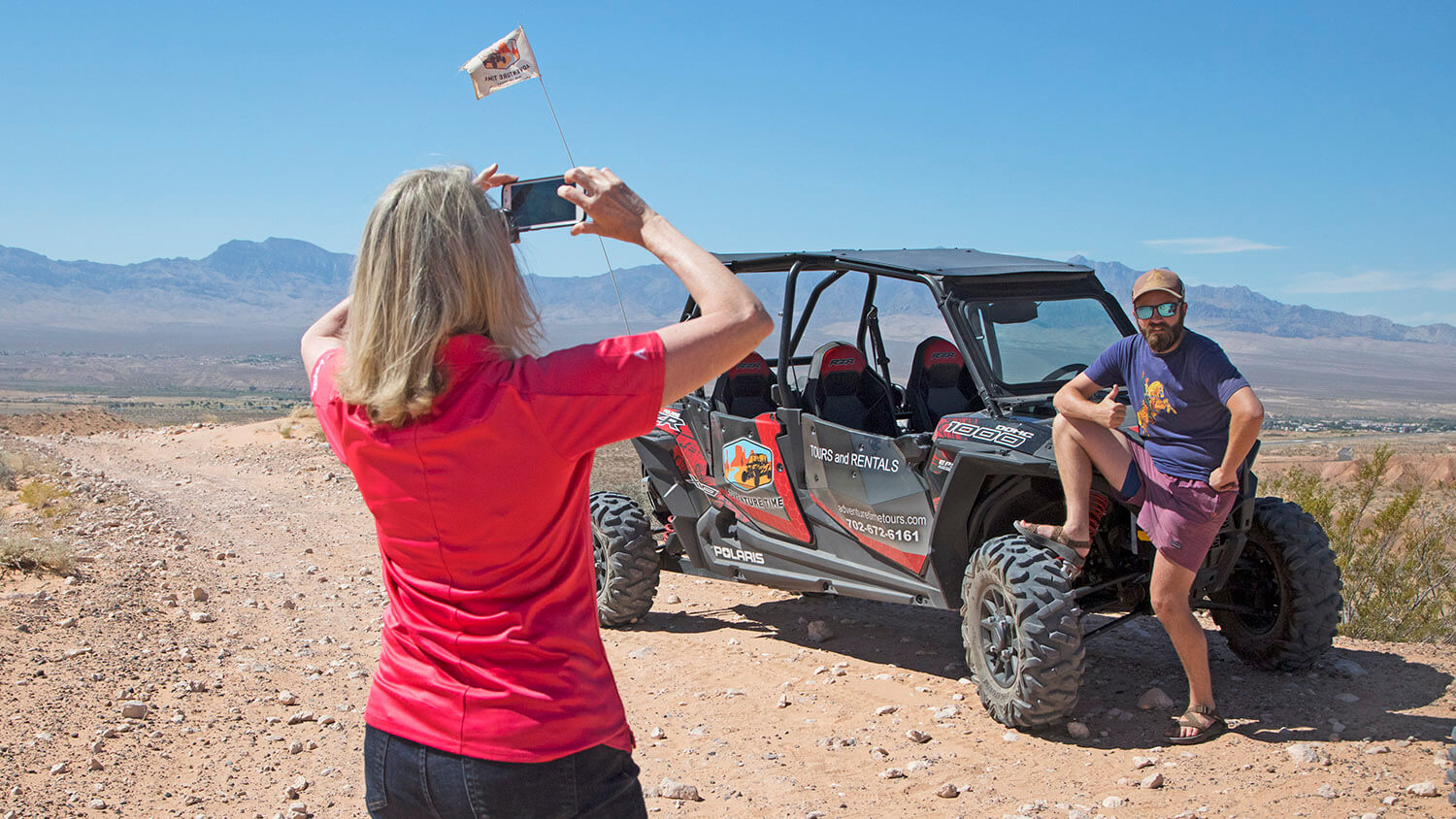 Adventure Time Tours & Rentals
Whether you're searching for a quick break or multi-day excursion into the Mojave Desert, Adventure Time Tours has got you covered. Located in Mesquite, Adventure Time Tours is your full service off roading guide for the region, putting visitors in touch with the road less traveled in this alluring southeastern Nevada landscape. Choose from a variety of different tours that explore the region, or plan your own adventure and opt for a well-equipped rental. If you're in the area and interested in exploring landscapes beyond the highway, this is your best bet! Here, you can explore the hundreds of miles of trails that lead all the way to the Grand Canyon, under the professional and friendly direction of Adventure Time Tours staffers.
GUIDED TOURS
VIRGIN RIVER OVERLOOK – 2 HOUR GUIDED TOUR
Experience scenic Arizona's beautiful winding desert landscape and dry washes that end with a view of the Virgin River, in the best built side x sides on the market. It's a quick enough ride to take a break, but long enough to leave an impression that will last a lifetime, having you craving for more!
TRI-CORNERS TRIP – 4.5 HOUR GUIDED TOUR
Make the journey through the desert to the Tri-State Monument, where Utah, Arizona and Nevada meet. Travel through zig-zagging dry washes, Joshua Tree forests and an incredible array of changing desert scenery.
BLACK ROCK – 6 HOUR GUIDED TOUR
Looking to beat the southern Nevada temps? Climb your way into the Parashant National Monument, where you can drink in breathtaking views of what feels like never-ending scenery, leading up to the Grand Canyon and Cedar Pockets overlook.
MULTI DAY EXCURSION TO THE GRAND CANYON
Go till you can't go any further! This experience is for the committed adventure enthusiast, where you'll travel more than 6 hours a day into the North Rim of the spectacular Grand Canyon. This experience lends unique opportunities to stay and hike in one of the more remote parts of the United States, where visitors can see remnants of the area's first ancient inhabitants. Available for single and multiple nights.
RENTAL RIGS
Adventure Time Tours' unmatched accomodations doesn't stop with guided tours. For the experienced driver and ultimate explorer, opt for a rental. Adventure Time Tours provides an impressive fleet of off-road vehicles, like the fully accessorized 4-passenger Polaris RZR XP 1000 side by sides. Each rental vehicle has built in doors, bucket seats, ample storage and windshields, and are equipped with all the most current safety features. Each rig is equipped with seatbelts, 4-wheel drive, rear grab bars, and a location tracker. Each rental is prepped for day long, or multi-day excursions, allowing visitors to ride directly from the renal shop into the Mojave Desert.
For most current information on pricing for guided tours and rentals, and how to book, call (702) 672-6161 or visit AdventureTimeTours.com.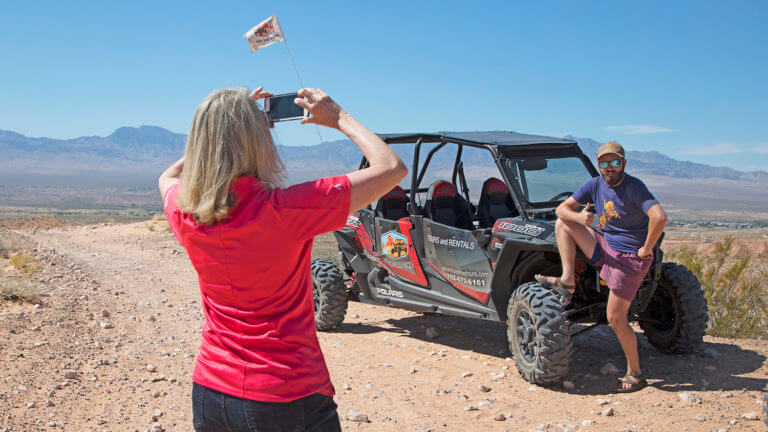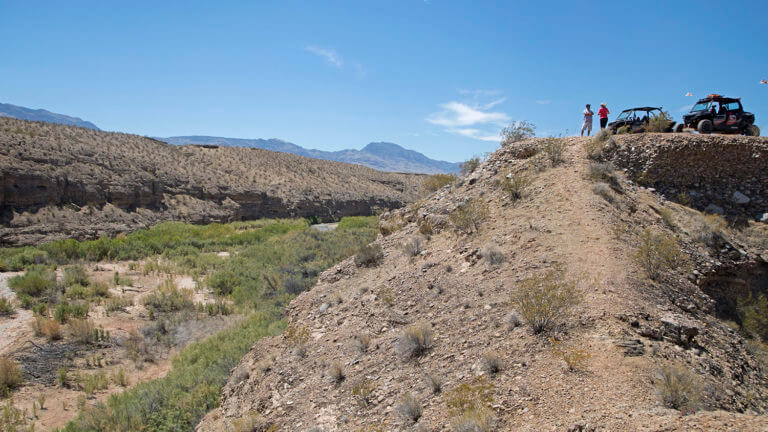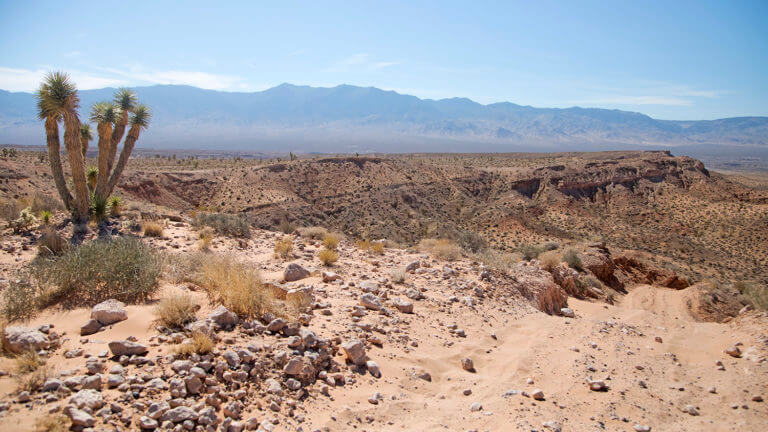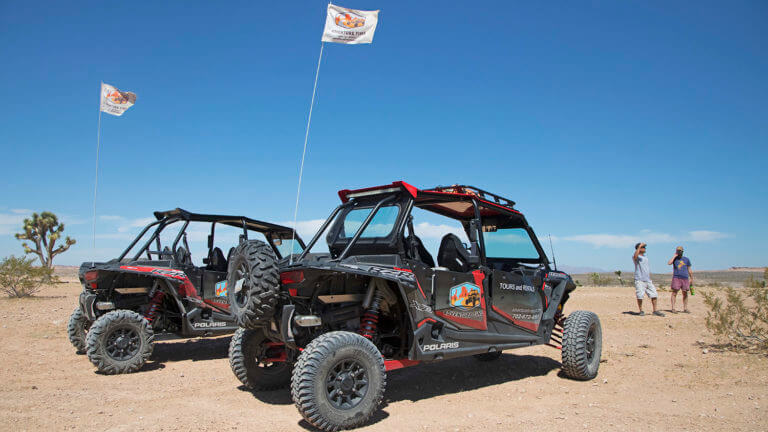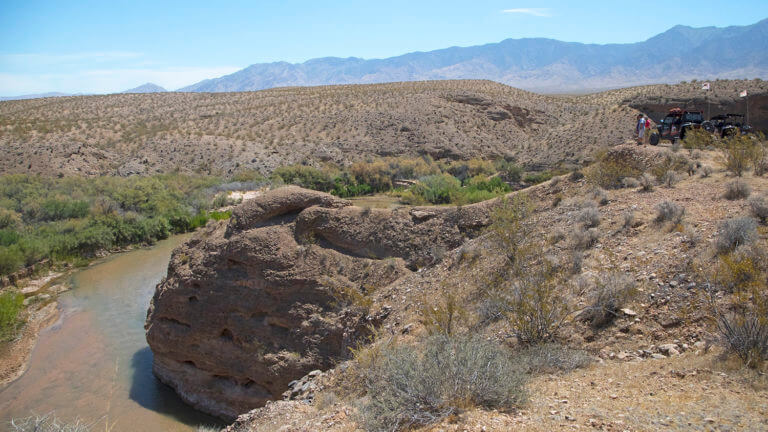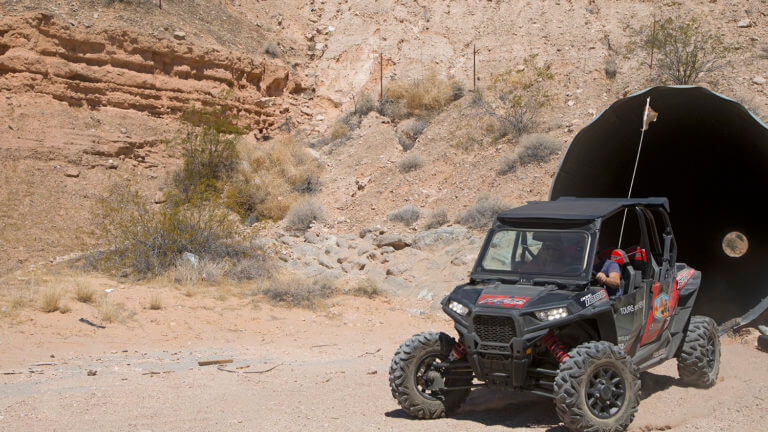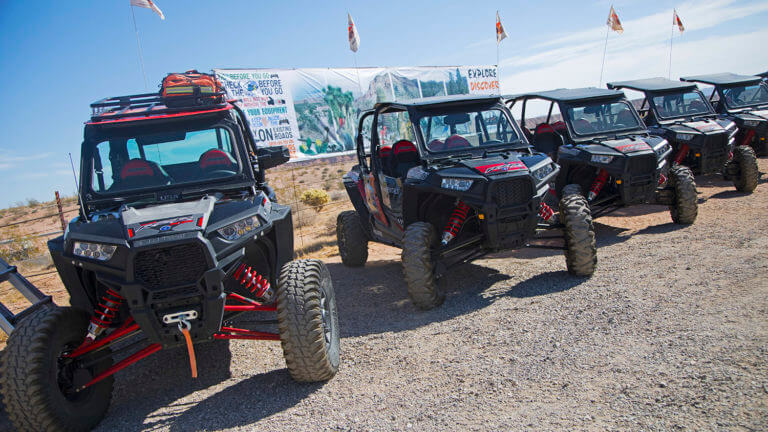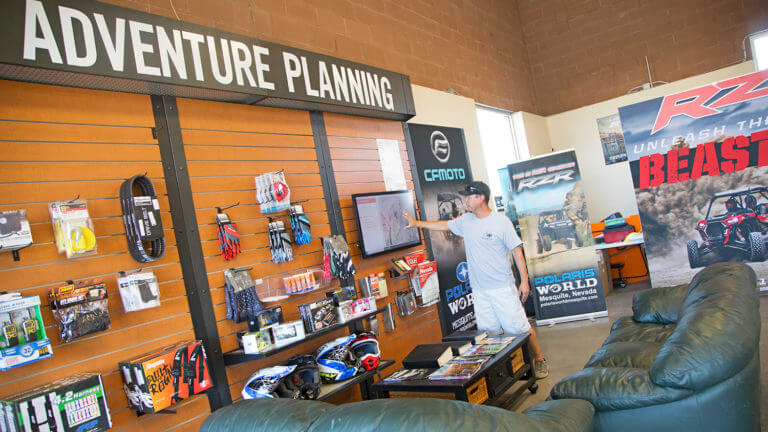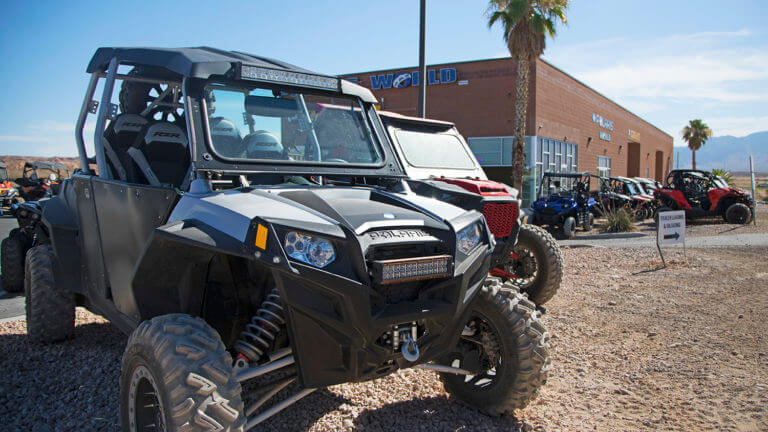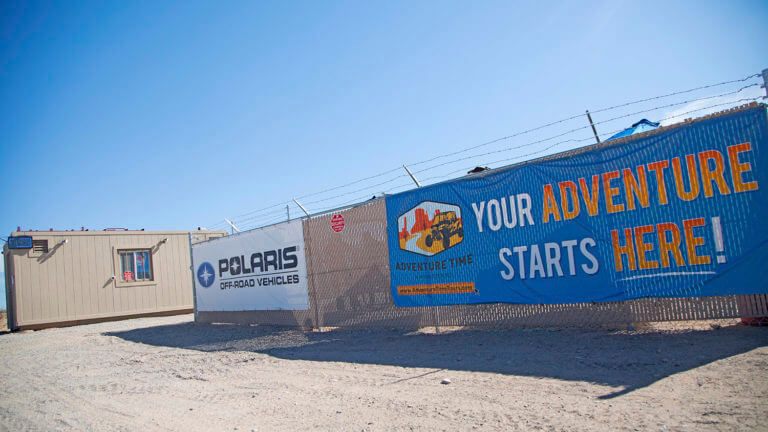 This Location: