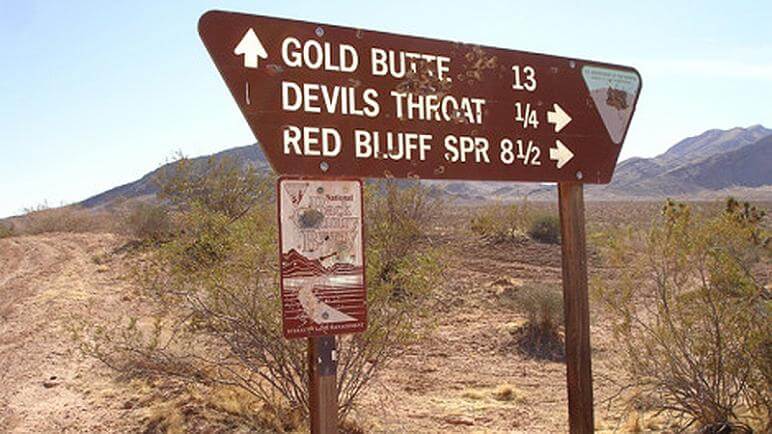 Gold Butte Backcountry Byway
When simple pleasures are all that will do, southern Nevada's Gold Butte Back Country Byway is just right.
Beginning roughly 90 miles outside of Las Vegas and just five miles south of Mesquite, the scenic 62-mile byway is a study in dazzling desert treasures and offers wonderful opportunities for exploring, camping and hiking. In a pleasurable four to five hours, visitors cruising along the Gold Butte Back Country Byway will be treated to such sights as native desert wildlife, brilliantly colored sandstone, sinkholes, ancient petroglyphs and fantastic formations like the Muddy and Virgin Mountains.
Access to the Lake Mead National Recreation Area is also available on the byway, which runs within a few hours of destinations including Hoover Dam and the Valley of Fire State Park. Motorists on the byway will also be treated to a tour through the historic mining town of Gold Butte. The small town, established in 1908, was mined for copper, gold, zinc and lead and is certainly worth a look today. Another unforgettable sight on the byway is an incredible forest of Joshua trees.
Because of the nature of the route, which offers a mix of paved, gravel and unmaintained road, it is recommended that visitors on the Gold Butte Back Country Byway drive high-clearance, four-wheel drive vehicles.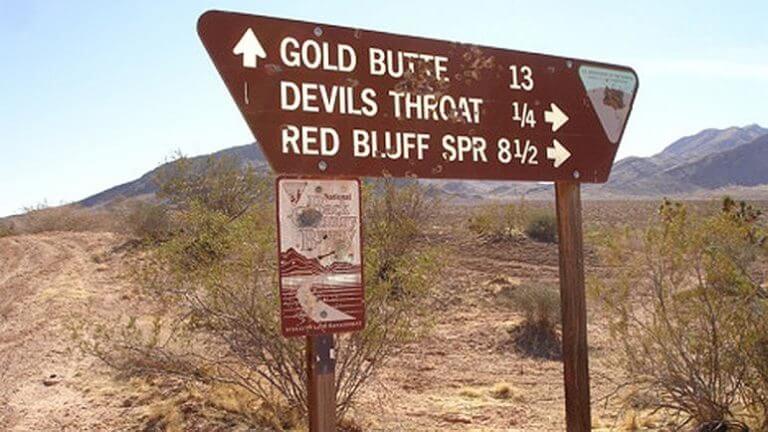 This Location: