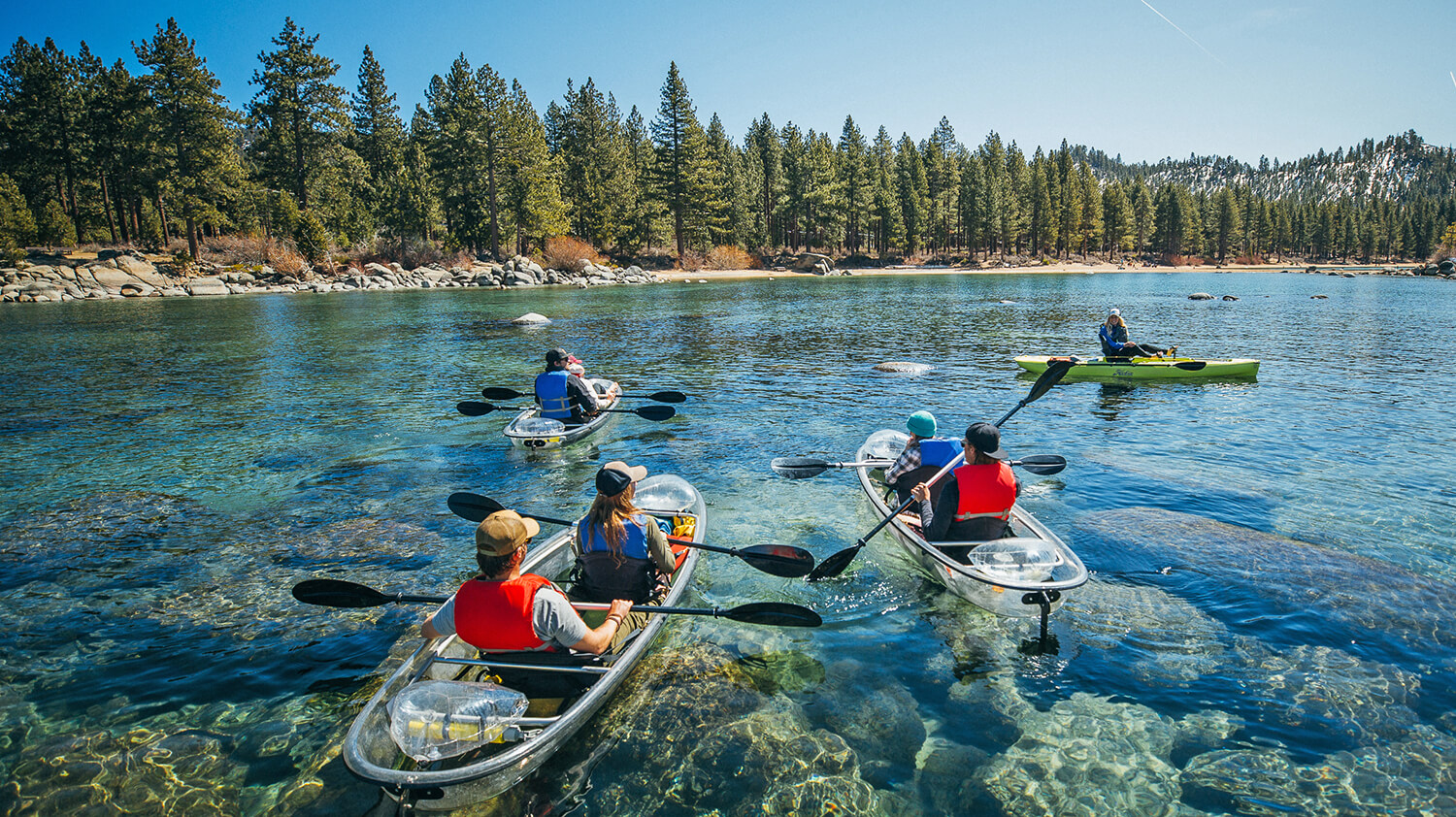 Clearly Tahoe Kayak Tours
Is there anything better than gliding the crystal waters of Lake Tahoe—one of the clearest, coldest bodies of water on earth—comfortably nestled within a completely transparent vessel? Situated on the banks of Lake Tahoe's South Shore, get on the books with Clearly Tahoe Kayak Rentals for an afternoon or moonlit paddle on the Jewel of the Sierra. Hosting varying tour lengths designed to meet all skillsets, with year round and seasonal tours it's easy to fit an experience with Clearly Tahoe into your trip—and you'll be glad you did.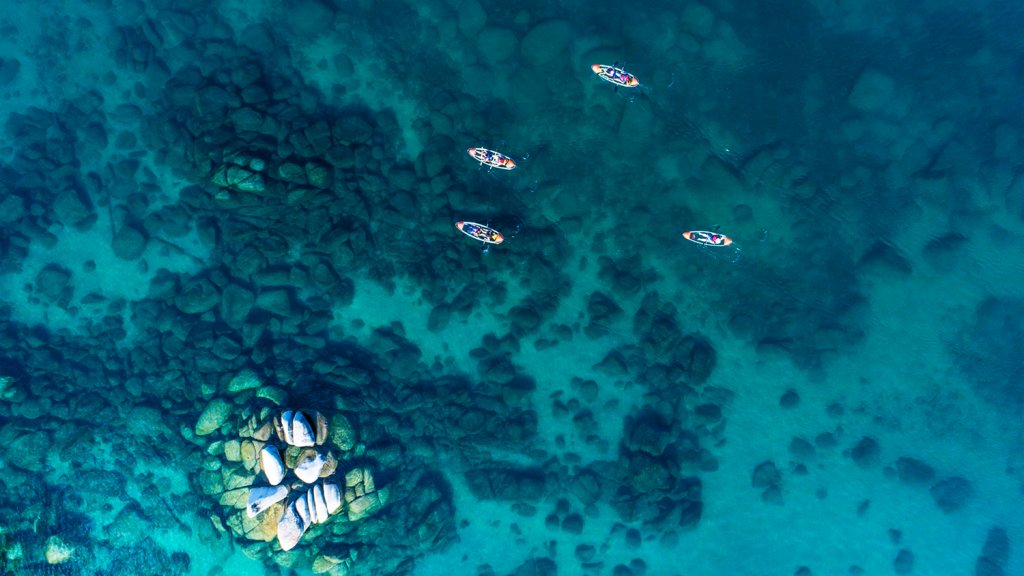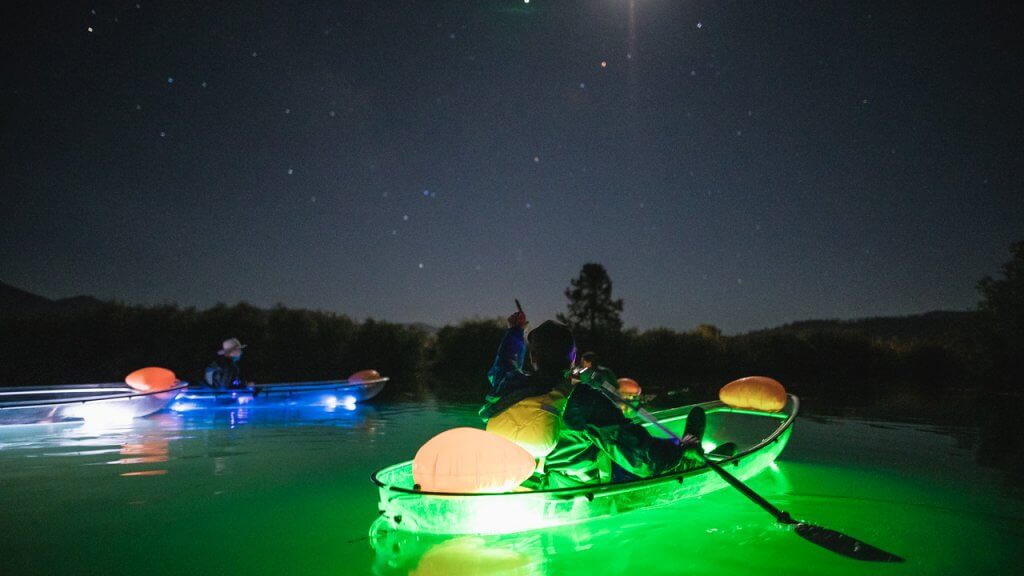 Choose from tours that each vary in sights and scenery, paddling levels, and length—most of which are kid and pet friendly. Book your spot on the Scenic Shoreline Tour—a 1.5 beginner tour that's been a consistent fave since Clearly Tahoe first opened in 2016—or explore wildlife surrounding the south Lake Tahoe Basin on the Eco Discovery Tour. Experience a gorgeous Lake Tahoe Sunset over the eastern Sierra Nevada mountains on a Tallac View Sunset Tour, or stargaze beneath some of the brightest stars in the darkest skies on an LED Stargazing Tour—Tahoe's first and only LED Clear Kayak experience. No matter which tour you land on, count on discovering immersive, high-desert scenery set against a crystal clear alpine lake with depths visible up to 75 feet.
Hours:
Some tour options with Clearly Tahoe are based on seasonality and access conditions, while a handful of options are accessible year-round. For the most current info on seasonal and year-round tour options, please contact Clearly Tahoe at (530) 554-4664.
Admission:
While all experiences include everything you'll need out on the water, tour prices are based on length, location and number of occupants. For the most current info on the different tour options offered, get in touch with Clearly Tahoe Kayak Rentals directly at (530) 554-4664.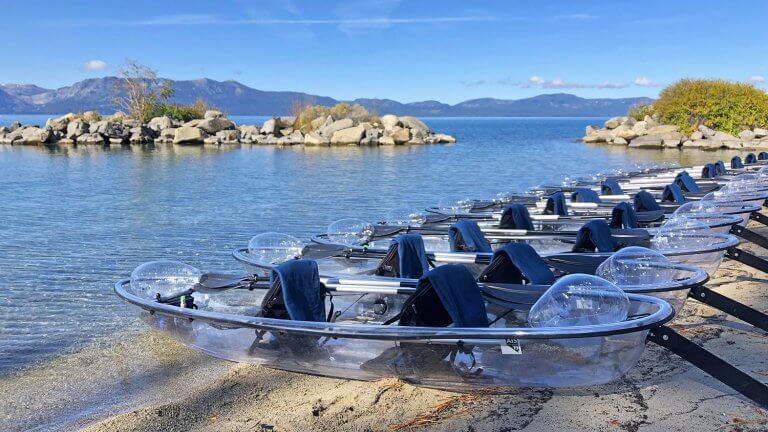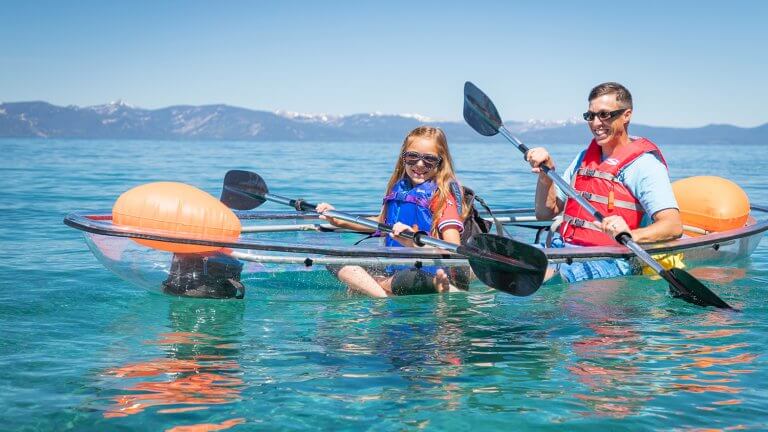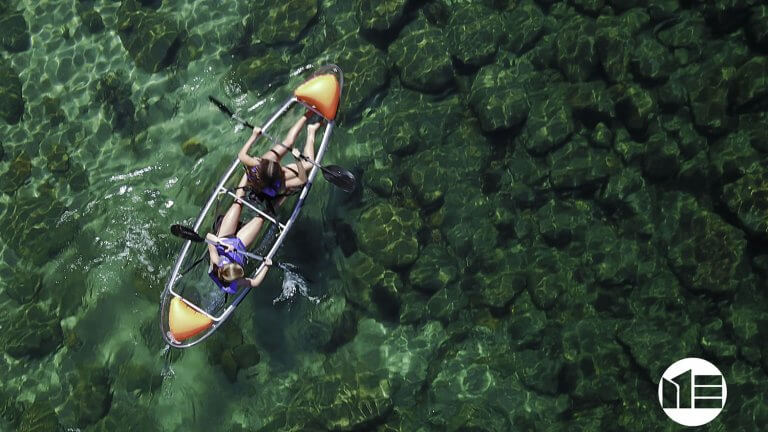 This Location: