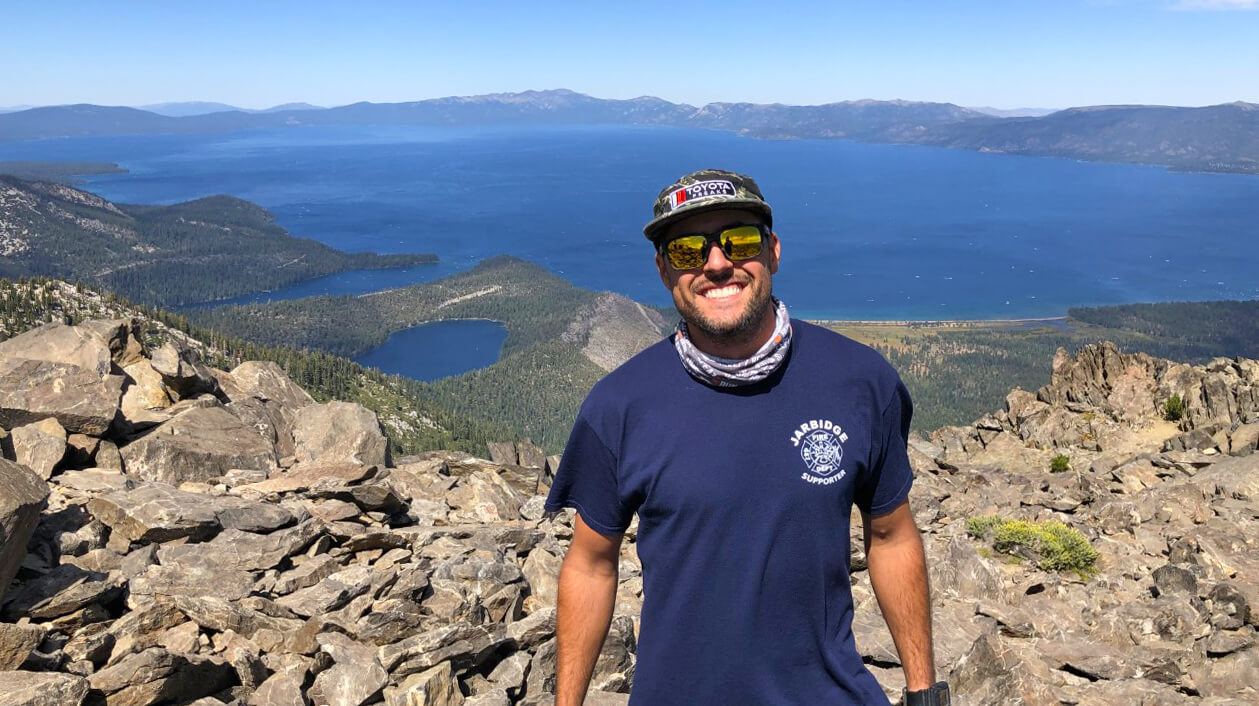 Experience the Jewel of the Sierra from above from the summit of Mt. Tallac—one the Lake Tahoe Basin's highest peaks. Nestled in the eastern Sierra Nevada mountains along Lake Tahoe's southern shore, Mount Tallac rises from the southwestern shore of Lake Tahoe and is part of the Desolation Wilderness. The Mt. Tallac Trailhead is one of the most well-loved, high-trafficked trails in the Lake Tahoe Basin and with trail access that caters to a variety of skill levels and some of the best views of Lake Tahoe, it's easy to see why.
Not far from the Nevada-California State Line, the Mt. Tallac Hike promises three main out-and-back trailhead access points with varying difficulty and experience required:
Floating Island Lake—1.7 miles each way. Easy to moderate.
Cathedral Lake—2.5 miles each way. Easy to moderate.
Mt. Tallac Summit—5 miles each way. Difficult; intermediate to advanced hikers only.
Sitting at 9,738', Mt. Tallac is the third tallest peak in the Lake Tahoe Basin and delivers unmatched recreation opportunities year round. Backcountry skiers and snowshoers enjoy the trek up Tallac in the winter months, and hiking can best be enjoyed from June through September, when the mountain receives the least amount of snowfall.
Two shorter hikes—Floating Island Lake and Cathedral Lake—are quick and easy day hikes, but summiting Tallac means a 10+ mile day hike, scrambling over a variety of terrain including shale and rocks, and 3,200+ elevation gain, though once you make it to the summit there are few better views of Big Blue. No matter the season you make it to the top, you've hit the jackpot of Tahoe scenery, peppered with glimmering alpine lakes, Emerald Bay and pristine high alpine forest—all within Desolation Wilderness.
Tallac Trailhead Access and Fees
From Stateline in South Lake Tahoe, follow Lake Tahoe Boulevard southwest and turn right onto Highway 89 before making a left onto Spring Creek Road, then a right onto Pomo Road. Keep an eye out for the trailhead parking lot, and when traveling with a group, be sure to plan ahead for a high volume of visitors during the summer months and take as few cars as possible. At the trailhead, hikers will need to fill out a wilderness permit, even if it's just for day hiking—Desolation Wilderness requires both overnight and day use permits. Expect a small parking fee, and around $5 per person for the wilderness permit.
Be sure to pack plenty of water (including extra if hiking with dogs, which is allowed on this trail), sunscreen, plenty of snacks and be sure to dress in layers as the weather in the Sierra mountains can change quickly. When camping, hiking and backpacking, visitors are required to bury human waste, pack out all garbage, and practice all Leave No Trace methods.
Mt. Tallac and the spectacular Desolation Wilderness area is managed by the U.S. Forest Service. For more information about planning your trip to Mt. Tallac, overnighting in Desolation Wilderness, and the other incredible natural features in the region, For more information on planning your trip to Mt. Tallac, click here.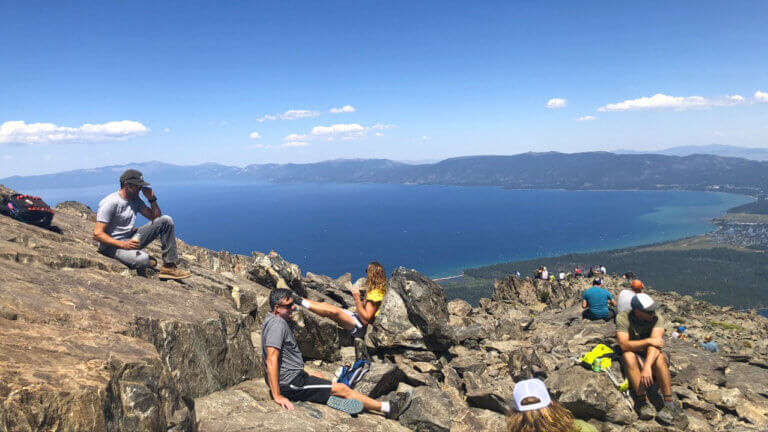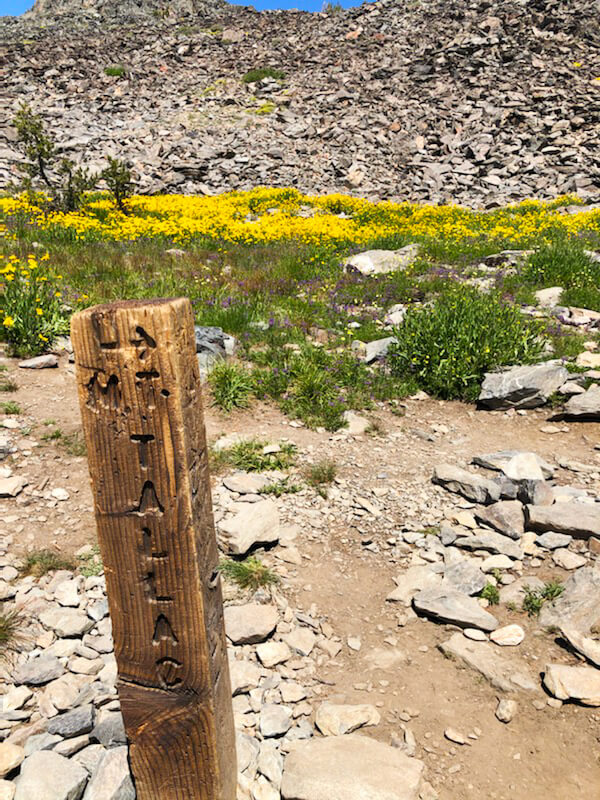 This Location: