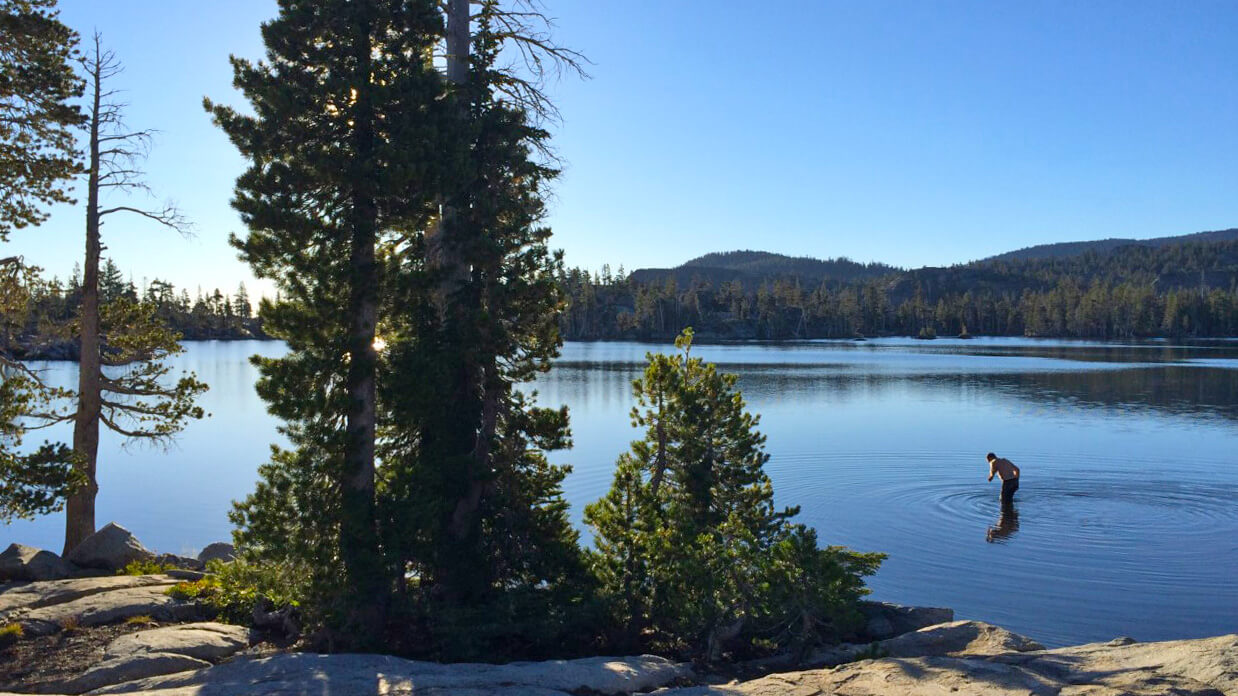 Nestled on the western edge of Lake Tahoe along the Tahoe Rim Trail, Desolation Wilderness is a hiker and backpacker's paradise, brimming with thousands of natural wonders that have been protected for more than 120 years.
Spanning a stunning 63,960 acres of sub-alpine and alpine forest, granite peaks and glacially-formed valleys and lakes, this protected wilderness area was established in 1899 as part of the Eldorado National Forest. Today, it's one of the most beautiful, and most visited public recreation areas in the Lake Tahoe Basin and Western United States, offering spectacular day hiking, overnight camping, and multi-day backpacking trips in the eastern Sierra Nevada mountains. Though Desolation Wilderness is spectacularly scenic any time of year, the best window for access is during mid summer through early fall. Only experienced backcountry outdoorsmen should attempt to navigate the area during winter months.
Desolation Wilderness Day Hikes, Overnight Camping & Backpacking
Because Desolation Wilderness is such a popular recreational area, human access is limited and certain activities are restricted within. To regulate traffic and protect this beautiful wilderness area, a quota system is in place, based upon the number of people entering the wilderness each day and their first night's destination zone, limiting overnight use from the Friday before Memorial Day through September 30th each year. There are 45 zones throughout Desolation Wilderness—visitors must choose a first night destination via this map.
Nearly 80 named hikes are within a day hike from any trailhead, and the 2,650 Pacific Crest Trail and the 165 Tahoe Rim Trail share 20+ miles through this southwestern corner of Lake Tahoe. Desolation Wilderness satisfies intermediate and advanced hikers, though sections of some East Side hikes listed below also make for great beginner hikes, too.
West Side Trailheads
East Side Trailheads
Fees, Permits and Other Info to Know Before You Go
Campfires and the use of charcoal are prohibited in Desolation Wilderness, though your wilderness permit also serves as your campfire permit for gas stove use only. Desolation Wilderness is open for foot traffic and equestrian use only—all means of mechanical transportation (including snowmobiles) will not be allowed. When camping and backpacking, visitors are required to bury human waste, pack out all garbage, and practice all Leave No Trace methods. The maximum group size is 12 people, and leashed pets are allowed.
For a list of reservation, overnight wilderness and parking fees, click here.
For more helpful information, be sure to get in touch with the USFS Lake Tahoe Basin Management Unit at (530) 543-2600.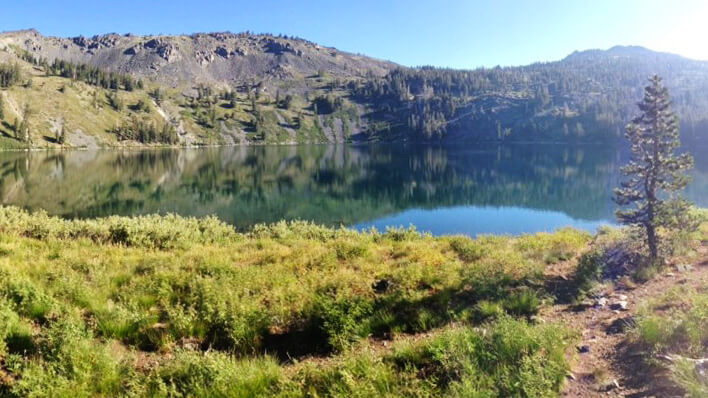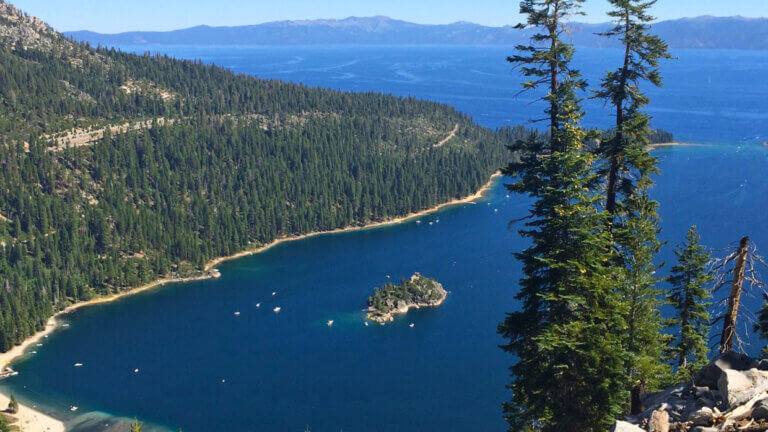 This Location: