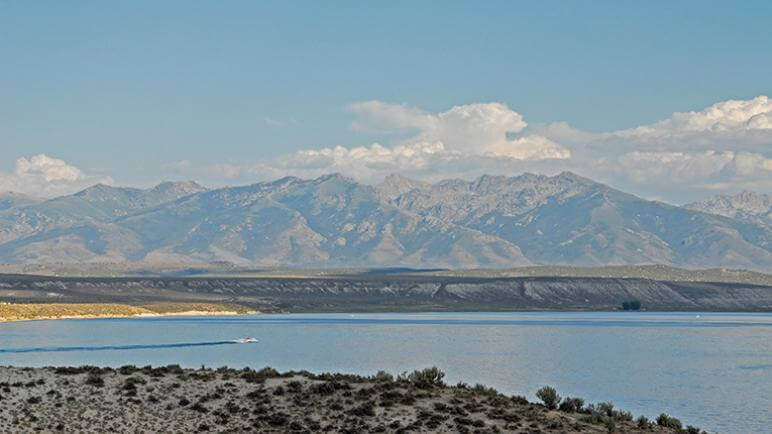 South Fork State Recreation Area
A driving trip to Elko and the Ruby Mountains wouldn't be the same without a stop-off at South Fork Recreation Area, a scenic wonderland with a stunning backdrop and more wildlife than you ever imagined the state of Nevada could hold.
If you're an outdoor recreationalist, choose your own adventure at South Fork—from hunting, to camping, boating, picnicking, swimming, ice fishing, cross country skiing, and wildlife viewing because this Nevada state park seems to have it all. Located in the heart of spectacular Lamoille Valley, South Fork State Recreation Area has attracted campers, hunters, and trophy fisherman for decades. At the base of the snow-capped Ruby Mountains, this expansive 1,650 acre State Recreation Area is surrounded by more than 2,000 acres of wildlife-filled meadowlands and rolling hills.
Early Days in South Fork
Long home to American Indian tribes, the Elko region wasn't inhabited by white settlers until the second half of the 19th Century. Not far from the California Trail, these early pioneers—including the famously ill-fated Donner Party—made their way through this northeastern Nevada region in the 1850s. The South Fork Valley was officially settled by 1867 and this exact location was the site of the historic Tomera Ranch. Though it was privately owned, the area offered a constant and heavily relied upon water supply, and was generally a good travel route between burgeoning mining camps in the area.
Though the Tomera Ranch was sold to the State of Nevada in the early 1980s, the South Fork Dam project goes back to the 1938 Flood Control Act. During this time, U.S. Congress authorized feasibility studies for building dams and reservoirs on rivers like the Humboldt. By 1938, construction to dam a portion of this river was underway, operating on a "flow-in, flow-out" concept, which protected downstream water rights while minimally impacting wildlife habitat dependent upon the Humboldt Sink.
Visiting South Fork Today
With its juniper-rich woodlands, meadows dotted with massive sagebrush clusters, rolling hills, and deep canyons, the South Fork State Recreation Area not only provides an ideal habitat for a variety of wildlife, but is a spectacular way to recreate in the Silver State. South Fork's constant water levels make it an excellent fishery—in fact, this reservoir is known for its trophy-class trout and bass fishing. But South Fork is equally popular with boaters and waterfowl—try your luck at spotting everything from mallard and pintail ducks to Canada geese, common coots, American widgeons, and more. Best yet, keep an eye out for badgers, coyote, beaver, kit foxes, and Rocky Mountain mule deer, who also call the reservoir and its surroundings home.
South Fork Reservoir is a storage of excess water connected to the south fork of the Humboldt River and one of the best recreational reservoirs—specifically for water based adventures—in the region. With constant water levels, South Fork is a next-level fishing spot. Trophy-sized rainbow and brown trout, cutbow trout, smallmouth and largemouth black bass, wiper hybrid bass, and channel catfish are dominant game fish species at South Fork, so be sure to bring your tackle when headed to this neck of Nevada. Apply for a fishing license here.
Camping at South Fork
The main campground—located off the north park access road—has 25 sites, each equipped with campsite tables, grills, and a flush restroom with showers. The campground also features a dump station and fire rings. Sites are offered on a first-come, first-served basis and may not be reserved. The campground is open from spring until late fall, depending on weather conditions. Check first before visiting. Open camping is also available along the southwest shore. For the most up to date information on hours, campsite availability, and entry fees, please click here.
Hours:
The park is open 24/7, 365 days a week, with quiet hours set from 10:00 PM to 7:00 AM.
Admission:
The cost to enter South Fork State Recreation Area is $5 for local vehicles and $10 for out-of-state vehicles. The boat launch costs $10/$15 for local/non-locals. Camping costs $15/$20 per vehicle, per night and an extra $10 for utility hook-up sites. Bike in for $2 per bicycle.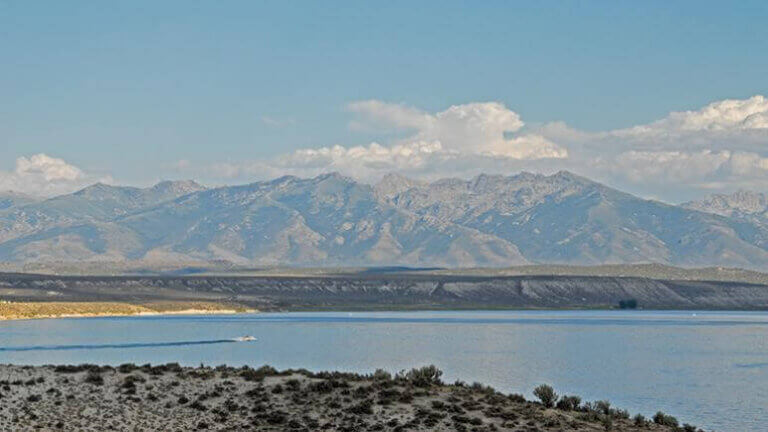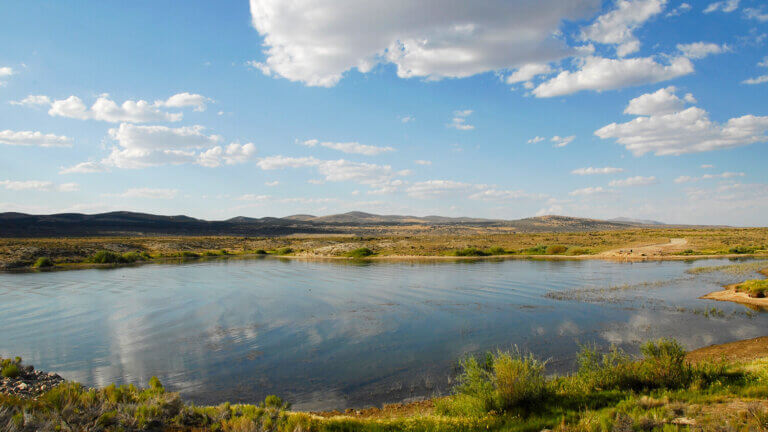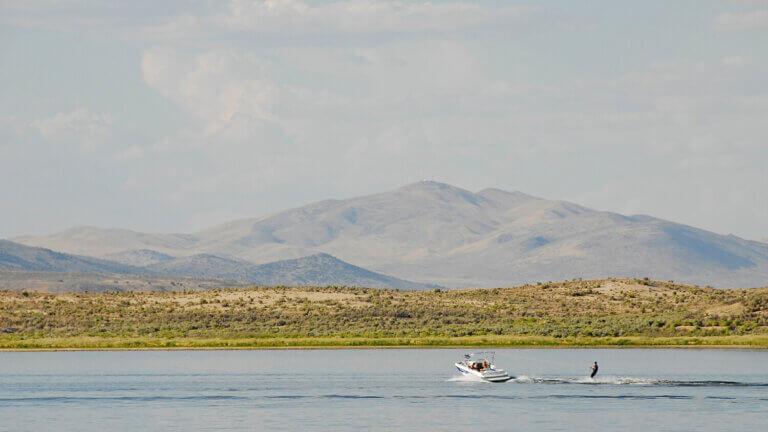 This Location: