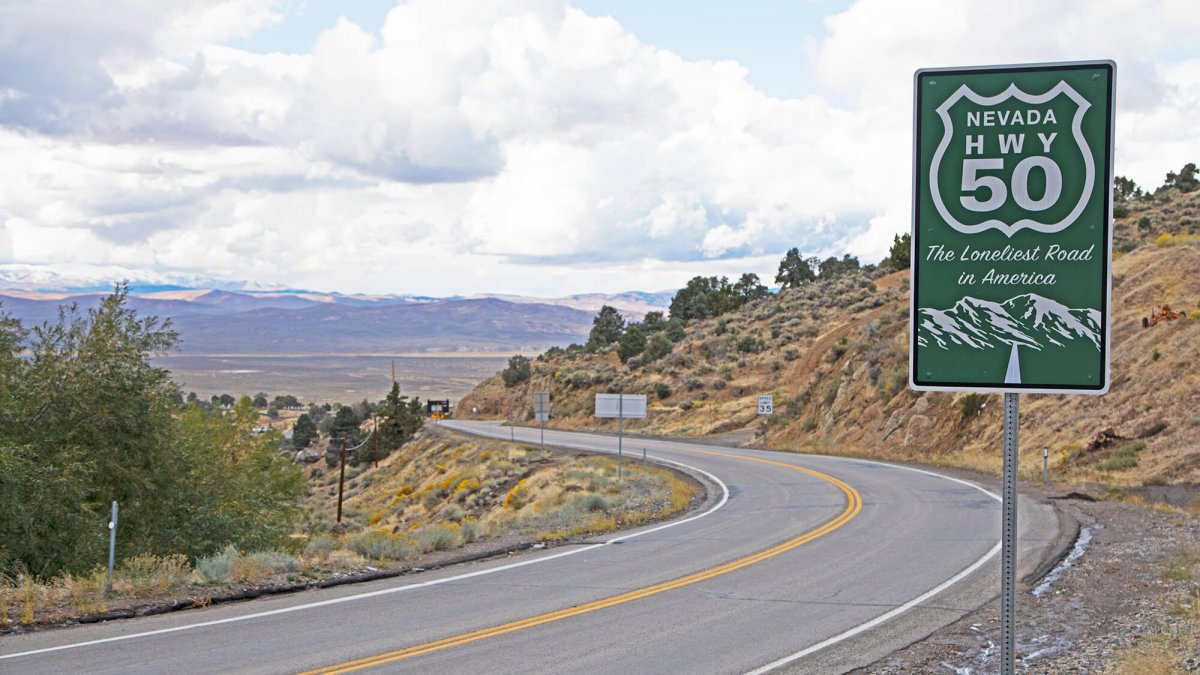 The "Loneliest Road in America" Seeks to Reclaim its Title as the Ideal Road Trip for Solitude
CARSON CITY, NV – Over the past 15+ months, a troubling trend has emerged in the United States: other seemingly lonely roads emerging to tout their unique and clever character traits to a population looking to explore the open landscapes around them. But let's get one thing straight: I am the one and only Loneliest Road in America – a title bestowed unto me 35 years ago this month by the writers of Life Magazine.
I owe it all to that reporter. The one who claimed there were "no points of interest" along Highway 50 through Nevada, and warned readers to not risk traveling my road unless they were confident of their "survival skills." Pfft. Survival skills. Did you bring a swimsuit to soak in the Spencer Hot Springs? How about a rock hammer to search for ruby-hued garnets in the surrounding hills? The only survival skill you need is the one that fuels you to finish the Monster Burger Challenge at Middlegate Station.
I get it, I really do. As the health crisis surged on, other so-called lonely roads in America were finally getting the love and attention from wide-eyed wanderers that I've enjoyed for over three decades. The laughter of families cruising through the idyllic communities, the revving of motorcycle engines, the blaring of music through the rolled down windows. It's a total vibe. But now that the pandemic is easing, can we please refocus our attention back to me, the original? Because at the end of the day, the journey isn't all about the destination. It's about the experience, and you can only get that thrill from me, the official Loneliest Road in America.
For more on planning a Travel Nevada road trip, visit TravelNevada.com.
EDITORS: for high-resolution images of The Loneliest Road in America, visit here: Travel Nevada (photoshelter.com)
***
Travel Nevada (the Nevada Division of Tourism) is part of the Nevada Department of Tourism and Cultural Affairs. It is responsible for promoting and marketing Nevada as a travel destination. Operating within a performance-based budget structure, TravelNevada is funded solely by a percentage of lodging tax paid by overnight guests throughout the state. For more, visit TravelNevada.biz.