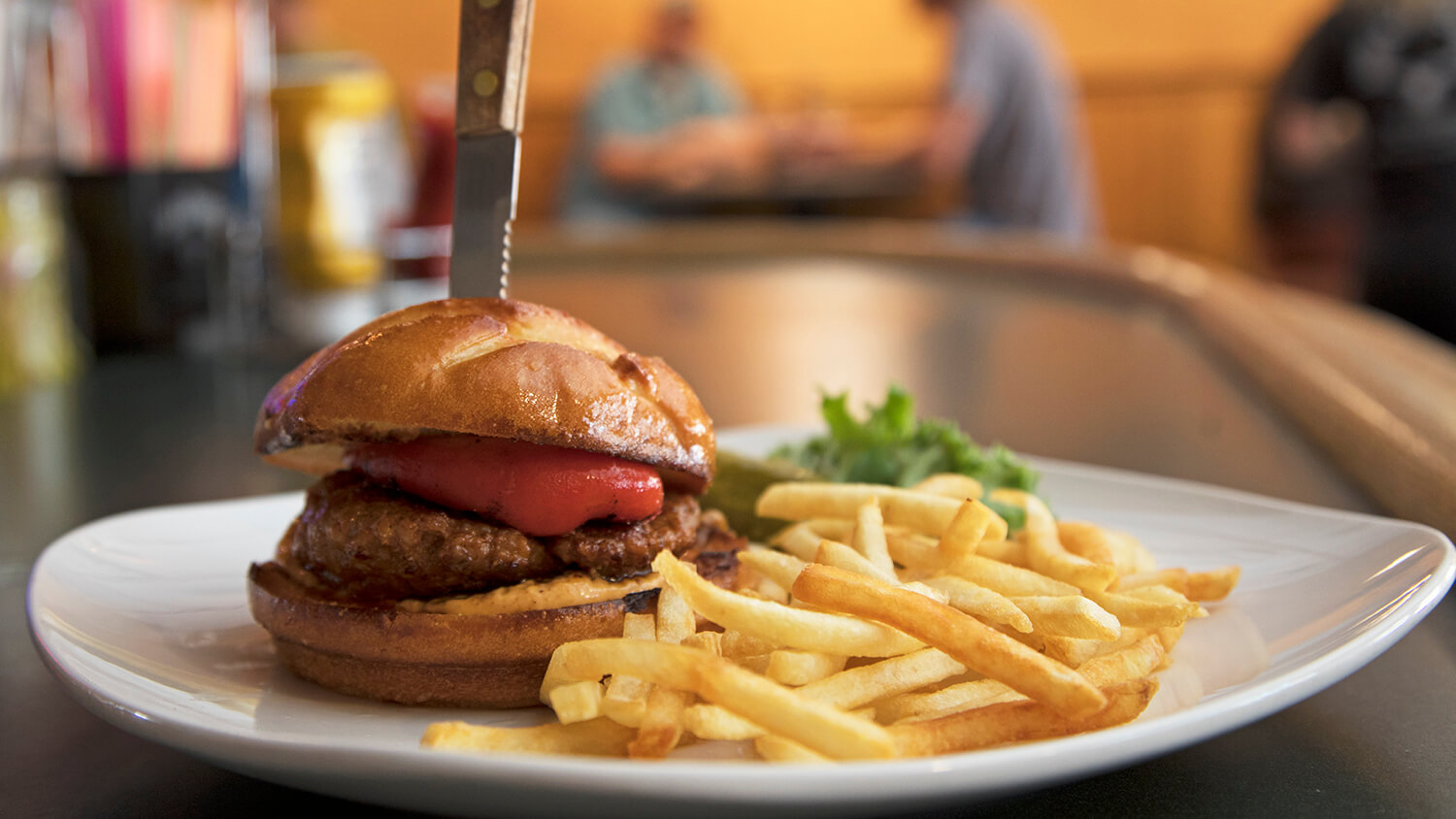 Located in the heart of historic Ely, Racks Bar & Grill is one of those rural Nevada establishments with a handful of stories that all seem to center around one little menu item: Javier and Julio's Basque Chorizo Burger. Yep, we said chorizo. When exploring rural northern Nevada, here's a Travel Nevada Pro Tip straight from us to you… if you ever see any menu items with chorizo, go ahead and order it up. It's part of our heritage, and nearly guaran-damn-teed to be delicious.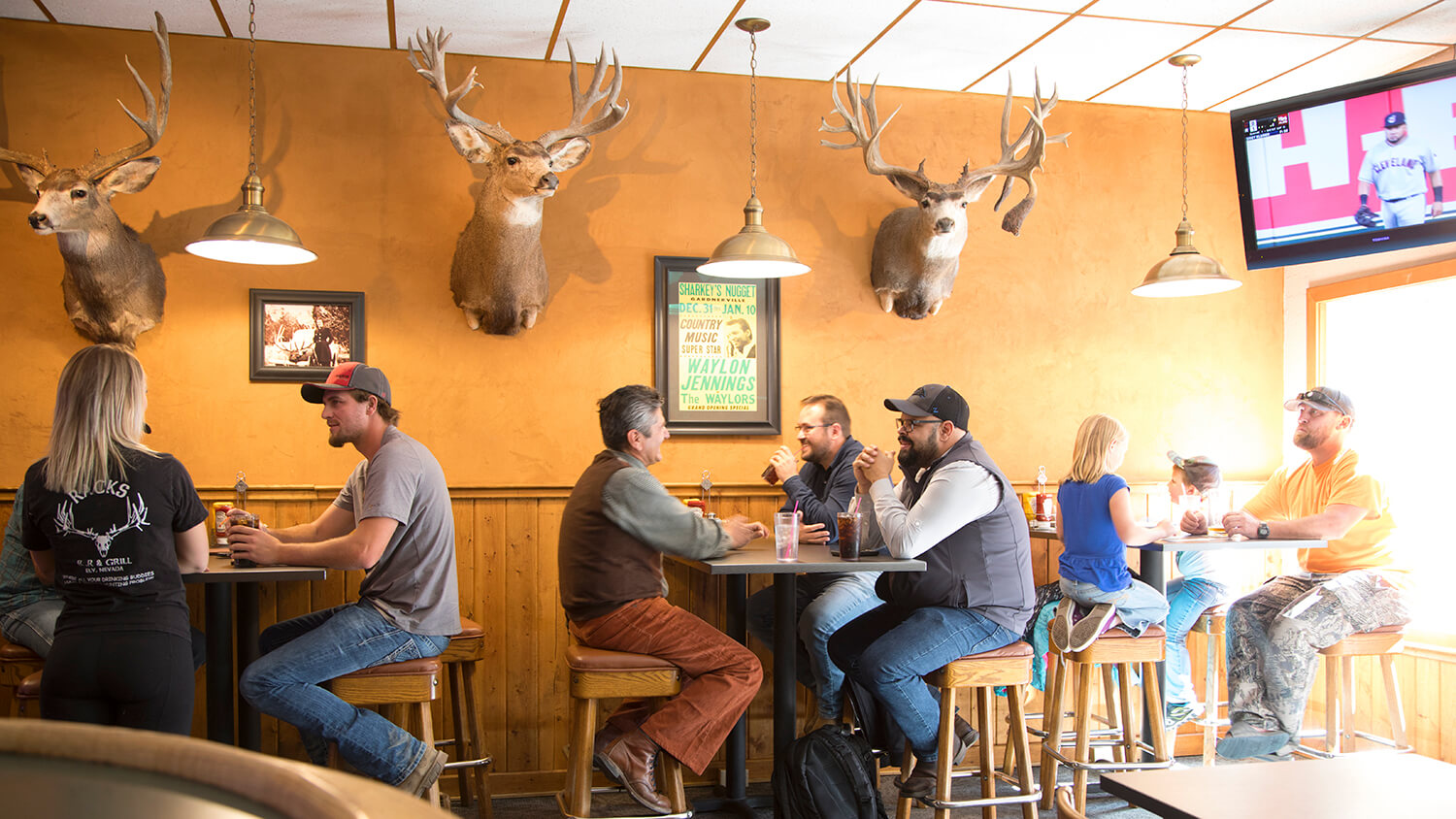 Basque heritage runs deep in northern Nevada, and anything with chorizo is practically a homemade-with-Basco-loving-care bullseye. Racks' Chorizo burger is no different, and the type of thing you'll want to get your hands on now, and another for dinner. The chorizo recipe is top secret (honestly, would you want it any other way?) and served on a fresh pretzel roll with a roasted red pepper and chipotle mayo. Order this thing up with fries, and some Ely signature fry sauce, a Ruby Mountain Amber Ale, and you won't want to be leaving town anytime soon. Aside from this legendary Basco burger, Racks has some of the best fare in town, offering up a range of gourmet burgers, sandwiches, wraps, homemade soups, salads, traditional pub style appetizers, steaks, salmon, pastas and more.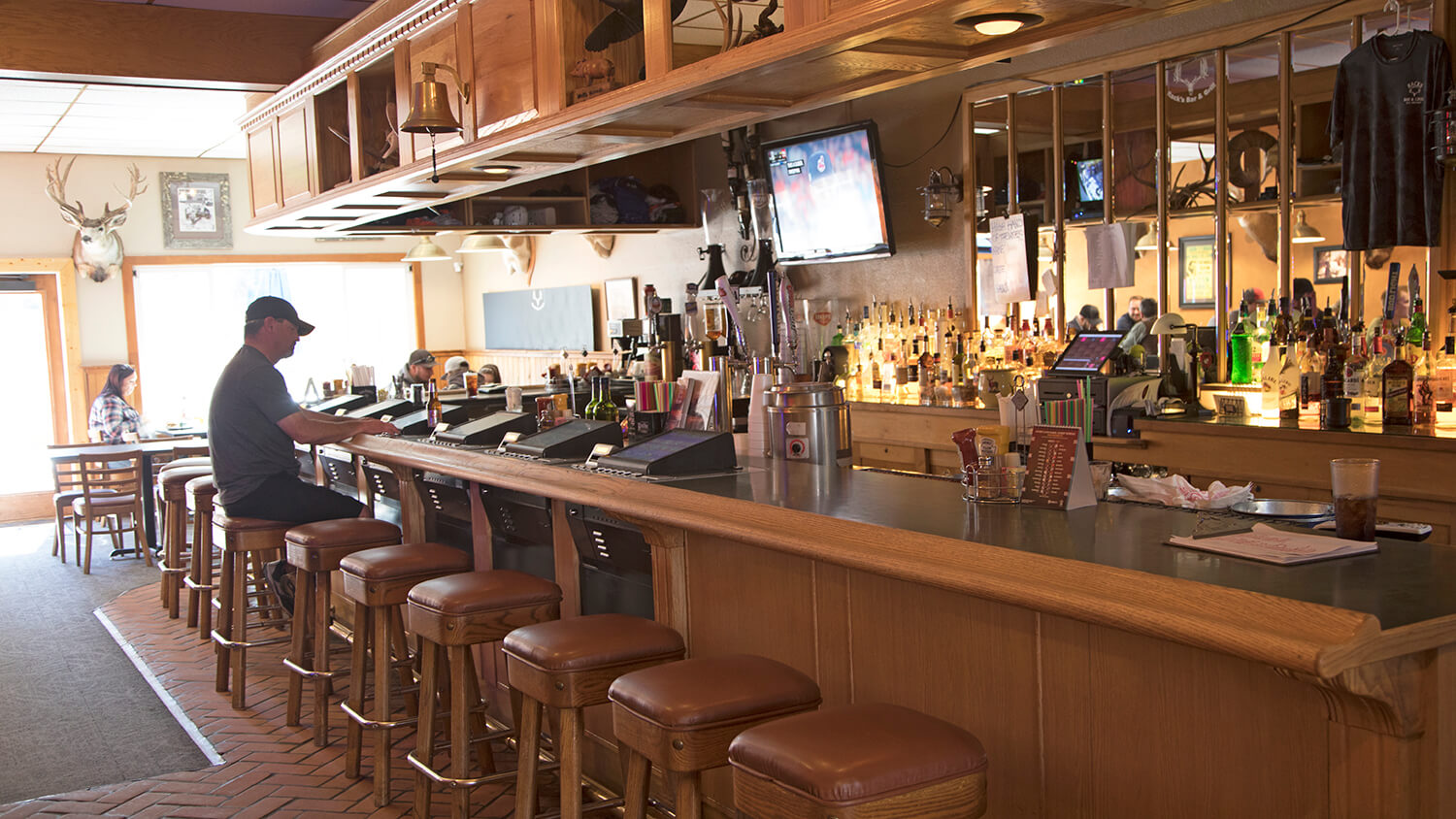 Outdoorsmen are drawn to the Ely area for some of the state's big game hunting. Around here, it's not uncommon to see large Mule Deer, Rocky Mountain Elk, goats, and more. Racks has its fair share of well, deer Racks, commemorating Ely's sense of place in one fell swoop. Whether or not you're a hunter, visiting this establishment makes you feel like you're part of the club and is a place every Loneliest Road road tripper should get on their radar. #NVEats 
HOURS
Racks Bar & Grill is located right along Ely's main drag on Aultman Street, and open seven days a week from 11:00 AM to 9:00 PM from Monday thru Saturday and 11:00 AM to 8:00 PM on Sundays. For more information about the menu, booking small parties and special events, dial (775) 289-3131.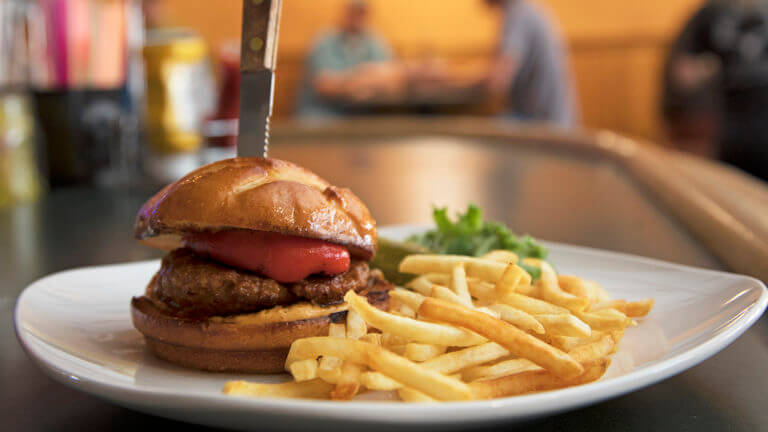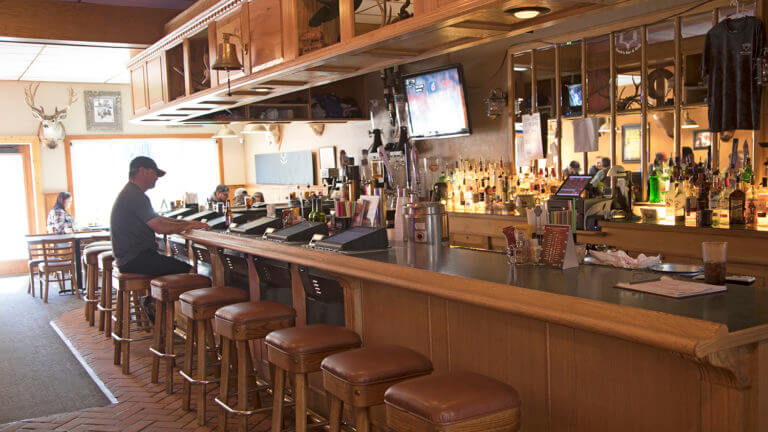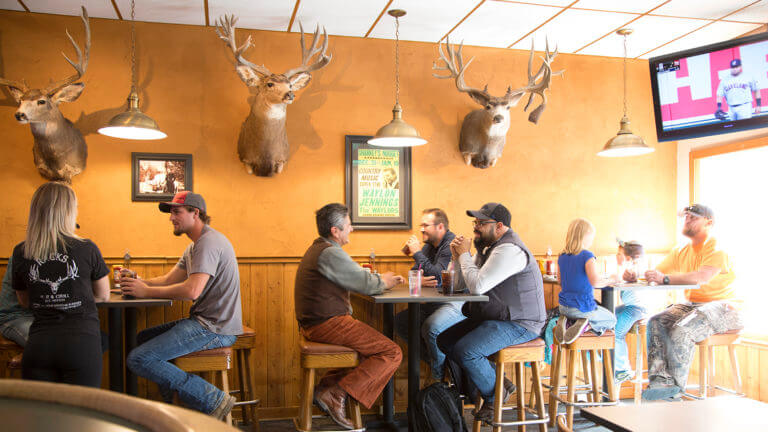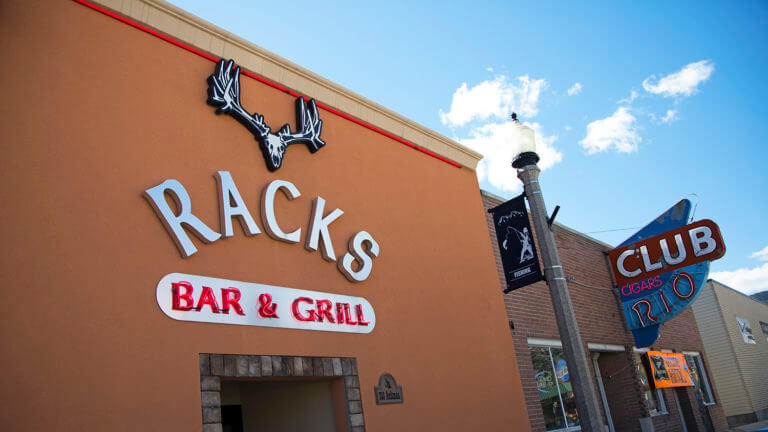 This Location: